Malaysia
Get more with myNEWS
A personalised news feed of stories that matter to you
Learn more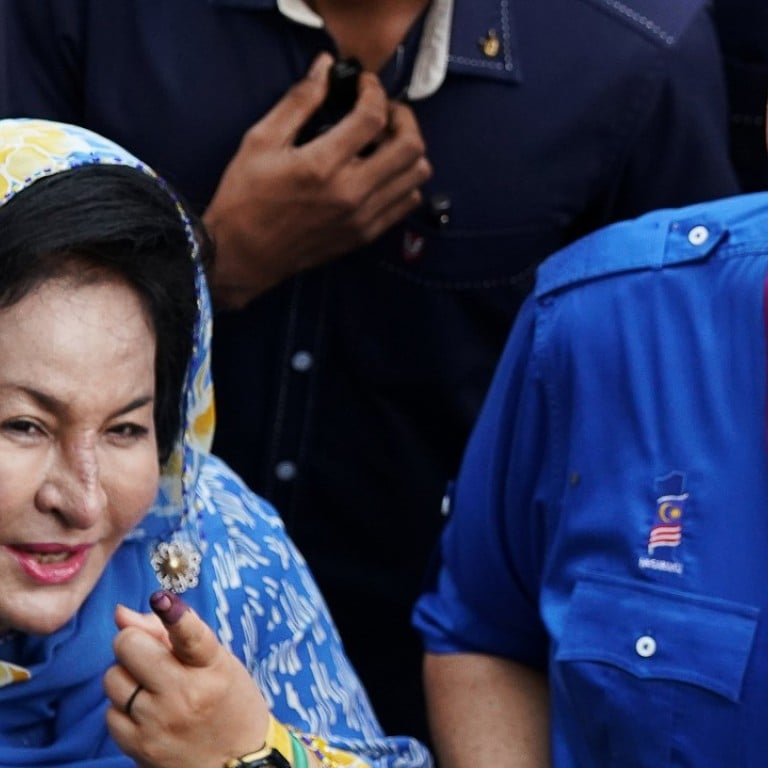 From Malaysia's 'first lady' to 'bag lady': why Rosmah Mansor's vast collection of Hermes Birkins caused a social media storm
Authorities wheeled out hundreds of boxes from the former prime minister's home containing the lavish leather goods, sparking comparisons to Imelda Marcos
It is one of the most sought-after branded handbags in the world – favoured by actresses, pop stars and now, the former 'first lady' of Malaysia.
The Hermes Birkin tote bag, which retails for anywhere between US$11,900 and US$300,000, was the subject of much Malaysian outrage over the past week when investigations into embattled former prime minister Najib Razak on suspicions of corruption resulted in authorities removing scores of orange Hermes boxes from several of his residences.
The boxes, which apparently belong to his wife Rosmah Mansor – who does not have the title 'first lady' contrary to the media frenzy over her – created a storm on social media. Inevitably, many Malaysians drew comparisons to another Southeast Asian shopaholic: Imelda Marcos.
#Birkin began trending on Twitter as Malaysians mused aloud about the contents of the 284 boxes of luxury handbags.
@MogiYgJahat posted: "Wth Birkin, why u make bags so mahal (expensive) … what creature died for you to make these. It costs half a million ringgit? Does it have the purpose I need? Does it have USB cable and powerbank? Can I fit my ikan patin beli kat market in it? Ada black hole tak (does it have a black hole)?"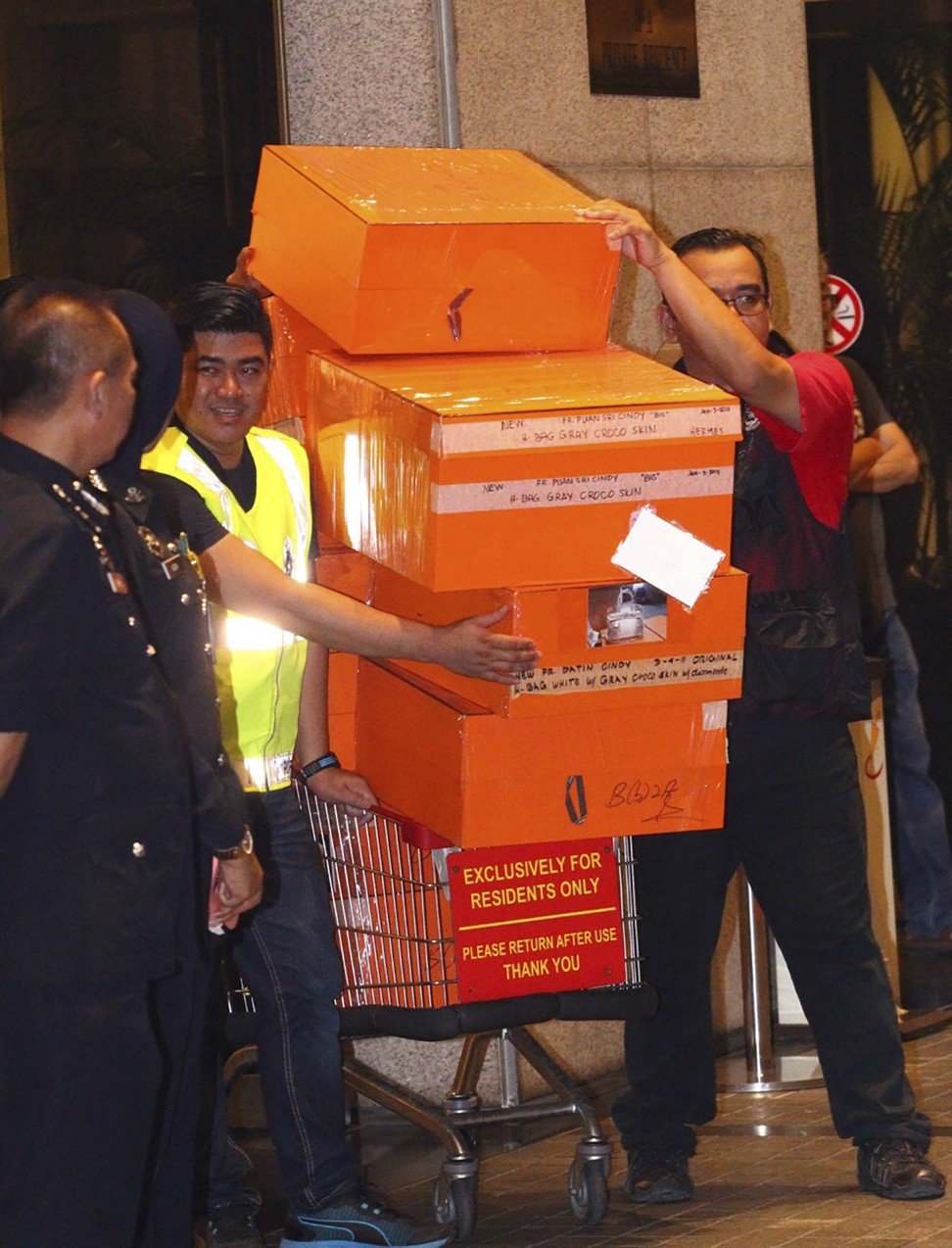 Meanwhile, @rachelkori wrote: "One Birkin bag = $200k USD = RM800K. Scholarship utk seorang (for one) medical student under JPA = RM55 000 for 5 years. One bag can support at least 14 students tuition and allowance throughout medical school."
@yinshaoloong tweeted: "72 bags of jewellery, 284 boxes of luxury handbags. Cost of the Birkin handbags could easily clear $56,000,000. Safe to say Rosmah is a completist. She had to 'COLLECT THEM ALL'."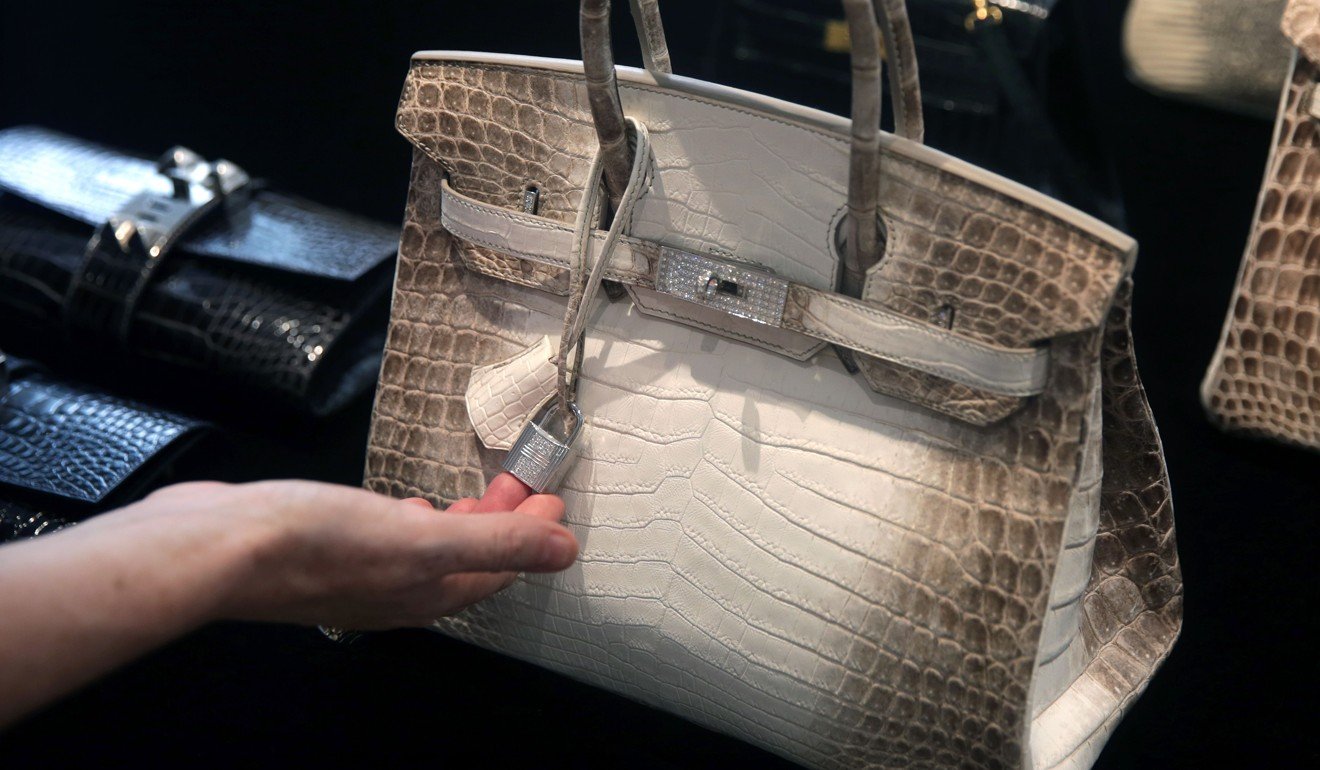 And user @zingerburgers wryly said: "my bank balance: tun m's bata shoes, my taste in fashion: rosmah's birkin bag."
In Malaysia, it's not just a bag – Rosmah's vast collection of designer handbags and other seized luxury items serves as a vulgar symbol of the former government's detachment from grass roots issues and concerns. Much like Imelda Marcos' vast shoe collection came to represent the corruption of the regime, Rosmah's handbags were a stark contrast to the economic woes and discontent over rising prices faced by Malaysians.
Hermes – and the Birkin – is extremely popular in Asia, especially China, combating a slump in spending in Europe. Victoria Beckham, or Posh Spice, is known for her large collection of Birkins, as is Singaporean socialite Jamie Chua who reportedly has more than 200 of the bulky leather numbers.
A Birkin is considered an investment: made with the finest skins and leathers, hand-crafted over several days, the bags are supposedly a better investment than gold or stocks, says luxury goods reseller Baghunter.
It comes as no surprise that Rosmah's potentially sizeable collection would outrage the people, especially given her excuses for profligacy. In her 2013 biography, Rosmah declared herself a "naturally gifted accountant", and that she started saving money early. She also claimed many of her expensive accessories were gifts and that she earned money from an album she released, which earned "millions" not from purchases by the public, but by government ministers.
Meanwhile, newly-elected Prime Minister Dr Mahathir Mohamad and his government have provided their own counterpoint to the excess of the previous regime through a series of well-timed moves. Mahathir received widespread praise on social media for recently wearing a pair of cheap Bata slippers – a popular Swiss everyday shoe brand that some even believe is Malaysian.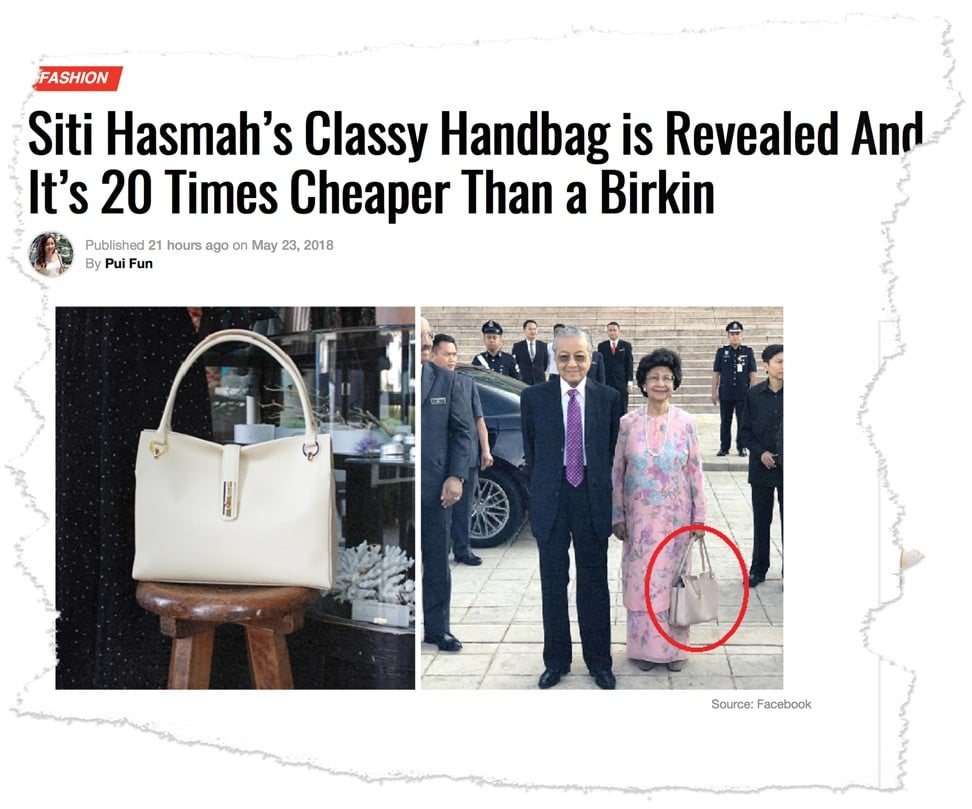 And this week at his first Cabinet meeting, the new leader announced a 10 per cent salary cut for all Cabinet members, followed by DAP MPs Tony Pua and Ong Kian Ming being appointed special officers to newly minted Finance Minister Lim Guan Eng without drawing a salary.
Malaysians have even taken to comparing Rosmah's bag collection with the current prime minister's wife Siti Hasmah's, identifying hers as a US$533 Hamano – as further comparisons between the Barisan Nasional government and the current Pakatan Harapan ruling coalition continue to be drawn by a public clearly on a honeymoon period with the new regime.
Currently, investigations into the 1MDB financial scandal are under way, with Najib and his wife barred from leaving the country. Najib was interviewed extensively by the Malaysian Anti-Corruption Agency, but has criticised the manner in which the government has treated the matter. The former leader complained that the police personnel searching his residence had helped themselves to food and chocolates in the refrigerator. His statement, slightly reminiscent of Marie Antoinette, backfired with netizens launching the #chocs4cops campaign to deliver chocolates to police stations on Saturday.
Twitter user @skumar176 tersely said: "The chocs belongs to the ppl of Malaysia. Thx."
@komkhurgun wrote: "Next week, I'm sending Najib some chocolates. Who wants to chip in?"
Hermès International did not respond to requests for comment on Rosmah – the newly dubbed "Bag Lady" of Malaysia.