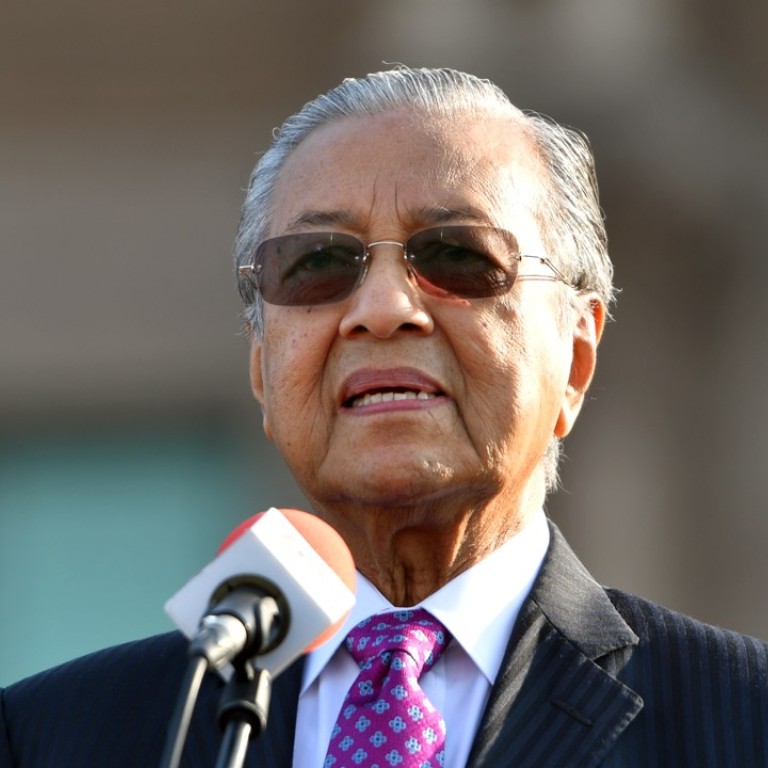 Mahathir plans Malaysian island on Middle Rocks near Singapore
Move follows decision by Malaysia's new leader to drop opposition to an International Court of Justice ruling that awarded another outcrop, Pedra Branca, to the Lion City – Singapore says it's 'happy to agree'
Malaysian Prime Minister Mahathir Mohamad's latest set of sweeping policy reforms announced on Wednesday has put neighbouring Singapore in the spotlight, as the recently elected leader confirmed the cancellation of a highly anticipated high-speed rail project between the two countries and revealed a surprise plan to build an island near the city state's territorial waters.
Mahathir told a press conference about plans to "enlarge" Middle Rocks, a rocky outcrop in the Singapore Strait that was awarded to his country in 2008 following a lawsuit over Pedra Branca, a nearby island in the strategic waterway.
The International Court of Justice (ICJ) in that same ruling awarded Singapore Pedra Branca – referred to in
Malaysia
as Pulau Batu Puteh (White Stone island).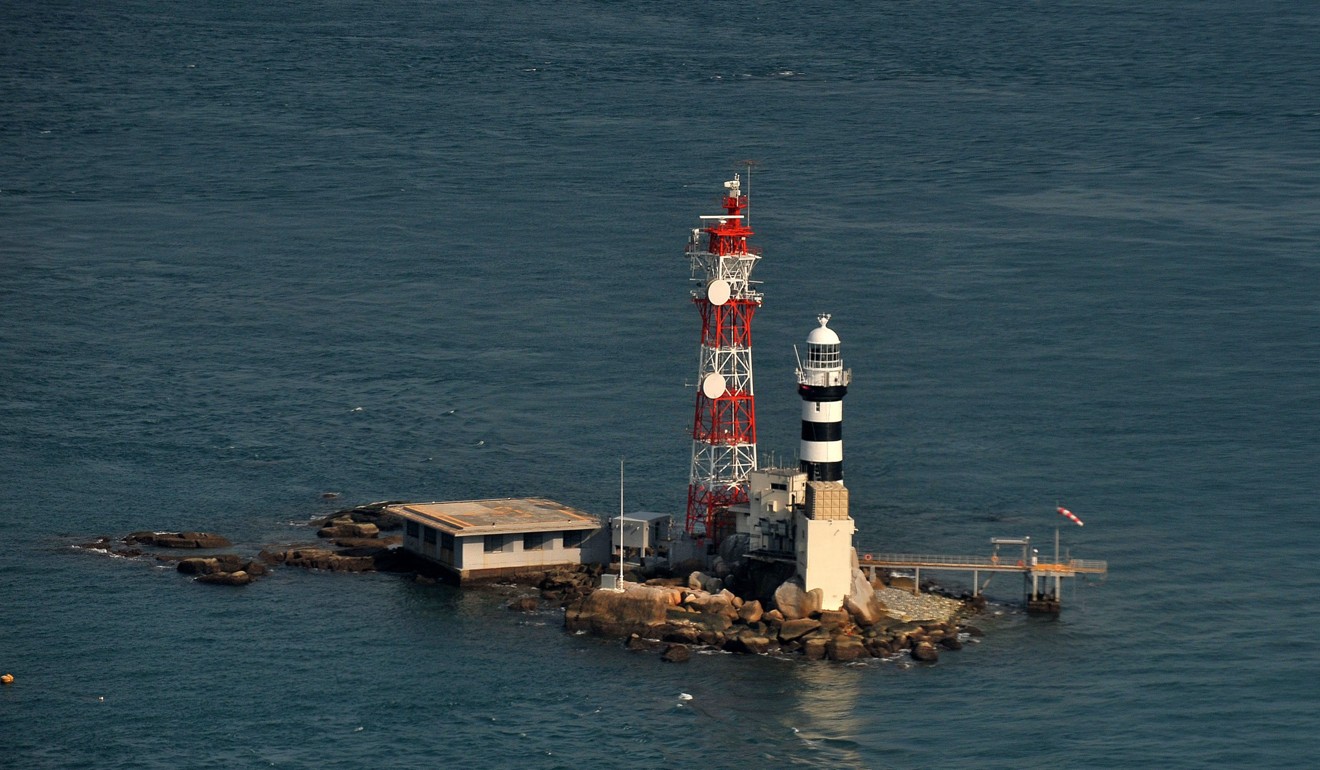 Malaysia last year filed a review of that ruling, but the ICJ on Wednesday said that Mahathir had withdrawn that application, which had been submitted by the government of the former prime minister Najib Razak.
"It is our intention to enlarge Middle Rocks so we can form a small island for us," Mahathir told reporters after chairing his second cabinet minister since coming to power in the May 9 general election. The 92-year-old premier did not provide further details.
Singapore's Foreign Minister Vivian Balakrishnan said the Lion City was "happy to agree" to the development, which comes weeks before the ICJ was to hear the review.
"We were confident of our case, and the correctness of the ICJ decision," Vivian said.
He added: "When Malaysia requested to discontinue the cases, without them being argued, we were happy to agree. Both Malaysia and Singapore had gone through the due legal process and put this matter to rest."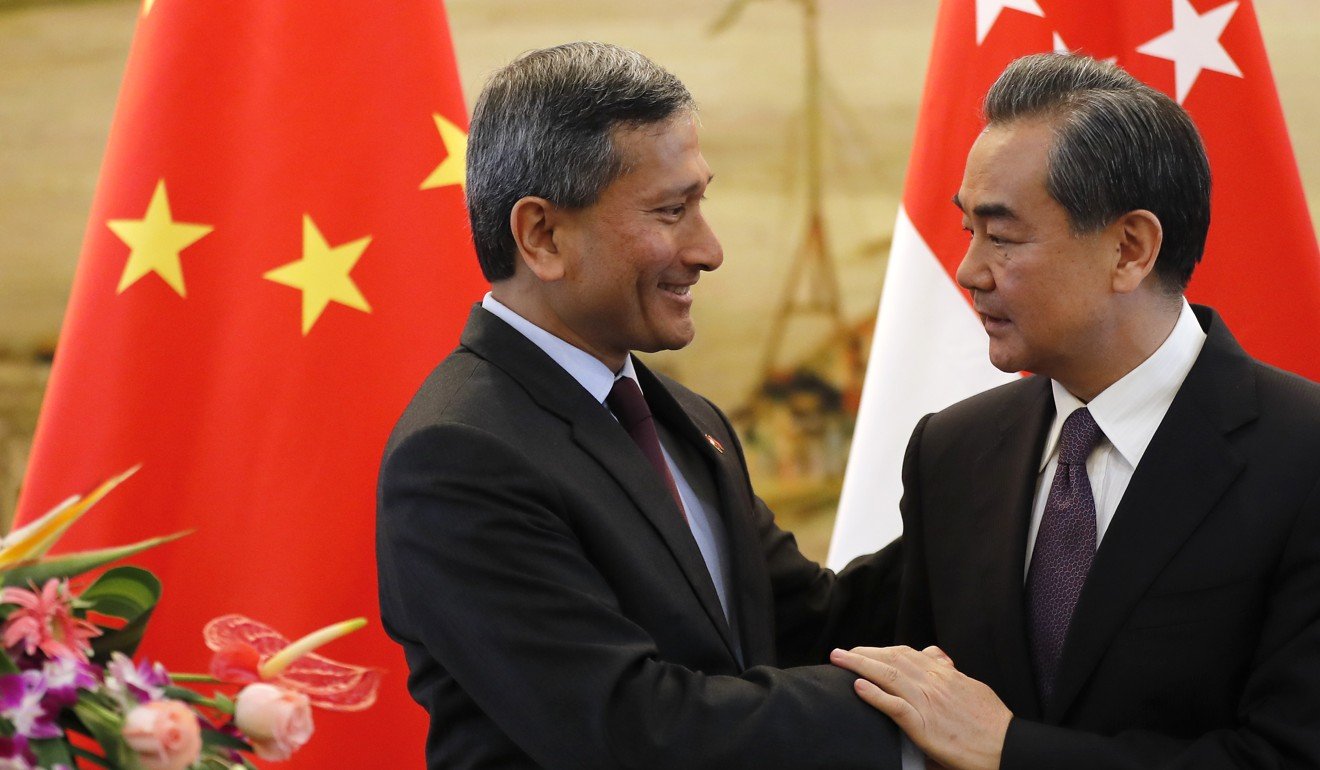 When Najib's officials filed for the review last year, some experts suggested the move was an attempt by the then premier to stir up nationalist fervour against its conveniently smaller neighbour Singapore ahead of the polls.
The 2008 ruling had put an end to a protracted dispute between the two countries that began in 1979, when Malaysia published a map depicting Pedra Branca as within its territorial waters.
A significant part of the court's original decision was premised on the fact that sovereignty over the isle, on which the 19th century Horsburgh Lighthouse is located, tacitly passed to Singapore as a result of its long-standing control of the outcrop and the waters around it without such actions being challenged by Malaysia. The lighthouse is still manned by Singaporean personnel.
The Facebook page of the powerful Sultan of Johor – Malaysia's southernmost state bordering Singapore – last year published a video of a tiny maritime facility built on Middle Rock.
Mahathir, in response to a question about the ICJ challenge, said that Malaysia had "already built structures" on Middle Rock.
The unanticipated announcement came as both countries this week processed another major policy reversal affecting both countries – the new Malaysian government's decision to cancel a multibillion-dollar rail project linking Kuala Lumpur with the Lion City.
Mahathir had revealed this decision in interviews in the last few days, and on Wednesday, following the cabinet meeting, confirmed that the decision was final.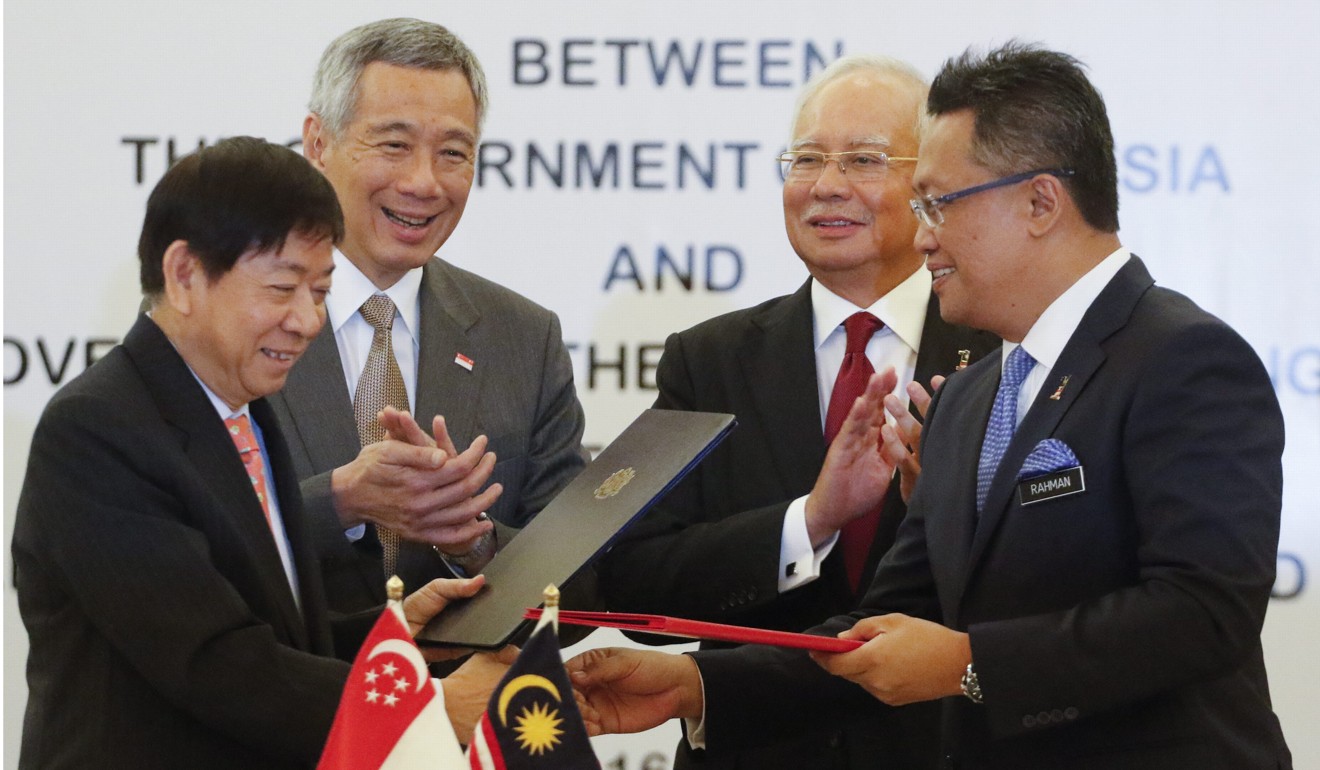 He said that the decision to cancel the project was taken "to reduce the amount of borrowings" by Najib.
The new government has said Najib – now being investigated over his role in the
1MDB
financial scandal – had overleveraged the country by committing to too many infrastructure projects at the same time.
"We have borrowed too much money. And we cannot pay so much money if we continue with the project. So we are not only looking at the [high speed rail project] but also mega projects which cost billions of dollars."
He added: "If this country is to avoid bankruptcy, we must learn to manage our big debts. So one of the ways, of course, is to do away with projects that are not beneficial to the country."
Mahathir on Monday said he believed Malaysia would incur a 500 million ringgit (US$125 million) penalty payable to Singapore for its unilateral decision to cancel the project – part of a binding bilateral agreement signed by Najib's administration and Singapore in 2016.
WATCH: What Mahathir's election victory means for Malaysia
Singapore did not have an immediate reaction to Wednesday's announcement on the rail project.
In a separate press conference on Wednesday, Malaysian transport minister Anthony Loke said that the planned cancellation would be subject to negotiations with Singapore.
There is no official cost estimate for the project, but Malaysian officials say it would have cost up to 60 billion ringgit.
Construction of the 350km line was slated to begin next year, with operations scheduled to commence in 2026.
Loke said a separate metro link connecting Singapore's northern township of Woodlands and Malaysia's southern city of Johor Bahru will go ahead as planned.
That project is slated to open by 2024 and is viewed as crucial in easing congestion in one of the world's busiest land checkpoints.