The Malaysian government announced belt-tightening measures on Thursday afternoon to rapidly pare down total liabilities of 1.087 trillion ringgit (US$250 billion) that ballooned during the tenure of scandal-tainted premier Najib Razak and Finance Minister Lim Guan Eng is confident it can "well maintain" the current budget deficit without further burdening the economy.
In his first foreign media interview, Lim told the South China Morning Post a series of heavy expenditure cuts, a surge in oil prices and increased dividend contributions from government-linked firms are likely to allow the fiscal deficit to remain near the current 3 per cent rate.
This is despite the abolition in June of the country's 6 per cent consumption tax – a key campaign pledge of the Pakatan Harapan coalition that ousted Najib's long ruling Barisan Nasional alliance in the historic May 9 elections.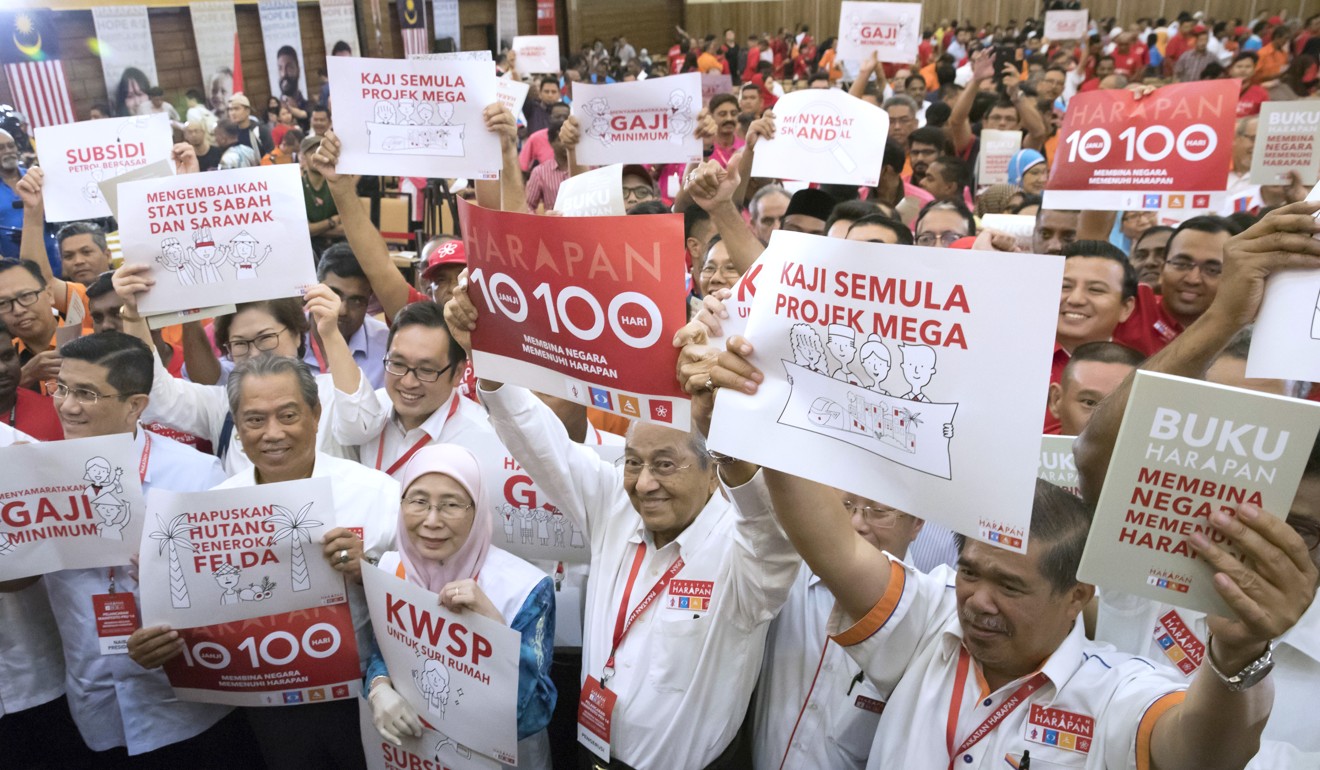 Lim said the fiscal gap following the abolition – the goods and services tax (GST) will be effectively zero-rated from Friday – will be around half of the 44.3 billion ringgit that the levy contributed to national coffers last year.
This would be mitigated by an expected increase of 5 billion ringgit in revenue from higher dividends from government-linked companies and a 5.4 billion ringgit increase in revenue from higher corporate tax revenue as a result of higher oil prices.
A sales and services tax (SST) slated to be implemented on September 1 is meanwhile expected to bring in 4 billion ringgit this year. On the expenditure side, the government expects to reduce costs by 10 billion ringgit through an "expenditure rationalisation exercise".
The plan – unveiled by the finance ministry on Thursday – means Malaysia's fiscal deficit will increase from 39.8 billion ringgit in 2017 to 40.1 billion ringgit this year.

"These measures will enable us to keep Malaysia's current balance in surplus and also well maintain our deficit," Lim said in the interview on Thursday morning.
"We may have, of course, in absolute numbers a higher deficit, but percentage-wise it will be almost the same."
Asked about the possibility of listing the state oil firm Petronas to deal with the debt situation, Lim did not rule it out immediately, apart from saying "for the moment [it] is not on the table" while the government would still be listening to ideas.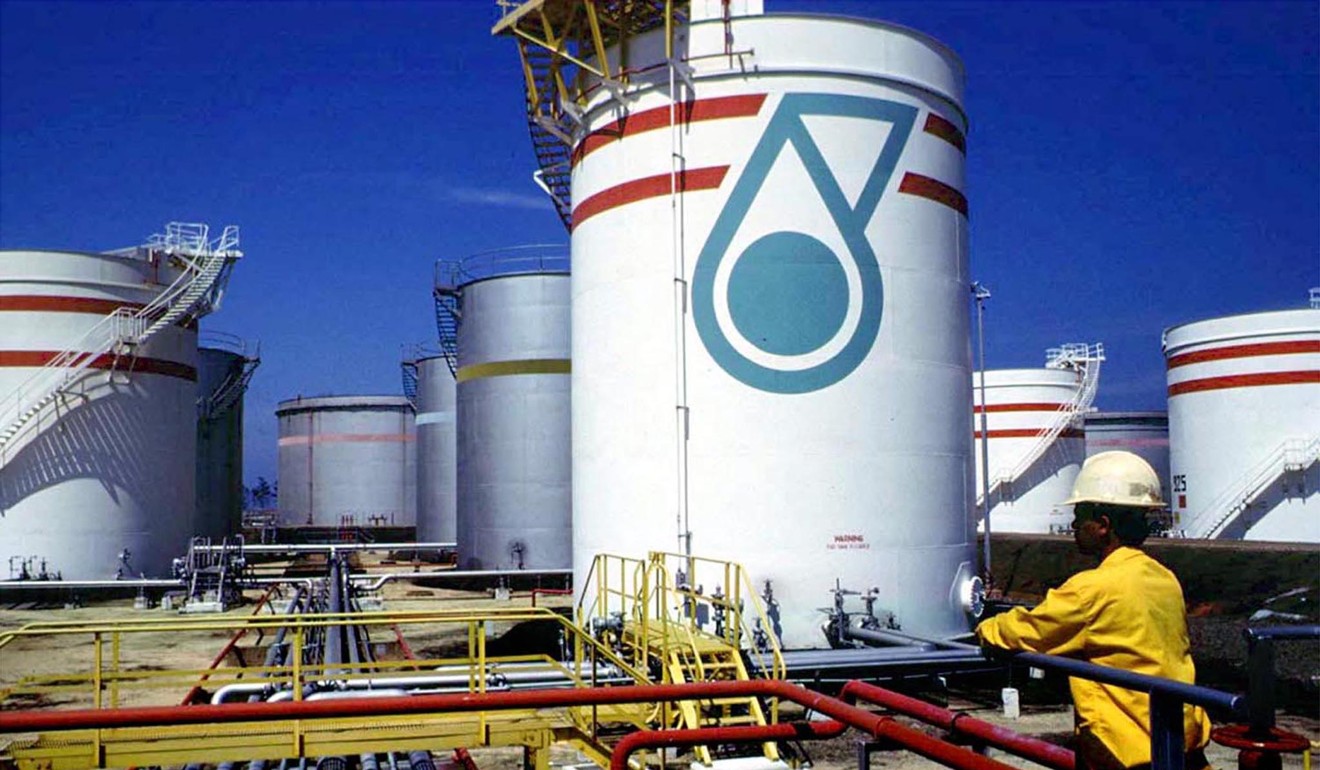 "We have got to look at the experience of Saudi Arabia when we talk about floating and so on," the newly minted finance tsar, 57, said.
"This is something we have to look at carefully as that has always been our national reserve. It is one of our most important companies, in fact it is the only Malaysian Fortune 500 company."
As part of the belt-tightening measures, it is understood a couple of key government programmes could be on the chopping block.
Among them is the country's selective conscription programme for 18-year-olds, which costs 500 million ringgit annually.
Lim, who was criticised by Najib for "spooking" investors with his claim that national debt stood at 80.3 per cent of GDP – the ousted government said it was 50.9 per cent – told the Post he had no regrets about speaking with candour.
"There is too much lies, there is too much deception. The time has come for the world to know that this is a new Malaysia that you are seeing," he said.
"I would prefer to be truthful over being tactful … we want to be a 'what you see is what you get' government."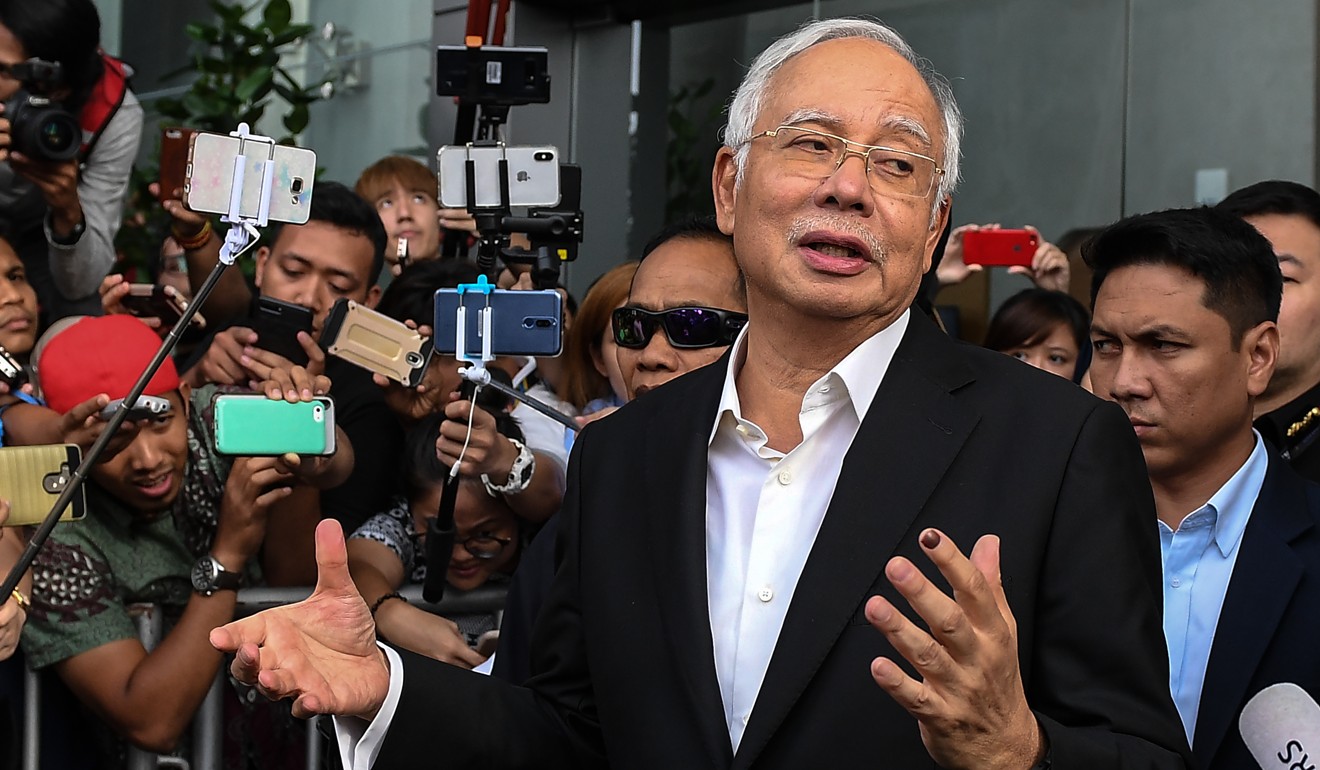 In the wide-ranging interview at his still-bare office in Putrajaya, Lim spoke about an urgent need to restore investor confidence routed by the multibillion financial scandal at the state fund 1MDB, for which Najib is being investigated.
"Resolving the 1MDB scandal will go a long way as it is a symbol of everything that was wrong under the previous administration," he said.
"If we can clean it up and get back our money ... I am sure that will help to restore our finance and also restore our country's reputation in international financial circles."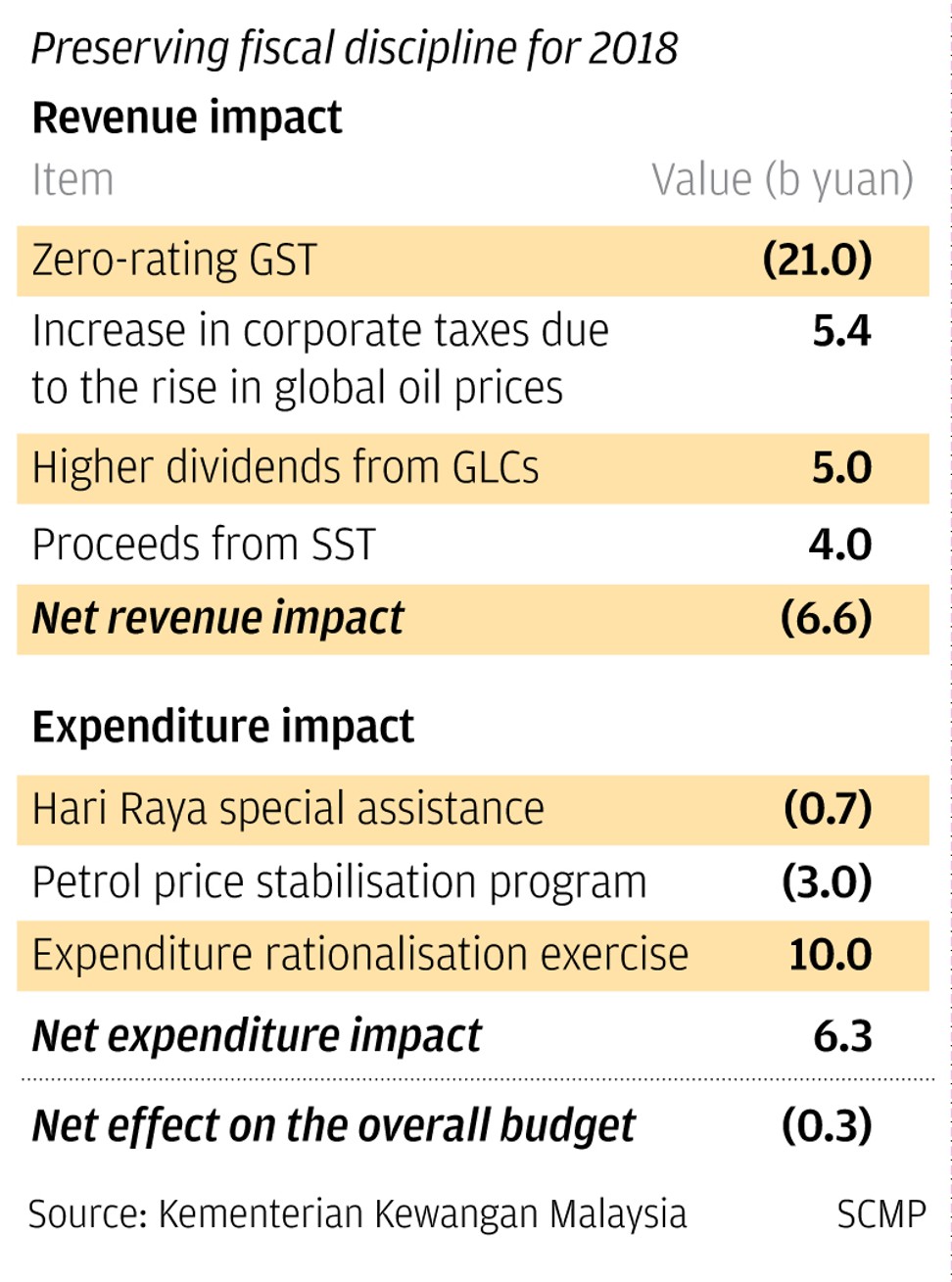 Lim also touched on the topic of Chinese investment in Southeast Asia's third largest economy.
His Pakatan Harapan coalition assailed Najib during the election campaign for over-exposing the country to Chinese-linked debts as a result of the ex-premier's infrastructure push, which relied heavily on Beijing-backed financing.
The 55 billion ringgit East Coast Rail Link connecting the country's busiest port in the west coast township of Klang to the country's east coast remains under review, Lim said.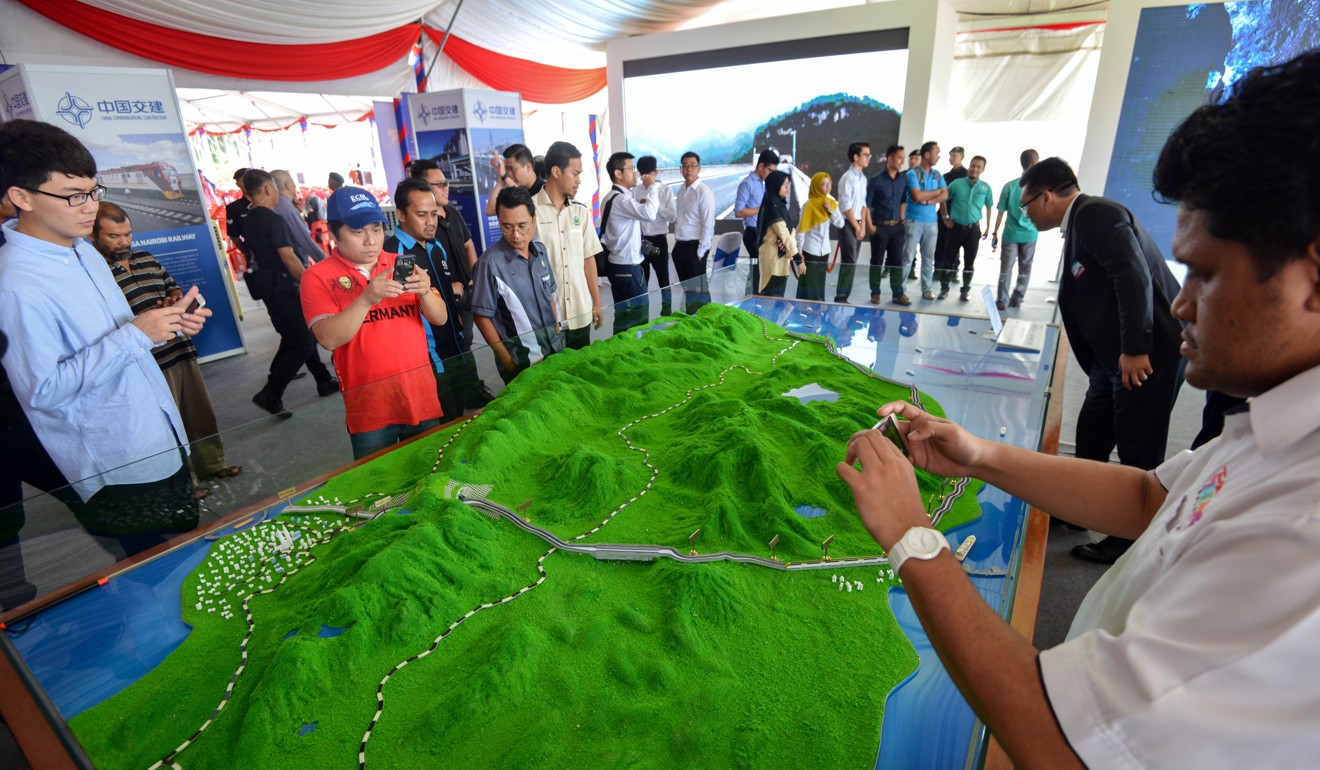 The project is being built by China Communications Construction Company with financing largely from the Export Import Bank of China. It is due for completion in 2024.
The government this week announced the cancellation of a separate high-speed rail project between Kuala Lumpur and Singapore, citing it as one of the big ticket infrastructure projects that had to be shelved to reduce the national debt.
The tender for that project had not been awarded, but Chinese rail builders were seen as among the favourites to construct the 350km line that would have cost between 60 to 100 billion ringgit.
In the interview, Lim stressed that China remained a top source of foreign direct investment and Malaysia's biggest trading partner.
Lim said the ousted Barisan Nasional coalition, which had ruled Malaysia uninterrupted for 61 years until Pakatan Harapan's victory, remained a formidable opponent despite being debilitated at the polls.
He said a top challenge for Pakatan Harapan was to maintain cohesion among the four component parties, including his Democratic Action Party.
Lim, an accountant by training, is Malaysia's first ethnic Chinese finance minister in 44 years.
Before his appointment to Prime Minister Mahathir Mohamad's cabinet, Lim had been chief minister of the state of Penang since 2008.
The two men are former foes – with Lim jailed twice during Mahathir's first stint in power from 1981 to 2003.