A key lieutenant of the defeated Malaysian prime minister Najib Razak once viewed as a potential successor to the top political job has said the collective failure of government ministers to exert sustained pressure on their leader over the 1MDB financial scandal may have caused their "catastrophic" defeat in last month's polls.
In an interview with This Week in Asia, Khairy Jamaluddin said his United Malays National Organisation (Umno) – the linchpin party of the defeated Barisan Nasional coalition – was in danger of irrelevance if its three million party members resisted structural changes needed to take on the now-ruling Pakatan Harapan alliance at the next general election.
"We perhaps missed an opportunity, all of us, to convey the truth of the gravity of the situation," the youth chief of Umno, 42, said when asked about the scandal for which Najib is now facing criminal investigation.
Prime Minister Mahathir Mohamad, Najib's one-time mentor who crossed aisles to defeat the premier because of his alleged links to graft, has said criminal charges against the deposed leader are imminent.
Najib has denied wrongdoing in the case, which came to public attention in 2015.
US prosecutors say around US$4.5 billion was looted from the 1MDB state fund, with some US$700 million routed to the ex-premier's personal accounts.
1MDB, meant to spur economic development, had debts of up to US$11 billion before Najib ordered a major restructuring of the fund in 2015.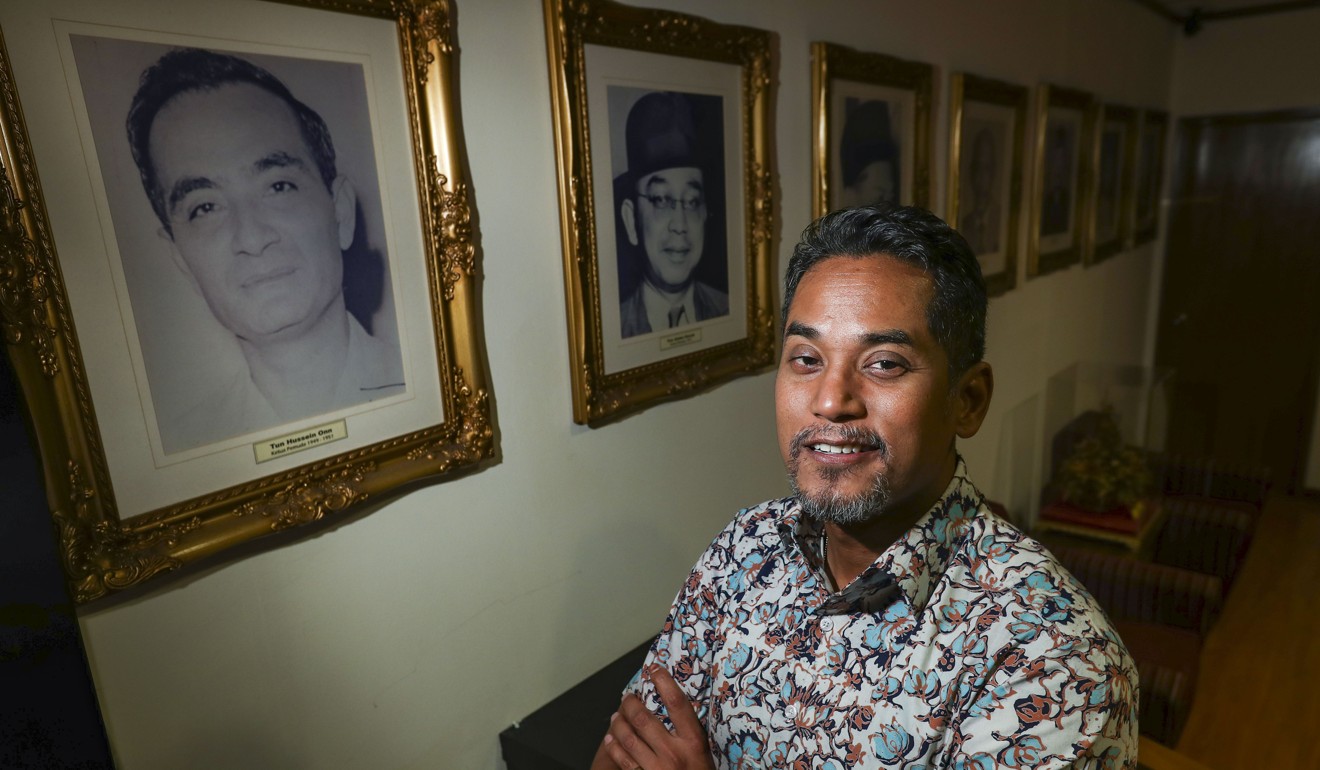 The current government says it is still liable for some 50 billion ringgit (US$12.6 billion) of 1MDB debt.
"All of us stopped or did not convey what we felt were sentiments on the ground and what we felt were the true concerns of the voters," said Khairy, who was Najib's youth and sports minister.
"At some point there was a line drawn, that's it, no further questions, no more discussions about this [1MDB] and that was that," Khairy said.
WATCH: Malaysian finance minister pleads for unity
"After a while we just went with it and look at where we have ended up."
The Oxford-educated politician, among the most polished of Umno politicians, was viewed among some in elite circles as a potential prime minister before the May 9 general election.
His repudiation of Najib after the defeat – in an interview he said the party was paying for its failure to "bell the cat" and for "drinking our own Kool-Aid" – elicited a sharp response from his ex-boss, who questioned why the younger leader did not speak up sooner.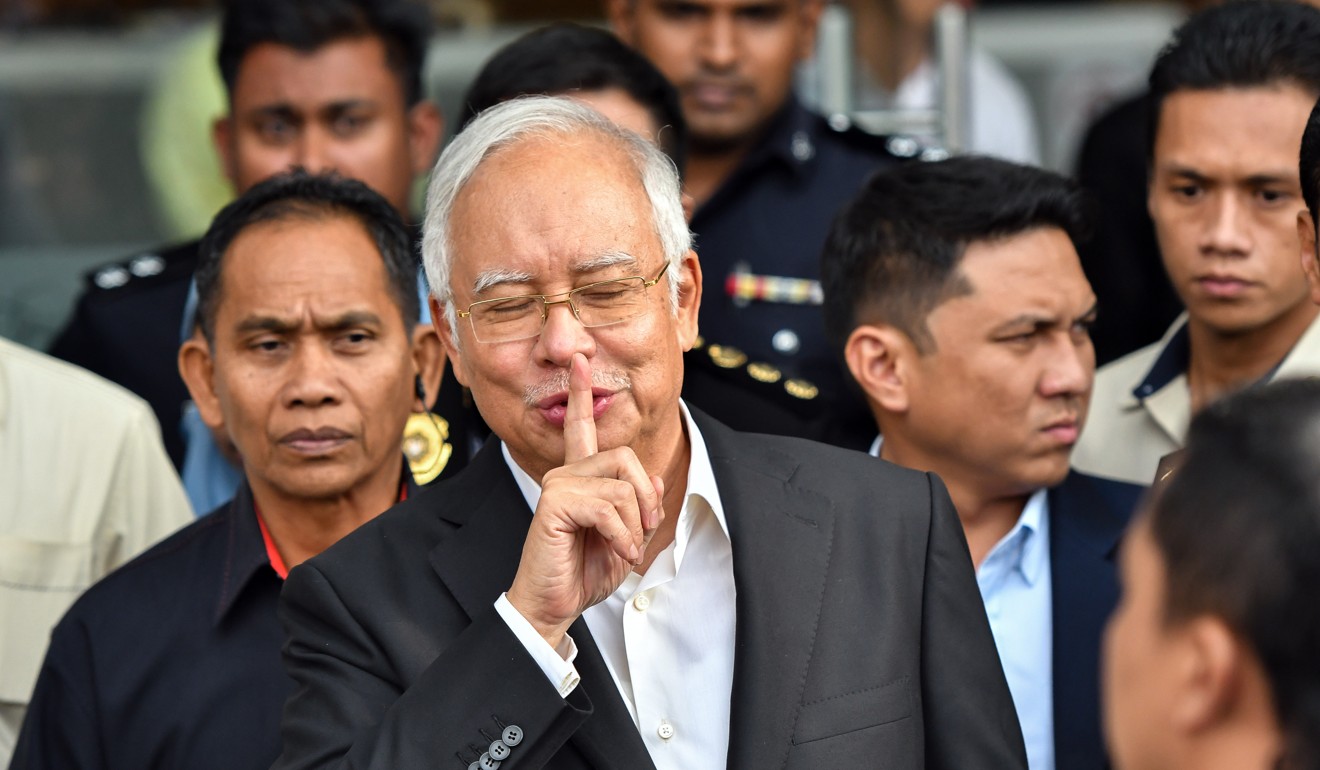 Khairy had also said Umno should have acted when Najib in 2015 sacked ministers who publicly challenged him over the 1MDB scandal.
Khairy told This Week in Asia he stood by his comments and was not attempting to distance himself from Najib.
"I am pointing the finger at ourselves. We stopped asking, we stopped probing, we stopped challenging," Khairy said.
WATCH: Anwar's take on Mahathir and Malaysian politics
Still, Khairy, son-in-law of Najib's predecessor Abdullah Badawi, says he will not contest the leadership of Umno in party elections to be held on June 30.
Younger Malaysians, some in Pakatan Harapan, have urged him to consider a run for the party presidency, citing his moderate views and eloquence as essential attributes needed for a leader of the opposition.
The internal Umno vote was called after Najib stepped down as president after the May 9 defeat, leaving the party in the hands of his former deputy prime minister Ahmad Zahid Hamidi and ex-defence minister Hishammuddin Hussein.
The party is the biggest political movement in the country, with three million members out of a population of 32 million.
Until last month, Umno had ruled Malaysia uninterrupted – as the linchpin party of Barisan Nasional and its predecessor the Alliance – since independence from Britain in 1957.
Khairy said he would run to be one of three vice-presidents, but would leave the presidency and deputy presidency to be filled by leaders with "wiser heads and broader shoulders than mine".
Umno elections in the past have been national spectacles second only to general elections because the stakes were high for victors – many of whom would be rewarded with promotions in government.
Khairy said there was "nothing glamorous" about the coming poll.
WATCH: Anwar on how it feels to be a free man
He said: "We are running for posts in a party that just lost catastrophically, the burden that the new leaders of the party will have to bear is tremendous so I don't think that there is [going to be a] clamouring for positions that you normally associate with past party elections."
One option being considered by Malaysia's grand old party, until now exclusive to ethnic Malays, is the opening up of membership to all ethnicities.
That would put it in the same mould as the Parti Keadilan Rakyat (People's Justice Party), the party started by the reformist icon Anwar Ibrahim that holds the most seats in the ruling Pakatan Harapan coalition.
Some Umno grandees have already dismissed the idea as untenable, citing the party's raison d'être of protecting Malay rights.
Khairy said a multiracial membership was "an option we are considering".
"It is something that is quite appealing to people outside the party and younger people in the party," he said."
But "obviously, older members may be a bit more circumspect towards that idea."
Asked about his biggest fear for Umno, Khairy said: "The fear of change [and] a resistance to reform is my greatest fear in my party".