Reformasi, the people-power movement that dumped a dictator and started Indonesia on the road to democracy 20 years ago, was renewed this week as more than a 150 million voters turned their backs on dynastic politics opting for competence over connection.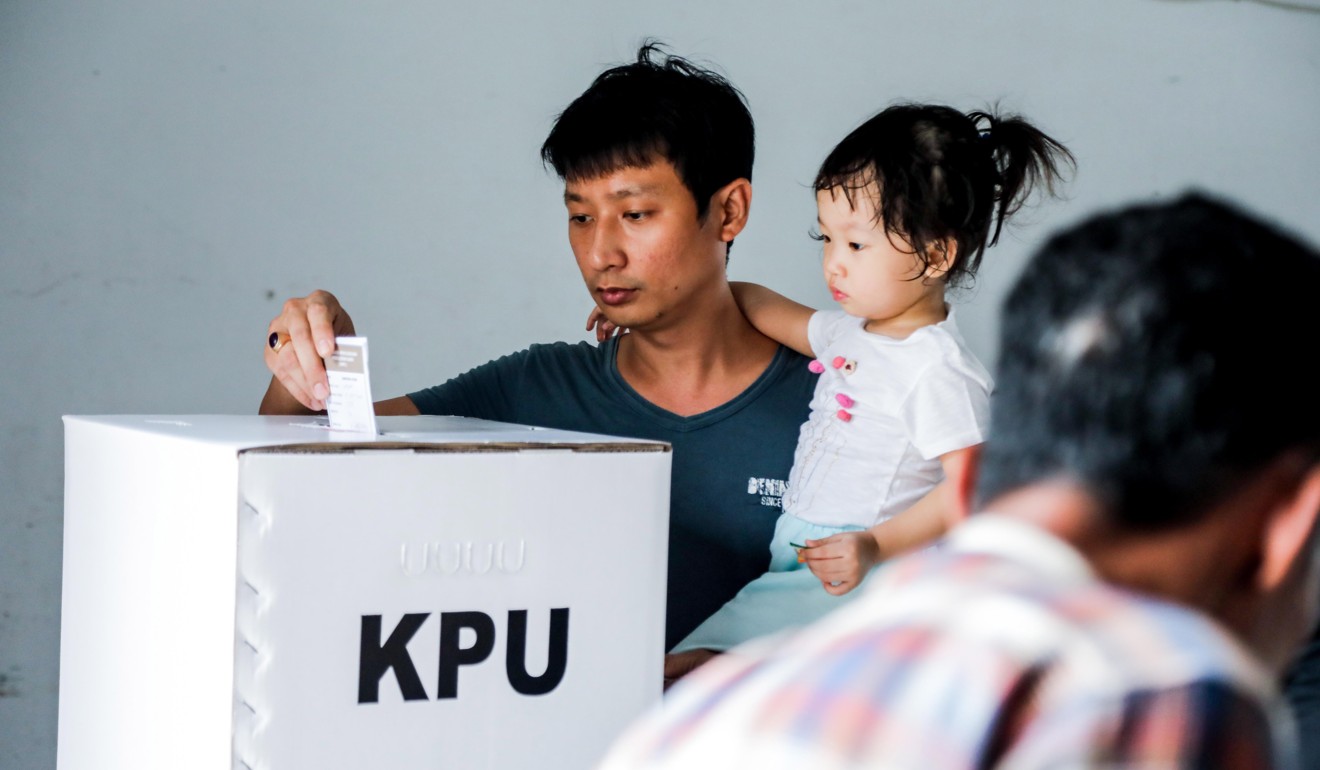 On Wednesday, voters in three of the country's biggest provinces elected reformers with proven track records over powerful incumbents. Ridwan Kamil, the architect-turned-mayor of Indonesia's third city of Bandung, who spent big on urban renewal and services edged past the incumbent vice-governor. In East Java, a former star reformer of President Joko Widodo's Cabinet bested another sitting vice-governor. Voters in South Sulawesi emphatically backed a district head who lifted incomes and at one point wiped out maternal mortality, while in the province's capital of Makassar, they chose a blank box rather than plum for the nephew of Vice-President Jusuf Kalla.
The sweep for reformist candidates bodes well for the re-election chances for the reformist Widodo, who's own background was reflected in some of this week's winners.
Philips Vermonte, executive director at the Centre for Strategic and International Studies in Jakarta, says this week's election infuses talent into the race to replace Widodo should he win as expected next year.
"Jokowi is still the strongest candidate next year," Vermonte said, using the universal nickname for the Indonesian president.
"There is a new generation of leaders on their way up."
Indonesians went to the polls to choose governors for half of the country's 34 provinces, a similar number of city mayors and 115 district chiefs. One of these, two-term district chief of Bantaeng, Nurdin Abdullah, a Japanese educated academic, was the surprise of the evening.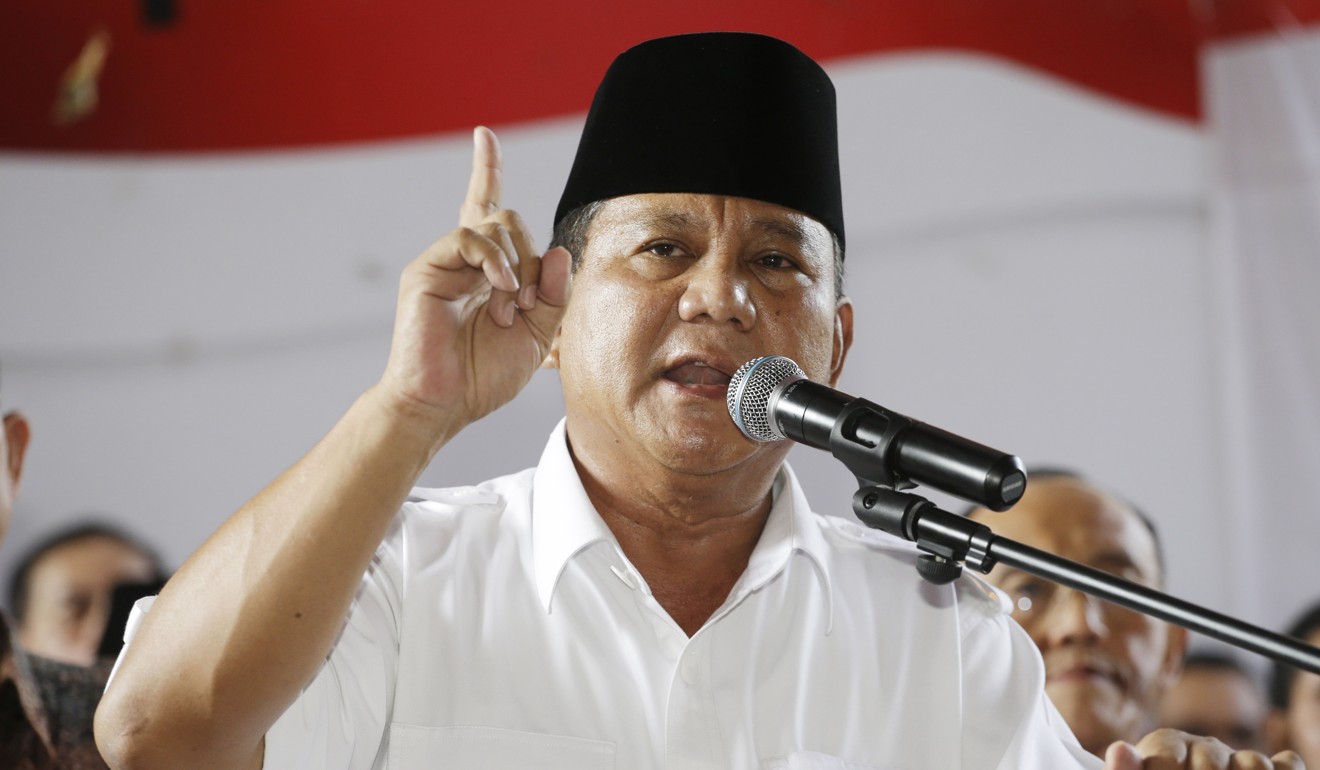 Abdullah easily knocked off a sitting vice-governor, who was the pick of Prabowo Subianto's Gerindra party as well as another candidate, who despite having served time in prison, was the choice of the Golkar party. South Sulawesi has long been the redoubt for Golkar, the political vehicle for the one-time dictator Suharto.
Abdullah, who was first elected in 2008, is credited with halving the proportion of the population considered poor and a fivefold increase in local gross domestic product thanks to infrastructure spending and deft management of US$2 billion Chinese smelter, according to government data.
"Nurdin has managed investment for his people without turning his district into an industrial wasteland," said Keith Loveard of business risk firm Concord Consulting.
According to research conducted in 2014 by Concord to assess planning related to the smelter, the district registered 17 deaths of women in childbirth when Abdullah entered office. By 2013, that number dropped to zero thanks in part to a suite of new ambulances and the availability of round- the-clock attendants. In a perverse twist, wait times for residents for a spot on the haj pilgrimage ballooned from two years to 22 years, says Shinta Eka Puspasari who conducted the study.
"Those pilgrimages cost US$2,000 to US$3,000, and if more people have money then more will clamber for space.," Puspasari says.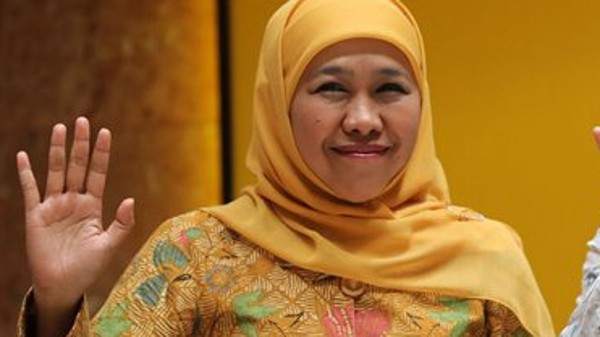 In East Java, the second-biggest province, the former social affairs minister, Khofifah Indar Parawansa and her foreign-educated running mate Emil Dardak, beat out the incumbent vice-governor and his running mate, Puti Guntur Soekarno, the niece of former president Megawati Sukarnoputri.
That snub of Indonesian aristocracy didn't sting quite as much as the debacle that befell Munafri Arifuddin, the football club-owning nephew of Vice-President Jusuf Kalla. Arifuddin ran unopposed in that race after having his opponent ejected by the Supreme Court on questionable grounds.
Even so, voters appeared to be having none of it, voting by 53 per cent against Arifuddin and for a blank box – a legally required alternative when candidates run opposed. In the meantime, the government will appoint a mayor until fresh elections can be arranged in 2020.
Those snubs reflect the ebbing attraction of elites as well as political parties. The party of Sukarnoputri and Widodo, the Indonesian Democratic Party of Struggle (PDI-P), as well as Golkar each backed only one winning candidate in the biggest provinces on Java.
"This election was about people not parties," Loveard says. "Voters were looking for track records and results."
But the biggest winner this week was Ridwan Kamil of Bandung. Despite a last-minute smear campaign by conservatives that aimed to paint Kamil as a shill for gay rights – a taboo here – as well as to impugn his piety, he bested a sitting vice-governor, Golkar pick Deddy Mizwar.
Kamil is credited with sprucing up the city's centres and its many parks, the legacy of the Dutch colonialists who used the hilltop city as a reprieve from tropical Jakarta. He put city budgeting online and developed an app for residents to lodge complaints or ask for repairs.
His candidacy is expected to help the cause of tolerance and pluralism. While Kamil denied he was in cahoots with LGBT activists – they still supported him in droves – he refused to renounce them, either. Surprisingly, in this conservative province which boasts more mosques per person than anywhere else in Indonesia, these attempts by conservative to make hay of this were unsuccessful.
With 3.4 million followers on Twitter many of his supporters were ecstatic.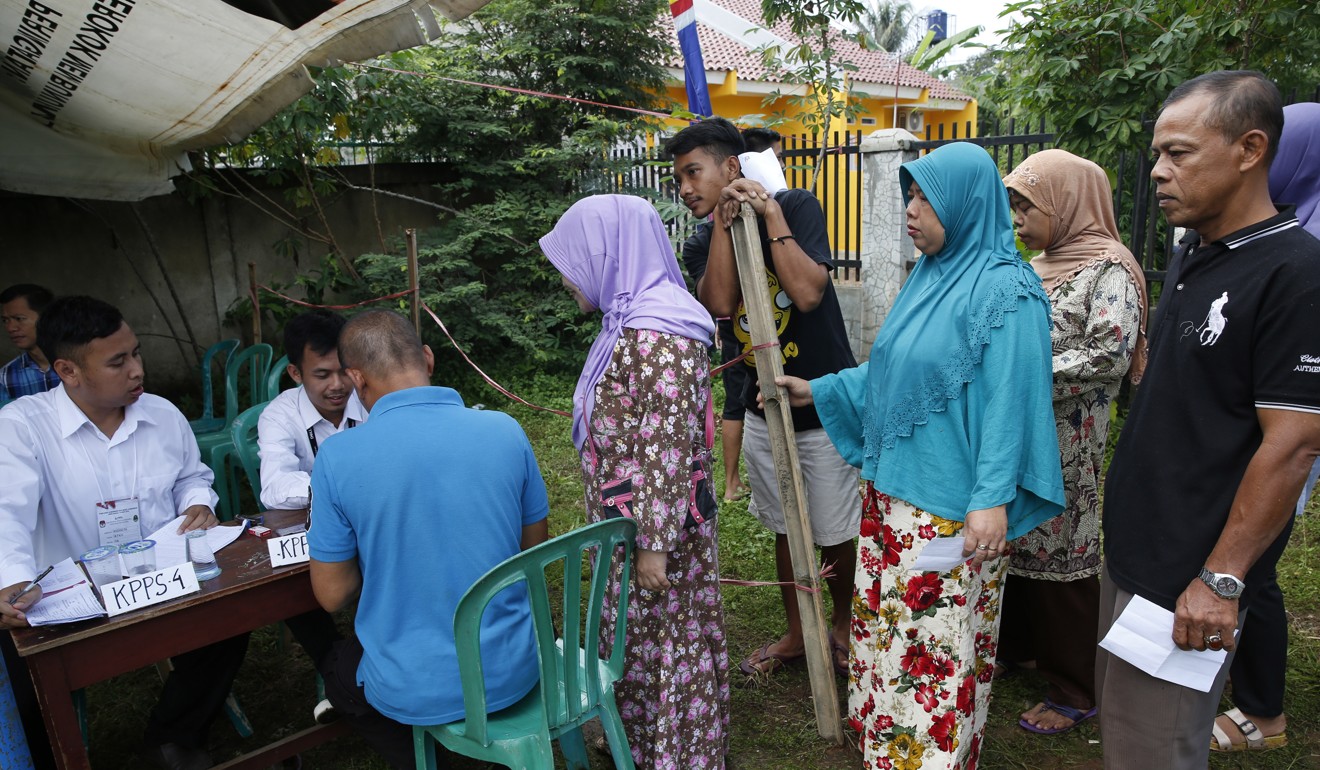 "Thank God my choice won," read a tweet from Ayi Sekar. "I hope West Java improves and becomes more tolerant."
For Widodo, who himself rose from poverty and through the ranks of regional government before becoming president, the results are a sign that the public is still hungry for change.
Elected on a wave of revulsion of corruption and poor services Widodo has widely delivered on his pledges while presiding over no major scandals, a rarity for an Indonesian president.
Still critics say the pace of reform has slowed as Widodo surrounds himself with Suharto-era generals and at times has shown a tin ear to popular sentiment. Widodo appointed a high-ranking police general to administer West Java during the election and the transition, when his party's candidate there was also a one-time high-ranking police official. Widodo's likely opponent for president, Prabowo Subianto, complained the appointment was unfair because it may prompt voters to opt for PDI-P.
At a time when the voters have little patience with patronage and position and demand to know what politicians have done for them lately, Widodo can ill afford similar missteps in the run up to next year's election, Loveard says.
"Incumbents do not necessarily have the upper hand any more," he said.
Additional reporting by Imam Shofwan