As Malaysia's new government prepares for Monday's parliament sitting – the first since the historic May 9 election – Prime Minister Mahathir Mohamad and his reform-oriented allies are facing sharp questions about whether they will renege on vows to improve the country's dismal human rights record.
Even before the start of the first legislative session, rights activists say the Pakatan Harapan bloc Mahathir leads is showing signs it won't honour pledges to boost universal rights – including those in the lesbian, gay, bisexual, transgender and intersex (LGBTI) community.
One of the reasons for this, activists say, is that the country's largest voting bloc – rural, Malay Muslims – remains deeply conservative and unsympathetic towards human rights issues.
This week the government failed to defend a minister's interim aide who abruptly quit his position after facing virulent online attacks from conservative Muslim commentators over his past gay rights advocacy.
Numan Afifi, the interim press secretary to Youth and Sports Minister Syed Saddiq Syed Abdul Rahman and a gay rights activist, blamed "opposition propagandists" for making it untenable for him to continue in his role. But other activists laid into his boss for offering a feeble response to the saga.
In a post on Twitter, the 25-year-old minister sidestepped condemning Numan's online critics. Instead, Syed Saddiq said he respected Numan's decision to step down and urged him to "stay strong". "You'll always be a bro," he wrote.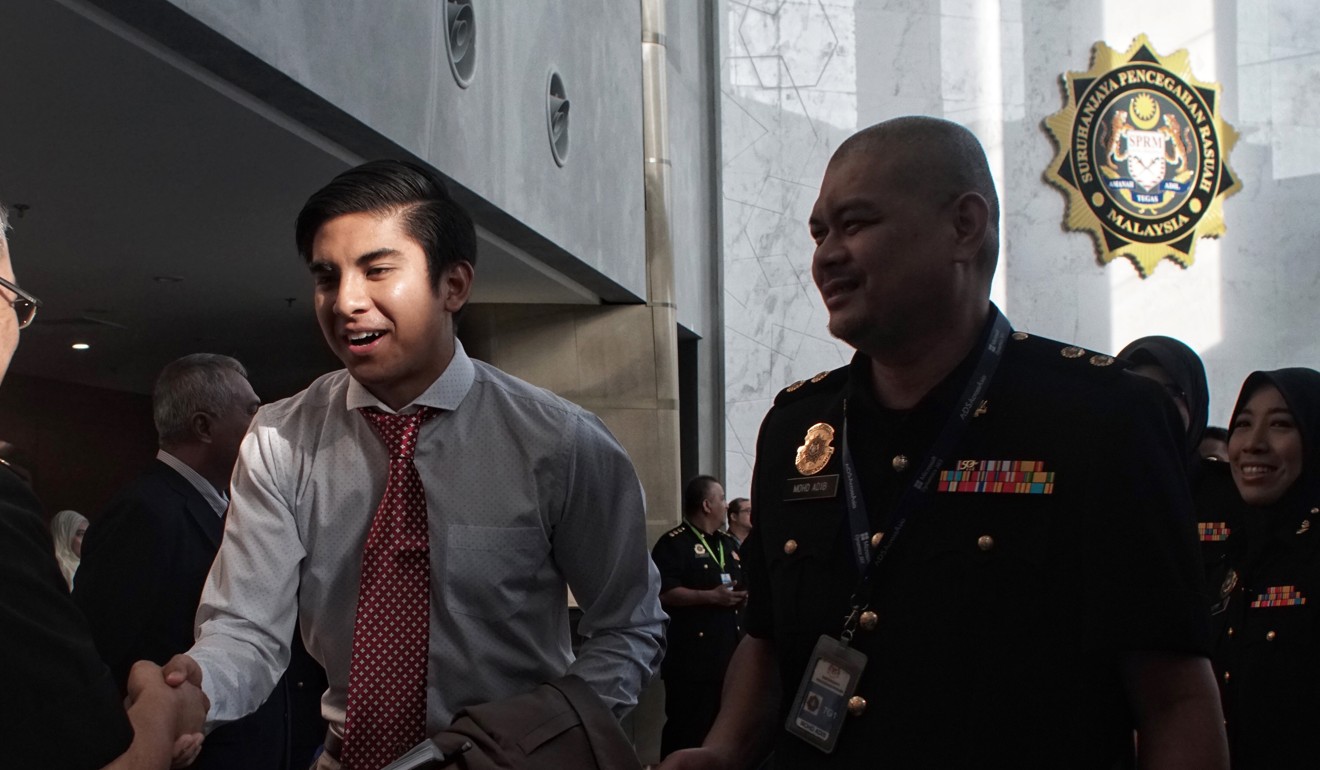 That move backfired, with many Malaysians taking to the same social media platform to criticise the young minister's response using the hashtag "#dontbrome" (Don't bro me).
Activist Maryam Lee said the episode showed Mahathir's Pakatan Harapan bloc "at the very core is very much no different from Barisan Nasional", referring to the defeated coalition led by the ousted premier Najib Razak.
During Najib's nine-year stint in power, he was repeatedly accused of turning a blind eye to rising intolerance, fuelled by Islamic fundamentalists, towards minority groups. The fundamentalists were influential within his United Malays National Organisation (Umno), Barisan Nasional's linchpin party.
Pang Kee Teik, a prominent Malaysian gay rights activist, said on Twitter: "We voted Pakatan Harapan because among the five main thrusts of its manifesto is the promise to 'build an inclusive and moderate' nation.
"Letting go of Numan Afifi due to his sexual orientation is a betrayal of those of us who bought into this promise," he added.
International groups echoed that sentiment, with Amnesty International reminding Pakatan Harapan that its election manifesto "committed to enhancing diversity and inclusiveness at all levels of society".
"Amnesty International is concerned that this latest wave of homophobia and transphobia will result in further human rights abuses against LGBTI people in the country," the group said.
Charles Santiago, a Pakatan Harapan lawmaker, acknowledged that his coalition had a tough balancing act on its plate, amid pressures from a diverse base.
"The surest way we can handle this is by sticking to our manifesto and making sure we deliver on all the promises we made," he said.
The ruling bloc, with roots in the country's two-decade-old Reformasi movement, is made up of four political parties that each appeal to a unique set of voters, from rural Malays to cosmopolitan urbanites.
Parti Pribumi Bersatu Malaysia (Malaysian United Indigenous Party), the party of Mahathir and Syed Saddiq, is a Malay-only outfit with an electoral base mirroring that of Najib's Umno.
Santiago's Democratic Action Party, dominated by urban, ethnic Chinese, is on the other end of the spectrum, with its lawmakers among key proponents of broader civil rights in the country.
Apart from calls for greater LGBTI rights, the Pakatan Harapan government is also facing pressure to deliver on its promise to repeal several laws, including the Sedition Act – a colonial-era law used by Najib to muzzle dissenters.
Amnesty International this week raised concerns that police were using the act to investigate lawyer and activist Fadiah Nadwa Fikri over an article she wrote criticising the country's constitutional monarchy.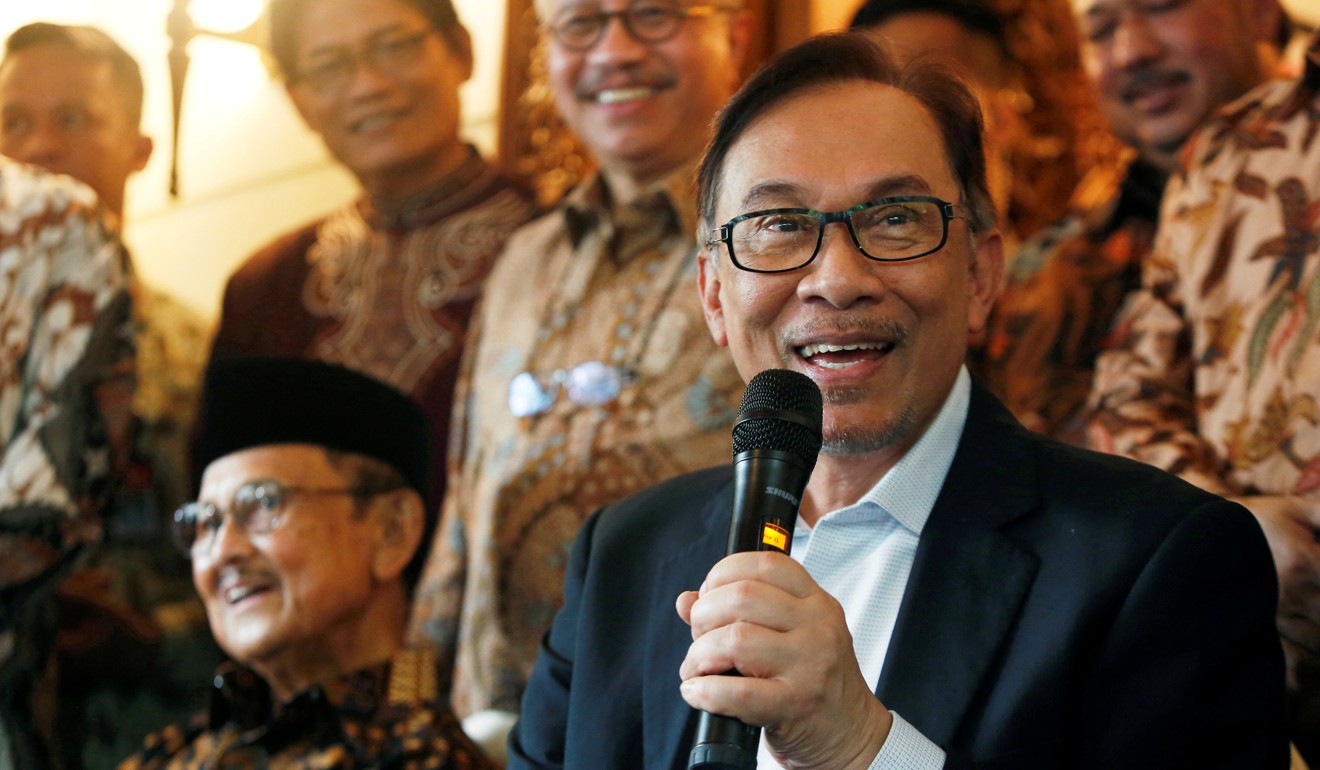 Her article, with the headline "Don't Kiss the Hand That Beats You", criticised the Pakatan Harapan politician Anwar Ibrahim – founder of the Reformasi movement – for seemingly cosying up to the royalty to hedge against his one-time rival Mahathir, with whom the sultans have a frosty relationship.
Pakatan Harapan was etched together after Anwar and Mahathir agreed to put their acrimonious history behind them to defeat the scandal-ridden Najib.
Fadiah said a photograph circulating online that shows Anwar bending almost 90 degrees to kiss the hand of Ibrahim Ismail, the influential Sultan of Johor, represented an "indefensible feudal culture" and described the monarchy as "anti-democratic".
Amnesty International said police investigations of Fadiah under the Sedition Act and Communication and Multimedia Act – also used by Najib against his critics – was a "shock" because of Pakatan Harapan's pledge to repeal both laws.
"Pakatan Harapan has indicated in their election manifesto of their commitment to repeal both acts and not target individuals who express their views and opinions peacefully," it said.
Santiago, the government lawmaker, conceded that the two episodes involving Fadiah and Numan "could give rise to the perception that Pakatan Harapan is opportunistic".
"The perception is that Pakatan used the activists to come to power and then we don't speak up enough for them after coming to power … we should be mindful not to forget who our allies are." ■