Half of the commission members investigating alleged atrocities committed during a brutal crackdown against Rohingya Muslims have a questionable track record on human rights, adding to doubts that the inquiry is nothing more than a fig leaf as Myanmar tries to buy diplomatic goodwill.
The four-person team was formed this week, nearly a year after a military operation forced 700,000 Rohingya to flee the country. The military has been accused of killings, rape, torture, and arson during sweeps through Rohingya villages.
State Counsellor Aung San Suu Kyi, Myanmar's de facto leader, launched the investigation in an effort to stave off renewed diplomatic isolation over accusations of ethnic cleansing.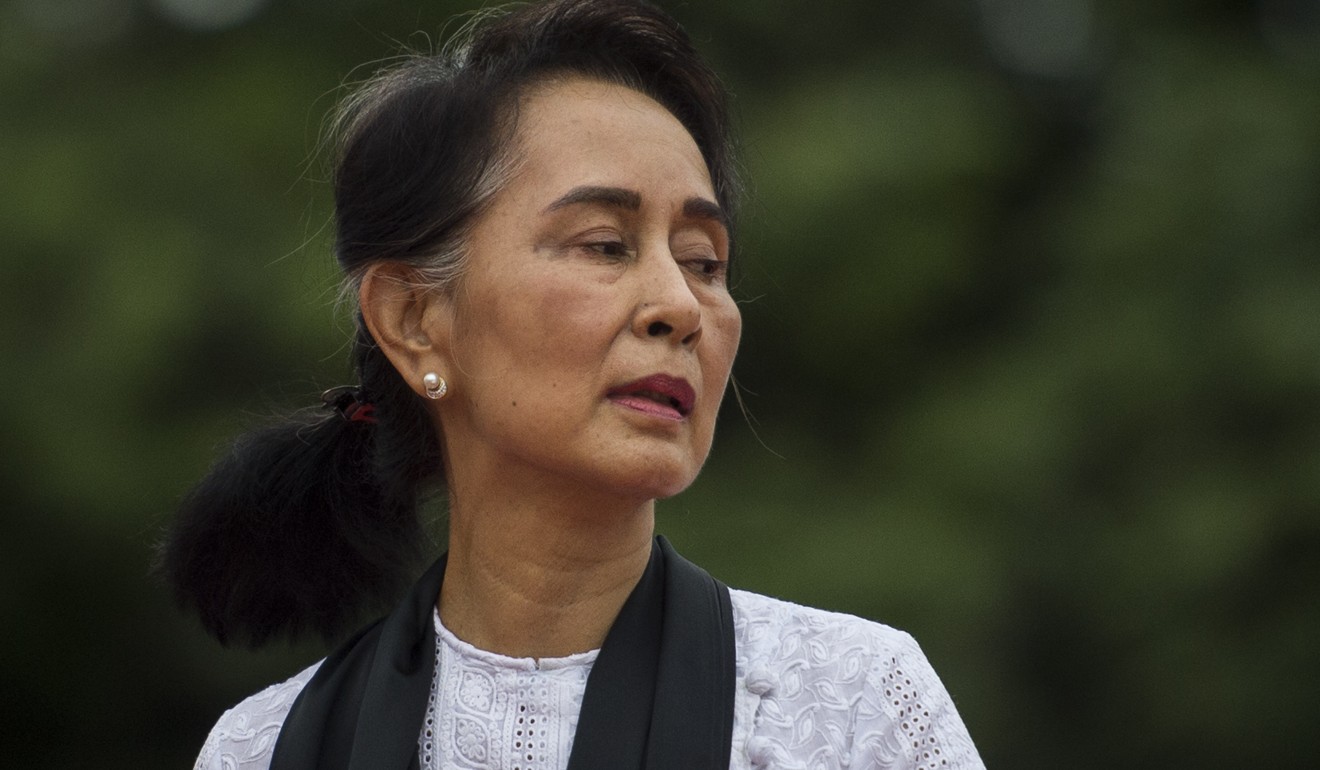 But the "independent" inquiry, which includes two foreign diplomats, has been denounced as being formed by a government unwilling and unable to bring security forces to account and dismissed as an attempt to buy itself time and goodwill on the international stage.
Sitting on the commission are: the Philippine's former deputy foreign minister Rosario Manalo, Japan's former UN representative Kenzo Oshima, the former chairman of Myanmar's constitutional tribunal U Mya Thein and Aung Tun Thet, who directs the Myanmar government body dedicated to the Rohingya crisis.
Manalo has a history of placing politics over human rights, according to deputy director for Asia at Human Rights Watch, Phil Robertson.
She was part of a push for Association of Southeast Asian Nations to develop its own human rights accord which had the potential to undermine existing international standards, he said.
"She's the epitome of what this commission will do," Robertson said. "Talking big like she respects human rights while covertly sabotaging real accountability for violations."
Aung Tun Thet has been criticised as neither impartial nor independent. In 2016, he was part of a national investigation that rejected a UN report of previous atrocities against Rohingya, and in April he flat-out denied that abuse against the Rohingya was systematic or could be labelled as ethnic cleansing.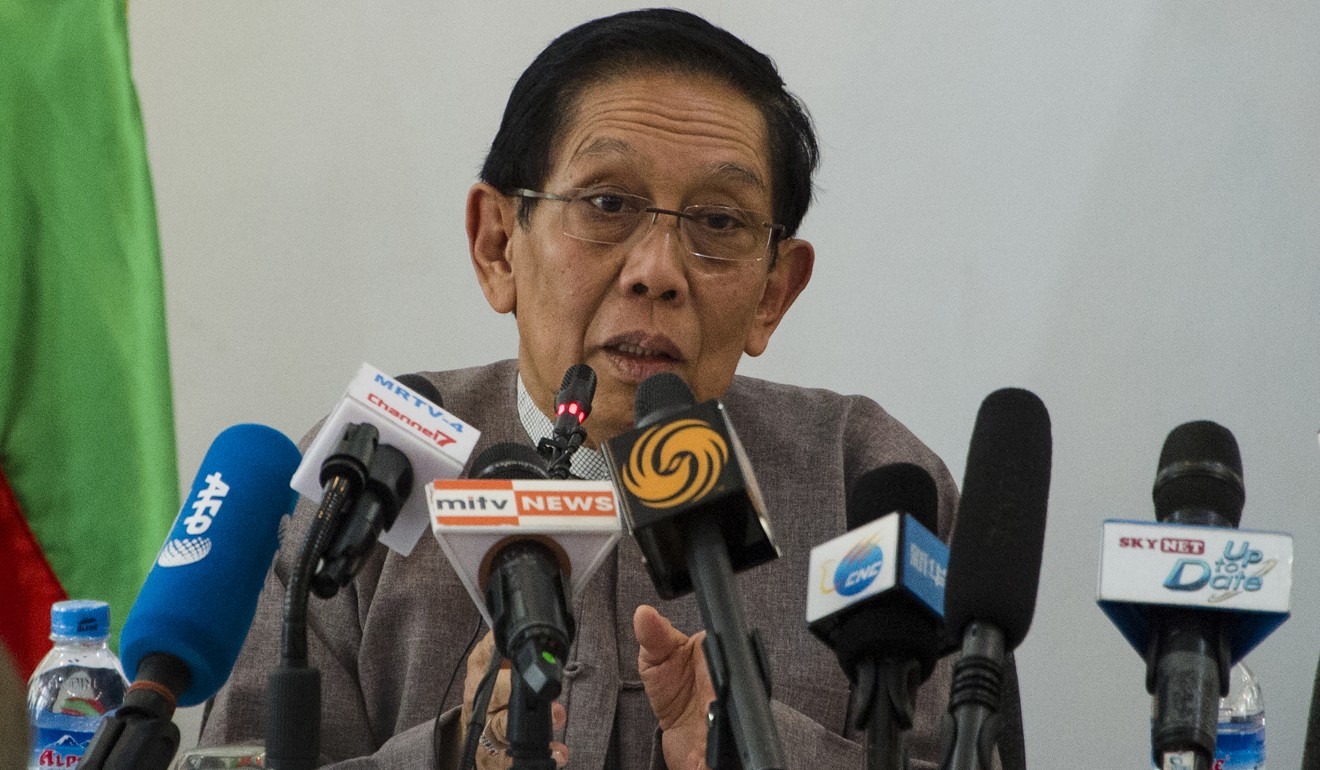 "If you wanted to point to the government's man on this commission who will ensure it does nothing to threaten the government's narrative about what was done or not done to the Rohingya, he's the one to look at," said Robertson.
Myanmar has persistently claimed that the military campaign launched in western Rakhine State in August last year, believed to have killed thousands of Rohingya, was a legitimate security operation in response to attacks by Rohingya militants.
Suu Kyi's government has dismissed evidence of crimes against humanity presented by rights groups as "fake news", imprisoned journalists uncovering evidence of Rohingya massacres, and blocked an official UN fact finding mission, as well as human rights observers, from entering the country.
While this led to isolation from several Western countries, its powerful neighbour China has blocked UN resolutions holding Myanmar to account.
In May, in a possible sign Suu Kyi was succumbing to international pressure, Myanmar allowed a UN Security Council delegation to visit the country and, at its request, promised to form an independent inquiry with international members.
According to Sean Bain of the International Commission of Jurists, a Geneva-based human rights NGO, "an effective inquiry requires adequate capacity, resources and a clear legal mandate to investigate with a view to prosecuting crimes".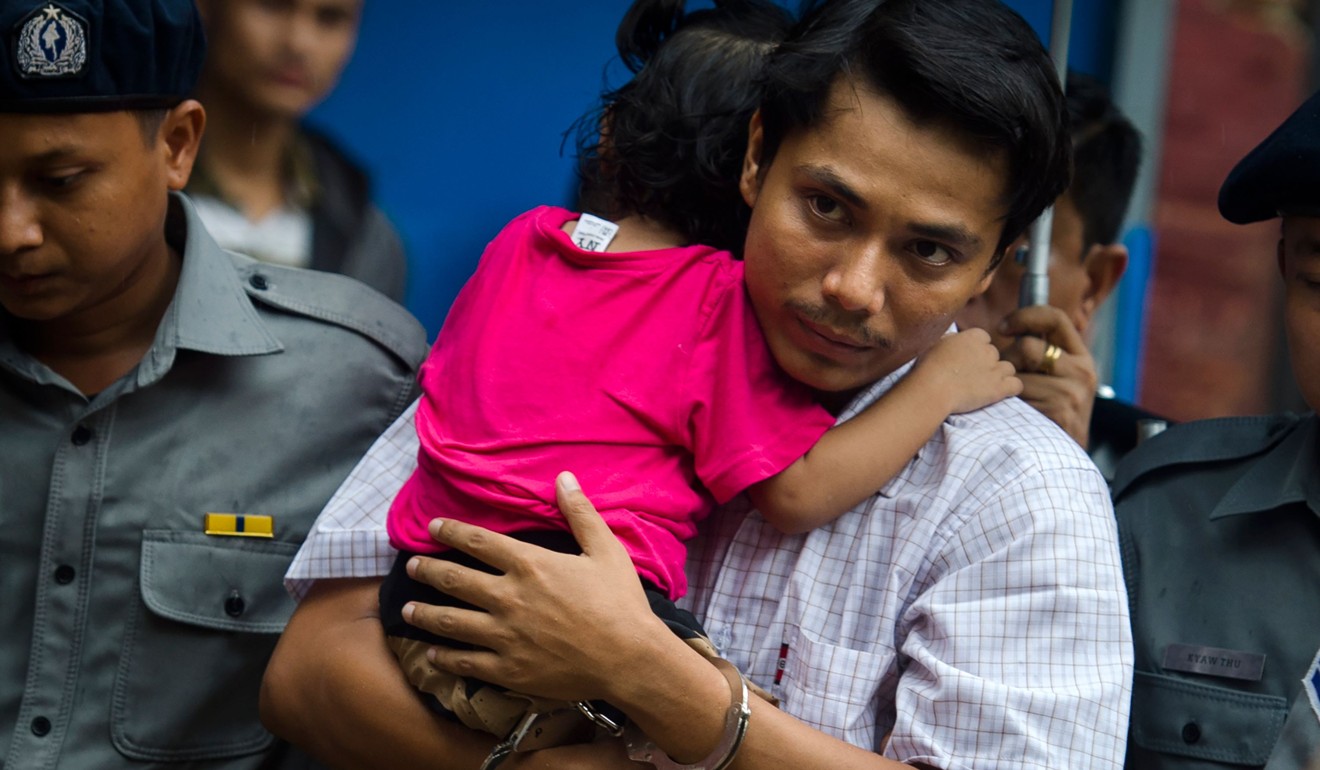 This commission was formed without a mandate and previous inquiries in Myanmar – including on Rakhine – have rarely led to prosecutions.
Domestic action was the only realistic possibility for accountability in the short to medium term, Myanmar-based analyst Richard Horsey told This Week in Asia, as international jurisdiction may not have sufficient access to indict perpetrators, and even then Myanmar would be unlikely to hand them over.
He said Suu Kyi was keen to appear proactive ahead of the UN General Assembly next month and show the world progress was being made a year after the violence erupted.
But a genuine inquiry would confront Myanmar's powerful military. Human rights groups have said the top brass spearheaded the systematic destruction of Rohingya villages, including widespread massacres, torture and gang rapes.
According to Myanmar's constitution, the military is free from civilian oversight, retains control of three important security ministries and a quarter of the seats in both houses of parliament. There was hope Suu Kyi would rein in the powerful generals after sweeping to power in landmark democratic elections in 2015, but she has failed to do so.
"Civil-military relations are quite poor so there is unlikely to be strategic behind-the-scenes discussions to conduct the inquiry in a way acceptable to the military," Horsey said.
Not having former international military officials on the commission was "discouraging", a senior diplomat in Yangon said, because they would have had a better chance engaging with Myanmar's army.
"This isn't a job for diplomats," he said.
The new commission strikes a difficult "public relations" balance between international pressure and domestic sentiment, according to Soe Myint Aung of the Yangon Centre for Independent Research.
Most of Myanmar's population, as well as the government, label Rohingya "Bengali" to infer they are interlopers from Bangladesh, despite the fact the ethnic group were, until relatively recently, regarded as being from Myanmar.
Military politicians and Buddhist nationalists have denounced the commission, accusing the government of failing ethnic Rakhine Buddhists in the state. They say the international scrutiny infringes on sovereignty, and have urged the government to instead investigate atrocities allegedly committed by Rohingya militants.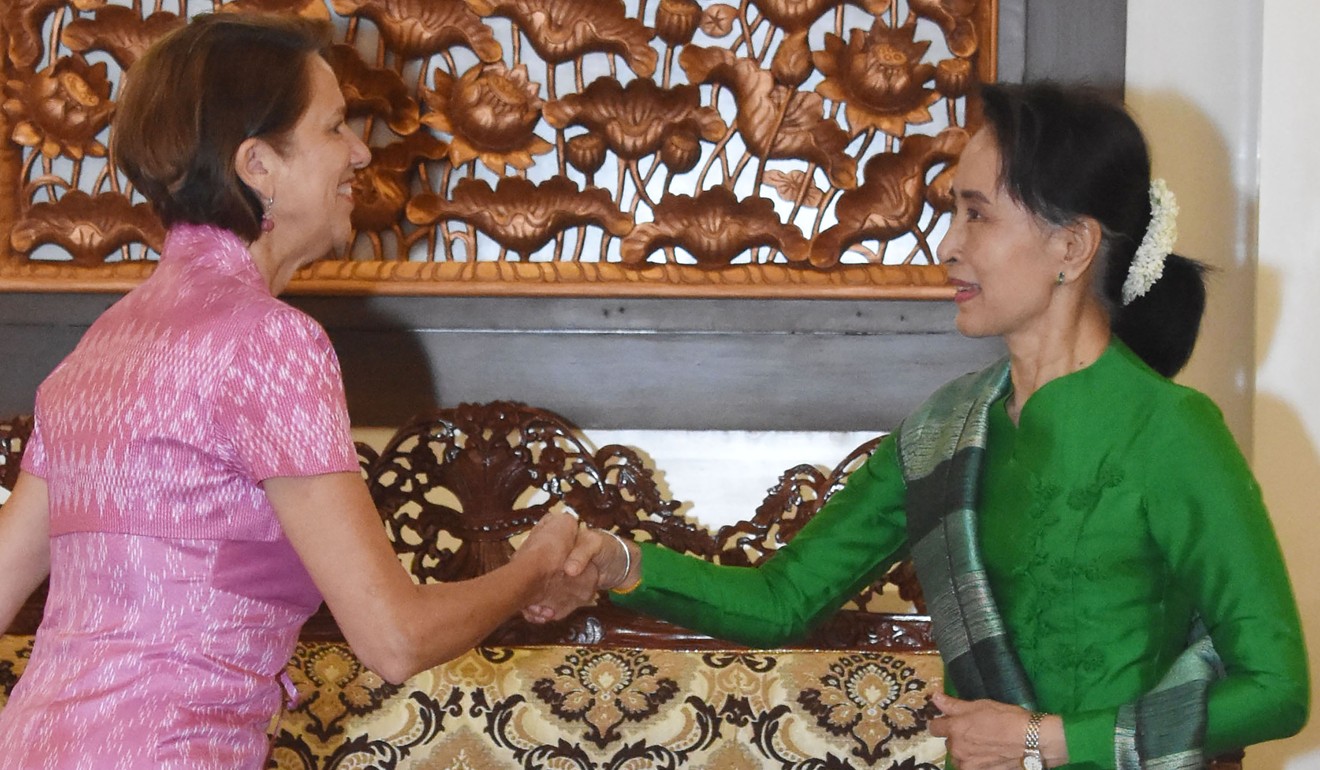 Halfway through Suu Kyi's ruling National League for Democracy's first term in office and with by-elections in November, it is unlikely that The Lady will want to rock the boat domestically.
Given the political recalcitrance of the military, the government, and political parties, it is hard to see what the commission can accomplish, Robertson said.
"Unless this national commission comes up with clear findings about which Tatmadaw [Myanmar army] commanders and police are responsible for atrocities, it's likely the international community will ignore it," he said.
The Rohingya, more than a million of whom now languish in camps in Bangladesh, outnumbering those left inside Myanmar, deserve to know who committed these crimes and how they were committed, according to Rohingya activist Sam Naeem.
"But we are tired of commissions, we want solutions," he said. "The government is just trying to buy time in front of the international community. If they really wanted to solve the problem they should apply rule of law, give Rohingya their rights that were taken away, and let them return unconditionally."