Being unable to match Chinese investments in its neighbourhood, the US is now trying to bully Pakistan's new government led by Imran Khan into taking it more seriously with empty threats.
US Secretary of State Mike Pompeo this week warned a prospective International Monetary Fund (IMF) bailout of Pakistan would be conditional on the South Asian country's promise to ensure that none of the money is used to repay Chinese debt.
"Make no mistake: we will be watching what the IMF does," Pompeo told CNBC. "There's no rationale for IMF tax dollars – and associated with that, American dollars that are part of the IMF funding – for those to go to bail out Chinese bondholders or China itself."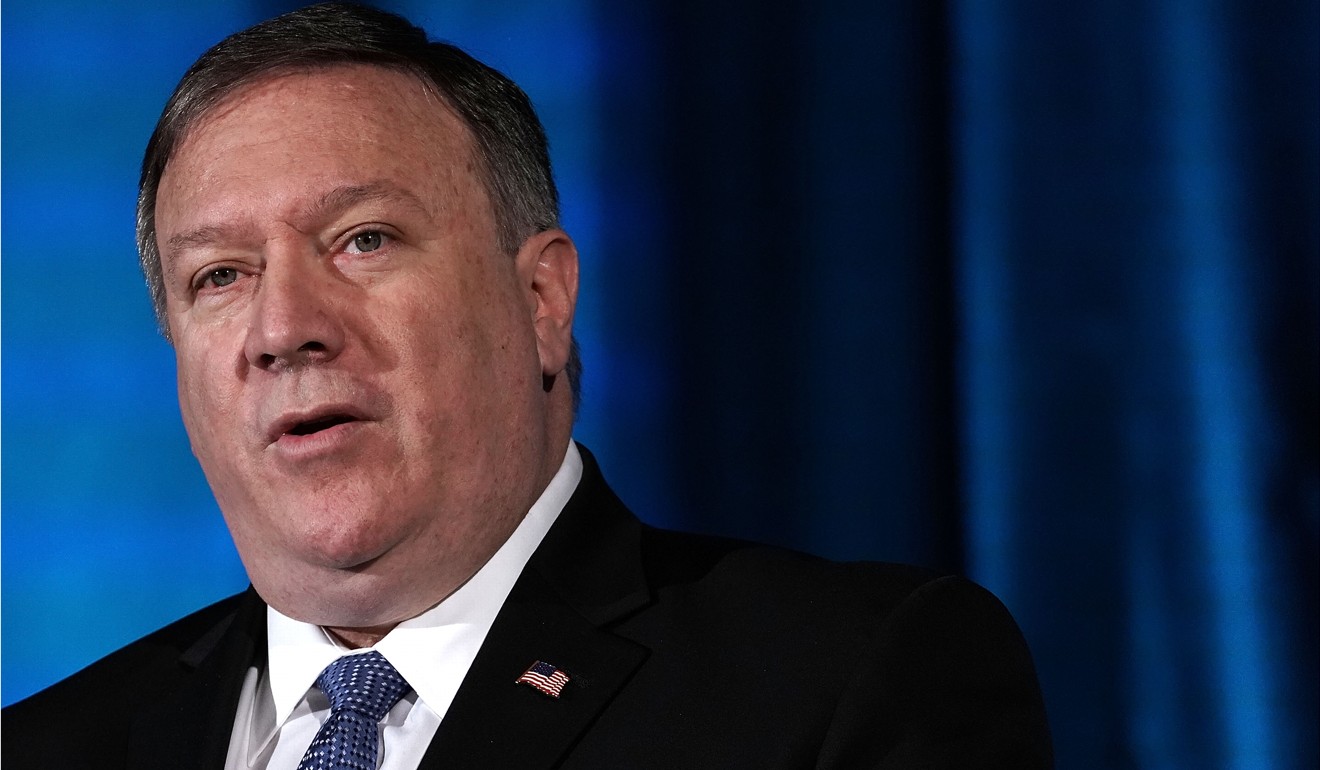 Pompeo's remarks came on the heels of the unveiling of a US$113 million economic development fund for countries located along the Pacific and Indian Ocean rims, launched in conjunction with key US allies Japan and Australia – all of which see China's ambitious "Belt and Road Initiative" of linking regional economies with infrastructure projects as a threat to their economic competitiveness. But it is a drop in the ocean compared with China's largesse. The China Pakistan Economic Corridor (CPEC) linking the restive Xinjiang province to the Arabian Sea, the largest programme under the initiative, is valued at US$62 billion.
"I don't think Pompeo's remarks mean the US doesn't want to see an IMF bailout or that they want China to take on the financial responsibility. It's just a warning shot," said Andrew Small, an expert on China-Pakistan relations and fellow at the German Marshall Fund, a Washington think tank.
Since the launch of CPEC in 2015, projects worth some US$18 billion have either been completed or are in advanced stages of execution, helping to boost Pakistan's GDP growth to nearly 6 per cent. But the corresponding burden of Chinese machinery imports have contributed greatly to a runaway deficit, which has drained foreign exchange reserves to dangerously low levels and sent the rupee's exchange rate against the dollar plunging 19 per cent this year.
Fears of a crisis have dug a yawning gap over the past month between the interbank exchange rate and rates offered in kerb trading.
China loaned Pakistan's finance ministry more than US$5 billion during the financial year 2017-18, or about half of Pakistan's total foreign funding. With Pakistan's finances in crisis, Khan may have little choice but to seek an estimated US$14 billion balance of payments support programme from the IMF.
"Right now, all options are on the table," said Asad Umar, Khan's pick for the job of finance minister. "Whether it is going to the IMF, or to any bilateral friend of Pakistan; raise a diaspora bond; or anything else; all of these will be decided when the cabinet takes charge; and it will be decided quickly," he told local media.
Any bailout by the IMF would coincide with the beginning of Pakistan's repayments of CPEC loans next year. Former finance minister Misbah Ismail has said instalments and profit repatriation would reach about US$1 billion a year by 2022, but planning ministry officials have previously put the figure at US$3 billion, brewing speculation in the West that some of the IMF money might end up repaying Beijing.
Khan has to follow the powerful military's lead on relations with China. In the foreign policy section of his speech after his party won last month's election, he spoke at length on China first, followed by the need for peace in Afghanistan, a balanced relationship with Saudi Arabia and Iran, and then India. The US came last, that too in the context of its role in Afghanistan, in a marked fall in importance in a country which not long ago was America's strongest ally in the region.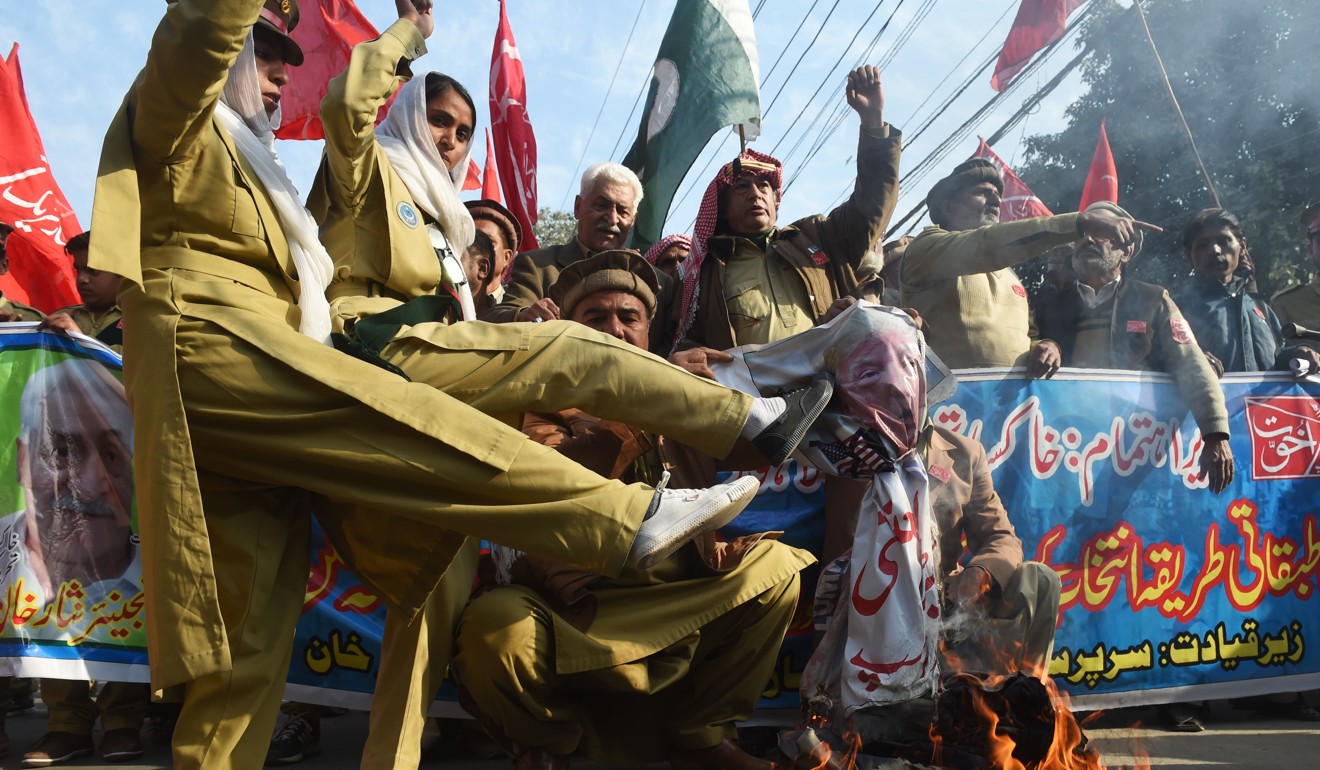 Khan's priorities echoed Pakistan's strained relationship with the US since President Donald Trump taunted it for duplicity over Afghanistan while being a major recipient of US military aid over the last 15 years.
Pakistani political analyst Nusrat Javeed said the underlying message in Pompeo's threat was: "If you want an IMF bailout, no more CPEC projects. Otherwise, go to the Chinese."
But Small said Pompeo's threats should be viewed in the context of the freshly rolled out economic dimensions of the US Indo-Pacific strategy. "I don't think we are in a phase where there is a comprehensive attempt to squeeze Pakistan financially – the US has other options if they decide to do that."
Michael Kugelman, senior South Asia associate at US think tank The Wilson Centre, described the messaging as "a bit odd". "This seems like a clumsy White House attempt to deploy a pressure tactic," he tweeted.
It's not clear what exactly the US hopes to gain from exerting pressure on Pakistan's new government. If it's intended to force Pakistan to make public the terms of the Chinese loans, it's already on the cards. The IMF has been asking for it since the launch of CPEC in 2015 and the incoming finance minister Umar has already said the new government would make public the terms of all CPEC deals, as Khan had promised in the past.
According to Small, any IMF programme would potentially involve a paring back of certain CPEC projects, such as the planned US$8 billion rebuilding of Pakistan's decrepit railway network, the single largest project under the initiative.
"It would probably be the first occasion on which the financing implications in the next few years were really subjected to an objective, fully informed assessment," Small said.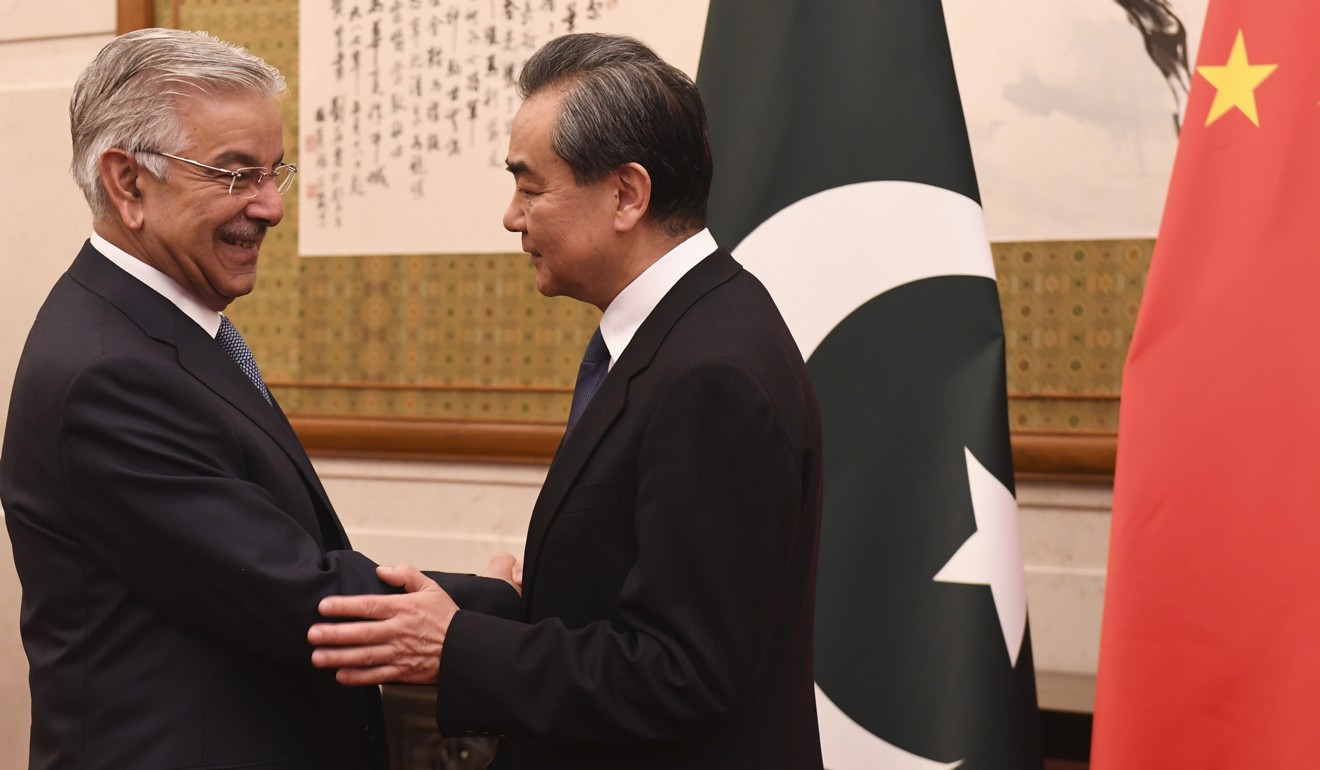 Khan has already indicated that he would want China to help with plans for a focus on human development and job creation, implying a switch of focus for CPEC away from bricks-and-mortar projects.
But such reviews and re-evaluation – and possible stalling – of some projects were inevitable anyway. Having inherited severely depleted government coffers, Khan's team will need to watch its money and put together an economic reforms package.
And that is something that the IMF, China and the US all want.
"There are no quick fixes, no silver bullet to solve Pakistan's economic problems," finance minister-in-waiting Umar said. "What is needed is a comprehensive set of policy reforms, and then ensure its implementation through a pre-defined set of key performance indicators." ■