Myanmar
Get more with myNEWS
A personalised news feed of stories that matter to you
Learn more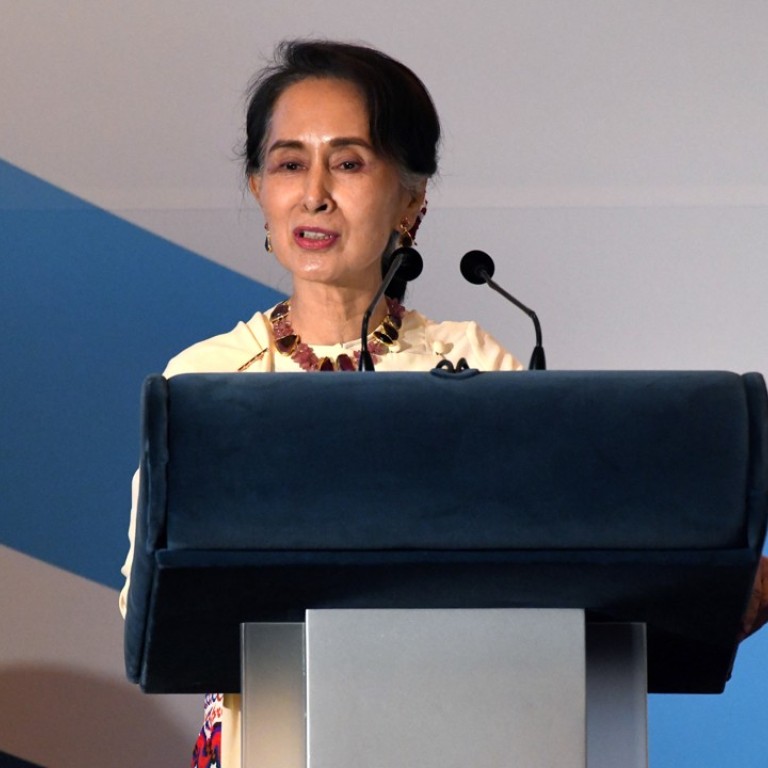 Rohingya crisis: terrorism may spread beyond Myanmar, Suu Kyi warns
Myanmar's unofficial leader uses Singapore lecture to warn of 'grave consequences' for countries in the region – and defends her government's handling of the situation in Rakhine
The threat of terrorism is a real and present danger in Myanmar's Rakhine state, a problem that has serious consequences for the entire region if left unchecked, said Myanmar's unofficial leader
Aung San Suu Kyi
.
She said unless the security challenge was addressed, the risk of violence in the country would remain.
"The danger of terrorist activities, which was the initial cause of events leading to the humanitarian crisis in Rakhine, remains real and present today," she said, in a lecture in Singapore on Tuesday.
"Unless this security challenge is addressed the risk of inter-communal violence will remain. It is a threat that could have grave consequences, not just for Myanmar but also for other countries in our region and beyond. Terrorism should not be condoned in any form for any reason."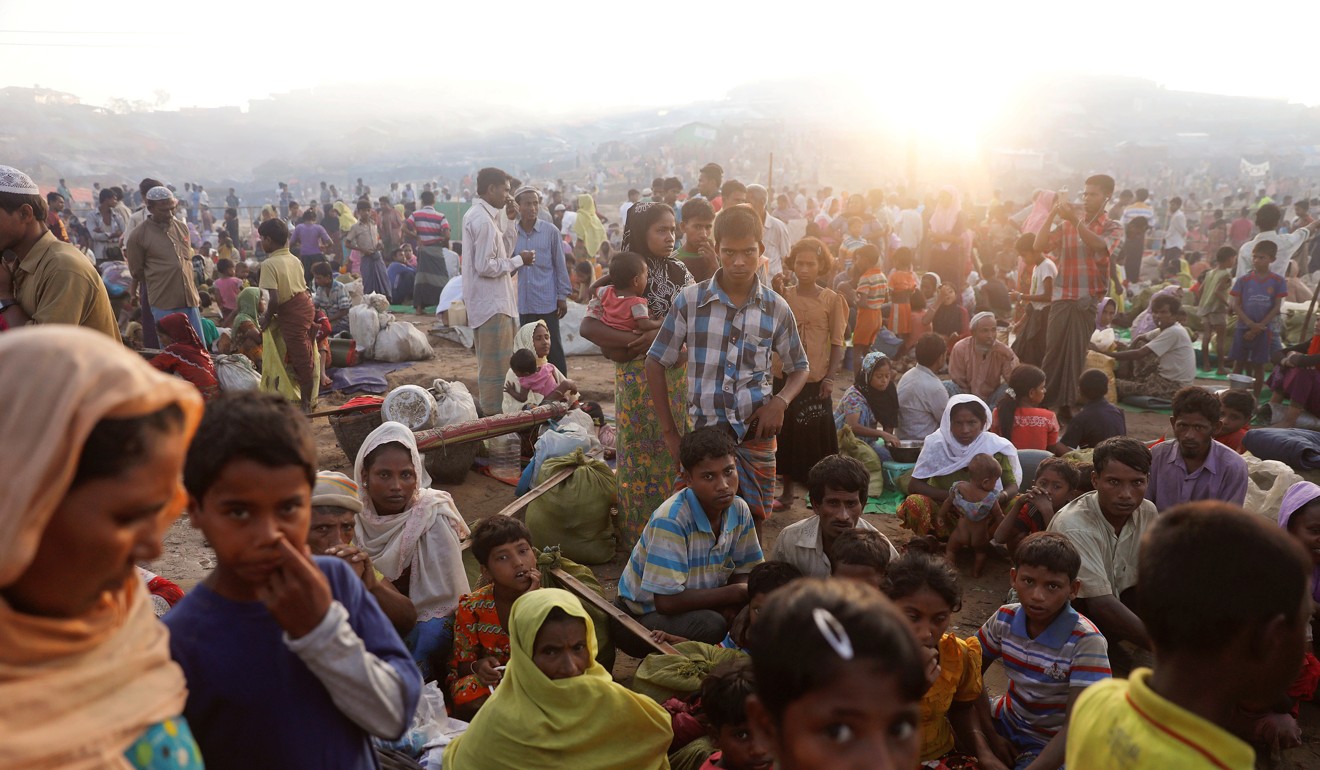 Nearly 700,000 Rohingya, most of them Muslims, have been displaced from Rakhine since the military began a crackdown on militants last August. Most have crossed the border into Bangladesh, joining the 200,000 refugees already there.
The UN has called the
Rohingya
situation the "world's fastest growing refugee crisis", while reports of widespread human rights abuses by the Myanmar military including mass killings and rape have been documented.
But Aung San Suu Kyi, who was awarded the Nobel Peace Prize in 1991 for her stoic pursuit of democracy, mounted a stout defence of her government's handling of the crisis in Rakhine.
Rattling off a list of measures the government has taken to resolve the situation, including signing a repatriation deal with Bangladesh, she said the government has, among other things, identified sites for resettling refugees when they return.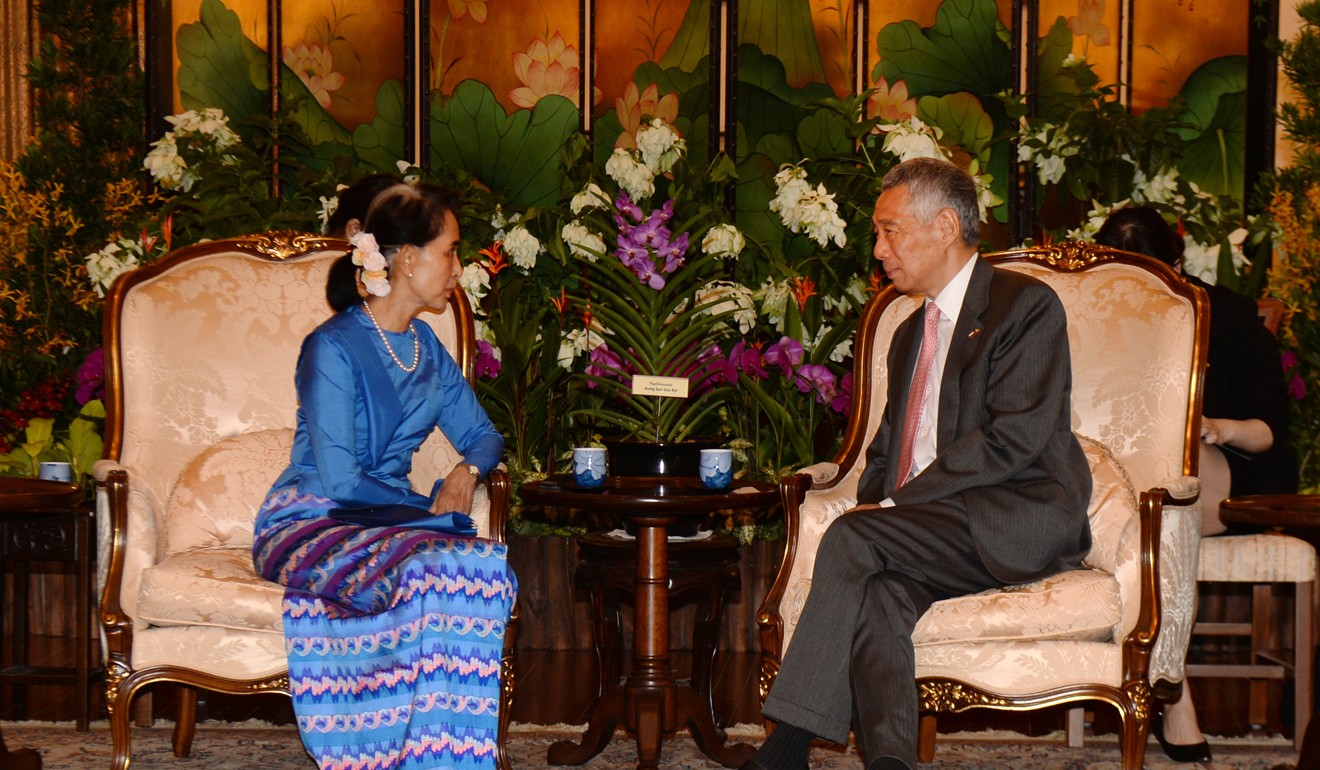 The independent commission set up to investigate allegations of human rights abuses would begin its work soon, she added.
"We share deep sympathy and concern for all displaced persons especially the women and children," she said.
But she would not be drawn into setting a timetable for the crisis to be resolved, noting that Bangladesh also had a key role to play in deciding how quickly the refugees could return.
"We have been ready to receive them since January 23," she said. January 23 was the date Rohingya refugees could start to return to Myanmar, as outlined in the agreement between both countries.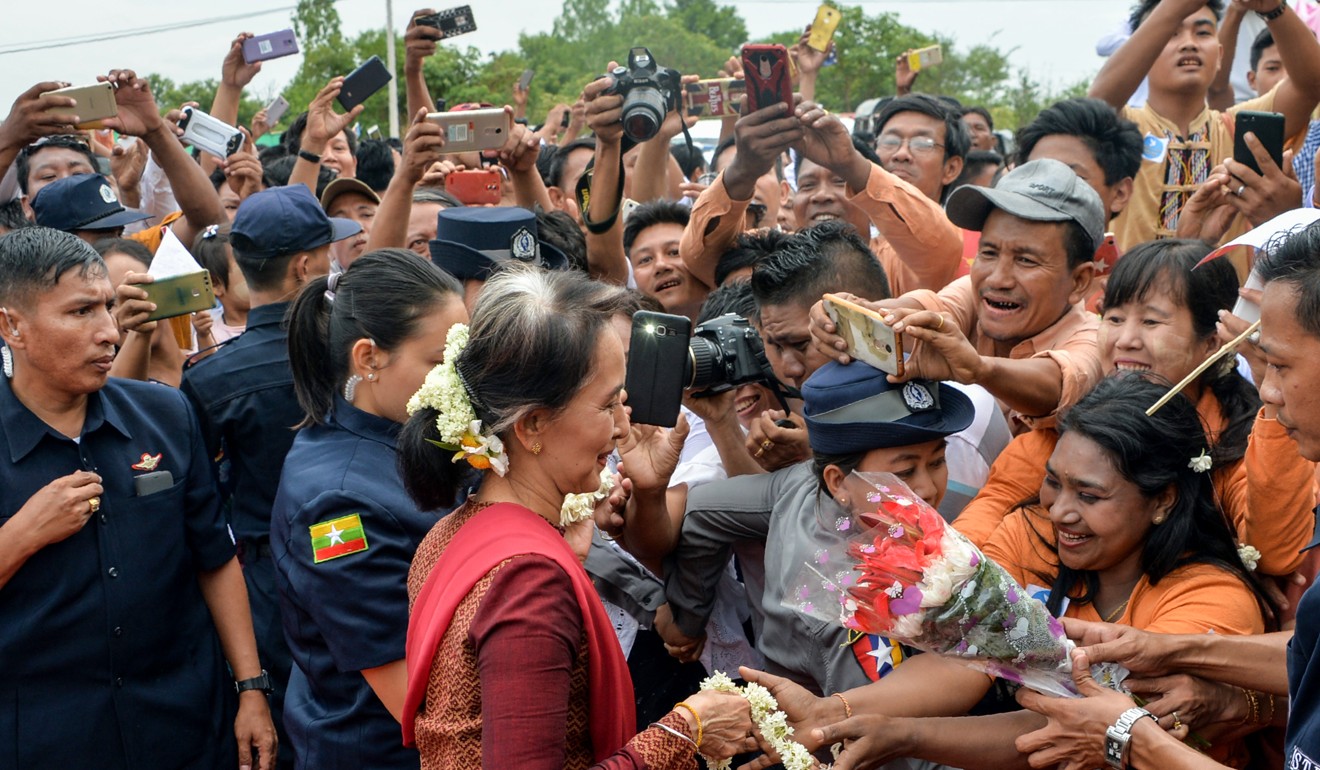 "We who are living through the transition in Myanmar view it differently from those who observe it from the outside and who will remain untouched by its outcome," she said.
"Our approach has to be holistic and inclusive. We necessarily have to prioritise, but we cannot afford to neglect even low priority issues."
Aung San Suu Kyi, who was speaking in Singapore as part of a four-day visit to the republic, also said her country's transition to democracy was not yet complete.
More needed to be done including making key amendments to the country's constitution, which was skewed towards preserving the role of the military in the country's affairs, she said.
"We have said we want to change that. We want to do it in a way that does not hurt our people. We have had enough unrest and enough trouble in our country. Our people have suffered enough," she said.
"We do not want to encourage the kind of revolutions that will turn the country upside down. We will be patient but we will persist."