The Medecins Sans Frontieres' (MSF) head of mission in Bangladesh is calling for Rohingya refugees to be legally recognised both in Myanmar and Bangladesh, as about a million people remain stranded in makeshift camps in southern Bangladesh.
His comments come on the heels of Myanmar's de facto leader Aung San Suu Kyi's reiteration of support for the measures her government has taken in handling the crisis, despite mounting international criticism.
Over the past year, some 700,000 people Rohingya have crossed the border to Bangladesh fleeing violence and persecution in Myanmar's Rakhine state. A major conflict broke out in August last year, after a Muslim Rohingya armed group allegedly attacked government forces, following decades of ethnic tension in the Buddhist-majority Myanmar. The security forces launched a fierce counteroffensive, burning down villages and killing hundreds of people, and setting in motion a chain of genocidal attacks on the Rohingya.
"The Rohingya need to be recognised in all of the forms that come with their humanitarian needs, but also their status … They should be respected, allowed to seek basic health care and protection from community and government, and to be able to work and to be educated," said Pavlo Kolovos, MSF head of mission in Bangladesh.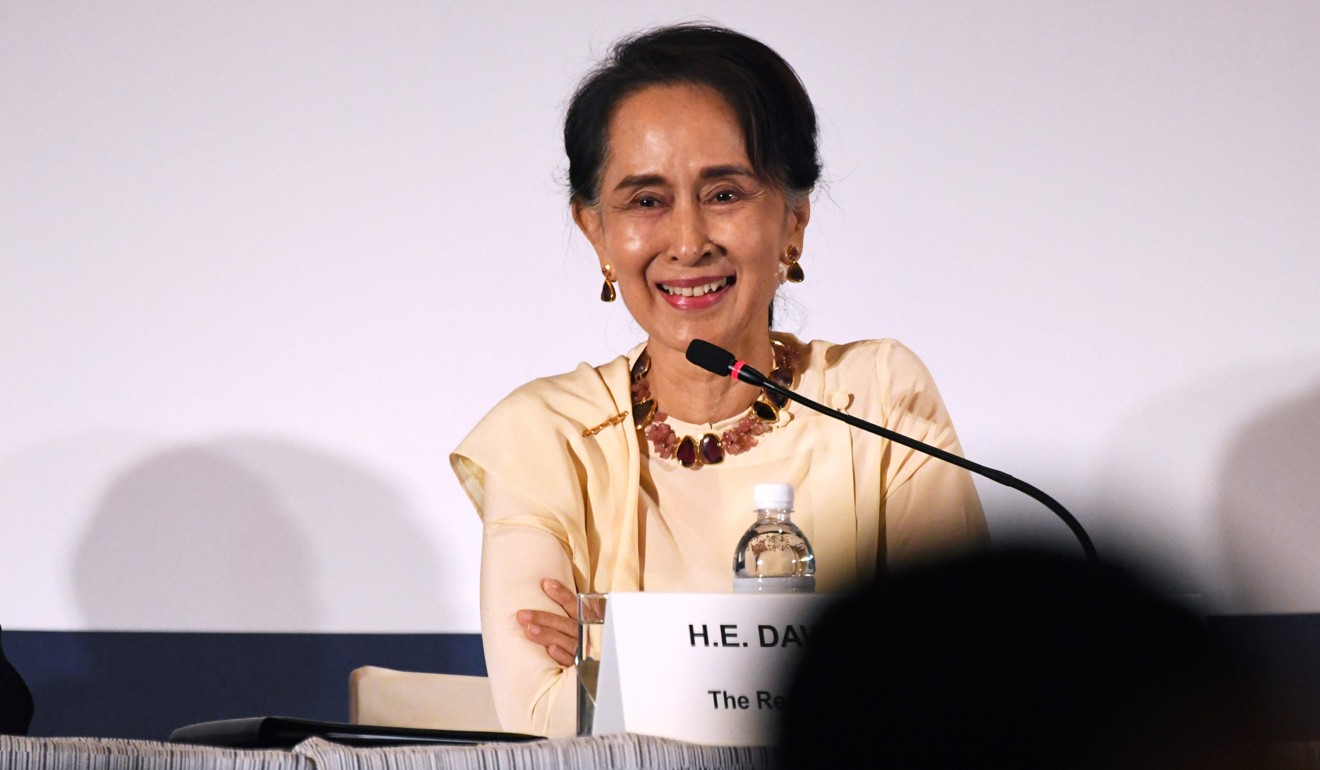 But "that will only happen when Myanmar is able to look at a long-term solution in conjunction with Bangladesh and support from the region. Until then, it will be a huge burden to maintain even the basic conditions for the Rohingya," he said.
Although Rohingya regard themselves as native to Rakhine, where more than one million of them lived before hundreds of thousands fled their homes, Myanmar has denied most of them citizenship, restricting their access to some of the most basic rights.
While about one million people are still in refugee camps in Bangladesh as it remains impossible for them to return safely to their homes in Myanmar, Kolovos said they need to be officially recognised as refugees.
"Their situation in Bangladesh would not be as challenging or dangerous as it is if they were recognised as refugees," Kolovos said. "That would allow them to possibly have some future in Bangladesh or elsewhere in the world. For that, it would be necessary to move out from the stateless limbo where they are now."
The absence of a legal status in Bangladesh limits their freedom of movement as well as access to education and health care. It also "exposes them to further victimisation and exploitation" and forces them to "move around the country illegally" he said. Kolovos cited single mothers and their children as the most vulnerable at the camps.
He, however, acknowledged the challenges faced by Bangladesh in hosting the Rohingya. "It's a heavy burden on the local community and the government, dealing with a million people who are most vulnerable in a country already densely populated … The [Bangladeshi] government has done a good job. They need continued support," Kolovos said.
The MSF runs almost 20 hospitals and primary health care centres at the camps. Their facilities receive 15,000 to 20,000 patients a week. Kolovos noted that there are a number of basic health issues in the camps that can turn serious, with a possible outbreak of cholera being of particular concern.