Cancelled, deferred, or postponed indefinitely?
The knives appear to be out for Malaysian Prime Minister Mahathir Mohamad over what critics see as his "flip-flopping" on the fate of controversial multibillion-dollar Chinese-backed projects in his country.
But sources close to 93-year-old Mahathir say that while in public he may have been vague about the fate of the projects, in private he is crystal clear.
The sources – directly involved in talks over the future of the Chinese-backed projects – say Mahathir is absolutely firm on permanently cancelling the US$20 billion East Coast Rail Link and two natural gas pipelines worth US$2.3 billion, even though he continued to suggest they may be deferred.
Meanwhile, the high-speed rail project between Kuala Lumpur and Singapore – a multibillion-dollar project still to be awarded that has attracted interest from Chinese enterprises – will be deferred for two years rather than cancelled, as Mahathir had claimed, the sources say.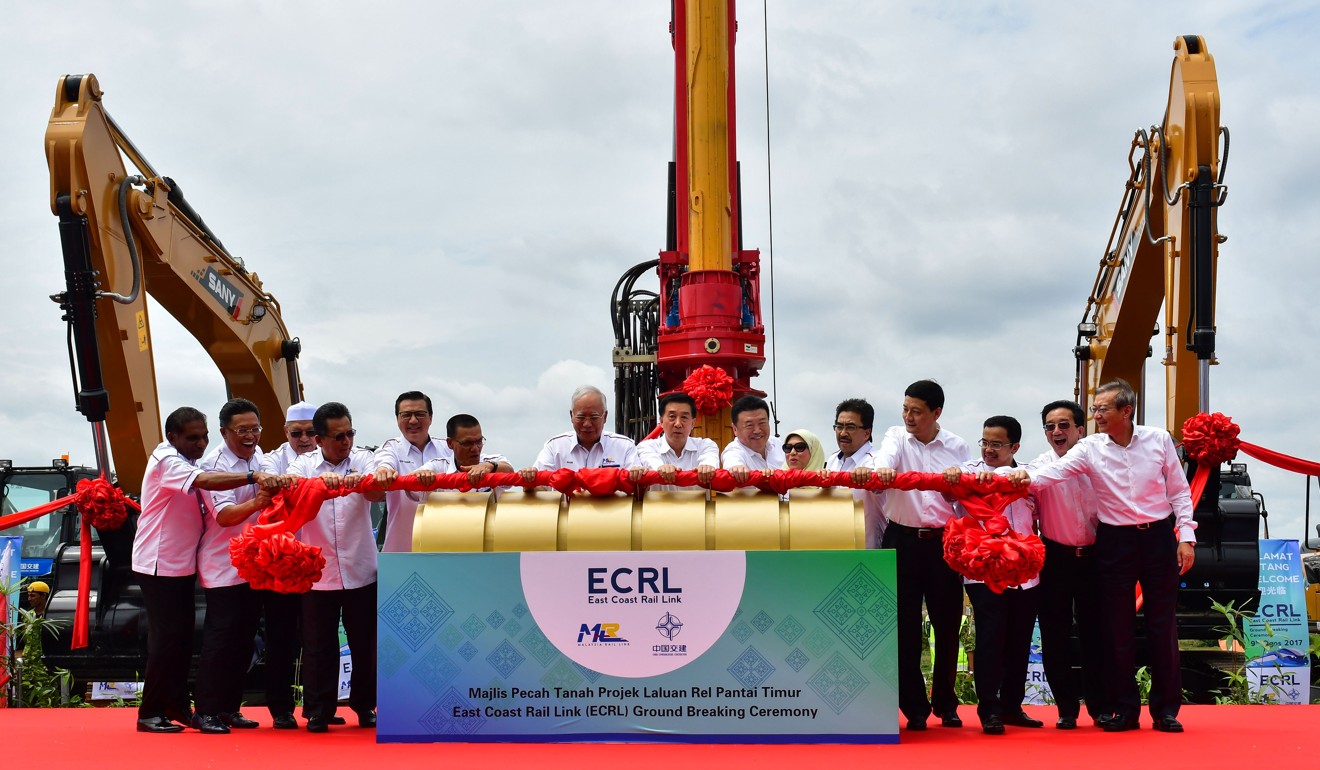 Economic Affairs Minister Azmin Ali will be in Singapore on Wednesday and Thursday for final talks before signing an agreement on deferring the rail project. Malaysia faces a hefty reimbursement fee if it terminates the deal with its closest neighbour.
Projects such as the US$100 billion Forest City and the US$10.5 billion Melaka Gateway are likely to be allowed to continue because they involve private funds and are not "government-to-government" projects like the railways and gas pipeline, the sources say.
They suggest Mahathir has been deliberately vague about some of the deals to spare the Chinese from "losing face" over the cancellation of projects at a time when Beijing is facing suspicion that its "Belt and Road Initiative" to open trade with Eurasian countries was a type of debt-trap diplomacy.
The Malaysian government's efforts to blame scandal-tainted former premier Najib Razak, and not China, for agreeing to contracts deemed lopsided against Malaysian interests was also a "face-saving" strategy, according to the sources.
And in some instances, Mahathir's off-the-cuff remarks should not be taken as firm government policy, they say.
This week's kerfuffle over his remarks on refusing visas to foreigners who have bought units in the China-backed Forest City development – may be one such instance.
Concerns about Mahathir's stance on the projects rose again this week when the government was forced to clarify his comment on Monday that authorities would not be issuing visas for foreign buyers of housing units in the Forest City project being built by China's Country Garden Holdings.
A bulk of the buyers are mainland Chinese who hope to qualify as Malaysian residents under a scheme called "Malaysia My Second Home".
As we all know, face is very important for the Chinese
Mahathir's housing minister later said the matter would be reviewed by a committee.
Observers had been expecting clarity on the future of the projects following Mahathir's return from China last week. He is thought to have discussed his plans for the projects during meetings with President Xi Jinping and Premier Li Keqiang.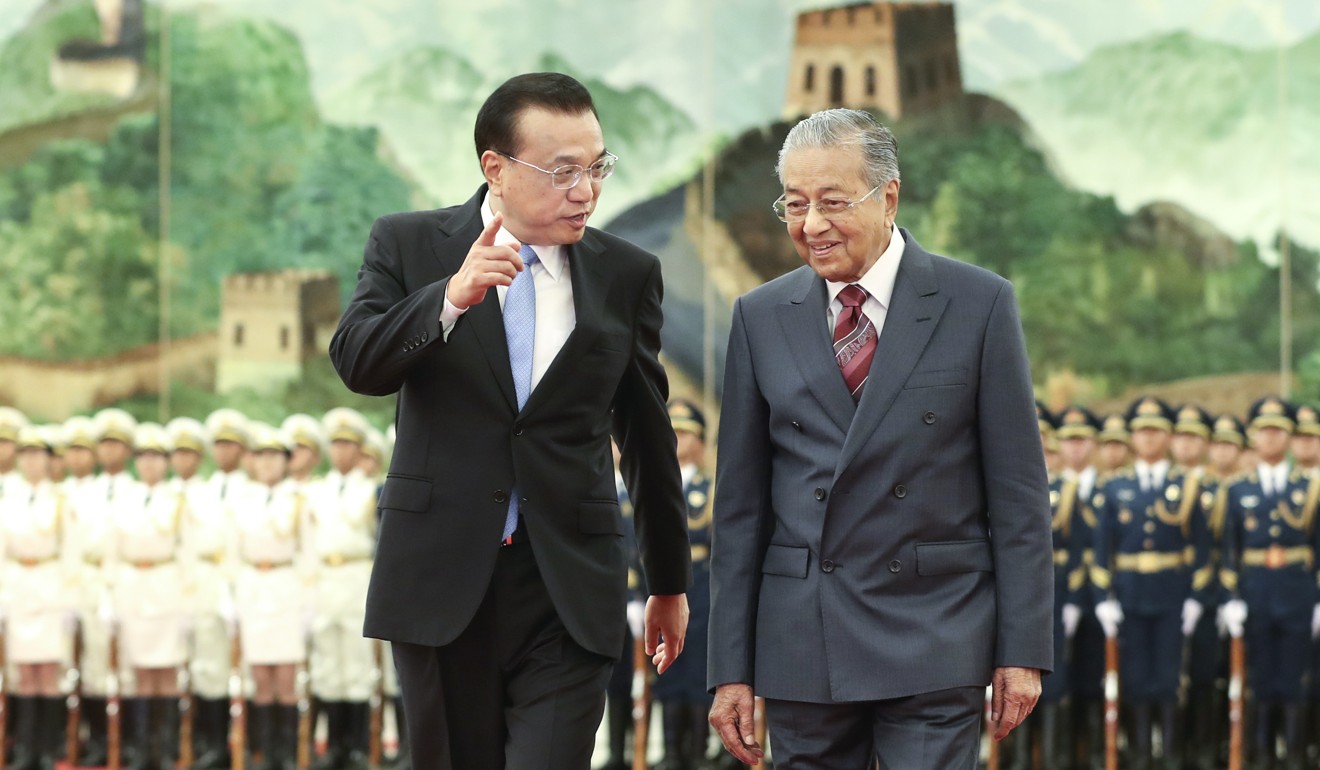 Instead, Mahathir would say only that he had the assent of the Chinese leaders to negotiate terms for the cancellation of the East Coast Rail Link and gas pipeline projects. He left open the possibility the projects could still go ahead.
The rail link was to have been built by China Communication Construction Company, while the pipeline projects in the east Malaysian state of Sabah were awarded to China Petroleum Pipeline Bureau. Mahathir suspended work on both projects in early July.
Government sources told This Week in Asia that for now Mahathir was unlikely to cancel outright the two projects to "make sure the Chinese do not lose face".
"As we all know, face is very important for the Chinese … but there is agreement on both sides that the projects have to be cancelled because of Malaysia's financial position," said a source who dealt directly with Chinese negotiators.
Workers brought in from China to work on the East Coast Rail Link had returned home because of the confirmed move towards cancelling the project, the source said.
Officials in the new administration say large portions of government-backed loans for the projects have been drawn down even though only a fraction of the work has been completed.
"Tough talks" were now ongoing to pay only for work done, the source said.
"As far as the Chinese are concerned … if there is outright cancellation, the whole world will know. Nobody will want to do business with them. Already there are problems in Sri Lanka, Pakistan in Africa and so on," the source said.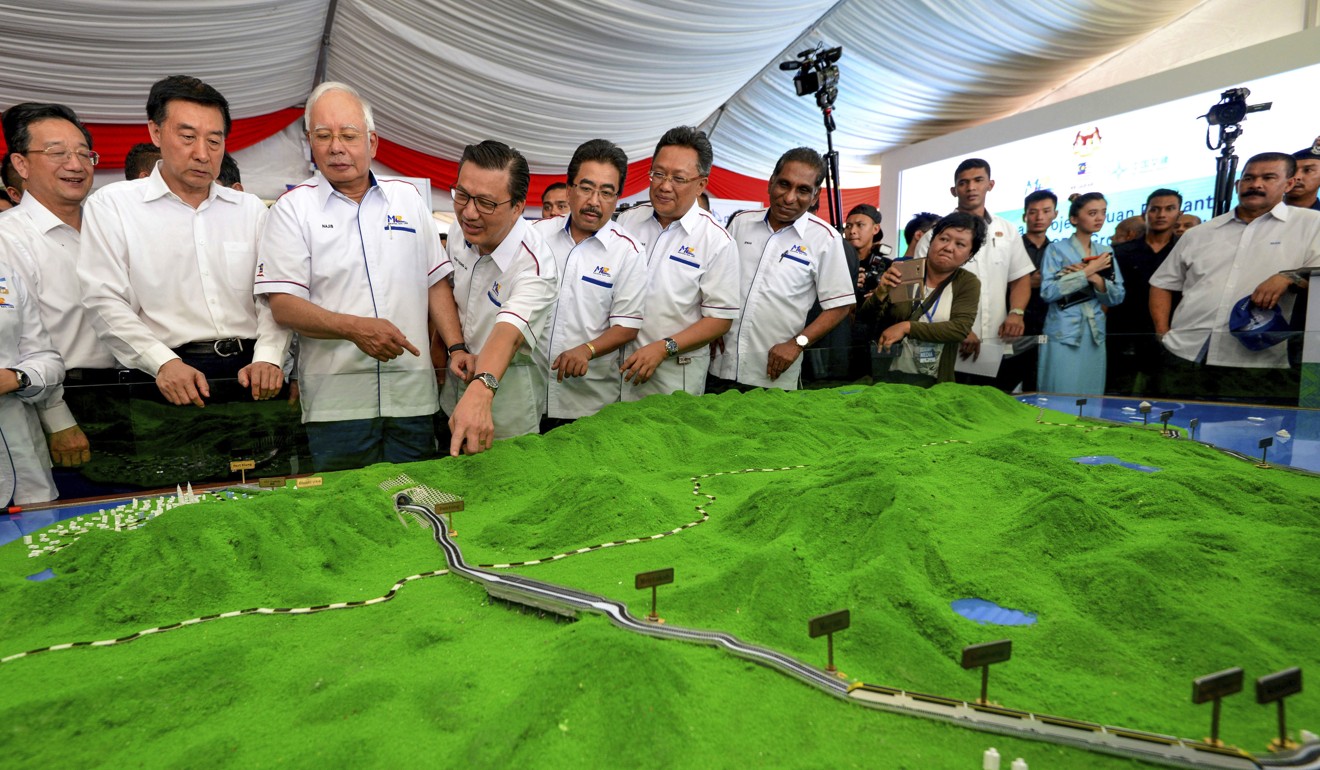 "This is why we keep saying it's on Najib, it's on Najib, it's on Najib, and not China … we don't want to embarrass you but you must protect our interests as well."
Despite the delicate public relations exercise, three sources – all in contract negotiations involving the East Coast Rail Link, the gas pipelines and the Singapore-Kuala Lumpur high-speed rail – said they were satisfied with the progress made since the May 9 election.
One source said there had recently been talks with one Chinese company – unnamed – to undertake the East Coast Rail Link project on a "build, operate, transfer" (BOT) model for just US$2.4 billion, or 12 per cent of the original cost.
"We told them: you want it, you can do it. We don't think it's viable. If the line was viable the British would have built it. They were here for so long. They didn't build this line," the source said, referring to Malaysia's former colonial rulers.
The rail link and pipeline project were both awarded without tender to the Chinese companies in November 2016 after direct negotiations between Beijing and Najib's government.
Najib, now in opposition, in recent weeks has challenged Mahathir to make public the contracts, claiming that the terms were not unfavourable to Malaysia, as claimed by Mahathir.
In a Facebook post last week, he said the terms offered by the Export-Import Bank of China – the main financier of the rail project – was highly competitive, with an interest rate of 3.25 per cent that was protected from exchange rate fluctuations and with a seven-year deferment on payments.
The former prime minister has asked Mahathir to call a royal commission of enquiry to ascertain the facts about the projects.
Mahathir's Pakatan Harapan bloc believes Najib endorsed these Chinese-backed projects despite their inflated price tags because of his enthusiasm to bring the country closer to Beijing.
Reviewing the projects was one of 10 things the bloc promised to do within the first 100 days of its administration.