Alternate power centre, me?
In an interview with This Week in Asia, Daim Zainuddin, the influential adviser to Malaysian Prime Minister Mahathir Mohamad, poured scorn on growing talk that he is emerging as an unelected political force trying to stop Anwar Ibrahim from succeeding as the country's next leader.
The current opposition – from the Barisan Nasional coalition defeated in the May 9 election – say Daim and the Council of Eminent Persons he heads wield too much power. They say that since the polls the 81-year-old has at times appeared to outrank Mahathir's cabinet ministers.
The council in late August submitted a detailed report to the prime minister on a slew of issues he had asked it to look into, from judicial reform to the 1MDB financial scandal.
With the council's initial tasks completed, Mahathir has said he wants Daim to continue in an advisory role.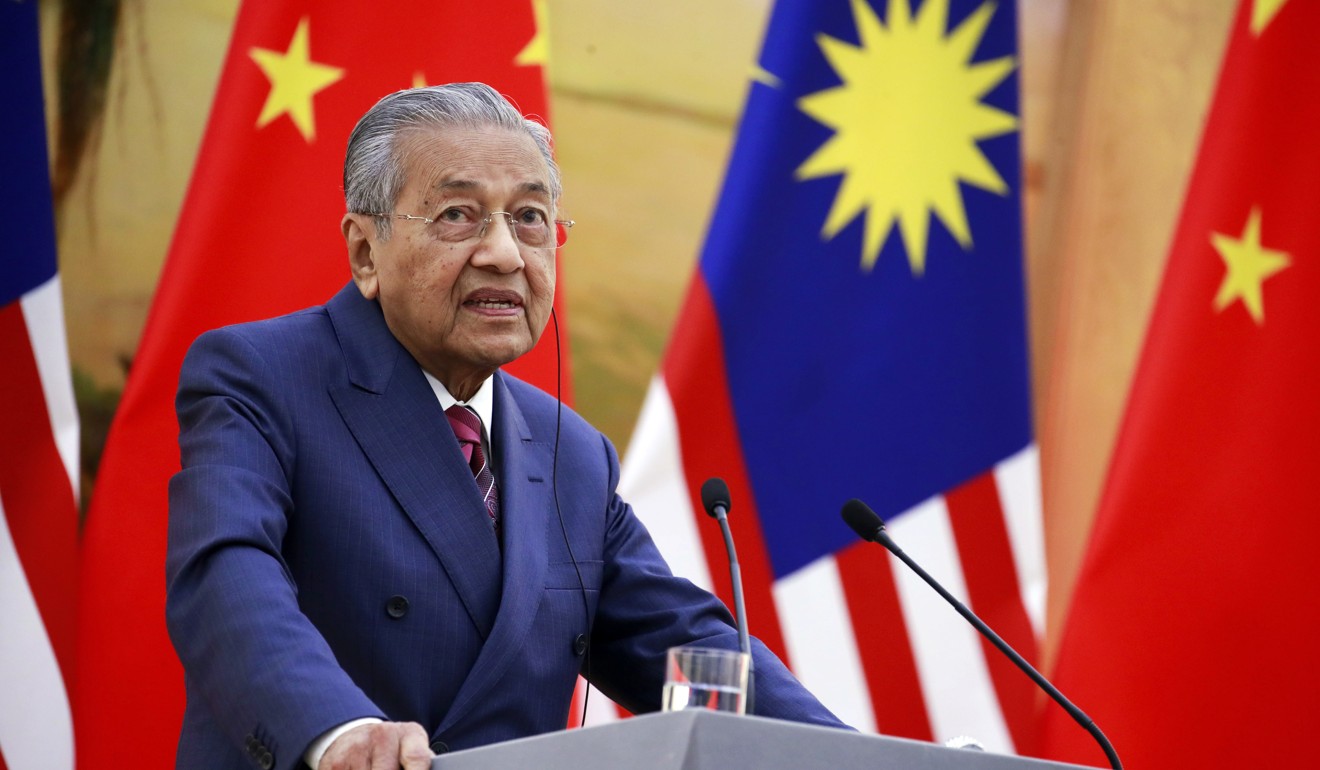 "Daim has access to a lot of information somehow and I think it's useful for him to continue his job … besides I haven't paid him one single cent," the prime minister said when asked recently about the future role of his long-time confidante. "He's working 24 hours a day."
In the interview, Daim said he could not comprehend how critics could charge that he was building a political power base outside Mahathir's cabinet when the leader had not given him any executive powers in the first place.
I don't know where they get the idea that I don't want [Anwar]. Who am I?
"He [Mahathir] wanted to know about what went on after he retired in 2003, to do planning for the future … so we were tasked to do the research, gather the facts," the two-time finance minister said.
"We act solely as an advisory body … the government makes decisions, not the council," he said.
Daim said his role was not unlike the one he played in the late 1990s when Mahathir, then in the middle of his first, 22-year, stint as prime minister, tapped his expertise to weather the Asian Financial Crisis.
Daim at that time was made head of a special task force and later was appointed finance minister – his second stint after initially occupying the role from 1984 to 1991 – after Mahathir sacked the reformist politician Anwar Ibrahim as his finance minister.
Anwar has made peace with Mahathir over the episode even though he believes the sodomy and corruption charges that led to his sacking and subsequent jailing were orchestrated by his former boss.
Anwar will succeed Mahathir as prime minister as part of a pre-election agreement among the four-party Pakatan Harapan bloc now in power.
As with Mahathir, Anwar says he is happy to work with Daim even though they were once adversaries.
In jail for a second time in 2016 – also for sodomy charges he says were trumped up – Anwar wrote a letter labelling Daim and Mahathir "the architects and aggressive exponents of crony capitalism".
Daim told This Week in Asia he had a healthy working relationship with Anwar and flat-out denied rumours circulating online that he was trying to stop the younger leader from taking over from Mahathir.
He said he met Anwar six times while he was in prison, and had also met him after his release.
"Succession was smooth from Barisan Nasional to [Pakatan Harapan] … so why not within the same party? Why should I stop it? What powers have I got?," he said, slightly agitated discussing the rumours.
He said: "I don't know where they get the idea that I don't want [Anwar]. Who am I? I am more than 80 years old … I don't have any party. You are telling me the whole cabinet is going to listen? … I don't know how people even entertain this kind of thing." ■