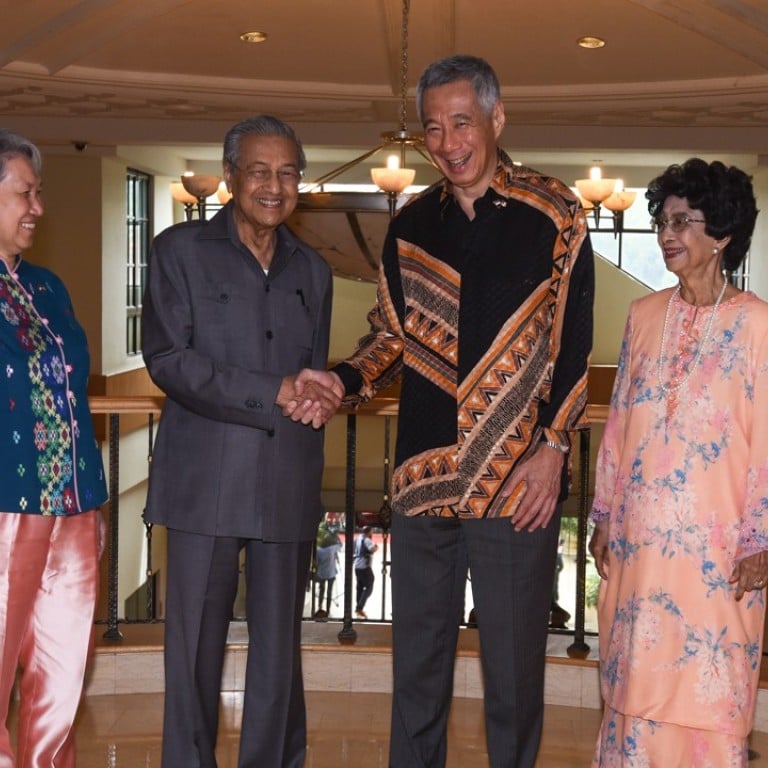 Water war brews as Malaysia's Mahathir wants Singapore to cough up more
Leaders of the neighbouring nations seem to want to keep up friendly ties – a far cry from the hawkish days of Mahathir's first stint in power – but there's the little issue of this bill
A
ll is well
with our friendship with Malaysia, Singapore's establishment cooed this week as they hosted a top lieutenant of
Mahathir Mohamad
, the second-time prime minister of their closest neighbour, who made the Lion City his chief whipping boy during his first stint in power.
After all, there was good reason for Singaporean Prime Minister Lee Hsien Loong to believe his 93-year-old counterpart would not return to the hawkish approach towards the city state that marked the "Mahathir 1.0" era from 1981 to 2003. 
In a closed-door speech delivered at the Pyramid Club – the invite-only establishment comprising members from Singapore's political elite – Malaysian economic affairs minister Azmin Ali strongly reiterated that his boss wanted to strengthen ties of kinship with the city state.
Bilateral ties had grown during the nine-year tenure of Mahathir's predecessor Najib Razak.
Later, on social media, Azmin wrote that he told Lee "Dr Mahathir placed great importance on enhancing bilateral ties with Singapore". 
The minister's visit also saw both sides inch closer towards a surprise agreement on deferring for two years a high-speed rail link between Kuala Lumpur and Singapore, instead of it being cancelled, as Mahathir declared soon after his May 9 election victory.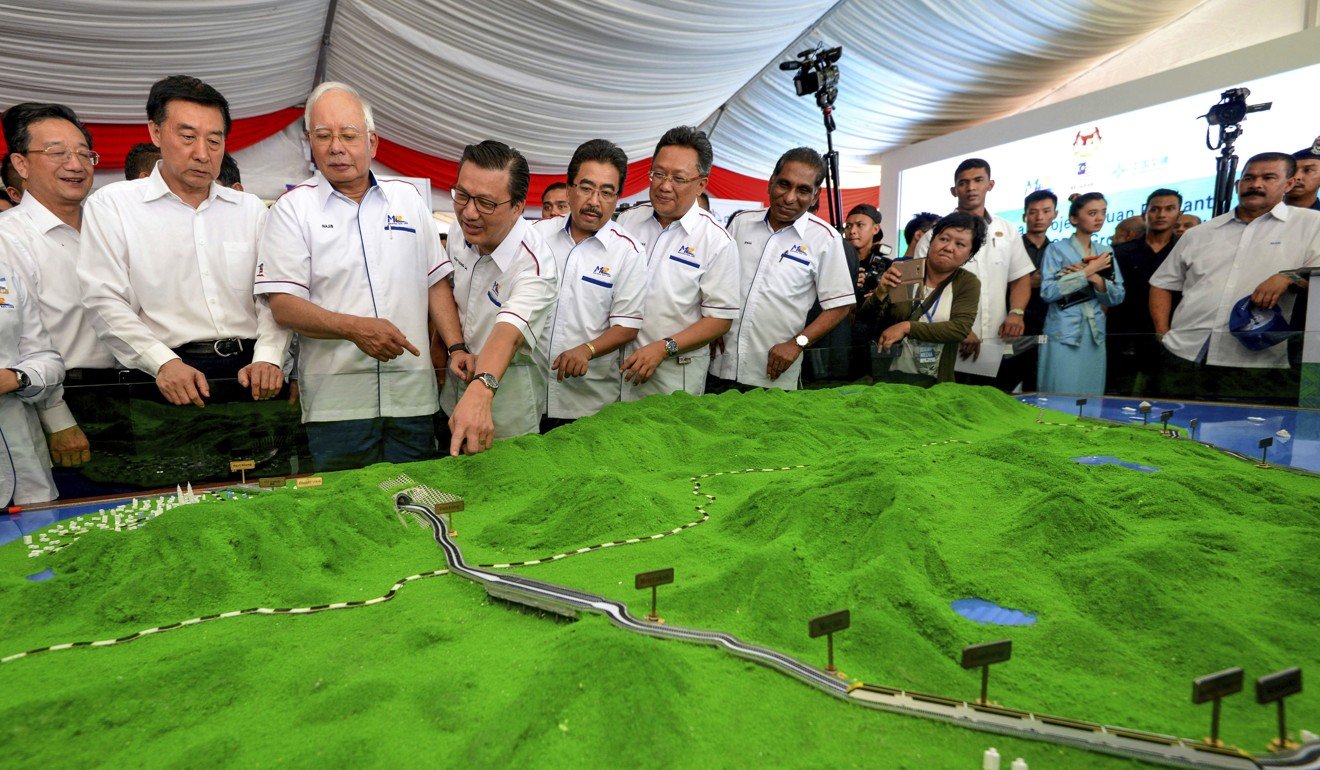 Pundits had predicted that any unilateral Malaysian move to cancel the high-speed rail would trigger a fresh impasse between the neighbours, with
Singapore
already having sunk hundreds of millions of dollars into the project. 
The cross-border rail link was one of several controversial and pricey Najib-era infrastructure projects that Mahathir promised to review during his campaign. 
But with the rail issue now close to settlement, are ties between the two countries – which separated acrimoniously in 1965 – now likely to be plain sailing? 
Not entirely, according to Daim Zainuddin, the influential head of Mahathir's Council of Eminent Persons and a former finance minister, who continues to be viewed as the prime minister's closest adviser. 
Speaking to This Week in Asia, Daim suggested while an agreement on the high-speed rail project's deferment was virtually complete, Mahathir was now training his guns on a prickly historical issue the Singaporeans had hoped would not be raised again – the price the city state pays its northern neighbour for fresh water under a 1962 agreement.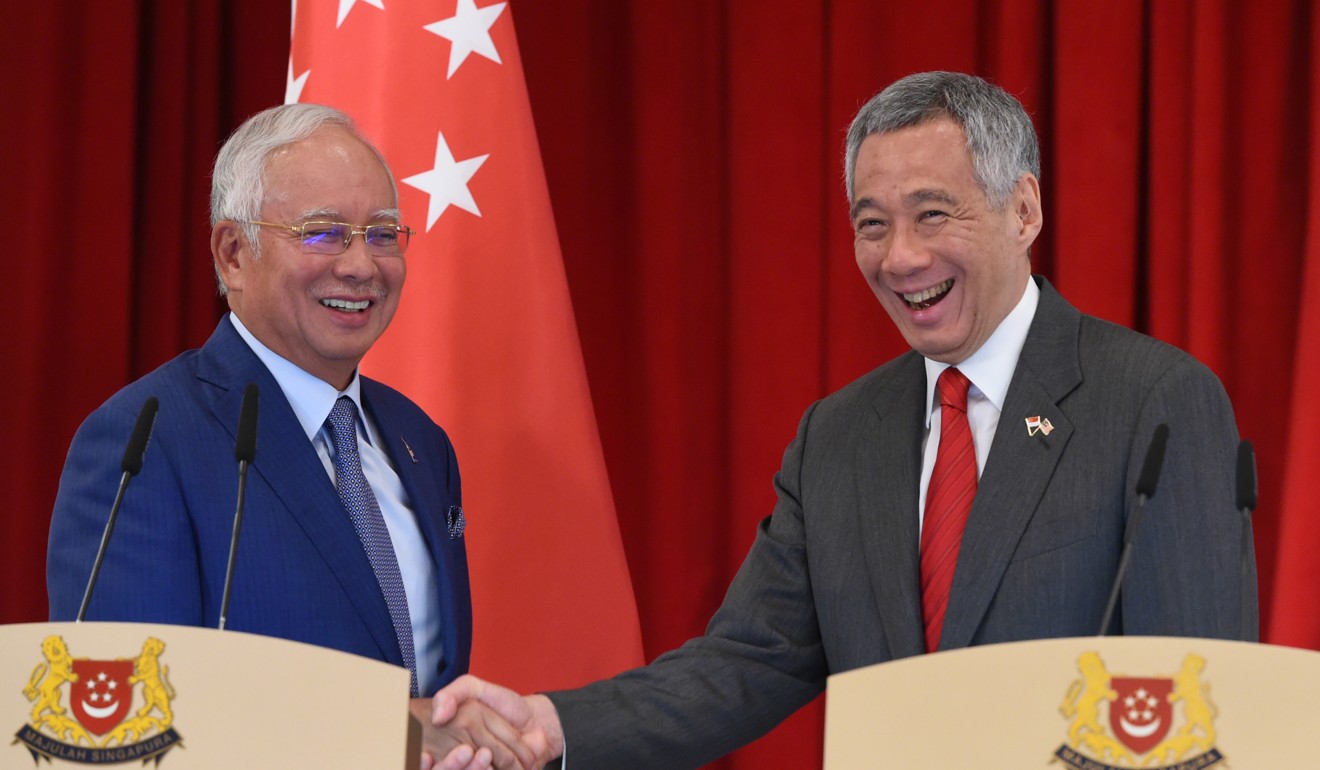 The agreement stipulates that the Lion City can draw up to 250 million gallons of water from the Johor River in Malaysia – close to 60 per cent of its needs – at a cost of 3 sen per 1,000 gallons. Malaysia in turn is allowed to buy back treated water at a subsidised rate. 
Daim reiterated comments by Mahathir that a price review was necessary, as the newly installed government searches for ways to raise revenue to deal with the large national debt left by the scandal-tainted Najib administration. 
In an interview with Channel News Asia in June, Mahathir said the 3-sen price was "manifestly ridiculous". "That was OK back in the 1990s or 1930s. But now what can you buy with 3 sen? Nothing," he said. 
In a separate interview, the prime minister said though the Singapore water deal was something his government "need[ed] to settle", he would do so by sitting down with Singapore "like civilised people". 
That was a far cry from the rhetoric peddled at the height of talks on the same issue in the early 2000s, when some officials in Mahathir's then-administration suggested war as one way to resolve differences with Singapore.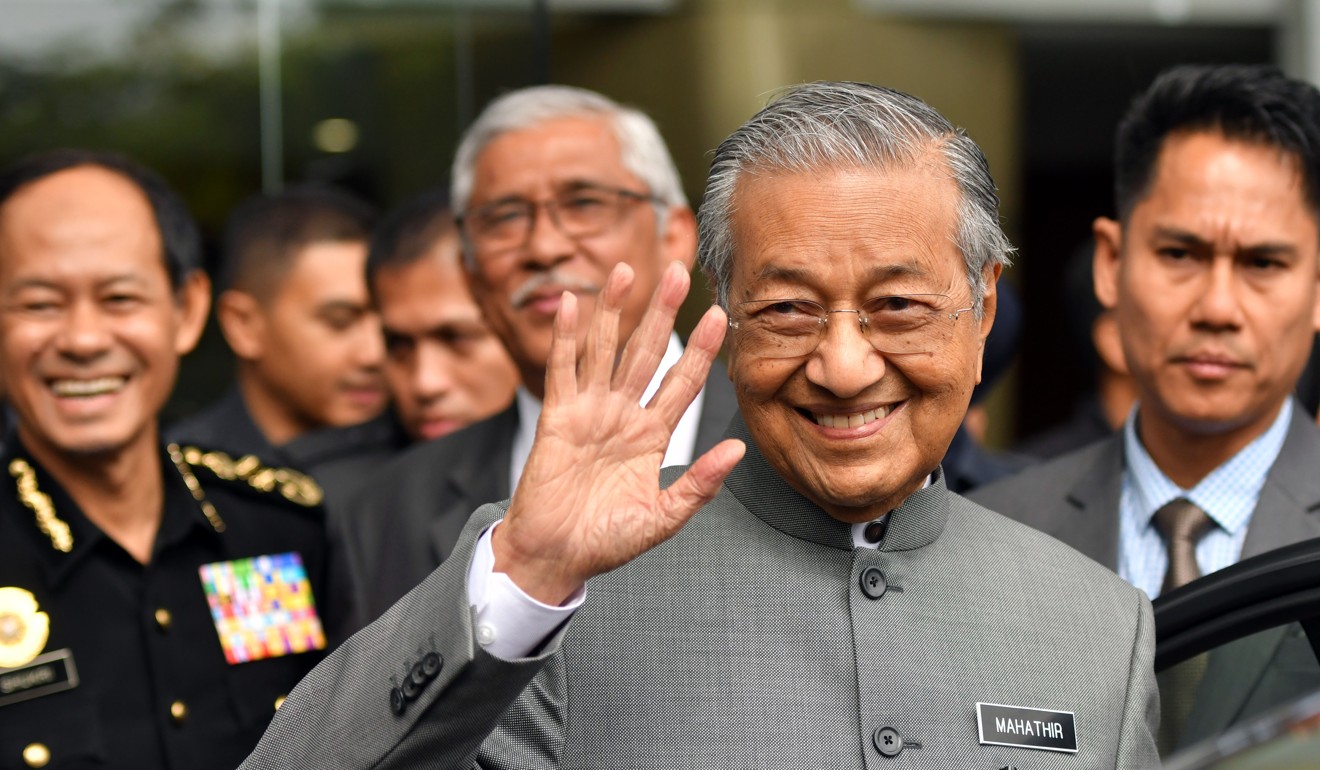 Those talks broke down and the issue was put on the back burner as Mahathir's immediate successor Abdullah Badawi, and later Najib, took a less adversarial stance towards Singapore. 
Tensions over the issue also eased because Singapore developed alternative sources of fresh water, including desalination and recycling sewage water. 
Still, the Malaysian prime minister's latest position has seen the Singaporean foreign ministry issue statements emphasising its position that the water agreement of 1962 was "sacrosanct", and that Malaysia lost its contractual right to review prices in 1987, at the 25-year mark of the contract. 
Singapore's position is that both parties must stick to the agreement unless they mutually agree to amend it – Singapore for now sees no need for an amendment – and that a unilateral Malaysian move to change the price of water would call into question Singapore's sovereignty. 
This is because the water agreement is guaranteed by the "separation agreement" between the two countries that authorised the city state's secession from Malaysia on August 9, 1965. 
That agreement was tendered at the United Nations.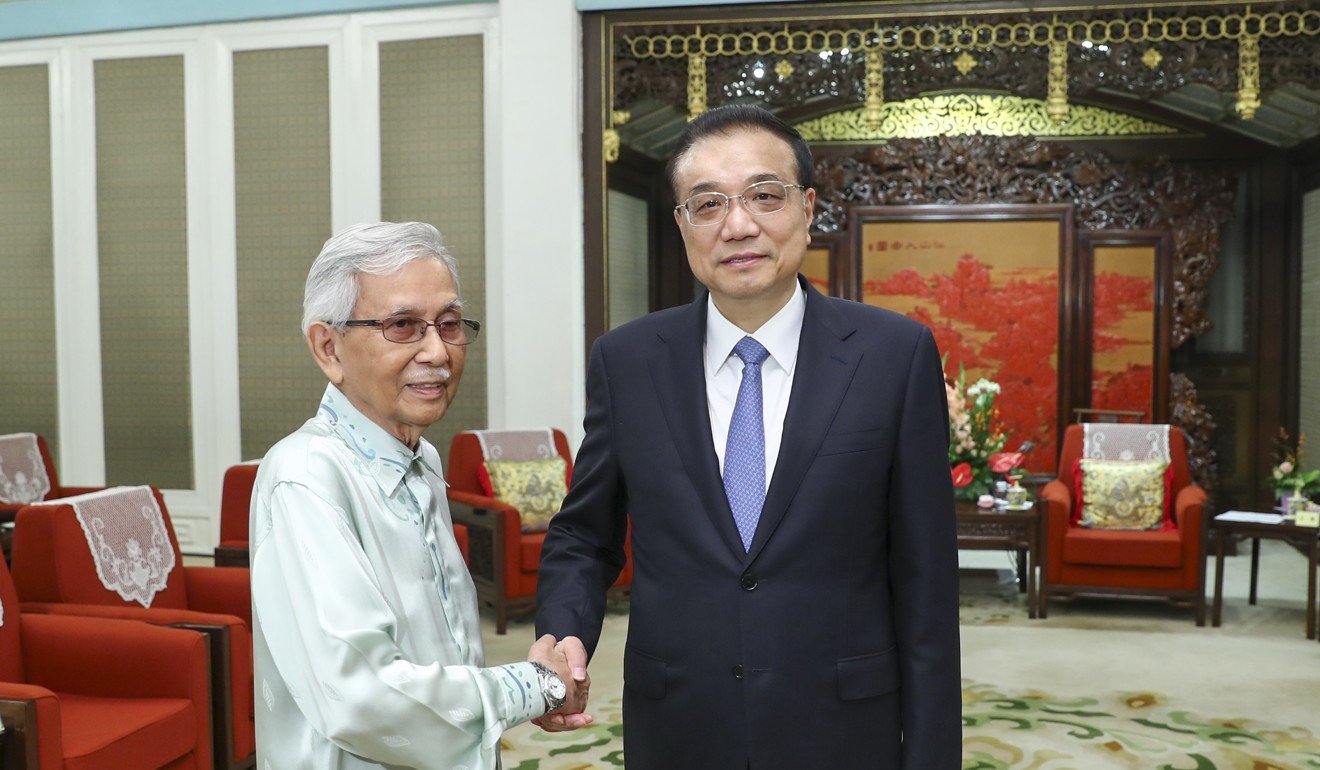 "We fully respect the sanctity of agreements," Daim told This Week in Asia in his Kuala Lumpur office. 
"But that does not mean that the two countries cannot renegotiate the agreement in the interests of the long-term relationship," he said. 
He repeated Mahathir's mantra from the 1990s and 2000s, when he was attempting to review the price of water, that Singapore was being too "legalistic" by insisting Malaysia had lost the right to do so in 1987. 
"Agreements that are sustained on legalistic grounds alone, without due consideration to the interests and feelings of both countries, will only invite resentment that will affect the broader relationship," Daim said. 
He conceded, however, that Malaysia had "slept over [renegotiating]" in 1987, but still "reiterates and reserves the right to review the price of water as provided for in the 1962 Agreement". 
The businessman – he returned to the corporate world after stepping down from his second stint as finance minister in 2001 – suggested possible talks about the issue would be easier if Singapore's late founding premier
Lee Kuan Yew
was still around. 
Lee, the current prime minister's father, wrote about Daim in glowing terms in his memoirs, describing him as a "shrewd deal-maker who honoured his agreements". 
The two men dealt with each other extensively in the 1990s, after Mahathir delegated Daim to handle negotiations over a plethora of issues with Singapore, including the price of water. 
Daim declined to elaborate on his impressions of Singapore's contemporary leaders, but said he remembered the senior Lee fondly. "I miss him. He understood the bigger picture and had the courage to discuss openly the differences, and where necessary, took bold steps to resolve them," he said. 
Still, Daim suggested Mahathir's government for now was likely to give priority to other issues such as weeding out corruption and investigating the
1MDB financial scandal
. 
The Pakatan Harapan bloc that Mahathir leads swept to power on a platform promising to rid the country of the Najib-led "kleptocracy", which they claimed was bringing the country to the brink of bankruptcy. 
Najib, now in opposition and facing criminal charges over his links to the scandal, denies any wrongdoing. 
Daim said for now the government was "sending signals" to Singapore about the water price review. Otherwise, the new administration had no problems working with Lee's government, he said. 
This is despite the Singaporean leader's close rapport with Najib. 
"Sure, we got to live. They knew Najib was facing problems … everybody knew, any government. The whole world knew that we were a kleptocracy," Daim said. "But people of course said let's deal with this kind of character, must be easy. That's why everybody supported, hoping that Najib will continue. That's life."
One political observer said Daim's comments to This Week in Asia suggested the former Malaysian finance chief was attempting to "engage the average person in both countries … appealing to the sense of fair play and pointing out that prices agreed in the 1960s are clearly outdated". 
Eugene Tan, a law professor at the Singapore Management University, said: "It boils down to how each country views the legal agreements. Malaysia's unhappiness is that legal agreements should not be the means to the end of good ties and not an end to itself." 
Singapore on the other hand is concerned about the finality and legality of agreements it has signed with Malaysia, fearing renegotiating the water agreement may pave the way for more treaties to be renegotiated. 
"Given the diametrically opposite positions on the raison d'être of legal agreements, we will see the impasse continue," Tan said. ■