When Scott Morrison unveiled his first cabinet after becoming the 30th prime minister of Australia late last month, Chinese media honed in on one appointment in particular: Marise Payne as minister for foreign affairs.
As defence minister under former prime minister Malcolm Turnbull, whose introduction of anti-foreign interference laws strained China-Australia relations, Payne raised Beijing's ire by criticising its military build-up in the South China Sea.
In the Global Times, Zhou Fangyin, an international relations expert at Guangdong University of Foreign Studies, suggested Payne's move to foreign affairs was a harbinger of Canberra adopting a more hawkish stance towards Beijing.
But many Australian observers doubt the appointment of Payne, a career politician and senator of over two decades, signals any major turn in Australian foreign policy.
"As an individual, I don't have any sense of her having particular views on China or indeed foreign policy," Richard McGregor, a senior fellow at the Lowy Institute, told This Week in Asia. "I think as defence minister she was sort of parroting the defence department and as foreign minister I imagine she'll also be very much mindful of what advice she gets from the foreign ministry as to what she says."
"She is a moderate in all forms really," McGregor added, noting Payne's reputation as a relatively liberal member of the mostly conservative Liberal Party. "So that is why I'm not persuaded that she is particularly hawkish, as opposed to her colleagues."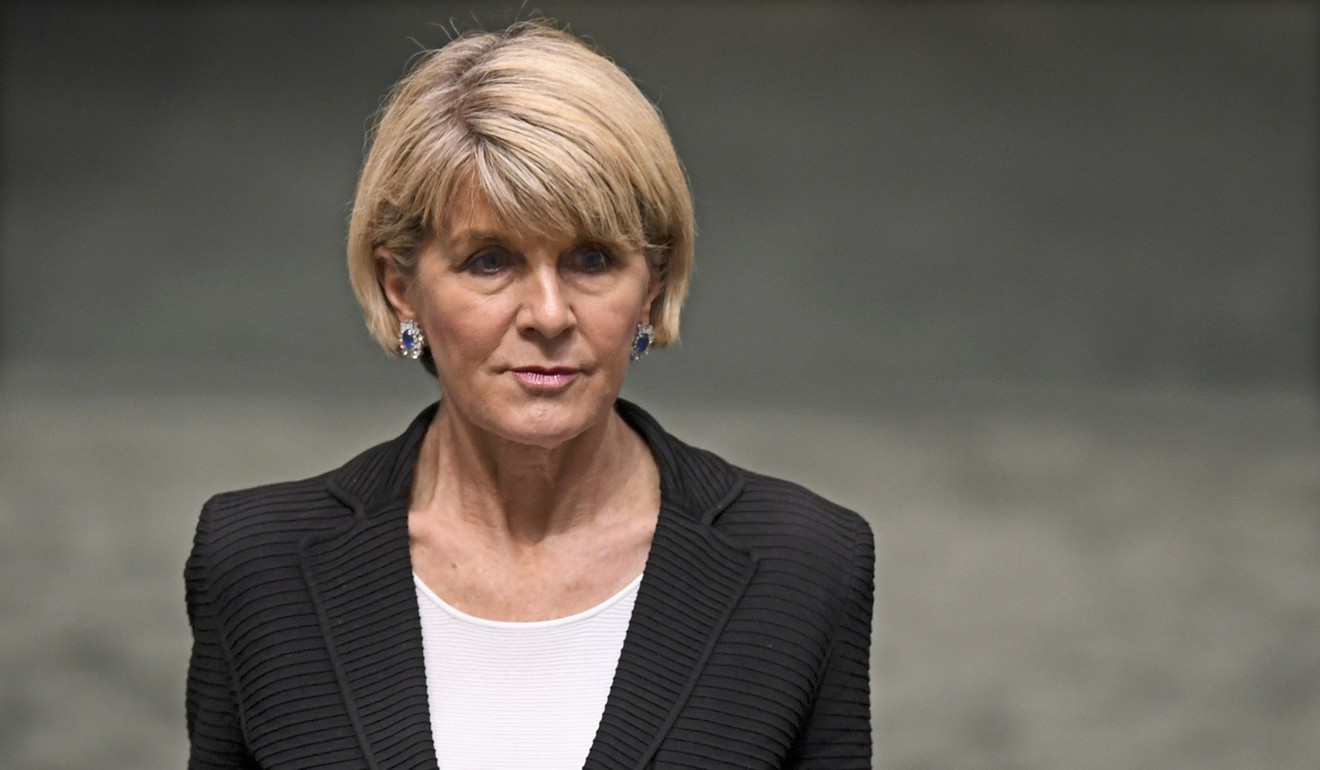 Payne's predecessor Julie Bishop, who resigned after a leadership challenge toppled Turnbull last month, often challenged China's claim of ownership of the South China Sea by asserting Australia's freedom of navigation rights. Canberra has conducted freedom of navigation patrols through the disputed waters for years, while not going as far as the US, its security ally, which sails vessels within 12 nautical miles of man-made features claimed by Beijing. Earlier this year, Bishop said Australia believed in freedom of navigation but would not "unilaterally provoke an increase in tensions" by following Washington's lead on China, the country's biggest trading partner.
Although Payne echoed Bishop and other cabinet colleagues on issues like the South China Sea while in the defence portfolio, she arguably went further in her rhetoric chiding Beijing. In January, Bishop was forced to clarify that Australia did not see China as a threat after Payne said Australia shared "similar concerns" to those contained in the latest US defence strategy, which names China and Russia as adversaries.
In an apparent climbdown, Payne subsequently said Australia did not view China as a threat.
In June, Payne used a speech at the Shangri-La dialogue in Singapore to issue a thinly-veiled warning against attempts by Beijing to unilaterally rewrite the "rules-based order" or intimidate countries who challenged its policy stances.
"Nations must also have the right to be free from coercion or criticism when they lawfully and reasonably communicate objections about the behaviour of other nations," she said, without naming China directly. "This extends to the reasonable expectation that rules, not the exercise of power, govern our actions."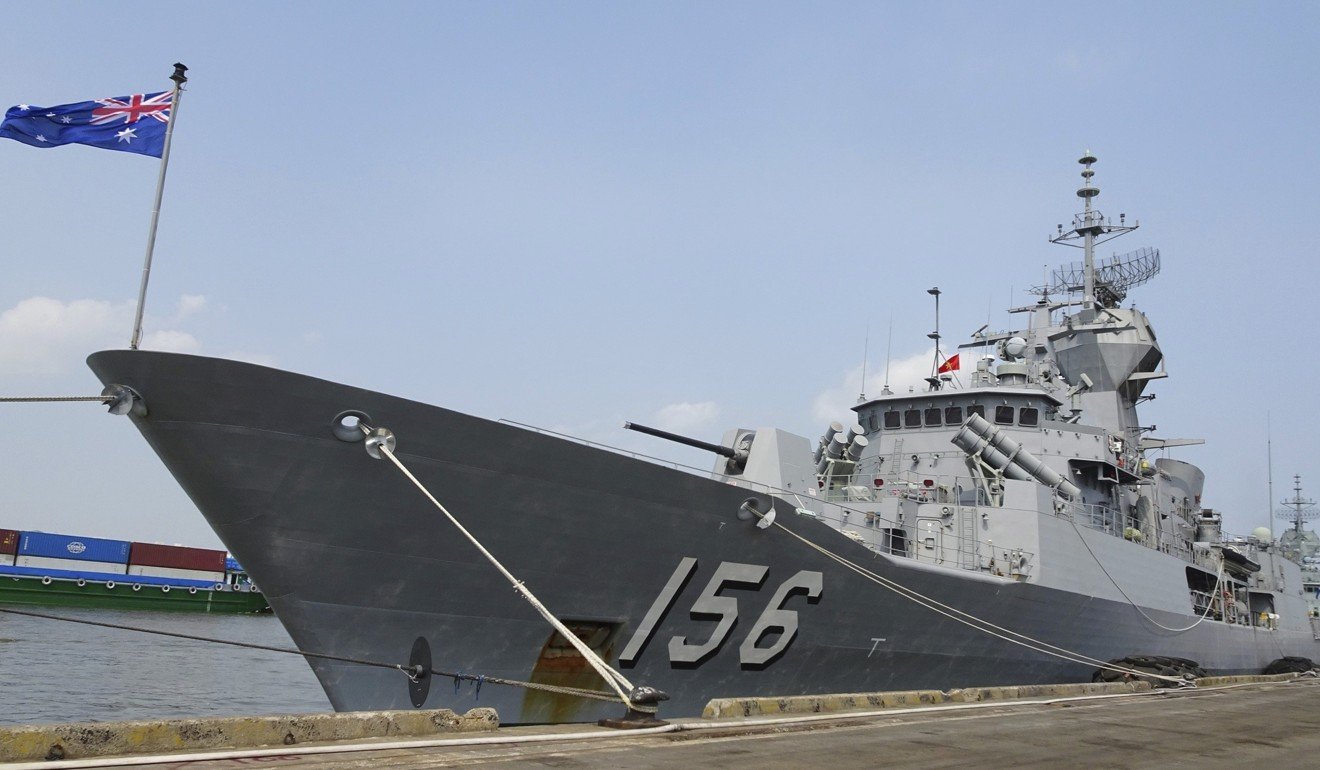 Since coming into foreign affairs, Payne, a senator for New South Wales, has made only sparse reference to China. In one of her first interviews, Payne defended a decision, announced by Morrison the day before becoming prime minister, to bar Chinese firms Huawei and ZTE from Australia's 5G network on national security grounds.
Ahead of the 49th Pacific Islands Forum taking place from September 1 to September 9, Payne trumpeted Australia's role as the biggest donor to Pacific island nations, obliquely touching on unease in Canberra over Beijing's increasing investment in the region.
The Department of Foreign Affairs and Trade told This Week in Asia the new government was "committed to a strong and constructive relationship with China". "We look forward to working with China and other regional partners to pursue common interests and address shared challenges," a spokesperson said.
"Australia's long-standing position on the South China Sea remains consistent and clear. Australia does not take sides on competing territorial claims but we have a strong interest in the stability of this crucial international waterway and the norms and laws that govern it."
Richard Rigby, a former diplomat and the director of the China Institute at Australian National University, said Payne's previous relatively hawkish rhetoric probably reflected thinking within her department rather than ideology or conviction.
"She didn't make much of a splash as minister of defence and I imagine that most of what she did was based on briefings that she got from the defence department," Rigby said.
"And I expect, or at least I would hope, that as minister for foreign affairs she'll now pay close attention to the advice she'll be getting from DFAT [the department of foreign affairs] because I think by and large it's pretty good advice, particularly on this tricky subject of how we work our relationship with China."
Merriden Varrall, a non-resident fellow at the Lowy Institute, said core policy on China would probably remain consistent, with the new cabinet likely to continue a thaw in relations begun shortly before Turnbull's departure.
"I would assume that the Liberal Party and government have learned from the last six months to a year that that kind of aggression doesn't necessarily achieve any effective shifts in Chinese behaviour," she said. "There is also of course the possibility that, in the lead-up to the elections early next year, they might publicly put on this rhetoric of being tough on China. That is a possibility, but that may not necessarily translate into anything beyond political rhetoric for domestic consumption." ■