The Malaysian opposition was left in chaos on Wednesday, when the arrest of disgraced former prime minister Najib Razak on charges related to the troubled state investment fund 1MDB capped a tumultuous two days that saw two of his top lieutenants quit in protest against his party's courting of hardline Islamists.
Analysts warned a disintegration of the United Malays National Organisation (Umno) could now tilt the country towards single-coalition rule, thanks to the incumbent Pakatan Harapan's largely positive ratings and the lack of a viable opposition.
Umno is the largest party of the Barisan Nasional coalition that had ruled Malaysia for six decades until Mahathir Mohamad's shock election win in May.
The resignations – which came before Najib's arrest on Wednesday afternoon on charges relating to an alleged deposit into his personal bank account of 2.6 billion ringgit (US$628 million) of 1MDB funds – signal desperation in opposition parties Umno and PAS (the Pan-Malaysian Islamic Party), who are scrambling to win back Malay votes. PAS, which has a conservative stranglehold in the states of Kelantan and Terengganu, had previously promised to introduce an Islamic government if it had come into power during the election.
On Tuesday evening, Umno stalwart Mustapa Mohamed announced his resignation from the party after 40 years. The former cabinet minister said the party had made no effort to rejuvenate itself since its election loss.
Now, we have lost a leading light of our party. A brilliant and good man. This is on you, Mr President
He said Umno needed to become "inclusive, moderate and a party that takes the middle path", criticising it for depending solely on the support of the Malay and Bumiputra (indigenous) electorate and warning that most of Malaysia's "multiracial and multi-religious" society would not trust it.
Mustapa's resignation came just days after Umno leaders made an appearance at the PAS general assembly. PAS has long had a fierce rivalry with Umno, but facing a loss of support, both parties have expressed interest in cooperating for future elections.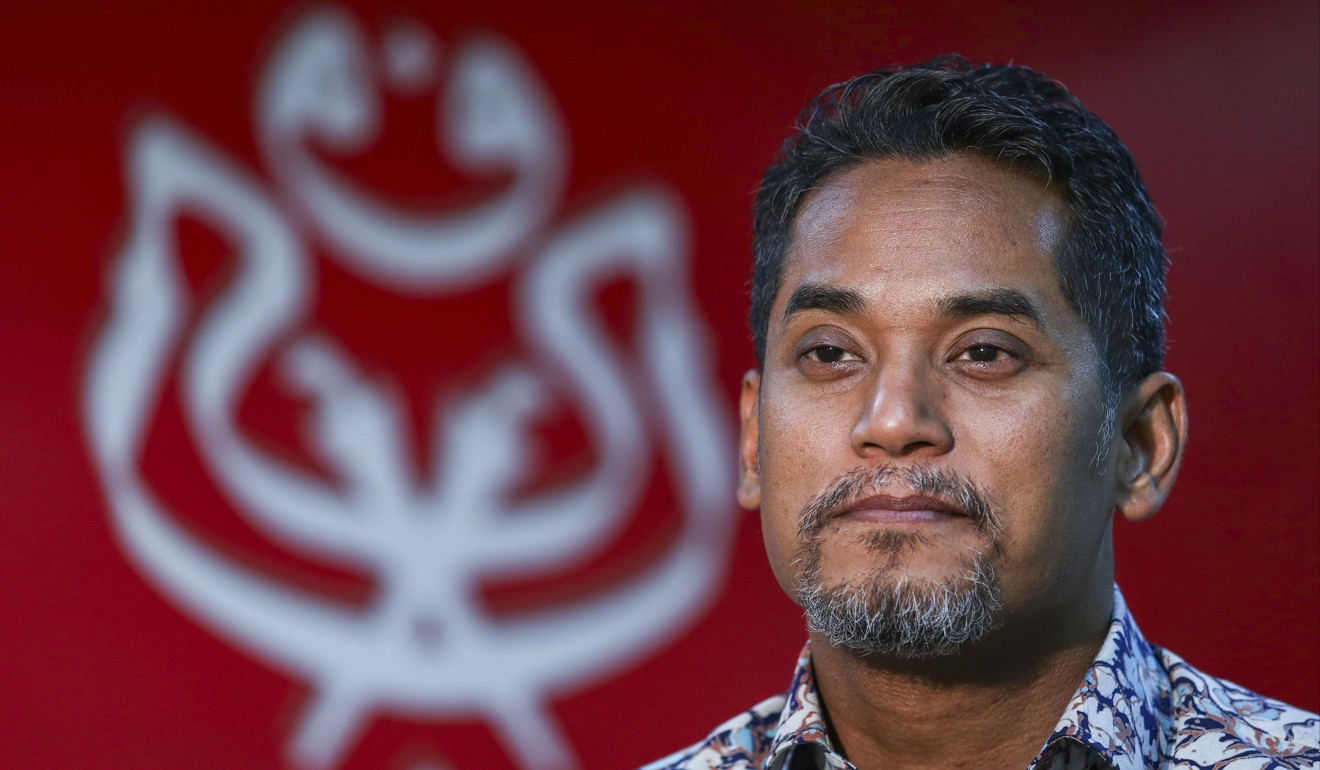 Soon after Mustapa's announcement, former cabinet minister Khairy Jamaluddin tweeted: "I have been vocal in cautioning my party against this alliance with PAS. And I bore the brunt of attacks from within. Now, we have lost a leading light of our party. A brilliant and good man. This is on you, Mr President."
I have been vocal in cautioning my party against this alliance with PAS. And I bore the brunt of attacks from within. Now, we have lost a leading light of our party. A brilliant and good man. This is on you, Mr Presiden.

— Khairy Jamaluddin (@Khairykj) September 18, 2018
Meanwhile, Mahathir – who himself resigned from Umno in 2008 and in 2016 – said Mustapa had quit because he had "realised" Umno was "destroyed", albeit belatedly. Mahathir denied any knowledge of party-hopping, but said if his former colleague wanted to join Pakatan Harapan he would have to prove he was "different from before".
Just a few hours later, the former minister of foreign affairs, Anifah Aman, also announced he was resigning. In a statement, Anifah said he had decided to resign because Umno and the Barisan Nasional had failed to deliver on promises made in relation to the 1963 Malaysia Agreement which pertains to the status of states Sabah and Sarawak as equal partners in the federation.
"I want the people of Sabah to receive equal treatment and full rights without any delays or excuses," he said.
Hot on the heels of the second resignation, news reports claimed that Umno MP Hishammuddin Hussein, Najib's cousin, had met Mahathir.
Since the developments, rumours of a mass exodus from the struggling party have been circulating on social media.
So far, five members of parliament have resigned from Umno and now sit as independents. The party won only 54 of 222 parliamentary seats in May.
Umno president Zahid Hamidi criticised those leaving the party, saying they were abandoning it at a particularly difficult time. His chiding included a reminder that the party had put faith in them when it fielded them as candidates in the election.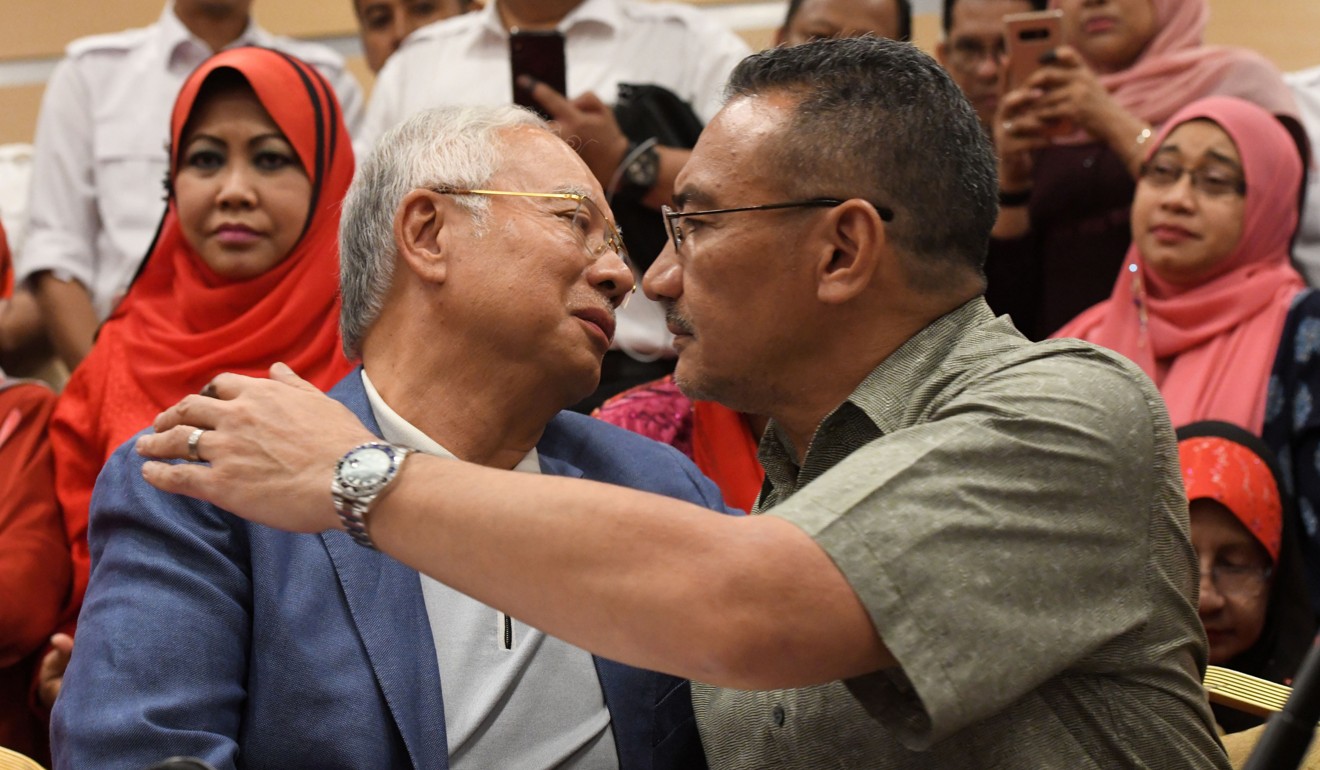 Awang Azman, an associate professor with University Malaya's Academy of Malay Studies, said the developments suggested the Umno figures may have been tempted to switch allegiances by Mahathir. He noted there was a potential power struggle between Mahathir and prime minister-in-waiting Anwar Ibrahim, the former opposition icon who was released from prison and given a royal pardon for the charge of sodomy earlier this year. Mahathir and Anwar put a 20-year feud behind them in a concerted effort to defeat Najib at the polls and had agreed as part of this deal that Mahathir would hand over power to Anwar within two years of victory.
"The administration wants to take on quality people. It might be that these people have been invited to join Mahathir's party, Bersatu [the Malaysian United Indigenous Party]. Speculation has it that Mahathir may be unsatisfied with his current cabinet and will replace those who don't perform, while at the same time showing Anwar that he is a strong leader," Awang said.
"Bear in mind that Mustapa, for instance, was mentored by Daim Zainuddin, Mahathir's right-hand man. His political career was kick-started by Daim and he is loyal to him. It's because of this that Mustapa was not appointed to the Umno central committee: because people know he is close to Daim and, by extension, Mahathir."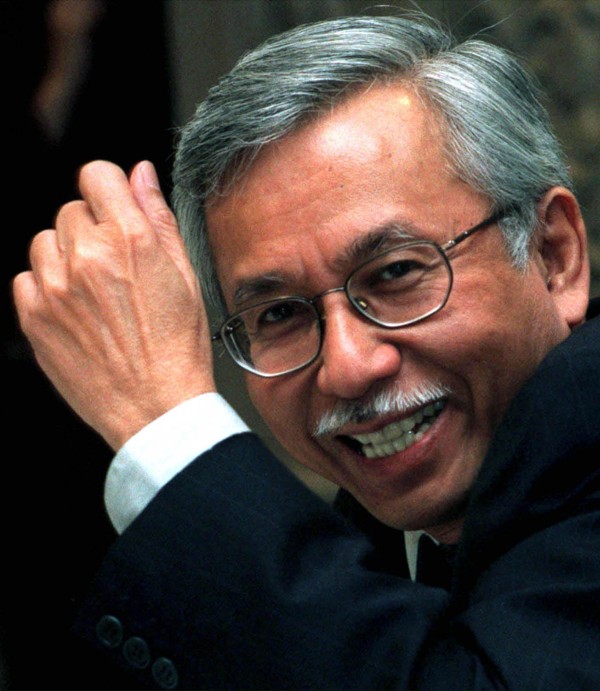 Mahathir's move to consolidate loyalists, Awang believes, is to check and balance the power of Anwar, who recently announced that he would be re-entering active politics to prepare for his transition to power in 2020.
Anwar must first contest a by-election so he can become a member of parliament, a prerequisite for holding office as prime minister in Malaysia. Meanwhile, his People's Justice Party (PKR) is racked by infighting between his vice-president, Rafizi Ramli, who is taking on incumbent Azmin Ali for the role of deputy president. The pair have been vocally critical of each other, with Rafizi questioning Azmin's loyalty and Azmin dismissing "jobless" candidates. Observers fear that these actions could lead to political instability in the newly minted Pakatan Harapan government.
Political analyst Ahmad Atory Hussain said if Pakatan Harapan could avoid infighting it could continue to rule Malaysia past the next general election, as Umno appeared in disarray.
"Umno is suffering due to their infighting and the resignation of senior members such as Mustapa and Anifah, and so it is difficult for them to maintain strength and position. Although they have more members as MPs than any other opposition party, every day these members seem to be leaving the party. The problem of resignations is also plaguing PAS," Ahmad said.
He dismissed the outward cooperation of PAS and Umno, saying although they were united at the leadership level, grass roots members did not agree with the united front.
"These parties have been at odds for decades. The grass roots members from both sides have their own vendettas. Umno and PAS leaders should not assume their members will blindly obey and agree with their directions."
Political analyst Wong Chin Huat of state-funded think-tank Penang Institute said Umno's courtship with PAS could potentially tear Umno apart, splitting its leadership and base between Pakatan Harapan and PAS.
"This may make PAS the largest opposition over time to compete against Pakatan Harapan on the basis of Malay rights and Islam," he said. "This will lead to either Pakatan Harapan becoming the new dominant coalition because the PAS-UMNO merger is too extreme and unelectable; or a two-party system where the ethnic Malay majority is split between two parties and the ethnic minorities can only solidly rally behind one of the parties."
Neither, he notes, would be good for democracy in Malaysia.