Over the past six months, the world has witnessed Kim Jong-un's remarkable transformation from despotic "rocket man" to rational and even altruistic leader – particularly amid this week's talks of peace and denuclearisation. But many of those who once lived under the rule of the North Korean supreme leader are unmoved by the rosy images painted over the past three inter-Korean Summits.
Ji Hyuna, a North Korean refugee who defected to South Korea just over a year ago, watched in disdain and disbelief as the now-iconic image of Kim holding hands with South Korean President Moon Jae-in over the 38th parallel was broadcast on televisions and smartphones over Seoul in April. Months later, she remains pessimistic about the recent talks that took place between the two leaders in Pyongyang.
The September Declaration signed by both leaders on Wednesday addressed denuclearisation, demilitarisation, as well as economic and cultural collaborations. Speaking to a North Korean audience of 150,000 spectators hours after the signing, South Korean President Moon Jae-in said: "We affirmed our pledge to turn our beautiful territory from Baekdusan Mountain to Hallasan Mountain into a land of permanent peace, free from nuclear weapons and nuclear threats, and to bequeath it to our future generations."
Ji, however, says such words are meaningless to her and those they stand to affect the most. "Besides the North Korean government, who are these agreements for?" she said. "Talks of peace [and disarmament] – they're nice words, but they carry no meaning for regular people in the North."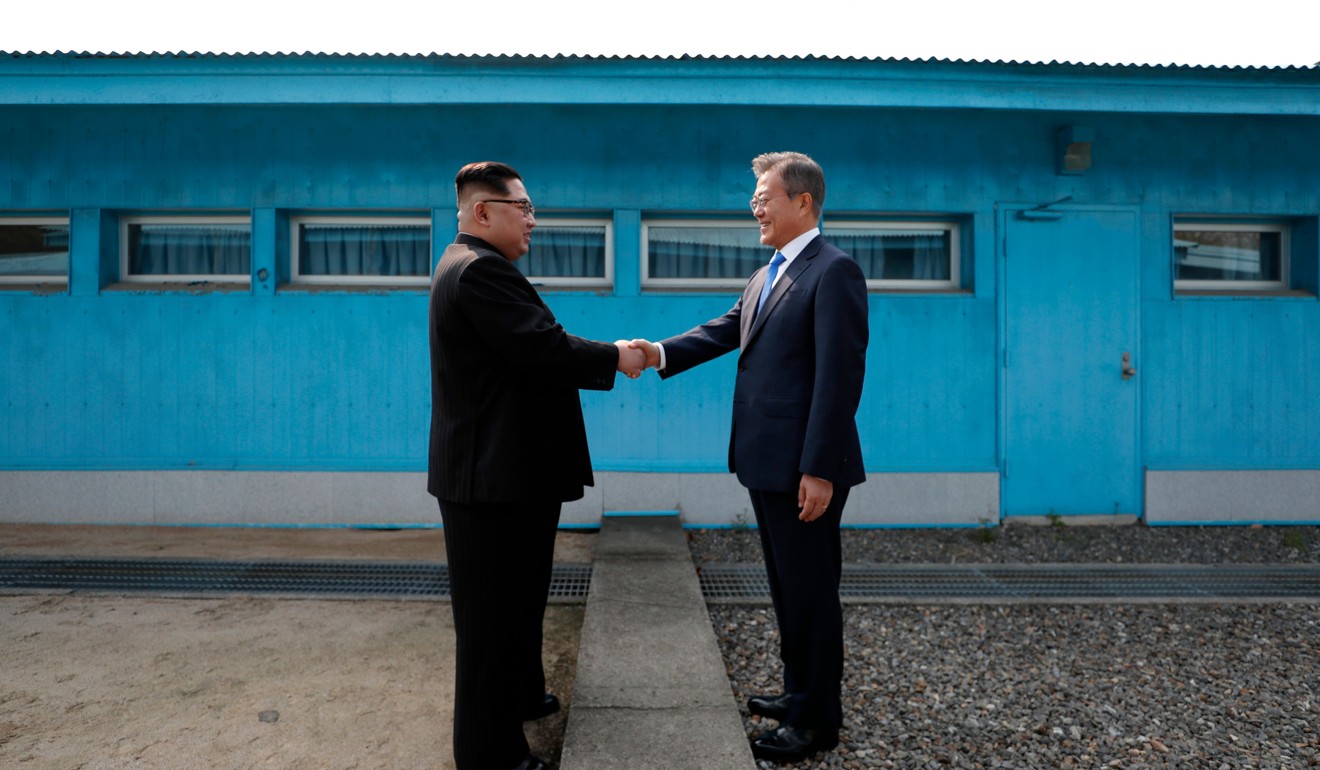 Ji, who grew up in a rural village in the North, said she was subjected to abuses by the regime, including a forced abortion, before she fled the country. She cites the lack of food, freedom and human rights as her main reasons for escaping the dictatorship.
Sanctions should be maintained against the North, Ji said. "The Kim regime will collapse from the inside, and only then should we unify the two Koreas. We should think about who this 'peace' they speak about will be for, because it's certainly not for North Korean citizens."
She explained that in North Korea, the jangmadang, or black markets, are the only way regular citizens can survive right now.
"If economic cooperation [takes place] and the North Korean government receives enough investment from South Korea, these markets will be shut down. It will not be good for the citizens living under Kim."
Jang Ji-hyang, a senior fellow at the Asan Institute for Policy Studies, a South Korean think tank, said such investment "might improve up to a certain level the living situations of North Korean citizens, [but only those who] support Kim".
Many North Korean refugees are not enthusiastic about reunification under the current regime as they know the reality of Kim's rule, she said. "Kim Jong-un is a dictator who committed human rights-violating crimes against his own people."
Agreements such as the September Declaration were simply another step towards consolidating Kim's power and legitimacy, on top of providing him with immunity for his human rights violations – while economic cooperation will only benefit those who support his regime, Jang said.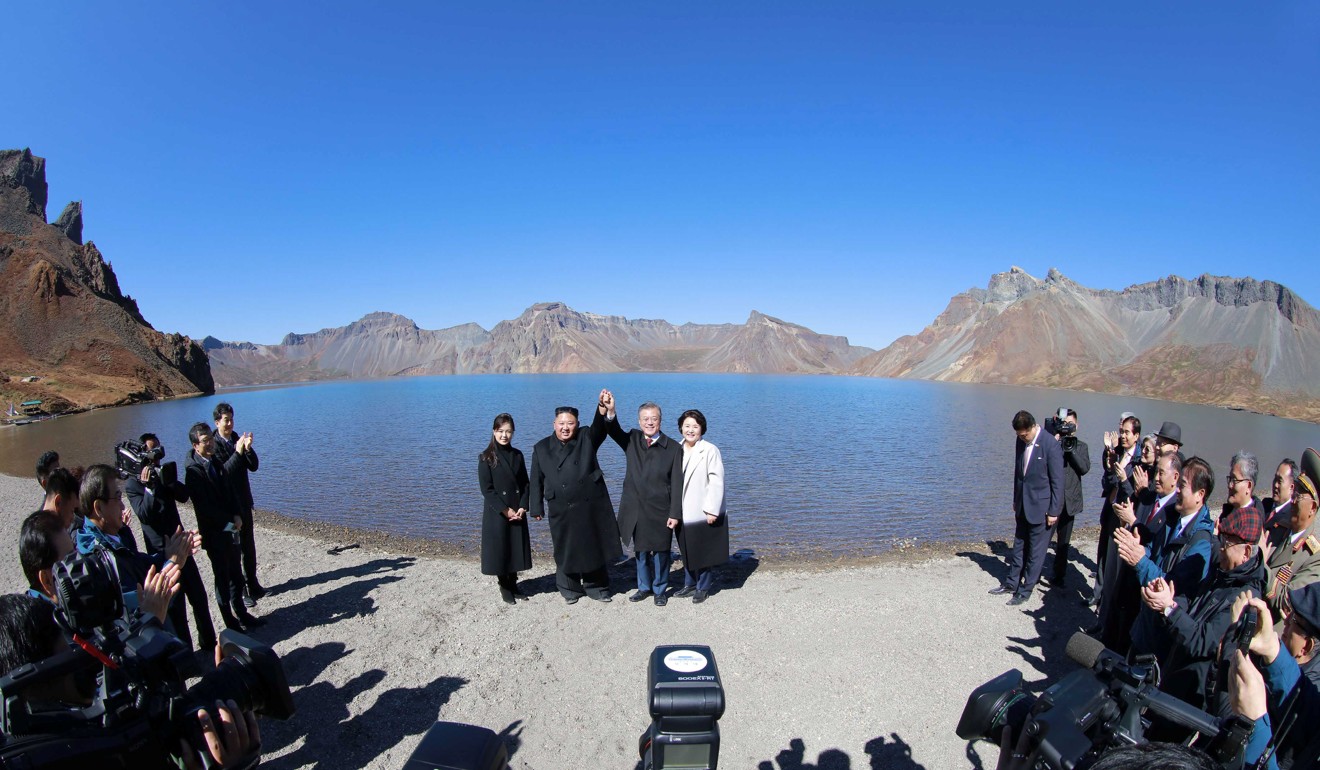 Echoing Ji Hyuna's concerns, Jang added that she did not expect Kim to follow through on the denuclearisation of the Dongchang-ri missile launch pad, nor of the Yongbyon Nuclear Scientific Research Centre, the North's largest nuclear facility.
"A declaration of denuclearisation is a crucial strategy for the regime's survival rather than peace and disarmament," she said. "Kim will play with this arbitrary schedule for denuclearisation in order to secure his survival. He will never give up the nukes because without the nukes the United States, China, and other world players will not have any interest in talking with him."
As Kim's public image continues to shine in South Korea – where 78 per cent of respondents said they trusted him in a May survey by Gallup Korea – North Korean refugees have good cause for caution.
In the results of a survey published last year, only 7.6 per cent said Kim was doing well as a leader, while nearly 70 per cent said they were not in favour of his actions, according to the Institute for Peace and Unification Studies at Seoul National University.
"With Kim, you've got somebody who's been lying to you your whole life," said Casey Lartigue, co-founder and international director of Teach North Korean Refugees, a South Korea-based non-profit that has worked with over 400 refugees since 2013. "Refugees tell me – you need to recognise Kim has one face for the international world, [and another] inside, where he's not the same happy, smiling guy. The world may see him as a funny comedian now, but to North Korean refugees he's a comedian with a guillotine. And heads are still rolling." ■