"Thanathorn from Future Forward? He is my idol. He has got great policy ideas. Plus, he believes in democracy."
It is a Saturday evening in Bangkok's Ratchathewi District, close to the heart of this 10 million-strong metropolis. It is peak rush hour; traffic is barely moving and the pavements teem with pedestrians dashing to the nearest BTS railway station as they head home.
Team Ceritalah is sitting with 26-year-old Teerapon Thetkerd. There is an air of anxiety – of uneasiness – as the city, not to mention the rest of the country, waits for its next general election.
After four years of military rule, Thais are ready for a return to democracy. In March, 30 parties submitted their registration papers, including the newly founded Future Forward Party.
In fact, the party, led by 39-year-old billionaire-entrepreneur Thanathorn Juangroongruangkit – whose family owns manufacturing giant Thai Summit Group – was also established that month.
With seven hundred or so co-founders, it is a grouping of young academics, entrepreneurs and activists, most of whom are looking to end the military junta's rule and embark on political and economic reform.
Many in Thailand see the party, while small, as an alternative third force to the storied Democrat Party (with its southern bailiwick) and former prime minister Thaksin Shinawatra's Pheu Thai party, which still dominates much of the north and the rice plains of Isaan.
"I joined Future Forward in June after my friend Sunee invited me to participate," said Teerapon. "'Hey, I have a job for you at our call centre, come and help us organise,' she told me. I wanted to help solve the country's problems – political problems, social problems … so I joined."
Born in Chai Nat Province, nearly 200km to the north of Bangkok, Teerapon underwent his political awakening long beforehand.
"In 2010 I watched live broadcasts on the People's Television channel of the conflict between the red and yellow shirts. I saw all the violence and I asked myself, 'Why do these soldiers listen to orders to shoot people like dogs?' Even in the middle of Bangkok's streets? So, I decided to work towards changing society."
In 2011, Teerapon attended Bangkok's Srinakharinwirot University to study public administration. After graduating in 2015, he joined several non-profit organisations, from Greenpeace to Mirror Foundation, mostly working to assist Bangkok's around 3,200 homeless people.
Today, the Future Forward member is focused on raising his party's profile and awareness of examples of what he considers injustice.
"We really need to put an end to laws like Article 44, which empowers the military government to take any action necessary to 'strengthen public unity and harmony'. It's an excuse for the government to do whatever it wants."
While Teerapon believes elections will take place, many Thais are less optimistic.
Deputy Prime Minister Wissanu Krea-ngam recently said that polling day could be February 24, 2019. Still, that is much later than Prime Minister Prayuth Chan-ocha's initial promise of elections in December this year.
On September 14, the ruling junta, the National Council for Peace and Order, decreed in the Royal Gazette that political parties could now organise, albeit on a limited basis, thereby partially lifting a ban on all political activity since taking power in 2014.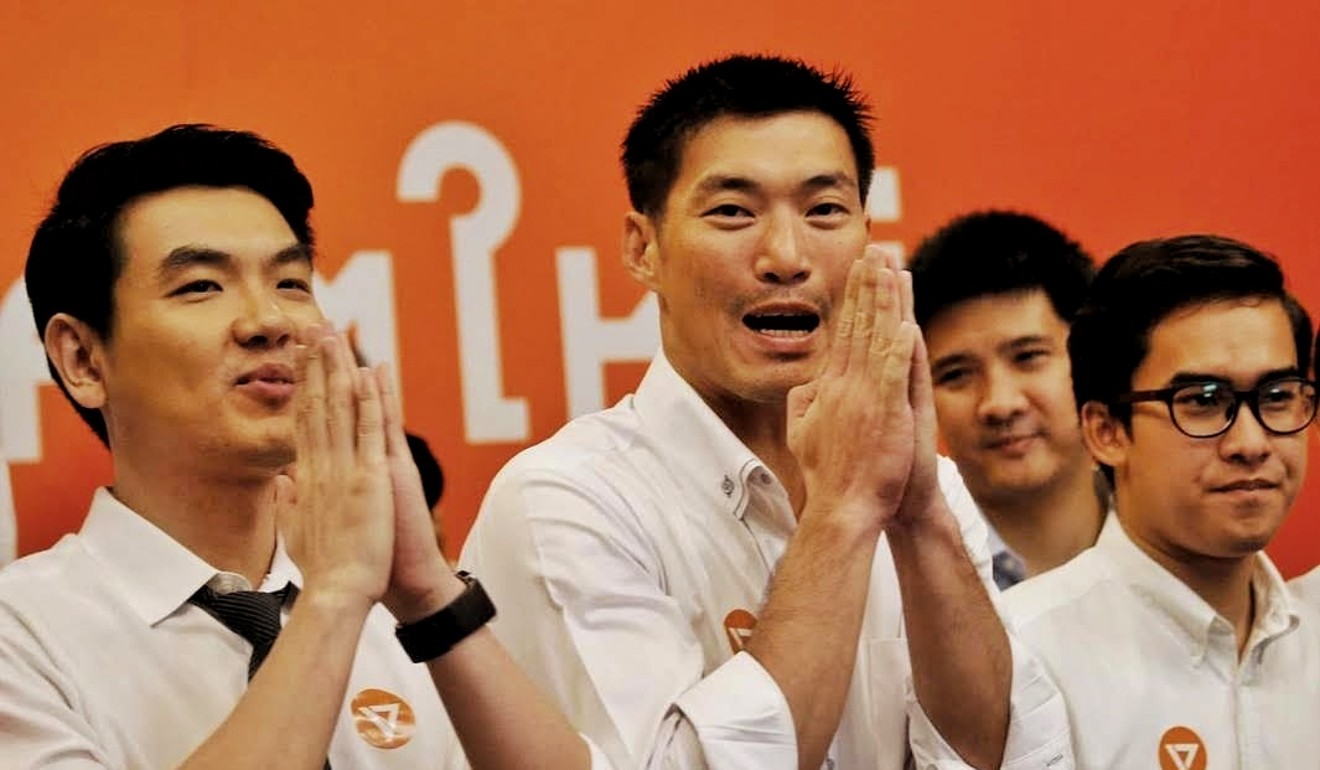 "It's a positive step for us," said Teerapon. "We can do more now."
Nonetheless, in late August, Thanathorn was charged for making allegedly defamatory remarks against the junta in a Facebook post.
"It's unwarranted," said Teerapon. "But I'm not scared. It's time to put an end to this government."
But only time will tell whether Prayuth's military regime will even allow the opportunity for Thais like Teerapon to do so.
Given recent electoral surprises in the Philippines, and indeed Malaysia, is the Thai military willing to take the risk?