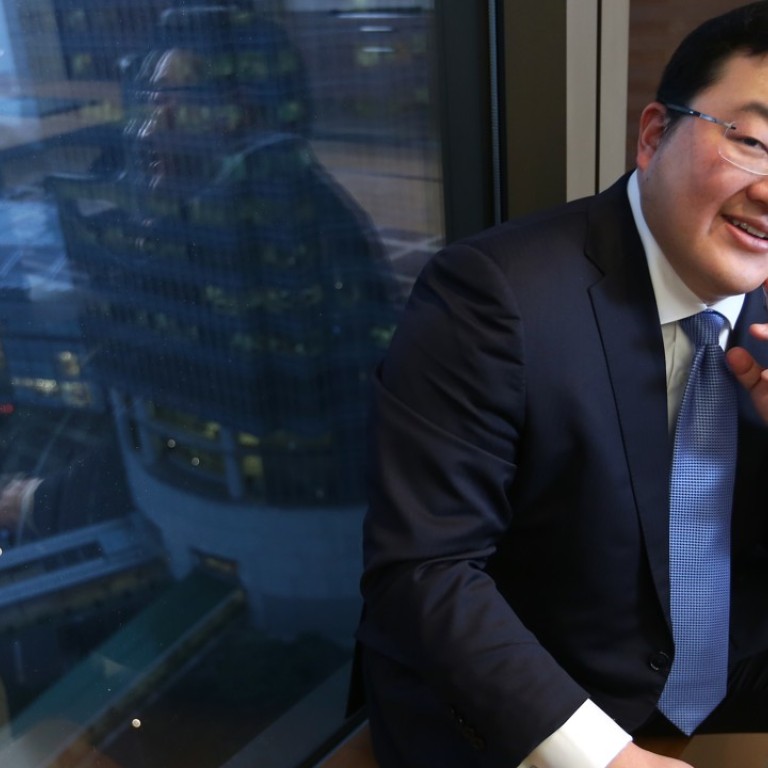 If 1MDB suspect Jho Low is China's bargaining chip, what can Malaysia do about it?
Malaysian Prime Minister Mahathir Mohamad's claim that the financier suspected of masterminding a multibillion-dollar fraud at 1MDB is hiding in China may be aimed at limiting his use to Beijing
A claim by Malaysian Prime Minister
Mahathir Mohamad
that a billionaire financier suspected of masterminding a multibillion-dollar fraud at state fund
1MDB
is hiding out in China raises an intriguing question: What can Malaysia do about it?
The financier Low Taek Jho, commonly known as Jho Low, is suspected of involvement in the same scandal that has seen Malaysia's former prime minister Najib Razak appear in court charged with more than 20 counts of money-laundering, breach of trust and corruption.
While there has been widespread speculation that Low is hiding out in China, Mahathir's claims – made at the Council on Foreign Relations in New York – are the most high-profile yet and may prove difficult for China to ignore.
Responding to a question from the floor on Wednesday evening, Mahathir said Malaysia could not ask China to hand Jho Low over because the countries had no extradition treaty.
"It is quite tricky for us to accuse China of hiding him, so we are trying to work out some ways or private efforts to get back Jho Low from China," he told Malaysian media.
When asked about Low's claims that he was a Chinese intelligence agent, Mahathir said: "I don't think so. I don't think China has any respect for him at all."
He suggested instead that China had not expelled him because "maybe he's a bargaining chip or something like that".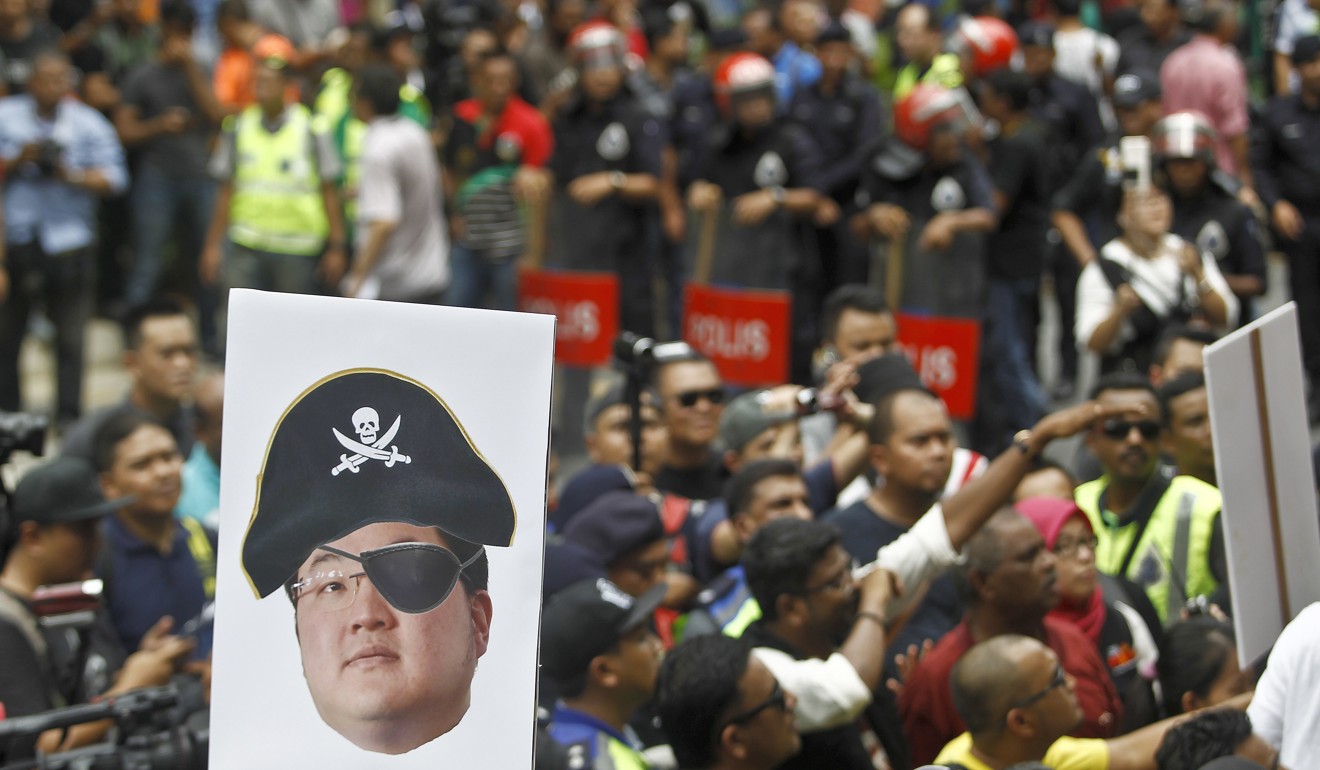 The prime minister's claims will be seen in some quarters as the latest setback for Malaysia-China relations, already rocked by Mahathir's decision to suspend US$22 billion of Chinese-backed infrastructure projects following his shock election victory in May.
However, political analyst James Chin of Asia Institute, University of Tasmania, doubted that Mahathir's latest statements would further sour ties.
"The big issues with China are related to the billion-dollar cancelled projects and
South China Sea
disputes. Jho Low is a criminal issue. Mahathir was simply stating what is known about extradition ties – there cannot be direct police action via a government-to-government request. Further, he did not raise the issue, he answered a question from the floor," he said.
Even so, Mahathir's intervention may have limited Low's use to Beijing.
"By announcing it in public, it will make it harder for the Chinese government to use Low as a [bargaining] chip in the future," said Chin.
Oh Ei Sun of Malaysian think-tank Pacific Research Centre agreed that Mahathir's remarks were unlikely to sour ties.
"The Malaysian public is expecting the new government to get to the bottom of this 1MDB matter. Mahathir is quite pragmatic in terms of going all-out to secure the arrest of Jho Low. This may include the government and Jho Low entering some sort of agreement, which there are many rumours about. Otherwise, Mahathir has been very careful to not let this escalate into a diplomatic incident."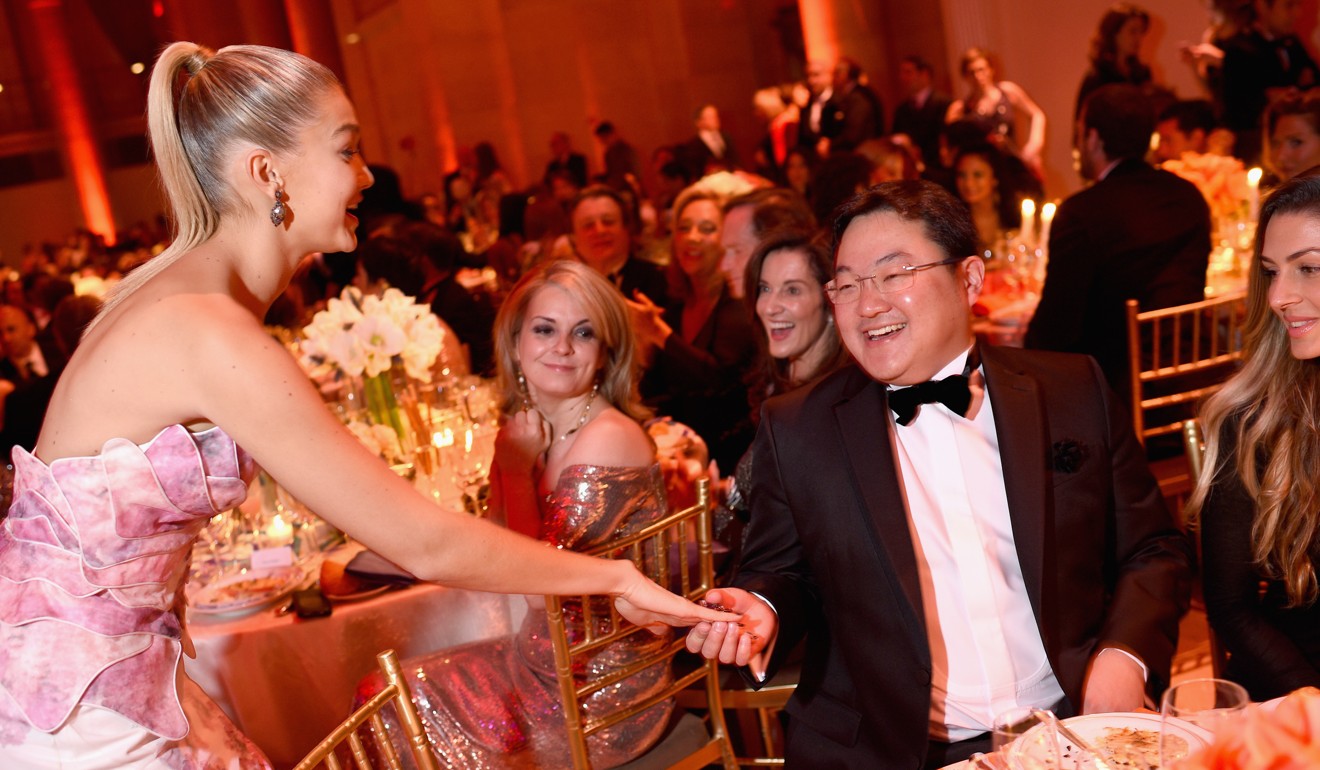 Speculation that Low is attempting to strike a deal with the Malaysian government grew when the former finance minister and Mahathir's right-hand man, Daim Zainuddin, revealed Low had tried to contact him several times to "assist" on 1MDB-related matters.
Daim said he believed Low had masterminded the operation, which spanned several countries including Singapore, Switzerland, and Saudi Arabia. He said Low had offered to drop his claim to assets frozen by the US Department of Justice in exchange for immunity.
Speculation that Jho Low is in China has intensified in recent weeks following the publication of the 1MDB expose bestseller Billion Dollar Whale: The Man Who Fooled Wall Street, Hollywood, and the World.
The book's co-author, journalist Tom Wright, has said he believes Low is freely moving about mainland China because of his role in negotiating major infrastructure deals involving Chinese corporations.
After Mahathir's victory over Najib in the general election in May, the new Malaysian government suspended US$22 billion of Chinese-backed infrastructure projects that Najib had endorsed, saying they were too expensive and that Malaysia's national debt had ballooned, in part due to the 1MDB scandal.
There were allegations that the deals – including the US$20 billion East Coast Rail Link being built by the Chinese Communication Construction Company – were aimed at paying off 1MDB debt.
In July, it was reported that Jho Low had fled to China from Macau. In August, Low himself released a statement saying he would not submit to any jurisdiction where "guilt has been predetermined by politics and self-interest overrules legal process".
Low, who was also previously in Hong Kong, is currently wanted by authorities in several countries including Malaysia and Singapore. The Malaysian Parliament's Public Accounts Committee has summoned Low, as well as former premier Najib, to give statements about 1MDB next month.