Dozens of ex-graft convicts are set to run for office in Indonesia's elections next year – and despite their flawed track records, they have every chance of winning.
Among the 7,968 people vying for seats in Indonesia's House of Representatives and regional representative council, 38 candidates have previously been convicted of graft. Nevertheless, they have earned the backing of 13 – out of the 16 – political parties taking part in the country's 2019 elections.
They were allowed to run after the Supreme Court ruled on September 13 that a by-law issued by the General Elections Commission (KPU) barring ex-graft convicts from campaigning contradicted a 2017 law on elections. The Great Indonesia Movement Party, founded by presidential candidate Prabowo Subianto, is supporting six of these candidates, the highest number among the parties involved.
Critics of the law said allowing former graft convicts to run in the elections could tear apart the integrity of the House and hamper the country's anti-corruption efforts.
"You can't have disgraceful actions in your records to be a member in governmental agencies such as the Corruption Eradication Commission [KPK] or Audit Board, so why does that requirement disappear for members of the House or regional council nominees?" said Adnan Topan Husodo, a coordinator at Indonesia Corruption Watch, at a panel in Jakarta. "There is a hidden interest behind the decision to allow ex-corruption convicts [to run] that might have influenced the passing of the 2017 election law, which was proposed and passed by the House itself."
That reason is simple – being convicted of extortion or embezzlement might deter politicians from returning to the spotlight in the West, let alone running in elections, but such stigma does not apply in Indonesia where kickbacks or bribes are viewed as normal behaviour. A survey released by the Indonesia Survey Institute last week painted a bleak picture.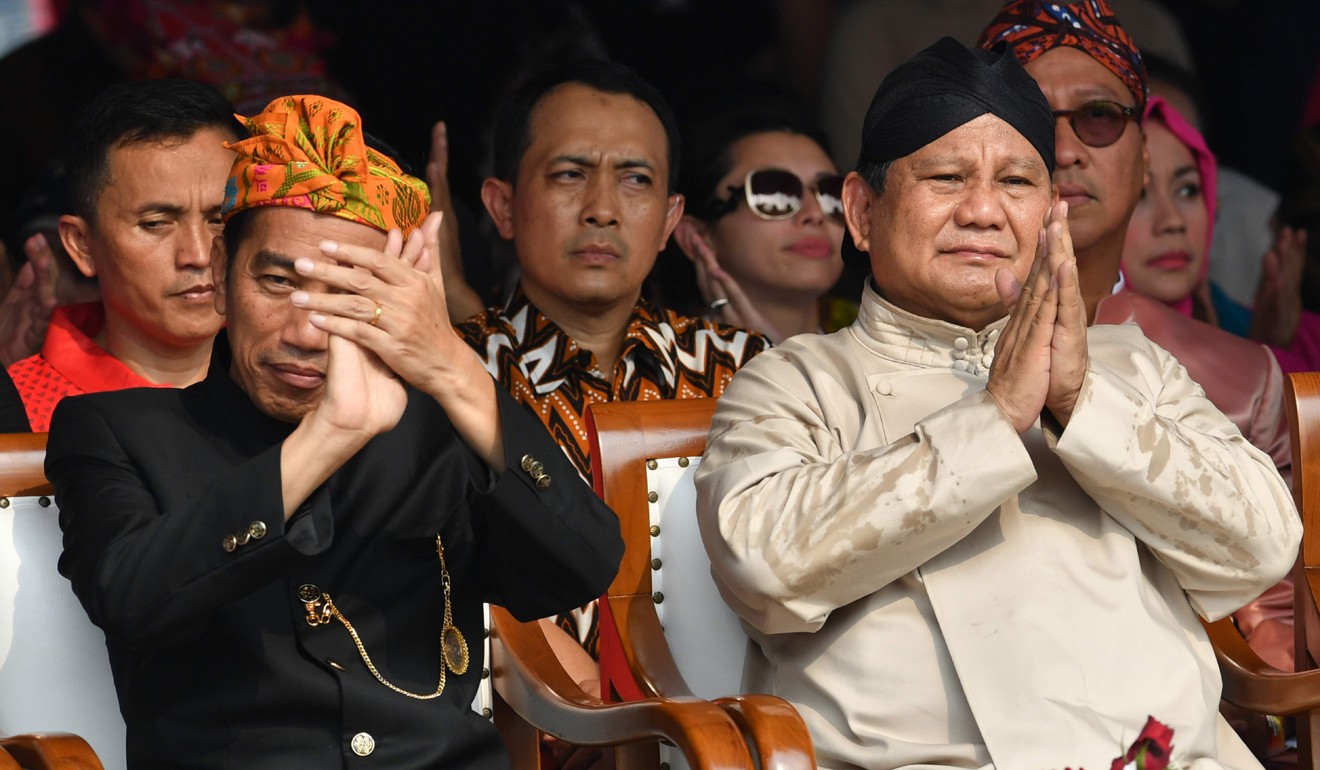 While most respondents said they were pro-democracy, nearly a third said they were indifferent, and in some cases even in favour of, corruption – the antithesis of the very political system they support. According to the survey, 27 per cent of respondents – especially those living in rural areas and lacking higher education – excused the practices of corruption, collusion, and nepotism, particularly to help them speed up administrative services with law enforcement bodies. This permissive tendency towards corruption could help elect ex-graft convicts to the House, analysts said.
"Not all of our voters are well-informed about the candidates' track records, including whether they're dirty or clean. Voters' tolerance of corruption is high," said Burhanuddin Muhtadi, a senior researcher at the institute. "So, yes, former graft convicts do have the chance to win."
In the June regional elections, just 19 days after the KPK named him as a suspect in graft cases involving a number of infrastructure projects, a candidate was elected leader of a regency in East Java – with an overwhelming 59.8 per cent of the votes. Syahri Mulyo was stripped of his title three minutes after the inauguration ceremony last week and is currently being detained awaiting trial.
This leniency towards corruption might stem from the culture of patronage in many Asian societies, including Indonesia. Unlike in the West, where meritocracy prevails, many electorates in Indonesia still put public figures such as officials or religious clerks on a pedestal, making it easy for politicians to regain their power even after being implicated in corruption cases.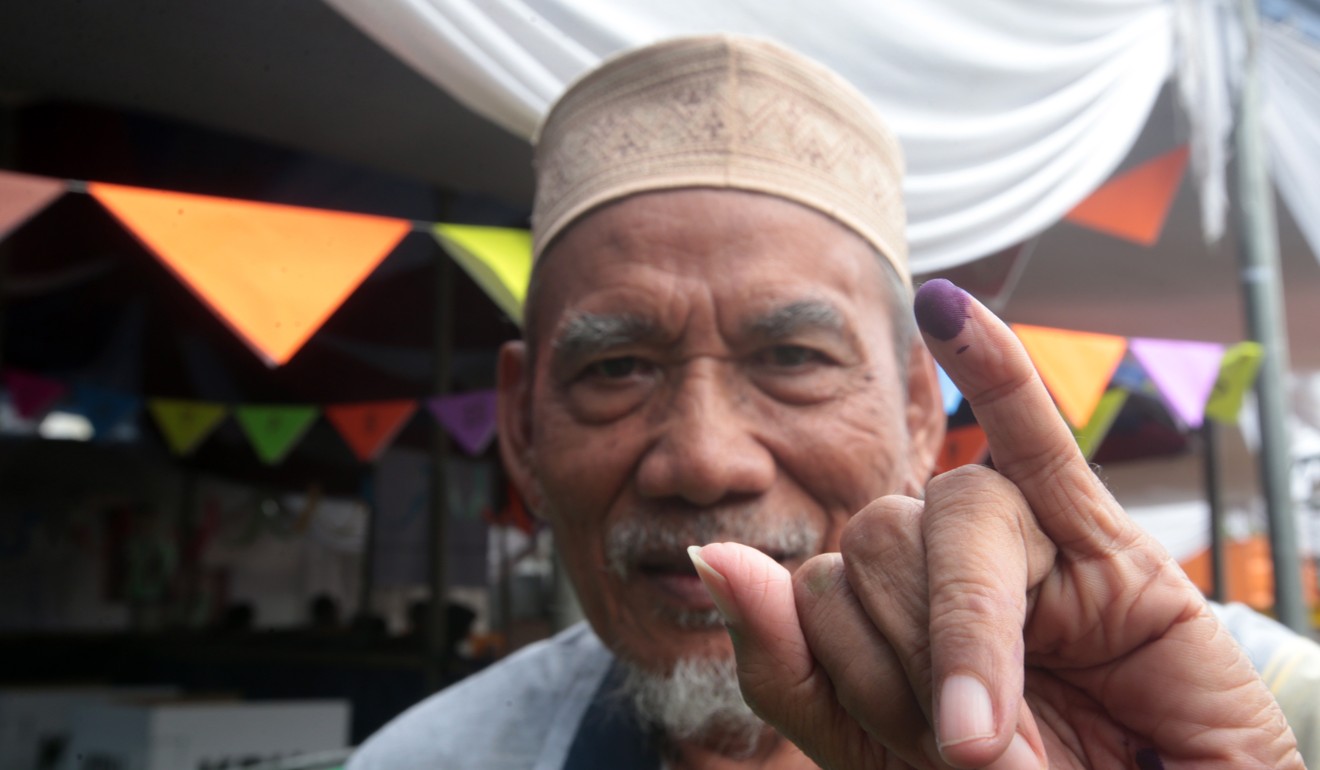 "Each culture has a different set of values, and for Indonesia, it is patronage," said Yenny Wahid, the daughter of Indonesia's former president Abdurrahman Wahid and chairman of The Wahid Foundation, a Jakarta-based research centre focusing on religious tolerance. "Under the patronage system, people would respect officials or religious leaders despite their intelligence or skills."
To increase voter awareness, Indonesia's election supervisory body has recommended electoral staff announce the court verdict for each former corruption convict at the polling stations where they compete for votes. Another recommendation was for the KPU to attach a label to the names of former graft convicts on the ballots, although the KPU dismissed this as the ballots' design had already been approved by all parties.
But efforts to increase awareness about candidates' crookedness might not affect people's high tolerance towards corruption, as it had been deeply entrenched in society, analysts said. Of the survey respondents who dealt with police in the past year, for example, over 33 per cent said they had given money or gifts to the police.
"Honest citizens, on the other hand, would be the victims of this systemic corruption … their affairs are not processed as fast as those who bribe," Indonesia Corruption Watch's Husodo said. "This could be a disincentive for anti-corruption fighters."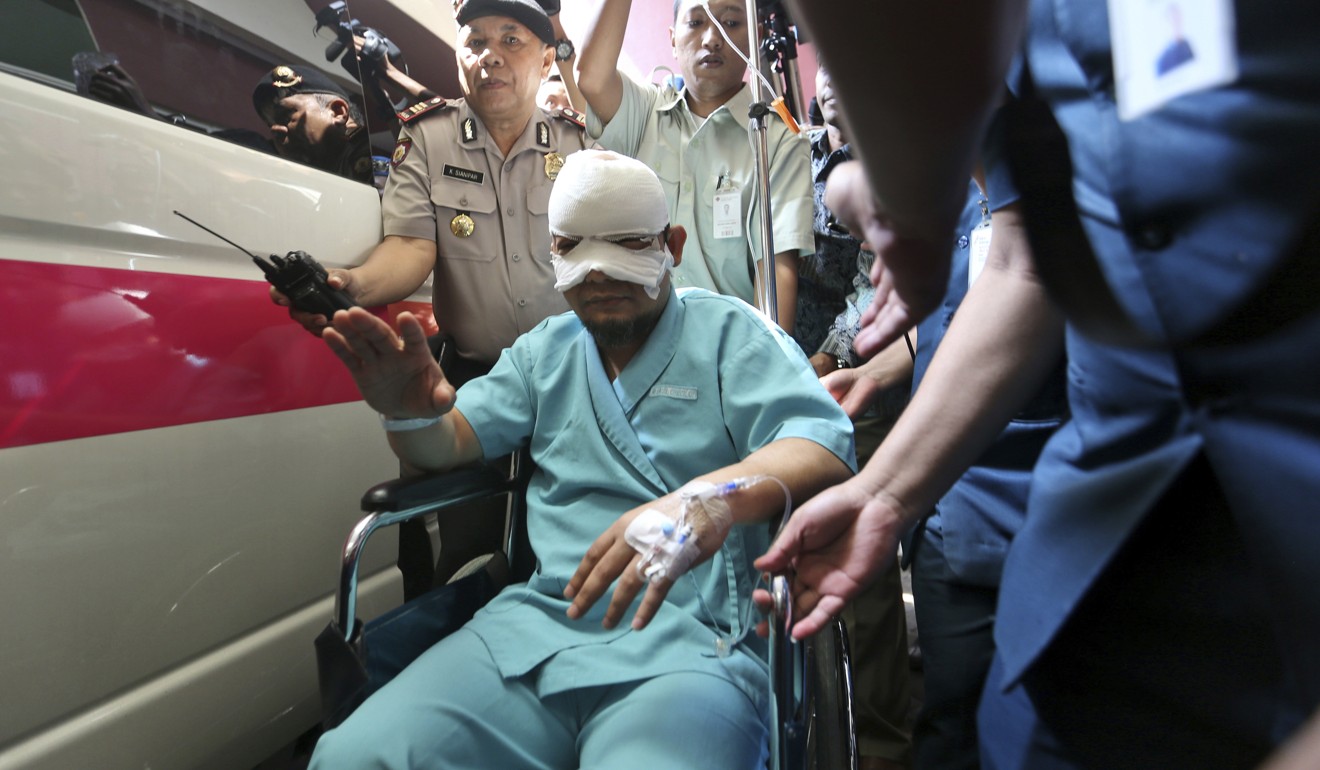 The difficulty of Indonesia's anti-corruption efforts was highlighted by an acid attack against senior KPK investigator Novel Baswedan in April last year. Baswedan, who was leading an investigation in a high-profile electronic identity-card graft case, suffered serious injuries to his eyes after two unidentified men threw acid in his face. The case eventually went to trial, and former House speaker Setya Novanto was handed a 15-year prison term after the court found him guilty of embezzling US$7.3 million from the project. The police to this day have yet to identify Baswedan's attackers, adding to a series of unresolved human rights cases under President Joko Widodo's administration.
There's no telling whether ex-graft convicts are more vulnerable to malfeasance should they be elected. The low rate of restitution in graft cases, however, illustrates the "upside" of corruption. Last year, the country lost 30 trillion rupiah (US$2 billion) from corruption, but only 5 per cent of this money has been returned to the state's coffers, according to Indonesia Corruption Watch. Overall, 2,457 ex-graft convicts are still employed as civil servants, and some have even been promoted, underscoring the lack of punishment within government institutions.
Former graft convicts were expected to fully display their down-to-earth personality to attract voters, and this tactic could work with low-educated voters in rural areas, analysts said.
These voters also typically wouldn't say no to so-called money politics, a quid-pro-quo system in which candidates give money to electorates in exchange for their vote – which may give an additional boost to candidates convicted of corruption who have ill-gotten money in their pockets.
"Ex-graft convicts who run in the elections are typically more publicly known compared to those who are honest, and they also tend to be more social," Muhtadi said. "This will drive support from voters who are permissive towards corruption, so their chance to win in the end is not bad at all." ■