Vietnam
Get more with myNEWS
A personalised news feed of stories that matter to you
Learn more
Slovak paedophile's conviction a watershed for Vietnam
First prosecution since closure of a legal loophole that enabled men to sexually abuse young boys without it being considered a sex crime raises hopes the country has turned a corner on child abuse
In a landmark case this week, Roman Zmajkovic became the first person to be prosecuted under a new Vietnamese law on paedophilia.
Zmajkovic, 33, was charged in Hanoi People's Court for "having sexual intercourse with children" and given three years in prison followed by deportation to Slovakia. The maximum possible sentence was 15 years. Zmajkovic's prosecution is the first to occur under a new Vietnamese law that recognises non-heterosexual sex with children as a sex crime.
Meanwhile, the company his father is president of, BTG Holdings, has "disappeared" from Vietnam.
Until January, the law surrounding paedophilia in Vietnam was vague, with a legal loophole enabling men to sexually abuse young boys without it being considered a sex crime, as sex was defined as occurring only between a man and woman.
Do Duy Vi, Crisis Care Team Leader at Blue Dragon Children's Foundation, an NGO that works with at-risk youth in Hanoi, emphasised the importance of the legal reform.
"In 2012 and 2013, paedophiles would drive around Hanoi on motorbikes looking for young boys as if they had impunity. They were not afraid," he said. "We heard stories of abuse from young boys. As many as 50, but nobody knows the real number."
According to the prosecution, Zmajkovic entered Vietnam under a tourist visa late last year and stayed in the country after it expired.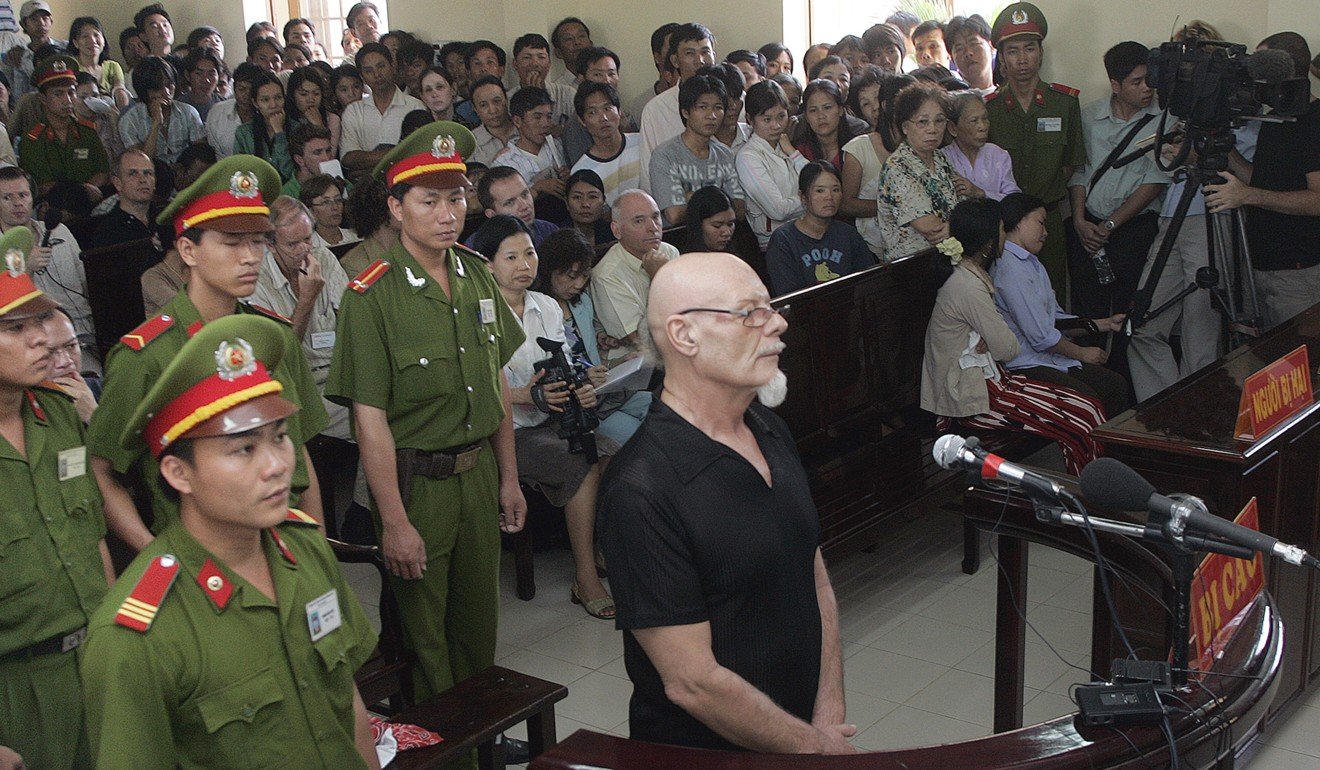 Being able to speak some Vietnamese, he used a nickname and made acquaintance with young boys at Thien Quang Lake in Hanoi's Hai Ba Trung District.
According to Vietnamese media, Zmajkovic would pay the boys for sex. On initial meetings he paid 300,000 dong (US$13). On later meetings that rose to 500,000 dong (US$21). Other reports suggest he tried to give them 1 million dong (US$43) as hush money.
In May, police caught Zmajkovic having sex with a 13-year-old boy in a hotel in Hoan Kiem District. Following his sentencing, he was forced to pay 105 million dong (US$4,485) in compensation to the boy.
Child abuse in Vietnam is a serious issue for the United Nations, which states that around one in four children in the country is a victim of abuse, while on average, only 1,300 cases of abuse are reported each year.
The old law did not recognise abuse against boys in large part due to a heteronormative definition of sex in Vietnam – sex was defined as occurring only between a man and a woman. This meant that if a man abused a young girl, she was protected by law. If a man abused a young boy, however, this was not technically illegal.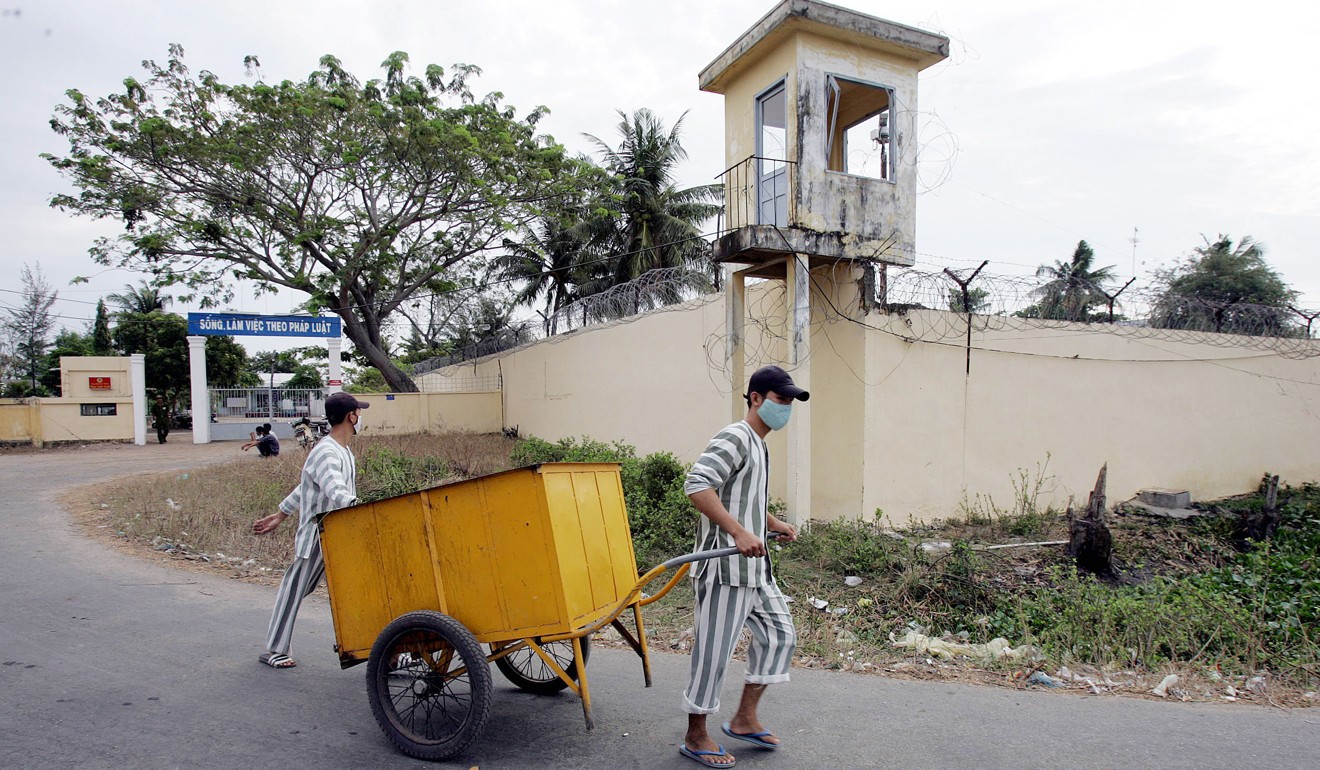 The only other known case of this kind involved the prosecution of Vadim Scott Benderman, a Canadian paedophile accused of abusing boys in Cambodia and South Korea before coming to Vietnam. He was given four years in prison in Vietnam under a charge of "indecency" rather than paedophilia.
The new law is expected to give prosecutors the ability to impose stricter sentences for child abuse.
"A French doctor was arrested in 2013, accused of abusing young boys, but only after French authorities issued an arrest warrant," said Do. "Nine kids we worked with reported to police on this case. After this, we worked with police, newspapers and TV programmes to help bring in the new law. Roman was given quite a short sentence. Three years. He might have gone to jail for longer if the police had statements from more of his victims."
Zmajkovic had worked for his father, Stefan Zmajkovic, the president of BTG Holdings.
Just over six months before his son's arrest, Zmajkovic senior's company "disappeared" from Vietnam. According to Vietnam Investment Review, a US$500 million deal for the construction of a large industrial estate in Hoa Binh province, which included a Czech brewery, power plant, township, hospital and school, has been left in limbo since the disappearance of the conglomerate. Local authorities have called on BTG Holdings to return to Vietnam and resume the project or risk having its investment certificate revoked.
BTG Holdings did not respond to requests for comment.