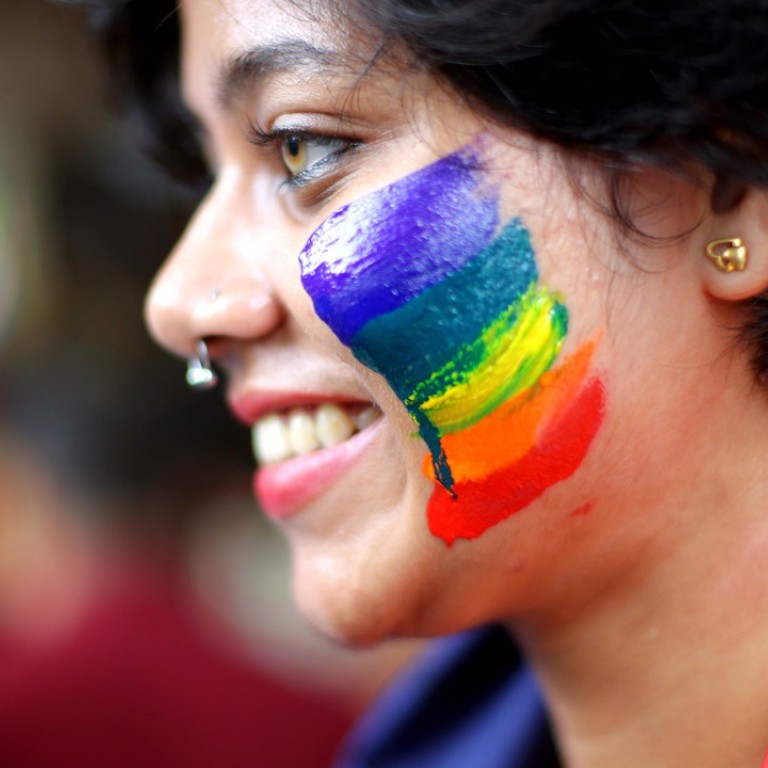 Gay sex: is Singapore ready to follow India out of the legal closet?
Legal, business and academic figures are backing a movement seeking to overturn a colonial-era law that criminalises homosexual intercourse, just weeks after a similar move prompted scenes of joy in New Delhi
A new push to decriminalise gay sex in
Singapore
is gaining force three weeks after the Indian Supreme Court struck down a similar colonial-era law, putting liberalising forces in the Lion City on a collision course with conservative religious groups.
A petition to repeal Section 377A of Singapore's Penal Code – a law both India and the Lion City inherited from British rule – was submitted to the government on Friday, having gained the signatures of 44,650 Singaporeans and permanent residents.
The petition, started by film and theatre director Glen Goei and trainee lawyer Johannes Hadi, has the backing of academics, business figures and former nominated Members of Parliament such as Banyan Tree Holdings founder Ho Kwon Ping and wife Claire Chiang, former GIC chief economist Yeoh Lam Keong, former diplomat Kishore Mahbubani, and Buddhist Fellowship president Lim Phang Hong. A constitutional challenge to Section 377A has also been filed by disc jockey Johnson Ong.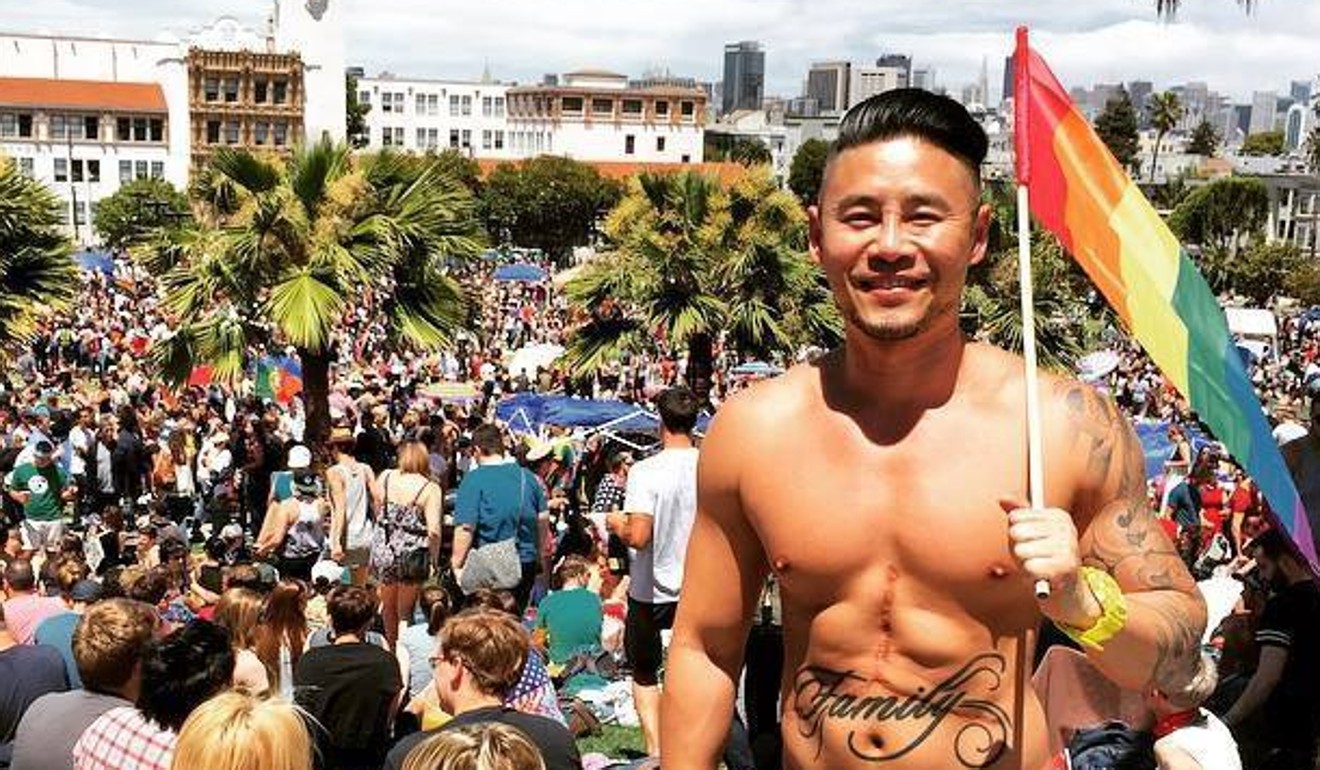 However, the movement has already run into opposition, with another petition, backed by various religious groups and signed by 108,977 people, demanding the law be kept.
Debates have raged daily in Singaporean media since the Indian court's ruling, with increasingly high-profile figures joining the fray, fuelling speculation that the campaign might succeed where a 2007 effort failed.
A day after the Indian court's ruling, Singapore's Ambassador-at-Large Tommy Koh told the Lion City's gay community to "try again" to challenge the constitutional standing of 377A. His comments – credited with encouraging Goei's petition – were followed up by the chief of government communications, Janadas Devan, who said he personally agreed with Koh that "377A is a bad law" and "sooner or later, it will go away". Devan, however, qualified his remarks by saying that officially, the only viable position was for the law to "remain on the books" given the majority view.
Meanwhile, minister for law K. Shanmugam – though holding the government line – cautioned in his personal capacity against criminalising "people's lifestyles, sexual attitudes".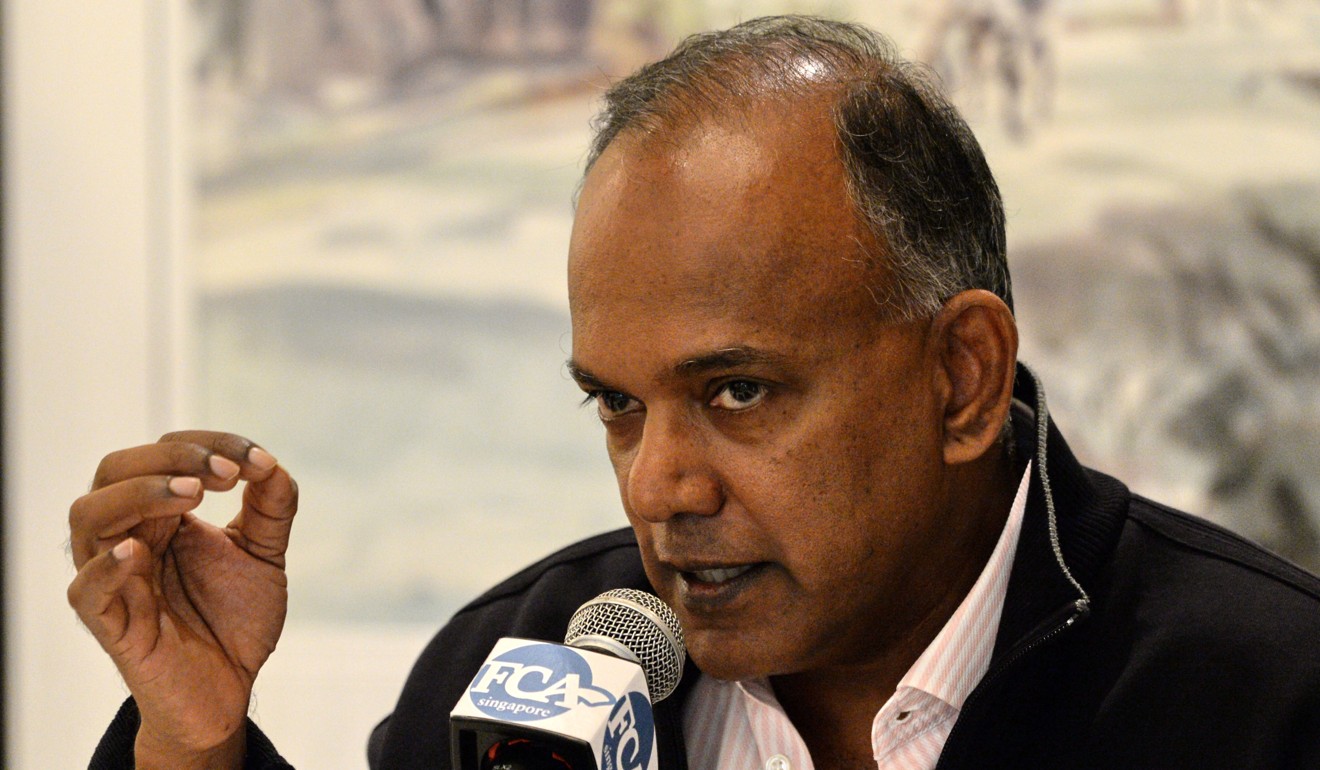 Even the national broadsheet The Straits Times – rarely known to oppose the government line – seems to have thrown its weight behind the campaigners, publishing an editorial on Friday that said: "Many fear slippery slope consequences: that relenting on this law opens the door to demands that promote gay lifestyles, including same-sex marriage, as has happened in other societies. Those, however, are future issues to be debated as social attitudes change, and should not lead to paralysis on the issue today."
Crucially, the campaigners have also had favourable responses from some of the Lion City's top legal figures.
The 2007 campaign ended with a fudge by Prime Minister Lee Hsien Loong, in which the law was retained but the government agreed not to enforce it, with Lee saying it was "better to accept the legal untidiness and ambiguity".
But in a commentary published in local media, Koh wrote that his friend, former attorney general Walter Woon, was unhappy with the current compromise – in which the law is kept on the books but not used – "because it brings the law into disrepute". Another former attorney general, V.K. Rajah, said in a commentary on Sunday that: "From a legal point of view, the assurance given in parliament that Section 377A although not repealed will not be enforced, is constitutionally unsatisfactory. The government, or even parliament for that matter, cannot selectively decide which laws in force to enforce."
Such comments have many conservative leaders worried. Pastor Lawrence Khong, who chairs a network of more than 100 churches called LoveSingapore, said when public figures made such statements, "it does not come across as being helpful to building cohesion in society".
Those who support retaining the law include the National Council of Churches of Singapore, Singapore Islamic Scholars and Religious Teachers Association, the Muslim organisation Jamiyah and Catholic Archbishop William Goh.
They say repealing the law goes against the family unit and the institution of marriage and that it will lead to a slippery slope with
LGBTI
activists calling for more rights.
For these reasons, Section 377A holds "tremendous symbolic value" to both camps, said Singapore Management University law don Eugene Tan. "Section 377A is seen by the retain camp as a high-water mark or 'safe harbour' for societal values they regard as desirable and wholesome. Of course, to the repeal camp, the presence of 377A on the statute books is a clear sign of discrimination," Tan said.
Some surveys indicate Singaporean attitudes towards LGBTI issues are changing. A 2014 study by the Institute of Policy Studies found 78.2 per cent of more than 4,000 respondents felt same-sex relationships were wrong and 72.9 per cent were against gay marriage. An online survey by Ipsos Public Affairs carried out from July to August of this year found that 55 per cent supported 377A, although one in three respondents marked themselves as more accepting of homosexuality than they were five years ago.
In the law minister's words: "Singapore, if you look at it on this issue, is a deeply split society. The majority are opposed to any change to section 377A … A minority, but I have to say a growing minority, want it to be repealed."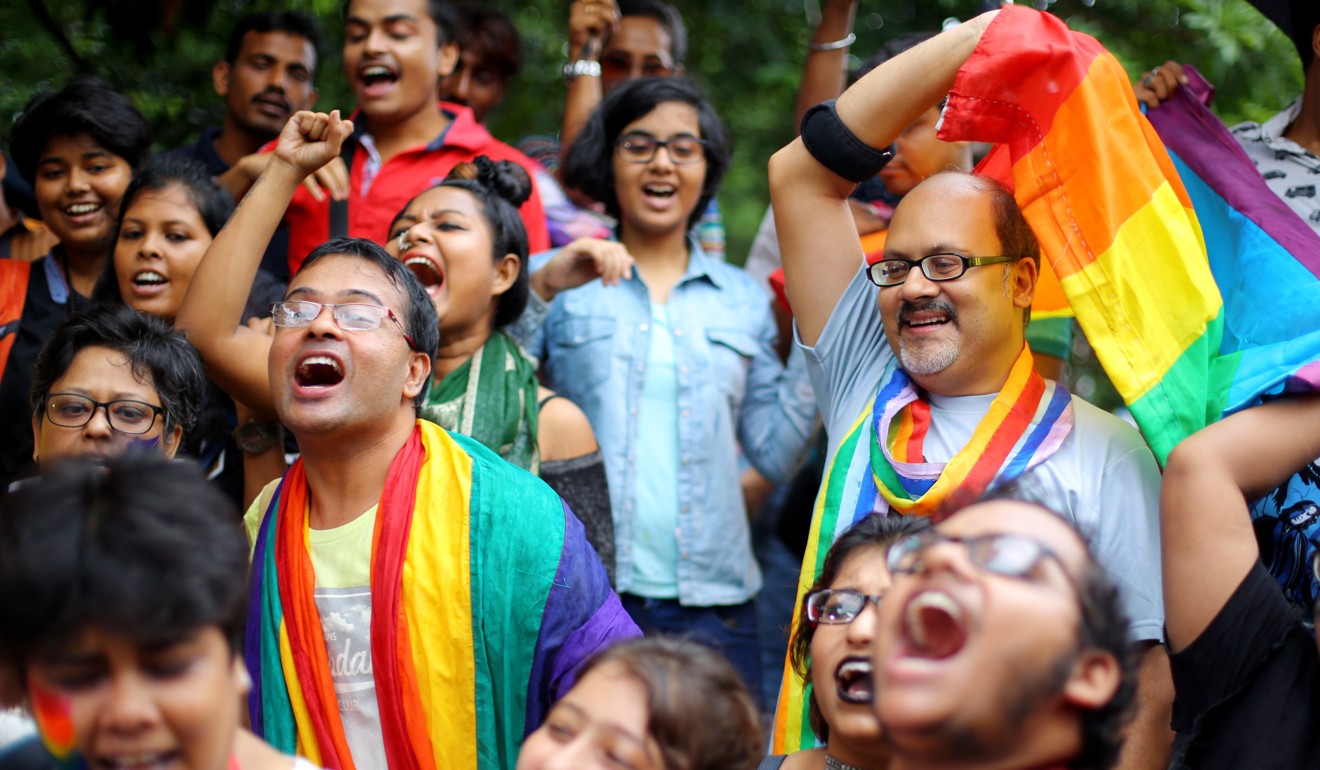 There are also signs that even the sections of society opposed to a repeal may be softening in their attitudes. Archbishop Goh has said he would not object to a repeal if there were a guarantee that "no further demands be made to legalise same-sex unions, same-sex adoption of babies, surrogacy, or to criminalise those who do not support the homosexual lifestyle".
Meanwhile, another church has been making waves with its stance on the issue. Since last year, five-year-old Church 3:16 has been releasing videos under the banner TrueLove.Is, which show gay and lesbian church members who have found peace and support within the church.
Church 3:16 senior pastor Ian Toh said it was not appropriate for the group to comment on legal reform, but that the church tried to meet the needs of LGBTI Christians. "It is our hope that Christians with same-sex attraction will find the courage to come out to their loved ones, church leaders and church community without fear of rejection," he said.
WHAT NEXT?
There are two avenues for 377A to be expunged from the criminal code: through the legislature or the judiciary. First, a parliamentarian could refer the petition to the House for consideration, or the government could table an amendment to the penal code for parliament to vote on. Second, if Singapore's courts could be convinced that the law is unconstitutional, Section 377A could be voided.
This is where the constitutional challenge filed by disc jockey Ong could come in. His lawyers Eugene Thuraisingam and Suang Wijaya intend to argue that homosexuality has been scientifically proven to be normal and immutable.
"If we accept the premise that same sex attraction is a matter of unchangeable nature, then your engaging in acts of intimacy with somebody of the same gender would be an inevitable manifestation of who you are. What it does, therefore, is make you a criminal for a manifestation of who you are as opposed to a voluntary act. And I think criminalising you for who you are is fundamentally objectionable," Wijaya said.
Recent history is not on his side: in 2014, the top court ruled that 377A was not unconstitutional. However, Wijaya said that in the international legal world much had changed since then, with various courts around the world coming to view such legislation as unconstitutional. He also said that in the 2014 ruling the top court had not considered evidence that homosexuality was immutable.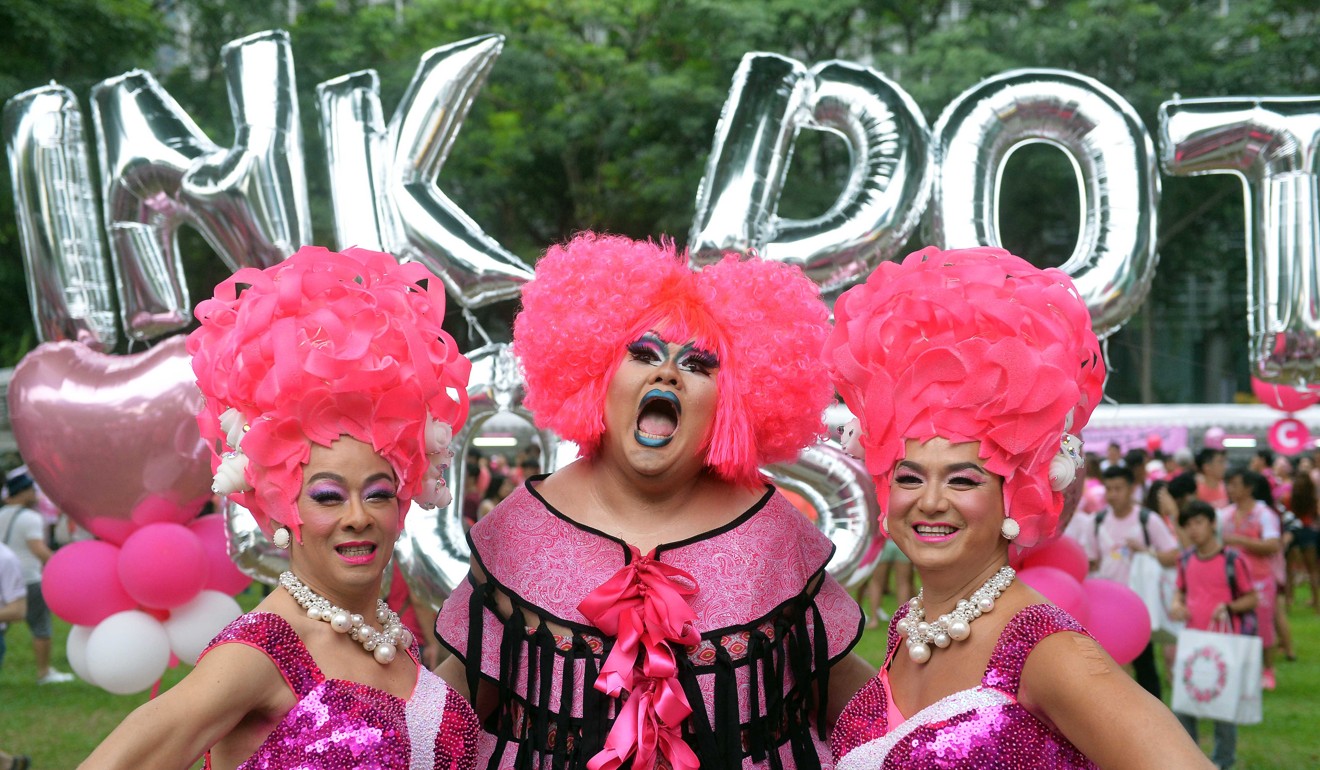 The United States legalised gay marriage in 2015, with Australia and Germany following suit in 2017. Closer to home, Taiwan's Constitution Court has ruled that same-sex couples have the right to marry, while Hong Kong's top court ruled in September that gay couples were entitled to dependant spousal visas. Hong Kong decriminalised homosexuality in 1991.
These breakthroughs have made Ong confident of mounting a strong legal challenge.
"It is an antiquated law that is arbitrary and manifestly unjust and has no place in Singapore in 2018," Ong said.
Whether Singapore's courts agree is another matter. The last attempt to challenge the law led to the courts deferring the problem to parliament – where the matter has become bogged down.
Political observers expect a similar thing to happen this time around.
"The government has said that the status quo will hold till societal norms change," said Gillian Koh from the Institute of Policy Studies at the National University of Singapore.
Legal academic Tan added: "For now and the foreseeable future, we can expect 377A to remain on the statute books. But it is a question of when, rather than whether, 377A will be repealed."
This article appeared in the South China Morning Post print edition as: Push to repeal law forbidding gay sex gains momentum