Indonesia is reeling yet again from a natural disaster. The 7.4-magnitude earthquakes and resulting tsunami that hit Central Sulawesi on Friday have left more than 1,600 dead and more than 70,000 homeless.
Roads, bridges, homes, schools and places of worship were all destroyed by the catastrophe, leaving survivors cut off or without shelter.
Indonesia's National Disaster Management Agency (BNPB) has predicted the death toll in Sulawesi will rise as not all areas in the regions of Palu, Donggala and Mamuju have yet been reached, and many people are still missing.
As if the devastation wrought by the tremors and three-metre-high tidal waves was not enough, problems such as soil liquefaction, mudslides, power blackouts and even volcanic eruptions in the aftermath of the quakes have hampered relief efforts – as well as malicious hoaxes and "fake news" reports that have distracted officials from those really in need.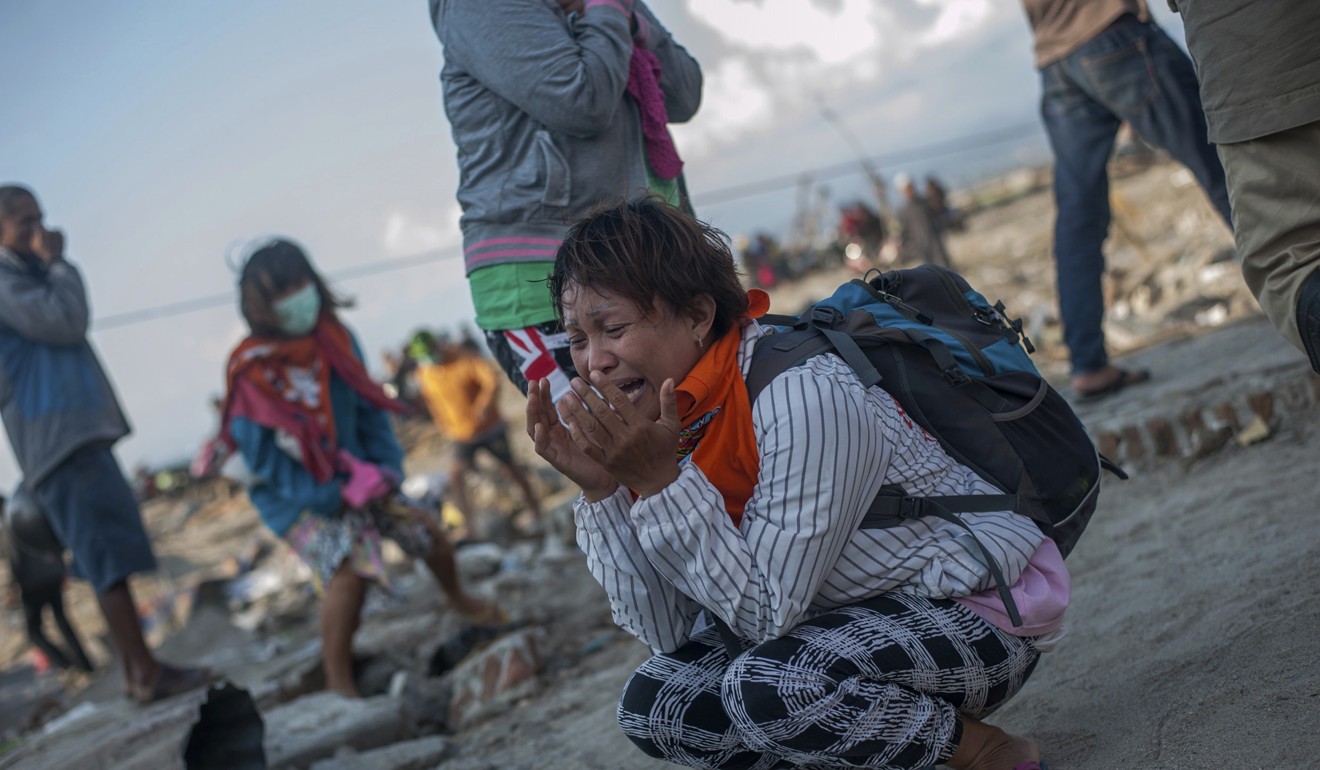 The Sulawesi disaster comes nearly two months after the series of earthquakes that struck the island of Lombok, in West Nusa Tenggara province, that left 500 dead and more than 110,000 people displaced.
Given its position on the tectonic "Ring of Fire", Indonesia endures frequent seismic activity – between 4,500 to 6,000 earthquakes every year across its large territory. Tsunami and volcanic eruptions present associated and obvious risks.
But every natural catastrophe poses political and economic questions for the authorities, in terms of Indonesia's preparedness for such disasters, its ability to respond, and its willingness to accept international help.
On Wednesday, Indonesia's President Joko Widodo made his second visit to Palu, where most of the casualties from the tsunami have been reported so far. With his campaign for re-election underway, he is keen to show that the situation is under control and that, despite being a disaster-prone nation, Indonesia has the tools to help its own citizens.
Visiting survivors left injured or living in makeshift tents and shelters after the tsunami, Widodo insisted aid efforts were going "in the right direction". He acknowledged, however, that there were delays distributing emergency supplies, particularly in the worst-hit areas.
In the immediate aftermath of the Sulawesi tragedy, Widodo also signalled that international assistance and aid to help those affected would be welcomed. This is in stark contrast to the Lombok earthquakes, where foreign aid workers were told they were not welcome, and asked to stay in their hotels if they were not from local charities.
According to the BNPB, Indonesia hasn't officially declared a national disaster that would "open the door" to international aid since the December 2004 tsunami that killed more than 100,000 people in Aceh province, North Sumatra.
Disaster agency spokesman Sutopo Purwo Nugroho said such a classification required a declaration from the president himself, but added that the Indonesian government funded relief efforts regardless of whether a national disaster was officially declared or not.
"This is something to do with the politics as decided by the president," he said after the Lombok quake last month. "There are rules, and it's related to the issue of sovereignty, no one can just show up without notification."
In Sulawesi this week, Sutopo acknowledged foreign assistance in the form of Hercules C-130 transport planes would now be useful if deployed to help local aid workers: "While our teams have been able to reach isolated parts of the affected city and regencies, we are having difficulties communicating with them due to limited access," he said. "We are still trying to distribute food and clean water supplies across the province."

The Foreign Ministry, meanwhile, briefed envoys from more than 20 countries that the Indonesian government would accept assistance in the form of supplies, expertise and equipment, but suggested that cash donations be directed to the Indonesian Red Cross (PMI).
Indonesia's reluctance in accepting foreign aid has previously been attributed to national pride, a desire for self-sufficiency or protecting the nation's sovereignty. According to some analysts, Widodo risks looking weak if he accepts outside help too readily, while risking a political backlash if Indonesia cannot handle the disaster on its own.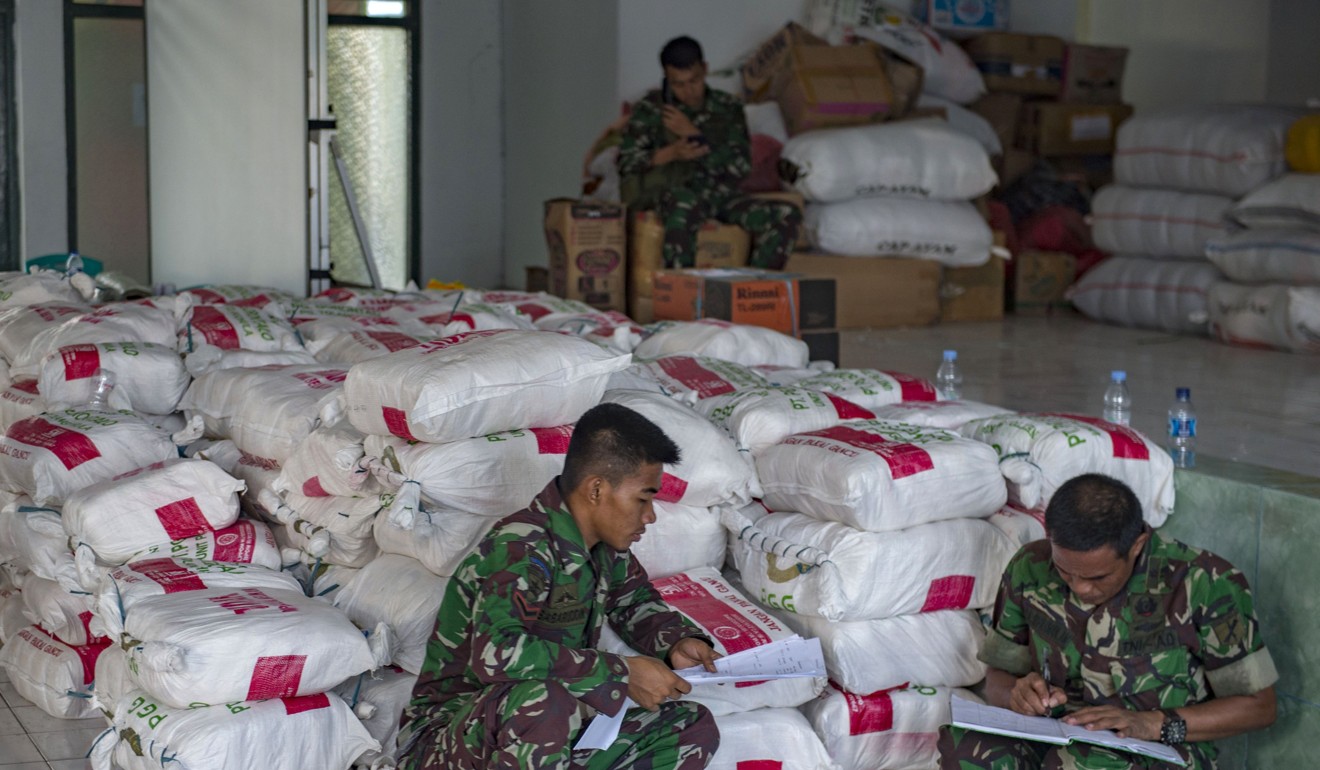 As if to save face, this week Securities Minister Wiranto explained Indonesia's acceptance of assistance for the Sulawesi disaster as helping bilateral diplomacy with other countries.
"The president has decided to accept aid from abroad," he said. "Another consideration is, Indonesia has also often contributed and given aid. Helping each other is an international tradition which we need to appreciate."
Other nations' acceptance of foreign aid has been mixed across Asia in previous disasters. China, for example, was welcoming of international support following the horrific earthquakes in Sichuan in 2008 which claimed 87,587 lives, where relief efforts were also hampered by difficulties reaching those trapped by rubble.
But the same year the Myanmar government refused to provide visas to foreign aid workers or accept US military help in the immediate aftermath of Cyclone Nargis, which killed 138,600 people. It was only after two weeks of negotiations and pressure from Asean (the Association of Southeast Asian Nations) and the United Nations that the Burmese junta officially accepted the international relief effort.
Likewise, India and Bangladesh are among countries that have rejected or limited international assistance in recent years, but have been generous when it comes to providing aid, for example to Rohingya refugees.
Chris Lamb, a former Australian ambassador who now works as a humanitarian aid consultant, said local Red Cross and Red Crescent societies were recognised by most countries to act in an auxiliary role to provide immediate disaster relief, whereas other charities and governments may need permission first. "In Australia, aid is often funnelled through the Australian Red Cross to be sent to the PMI or the local society in question, who will be on the ground almost immediately. If you had to wait for clearance to build shelters, the need may be gone by the time you get there."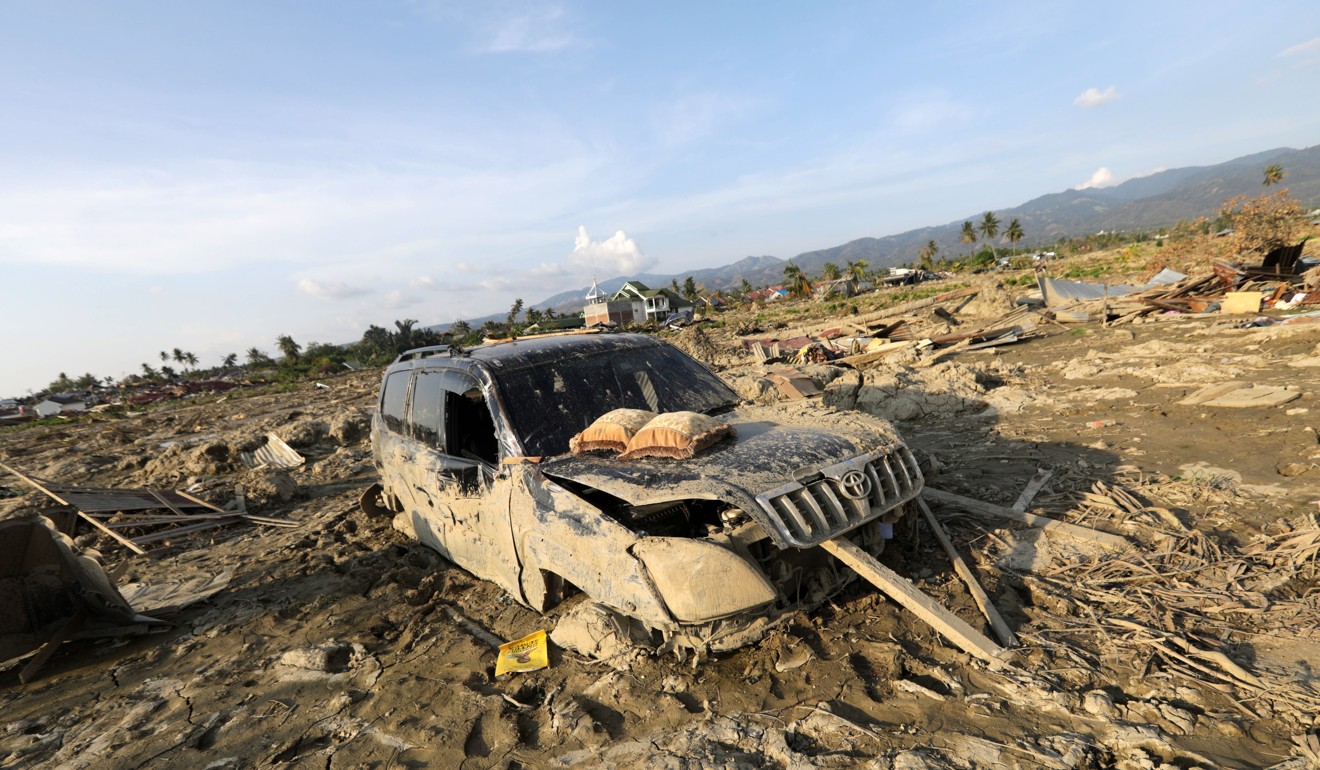 He added: "A government like Indonesia may feel that accepting aid from some countries but not others raises questions they would rather not have to answer, and also raises the probability of the perception they can't cope. That's not a very palatable position for countries to be in.
"The Lombok emergency could just show that Indonesia still is not able to deal with some disasters very easily and Sulawesi may show the value of accepting international help."
Sutopo said a disaster relief fund of 4 trillion rupiah (US$274 million) managed by the finance ministry and the BNPB could be topped up by parliament. Reconstruction efforts for both Lombok and Sulawesi would be separately funded by the national government, he said.
But in Lombok, around 445,000 survivors displaced by the August earthquakes on that island have already spent several weeks living in makeshift tents and shelters, where diseases such as malaria are flourishing.
When they ask why rebuilding efforts have not yet begun, the Lombok survivors are told by local officials that only about 34,000 of the almost 150,000 damaged houses on the island have been surveyed and confirmed eligible for government funding for reconstruction. Demolishing unsafe buildings and clearing sites for new houses could take three to four months, while temporary homes could be built in six months but may not be paid for out of government funds.
If their experience is anything to go by, the victims of the Sulawesi disaster could be homeless for many months to come.
Baiq Diya Ratu Ganefi, a member of the House of Representatives from Lombok, said this week: "If the government is serious about helping victims, the bureaucratic procedure should be made simple. President [Widodo's] instruction is simple, but why are local bureaucrats making things complicated? Have pity on the survivors." ■