Since President Rodrigo Duterte hinted he may be seriously ill last week, the looming question of succession has seen five groups step up their efforts to vie for power.
And their attempts are not likely to wane, even after the 73-year-old leader said on Tuesday: "I don't have cancer so don't be afraid to come near me."
Duterte also told reporters that doctors had suspected cancer but latest tests showed, "I'm not yet cancerous".
Among those positioning themselves for leadership are Vice-President Leni Robredo, the opposition Liberal Party which she now heads, and members of the Magdalo Group as well as moderate left-wing Akbayan and civil society groups.
Second is former senator Ferdinand "Bongbong" Marcos Jnr and his mother, Congresswoman Imelda Marcos, and sister, Ilocos Sur Governor Imee Marcos.
Next comes the Davao group, headed by Duterte's daughter, Davao City Mayor Sara Duterte, and other Duterte loyalists. These include retired military officers, sitting public officials and diehard civilian Duterte supporters.
Fourth is House Speaker and former president Gloria Macapagal-Arroyo and her political allies, while fifth is the Communist Party of the Philippines-New People's Army and the National Democratic Front and its above-ground organisations.
Two external forces could also come into play: certain agencies and branches within the United States and, for the first time, the Chinese government. Elements in the armed forces and the Philippine National Police could deliver the swing votes, although a takeover by a military officer remains a possibility.
Last week, when Duterte spoke to a room of active and retired generals, he indicated he was ready to swear into office a military junta to replace him because his constitutional successor Robredo was "mahina sa diskarte" (weak in strategy).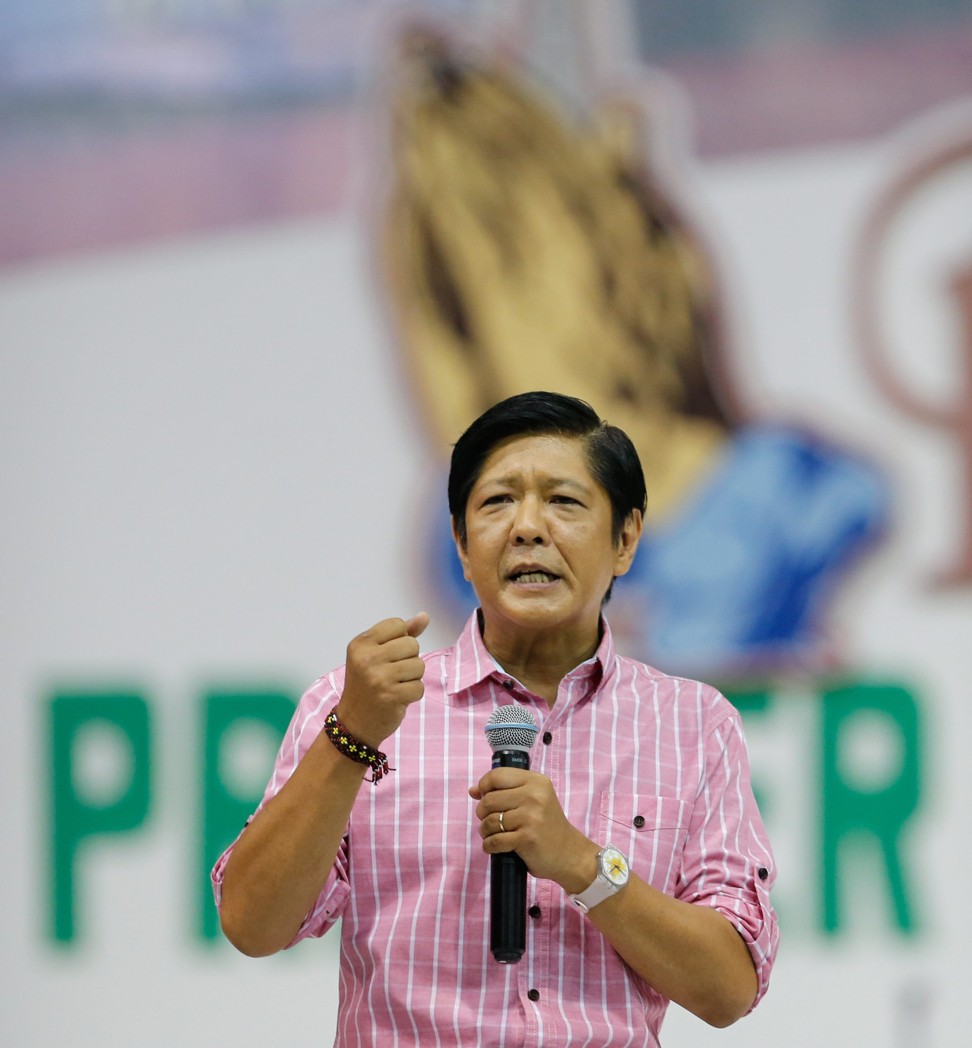 He put his symptoms down to Barrett's oesophagus – a complication of his gastroesophageal reflux disease – and said he had ignored his condition.
"I neglected it by continuing to drink … So it got worse … But I would tell you that – if it's cancer, it's cancer. And if it's third stage, no more treatment. I will not prolong my agony in this office or anywhere."
It would be "fine" with him, Duterte added, if someone in the armed service formed a junta and asked him to step down. "As I said, all you have to do is to come here, the major commands. If you feel like having coffee with me, then tell me and I will go down," he said. "I will announce: 'I was deposed a moment ago by the armed forces of the Philippines and the police. They are now the ruling junta of the Philippines. I am going to personally swear them to office'."
A senior military officer, who spoke on condition of anonymity, said there was "simply no basis" for any military officer to take power. He added: "I don't see any [instance] even in the history of our country when we even got close to that."
He said some civilians had asked officers to "do something" if they did not support Duterte: "I tell them – that's like opening Pandora's box. We had a hard time closing Pandora's box. Why should we again open it?"
The officer added that the armed forces had been on a "long road to professionalism" since coup attempts were staged from 1986 to 1989, and again in 2001, 2003, and 2007.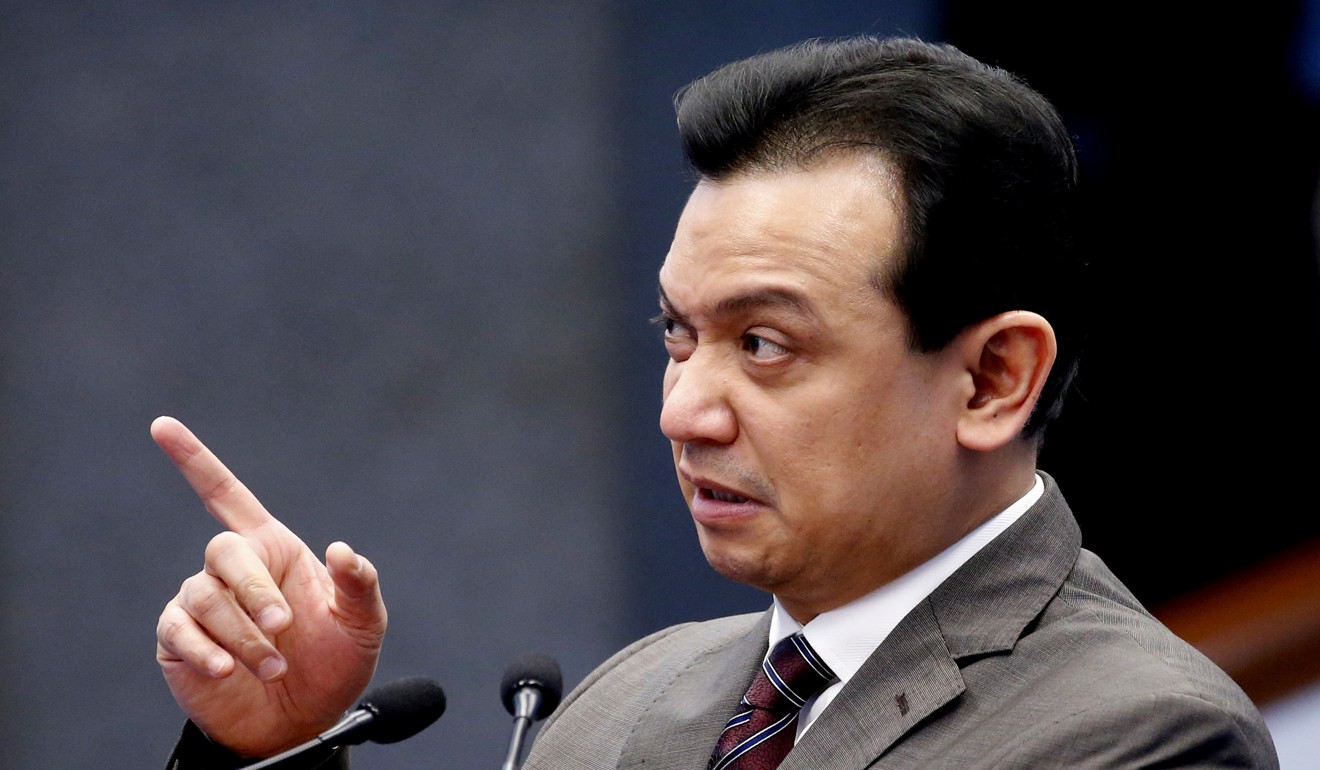 When asked who might be in a position to form a military junta, he said only a very senior ranking officer such as the armed forces chief of staff could pull it off. But he noted the incumbent, General Carlito Galvez Jnr, would retire in December.
The officer recalled only two instances of senior generals being able to successfully remove a sitting president. One was in 1986, involving then-president Fidel V. Ramos, and the other was in 2001, involving former armed forces chief of staff Angelo Reyes.
In General Reyes' case, he staged a counter-coup after he discovered another general – aligned with then-vice-president Gloria Macapagal-Arroyo – had commandeered 47 armoured vehicles. This prompted Reyes to withdraw his support from then-president Joseph Estrada to prevent a bloody conflict among soldiers, he said.
The officer stressed that in both instances, the generals handed power back to civilian leaders: Ramos to Corazon Aquino and Reyes to Arroyo: "At this moment, I don't think there is a military officer willing to take power for himself after a long term of professionalism."
Last month, General Galvez issued a rare warning to "every soldier, airman, sailor and marine not to meddle or take part in partisan politics". "Our loyalty is to the constitution … adhere to the rule of law and always obey the chain of command," Galvez said, insisting infractions would be dealt with severely.
Coincidentally, 29 years ago, Galvez took part in the bloody 1989 coup against then-president Corazon Aquino before being given amnesty by her successor, Fidel Ramos.
Barry Gutierrez, the spokesman for Vice-President Leni Robredo, expressed confidence the armed forces would follow the constitutional order of succession should anything happen to Duterte.
"In previous briefings with the armed forces leadership, together with the defence secretary, they have repeatedly told the vice-president that they will follow the Constitution," Gutierrez said.
He predicted the Supreme Court would not resolve Bongbong Marcos' allegation that Robredo won her position fraudulently any time soon. Duterte previously indicated he would step down if Marcos, 61, overturned his vice-presidential defeat, paving the way for the younger man to replace him.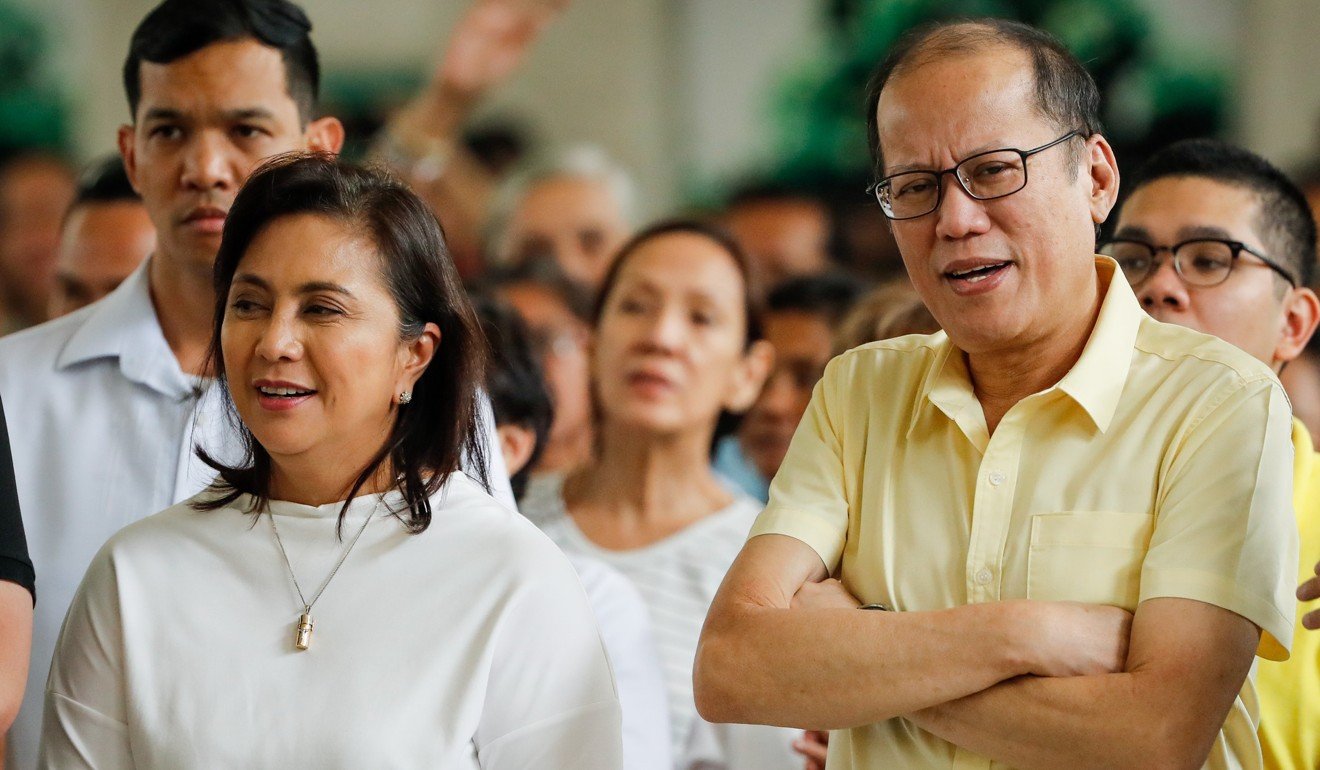 But Robredo is facing a fresh challenge. House Speaker Arroyo has backed a new version of a draft federal constitution that will bypass the vice-president if anything happens to Duterte. Its vague wording would even allow the former president to return to her previous role.
As Arroyo controls the House of Representatives, the draft charter seems likely to pass and sent to the Senate for final approval.
Gutierrez described the political opposition as divided into two factions. On one side are those aligned with Robredo, which includes the Magdalo group of Senator Antonio Trillanes, the moderate left-wing Akbayan, Aksyon Demokratiko and the civil society group Tindig Pilipinas. On the other are the groups aligned with Communist Party of the Philippines founder Jose Maria Sison.
Although he refused to rule out a temporary alliance with Sison's group, he said there was "no trust" between the groups.
Duterte's political coalition was "fragile" and wracked by conflict, he continued. For example, the groups of Leoncio "Jun" Evasco Jnr (the secretary of the cabinet) and Christopher Lawrence "Bong" Go (Duterte's most trusted aide) do not see eye to eye, he said.
Gutierrez added that although the groups of Arroyo and the Marcoses are still aligned with Duterte, his family and associates, those groups had competing political agendas.
Gutierrez also raised the prospect of foreign meddling in Philippine politics. Indeed, Duterte himself revealed as much when he disclosed that a foreign country had provided him information about his political enemies.
"I don't doubt the US has not abandoned its interests in the Philippines," Gutierrez said. "Duterte enjoys a very, very close relationship with the Chinese government more than any other government before."