Singapore is at the tail end of yet another vociferous public debate about Section 377A, the law that criminalises acts of "gross indecency" between consenting male adults.
But unlike Hong Kong and Taiwan, which have made strides towards recognising same-sex couples, authorities in the Lion City appear reluctant to strike down the law, leaving gay men at risk of prosecution and the LGBTI community vulnerable to renewed prejudice.
In the weeks since homosexuality was decriminalised in India on September 6, Singapore has seen a flurry of lobbying from both pro- and anti-repeal camps.
The pro-repeal group Ready4Repeal filed a petition that gathered 50,000 signatures, supported by academics, business leaders, diplomats, ex-parliamentarians and a former attorney general. They believe 377A is unjust and discriminatory.
The anti-repeal group's counter-petition hit double the number and was backed by religious authorities, including the National Council of Churches of Singapore, the Catholic Archbishop of Singapore and the Singapore Islamic Scholars and Religious Teachers Association. Their stance is a defence of "traditional values".
Constitutional arguments by prominent legal minds played out in the mainstream press. A former Supreme Court judge labelled 377A "an impotent anachronism", while a Christian law professor insisted it was "a contemporary, important law".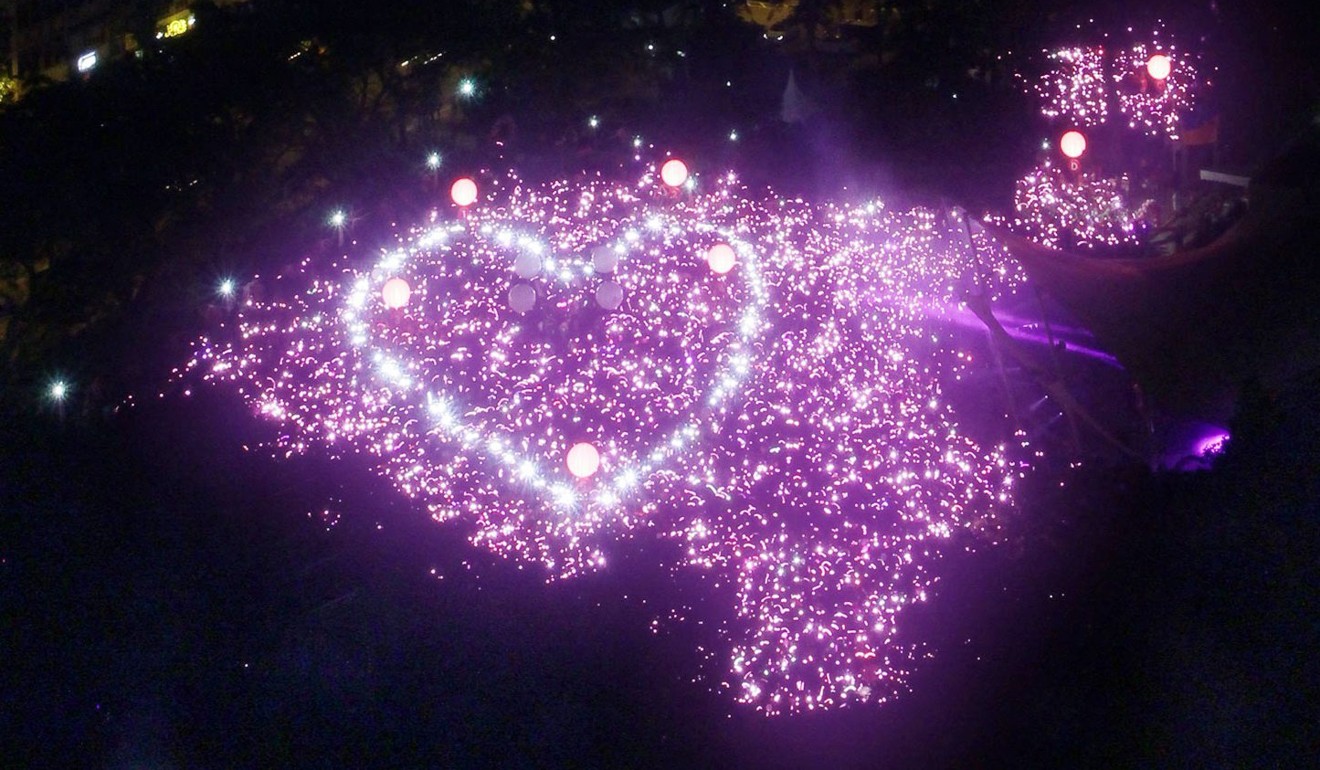 Government leaders issued mostly non-committal statements, or waffled between their personal inclination to be tolerant and what most of society wants. Singapore's law minister K. Shanmugam, for one, expressed reservations about criminalising gay lifestyles but insisted it would be "wrong for me to impose my personal views on society as a policymaker".
Then there were the thousands of voices amplified on social media and the comments threads of online articles. A multitude called for equality. As many decried homosexuality as "not normal", "not natural", "same as paedophilia" and "same as bestiality".
Thus did a barely disguised politics of disgust push back against civil discourse, with the law professor who deemed 377A an important law citing "incest" as an analogous "sexual orientation" comparable to homosexuality.
According to two organisations that provide social services to the LGBTI community, the bigotry and hate speech that surfaced in recent weeks have inflicted real damage on the mental health of LGBTI individuals.
Oogachaga, a secular organisation that works with the community, received 155 calls for help on its hotline, email and WhatsApp counselling services in September – a 50 per cent increase from the month before. Jejaka, a smaller organisation focusing on Muslim and/or Malay youth, saw its weekly group counselling sessions double to eight participants in the same period.
Leow Yangfa, Oogachaga's executive director, told me: "As public debate on 377A peaked, counsellors reported a spike not just in numbers but also in the intensity of problems from clients, especially younger clients, who often lack the resources and resilience to cope. Some expressed fears about rejection by their families, peers and religious communities. Others felt overwhelmed by the hostility and homophobia they saw on social media. Several talked about having suicidal thoughts and attempts."
Jejaka's founder, who goes by the pseudonym Yusof, said "there is still a fear among gay, bisexual and queer men of being arrested under 377A, despite the government stating that it prefers not to prosecute. This fear prevents them from coming out or seeking help, and many continue to suffer in isolation."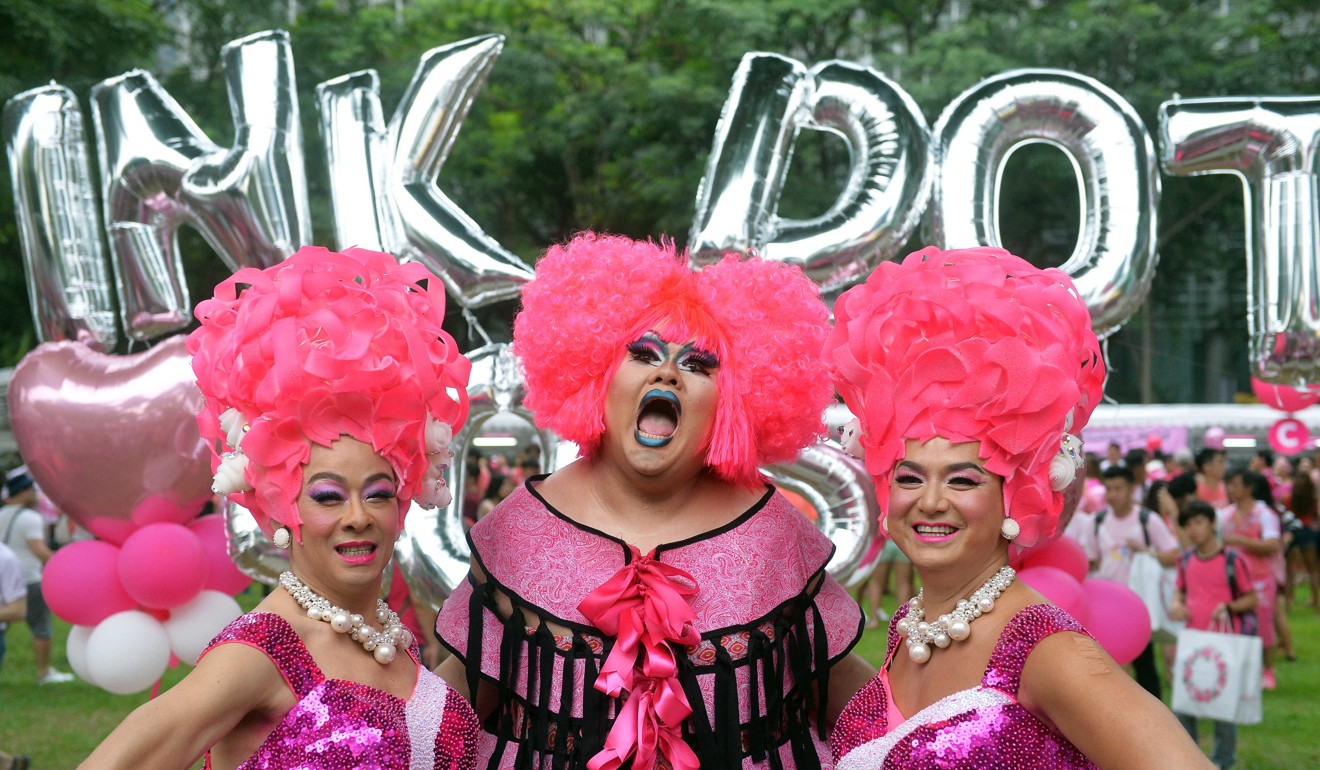 Indeed, fear and revulsion were common themes for gay youth of different religious and ethnic backgrounds interviewed for this piece. Their stories spoke of depression and self-harm – even exorcism.
Law undergraduate Daryl Yang said when he came out to his Buddhist parents at age 20, "they were extremely disappointed and tried different ways to rid me of what they saw as a contamination in me. They even hired a monk to perform rites to cleanse me."
Yang shared his experience matter-of-factly with me, with no hint of self-pity. He was also quick to point out that his parents "were not malicious but simply misguided in their belief that homosexuality is an affliction that can be cured".
Comedian and activist Hirzi Zulkiflie said he had been cursed and spat at in public for "speaking out for the humanity of brown LGBTI youth", meaning Indians and Malays; most of the latter are Muslims.
Hirzi recalled a 2014 autograph-signing session when he met a 14-year-old girl wearing a tudung, or headscarf, who told him: "I can't stop harming myself, because I can't come to terms with my feelings towards other girls."
"It was very heartbreaking to hear, and she was just the first of many kids who shared such stories with me," he said.
As many a psychologist will attest, it's easy for adolescents and young adults to turn others' disgust for them against themselves. Hirzi's experience suggests homo- and transphobia are not just online phenomena but something that can spill painfully, even dangerously, into real life.
Jotham Lim, 28, a communications executive who is Christian, told me he struggled with same-sex attraction and felt "ashamed, dirty and depressed" in liaisons with other men in his late teens and early 20s.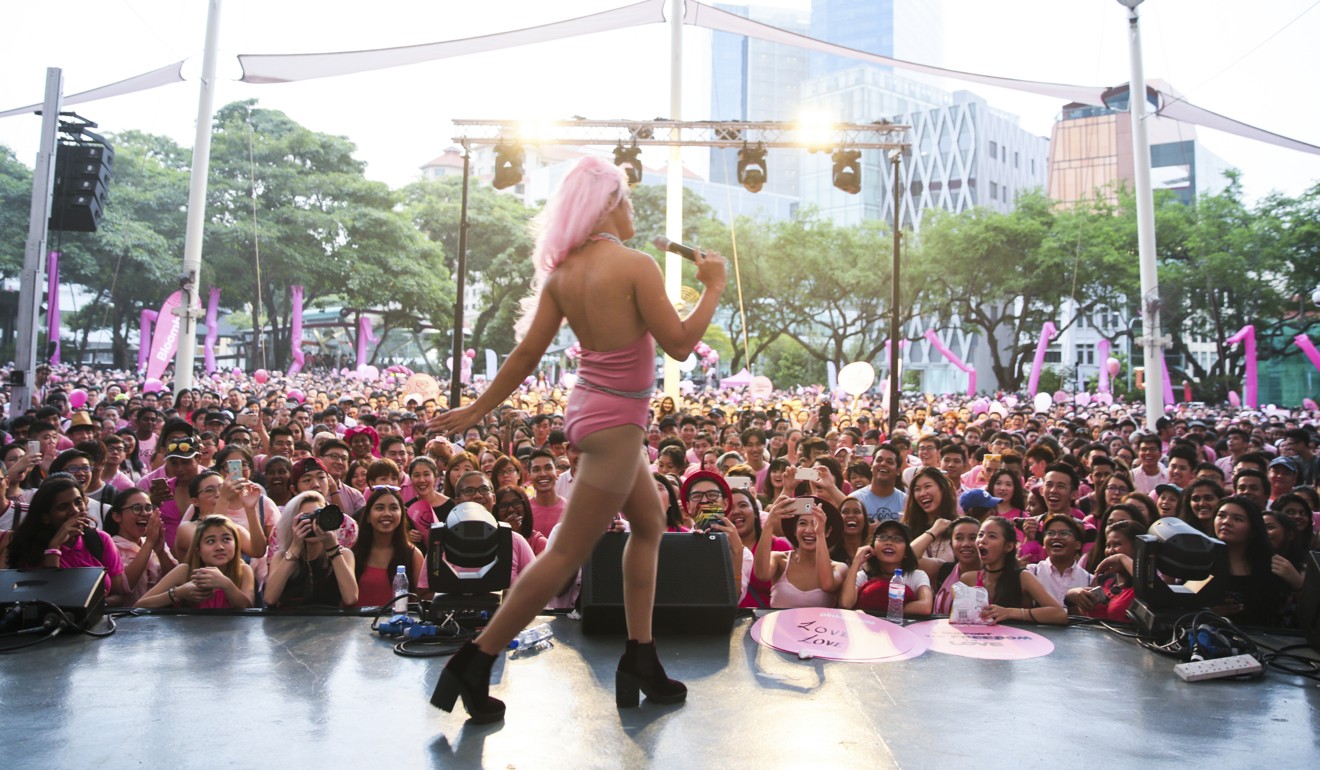 But he felt "very blessed that my parents and friends were completely supportive when I came out to them five years ago. There's still a lot of stigma about homosexuality in the Christian community."
Yang, Hirzi and Lim have since overcome their personal struggles and adopted different approaches to address the negative repercussions of 377A.
Yang co-founded and led the Inter-University LGBT Network, an alliance of student organisations across different universities that aims to foster safer and more inclusive campuses. As a law student, he has publicly rebutted the arguments of the Christian law professor in letters published in the mainstream media.
Hirzi co-owns a YouTube channel with nearly 150,000 subscribers and commands an Instagram following of almost 86,000. He employs LGBTI youth to work on his videos whenever possible and uses his influence to "constantly reinforce the worth of queer youth and their right to be loved". He remains the only Muslim man to serve as an ambassador for Pink Dot, Singapore's largest LGBTI movement.
Lim has co-founded a video production company that does street polls on social issues including attitudes towards homosexuality. He has also lent his face to truelove.is, a Christian initiative with the tagline "Come Out, Come Home", which Lim said "aims to de-stigmatise same-sex attraction within the Christian community".
These three millennials strike me as role models with the capacity to empower others – yet according to the law, they are also potential criminals.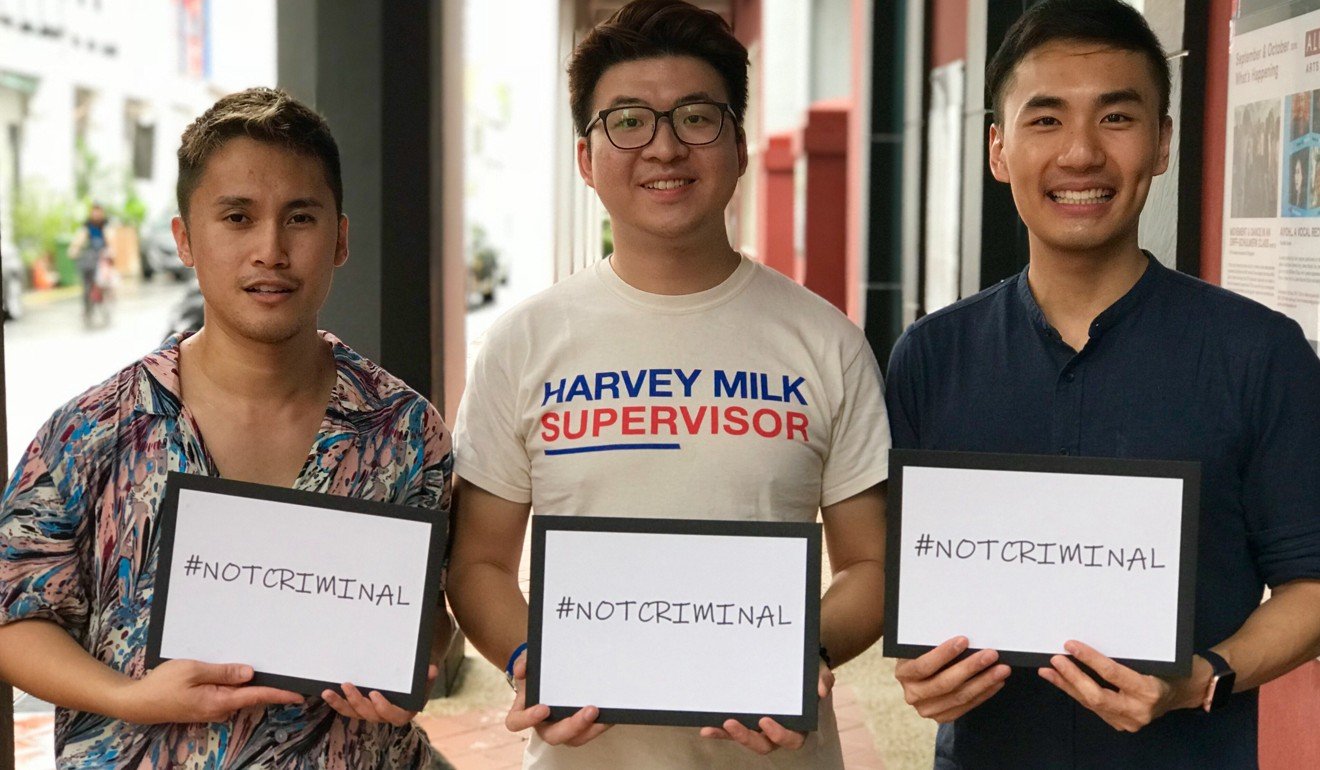 As the latest debate on 377A begins to subside, the law looks likely to remain for the foreseeable future. It was notably excluded from a recent government review of Penal Code offences conducted "to better protect vulnerable people".
Still, many progressives believe the repeal of 377A is a matter of when, not if.
To my mind, the call for patience and consensus obscures an awful reality that persists with each day that the law remains.
For whether the law is enforced or not, 377A sends a signal that it is OK to brand innocent individuals as criminals. It condones and perpetuates the stigma and disgust that is daily targeted at the LGBTI community.
Perhaps worst of all, it threatens the self-worth and mental health of present and future generations of LGBTI youth in Singapore; youth who deserve, as much as anybody else, the chance to grow up without fear or shame.
Ken Kwek is a screenwriter, playwright and author based in Singapore