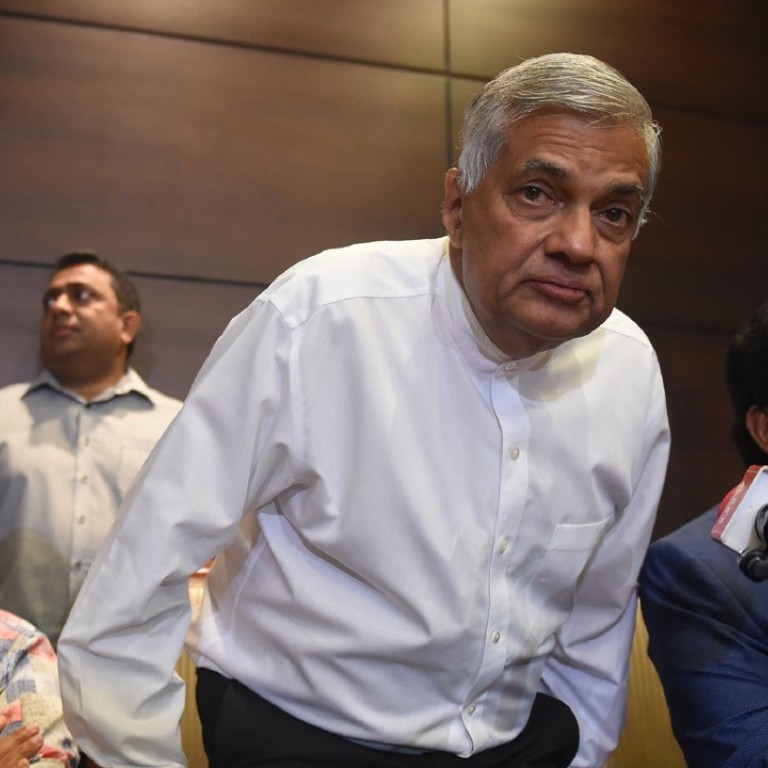 What Rajapaksa's return means for China-India tug of war over Sri Lanka
Sri Lankan President Maithripala Sirisena came to power on an anti-China agenda
But his ousting of prime minister Ranil Wickremesinghe in favour of the former strongman leader suggests a shift in position
Sri Lanka
's long-running domestic power tussle metamorphosed into full-blown turmoil over the weekend, leaving its foreign policy more tangled than ever, especially in regards to India and
China
.
On Friday, Sirisena sacked Wickremesinghe and his cabinet and installed the former strongman president Mahinda Rajapaksa as the new prime minister, triggering a political crisis.
On Sunday, in a televised address to the nation, Sirisena claimed Wickremesinghe's dismissal was linked to a plot to assassinate him and a former defence secretary. According to The Hindustan Times, he said a person questioned by investigators said a minister was involved in the plan and so he had no choice but to dismiss the prime minister and his cabinet.
Wickremesinghe has refused to accept the decision while others are horrified that Rajapaksa, accused of human rights violations and corruption, is back in power. In response, Sirisena has suspended parliament, where Wickremesinghe commands majority backing, until November 16.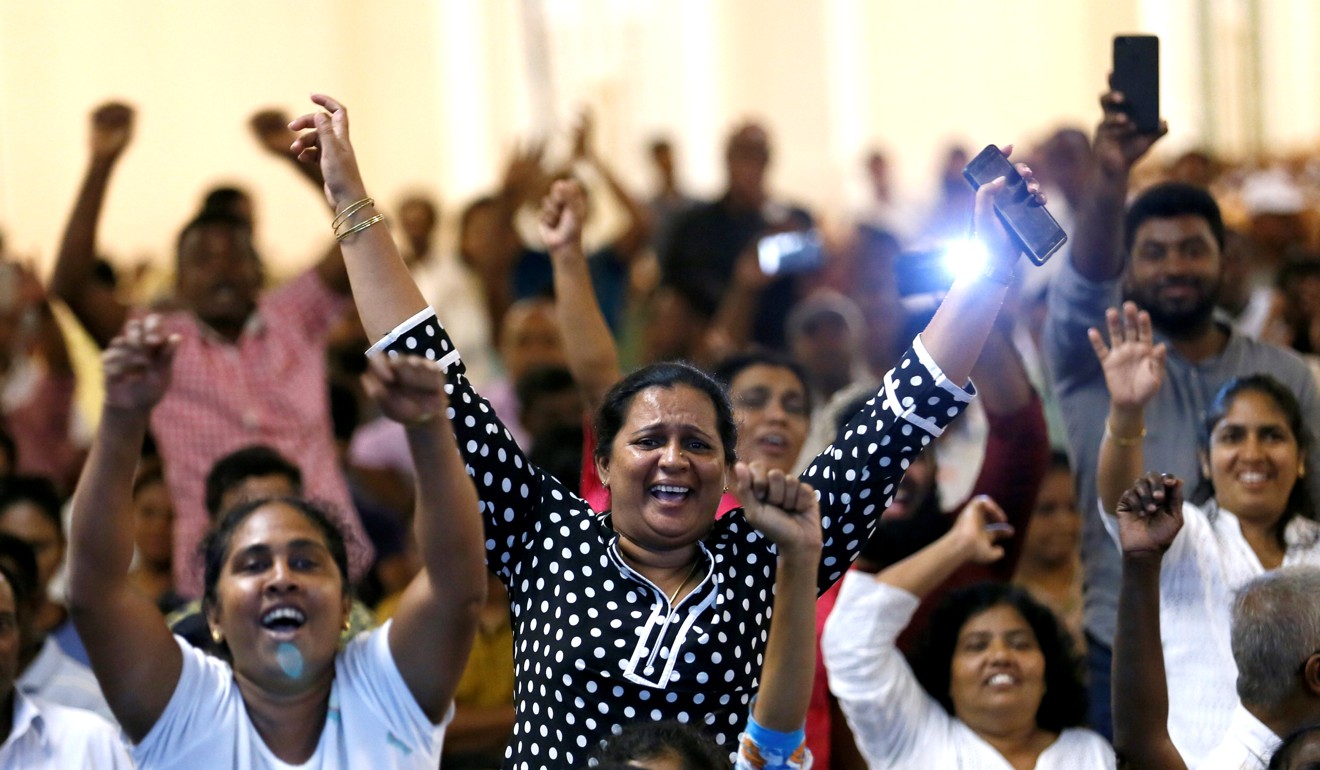 Beijing and New Delhi will be keenly monitoring the political situation, which was marred by violence on Sunday night when a man was shot dead and two others injured in Colombo.
Sri Lanka's political stability or lack thereof is a major source of worry for New Delhi given that Rajapaksa is seen as close to China. When he was voted out of office three years ago, he fiercely blamed New Delhi's intelligence agency for his loss.
However, his relationship with India has improved over the years thanks to routine visits to New Delhi that he continued to undertake even after leaving office.
New Delhi maintained its silence for two days before issuing a cautiously worded statement on Sunday, saying: "India is closely following the recent political developments in Sri Lanka. As a democracy and a close friendly neighbour, we hope that democratic values and the constitutional process will be respected. We will continue to extend our developmental assistance to the friendly people of Sri Lanka."
In stark contrast, China was quick to congratulate Rajapaksa, who oversaw the final stages of a long bloody war against Tamil extremists. Beijing's envoy to Sri Lanka, Cheng Xueyuan, personally called on the incoming prime minister to convey the wishes of President
Xi Jinping
.
Rajapaksa drifted closer to Beijing especially in the final years of his presidency, which lasted from 2005 to 2015. His tenure was marked by a shift in Sri Lanka's foreign relations, as the nation drifted away from India's sphere of influence and into China's. Controversially, this included Colombo signing up to a series of critical infrastructure projects as part of Beijing's
Belt and Road Initiative
that left it in China's debt.
Last year, Wickremesinghe came in for heavy criticism regarding his role in a Rajapaksa-era project, the Hambantota deep-sea port. His cabinet granted a 99-year lease on the facility to Beijing in a debt-for-equity swap, to ease demands on it to repay Chinese loans for the US$1.4-billion project.
WIDENING DIFFERENCES
The tense relations between Sri Lanka's leaders became more apparent this month as Wickremesinghe prepared to visit New Delhi to meet high-ranking Indian authorities including Prime Minister
Narendra Modi
.
His visit was chiefly aimed at ironing out issues related to delays in some of the strategically important India-backed infrastructure projects, that had been of concern to both sides.
Some of the pending India-assisted projects are the LNG (liquefied natural gas) terminal in Kerawalapitiya, near the country's capital Colombo; Mattala airport, which is close to Hambantota port; oil tank farms in Trincomalee; Palaly airport in Jaffna; and the Trincomalee oil tank farms. These projects were chiefly intended by India to counterbalance China's footprint in its neighbour.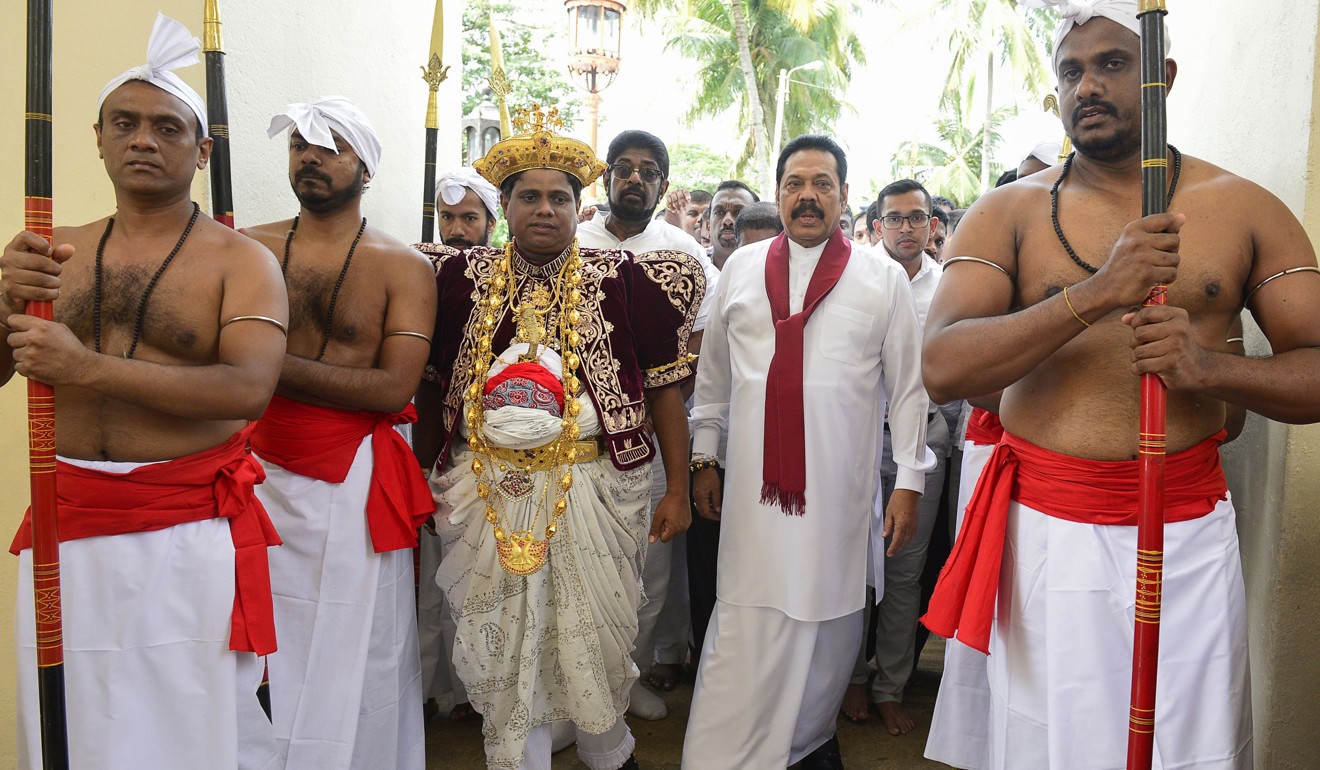 Just a few days before Wickremesinghe's visit, Indian daily The Hindu claimed Sirisena had told a cabinet gathering that New Delhi's top intelligence agency, the Research and Analysis Wing (RAW), was plotting to assassinate him without Modi's knowledge.
Wickremesinghe's government and Sirisena – in a phone conversation with Modi – rejected the reports several times within hours, being aware the supposed episode could cause lasting damage to Indo-Sri Lanka relations.
Subsequently, the Sri Lankan government announced it had cancelled a US$300 million housing deal – to build 40,000 houses in Jaffna in Sri Lanka's north – with China and awarded it to an Indian company.
Sathiya Moorthy, a Sri Lanka expert and director of the Chennai chapter of policy think-tank Observer Research Foundation, said last week – before Wickremesinghe was ousted – that there was "a positive mood prevailing in both India and Sri Lanka for bettering bilateral relations".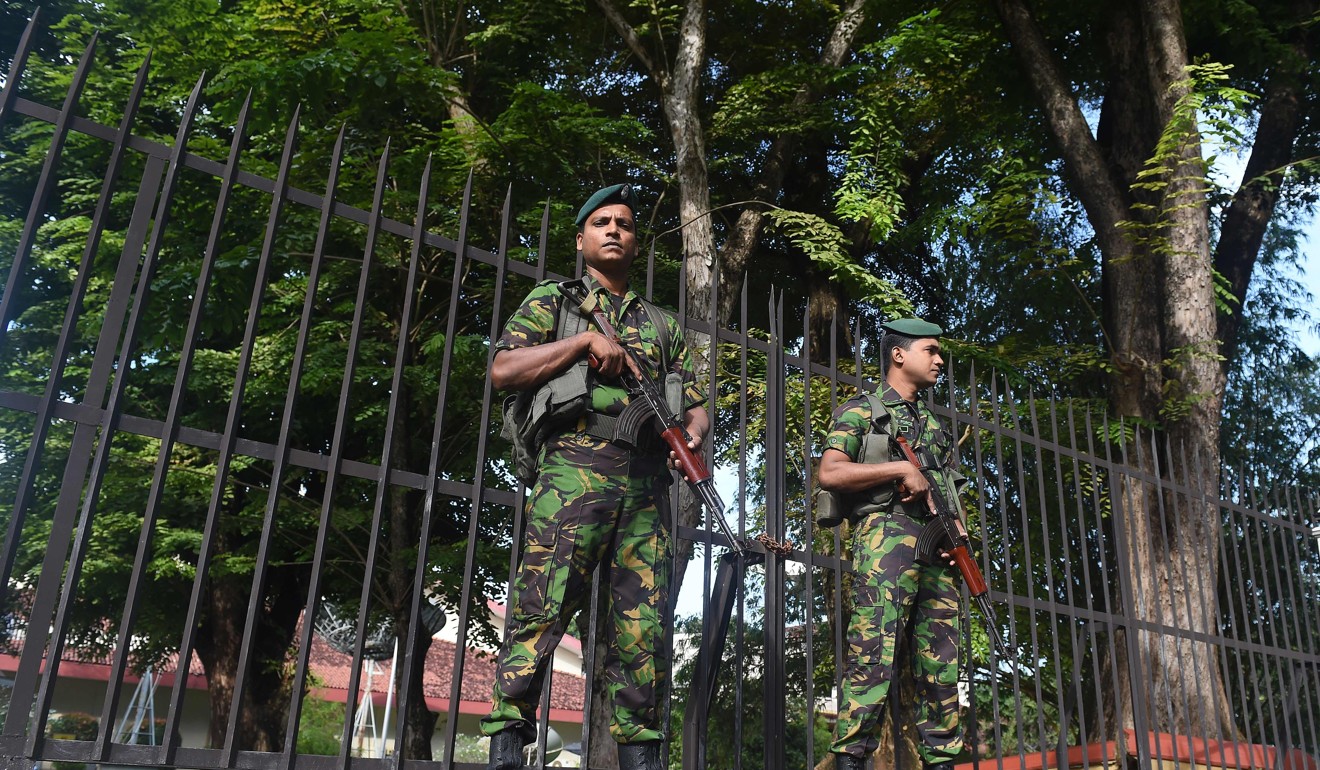 However, Nilanthi Samaranayake, the South Asia analyst with the Washington-based think-tank Centre for Naval Analyses, said the presence of two centres of power in Colombo meant policies would not be "as streamlined as they could be, especially on clear messaging to India."
WHAT NEXT?
Sirisena, who came to power running a strong anti-China campaign four years ago, has of late become more conciliatory towards Beijing. While he suspended many Rajapaksa-era Chinese funded projects when he took power, he allowed several to go through after tweaks were made.
He has not moved to reconfigure the relationship with New Delhi. But in July, he announced that the Chinese ambassador to Sri Lanka told him that Xi had gifted the island country 2 billion yuan (US$290 million) for any project.
"I'm going to hand over a proposal to the Chinese ambassador to build houses in all the electorates in the country," he said.
Some analysts believe the latest developments mean Sri Lanka will come under greater Chinese influence, undoing Wickremesinghe's efforts to rebalance relations, others say the status quo in the New Delhi-Colombo relationship could remain.
Colombo faces a presidential election in little more than a year and the country is already entering campaign mode.
But snap parliamentary polls could take place before that. On Sunday night, Rajapaksa issued a statement on Twitter suggesting Wickremesinghe's government had mismanaged the country. It was in a "moment of national peril", with its deteriorating economy, falling rupee and people being "oppressed by the ever-rising cost of living".
An election would give "people the opportunity to vote for a programme that will bring the country out of the all encompassing economic, political and social crisis that it is now in," he said.