Thailand
Get more with myNEWS
A personalised news feed of stories that matter to you
Learn more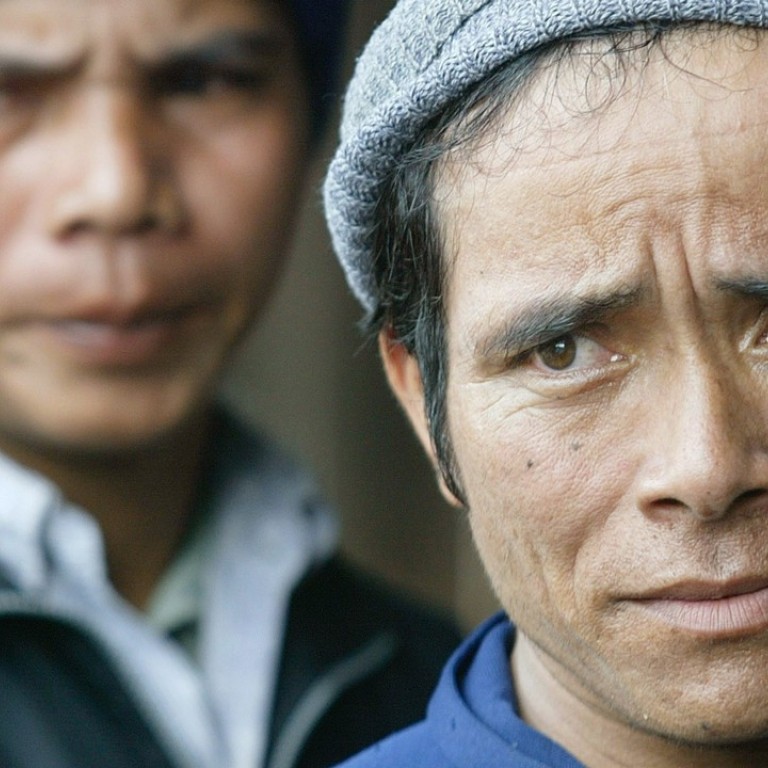 Persecuted in Hanoi, locked up in Bangkok: the Montagnards, Vietnam's forgotten Christians
The Montagnards have faced decades of persecution for backing America in the Vietnam war and for practising what Hanoi brands an 'evil way' religion
Even for those who manage to escape the country, the future is often bleak
Jostling for space behind bars inside Bangkok's notorious Immigration Detention Centre (IDC), Siu H'kli, 30, a Montagnard refugee from Vietnam, tries to make herself heard above the hundreds of other inmates trying to communicate with loved ones and charity workers.
"I'm very scared, I'm in here by myself but my kids are outside," H'kli shouts at the top of her voice in her orange prison uniform. "It doesn't matter where we go, we just cannot go back to Vietnam."
Standing next to her is Nay Y Khot, 25. Despite sharing a squalid cell with around 130 other detained immigrants, he is also far more concerned about the prospect of being forced back to Vietnam.
"If I get sent back I'll go back to jail and be tortured," he explains.
H'kli and Y Khot are two of 85 Montagnards jailed in August after being arrested during raids in Nonthaburi province. A list of the adult detainees shows they range in age, from 18-year-olds to some who are in their 70s. A further 47 Montagnard children are being held at the Thai Ministry of Social Development and Human Security, according to Fortify Rights.
It's just the latest in a seemingly never-ending cycle of hardship for Vietnam's forgotten Christians.
The Montagnards, or Dega, are the indigenous people of the Vietnamese Central Highlands.
They faced persecution for decades for supporting America in the
Vietnam
war and for practising forms of Christianity that Hanoi brands "evil way" religions.
There have been widespread accusations of human rights abuses and land grabs against them in their homeland, and thousands have escaped to
Cambodia
and
Thailand
in recent decades in hope of a better life.
Most of the hundreds who fled in the most recent wave that started in late 2014 have been deported back to Vietnam by the Cambodian government or returned "voluntarily". The rest are mostly either living in what amounts to little more than house arrest in Phnom Penh, locked up in Bangkok's IDC or in limbo on the outskirts of Bangkok.
Sitting in a small house in a far-flung district of the capital, around a dozen Montagnards recount some of the horrors that led to them fleeing their ancestral home.
Sin Thut, 31, recounts how one day he went to check on his sister. He was concerned for her well-being as her husband had left her and she had once been raped by a local policeman.
"The door was closed but I heard noises so I opened it and saw [the same] policeman trying to rape her," Thut says. "I was going to jump on him and hit him but then he hit me and I fell to the floor. Before he left he put a gun to my head and said if I told anyone he'd kill my whole family."
Nay Them, 33, the husband of H'kli in the IDC, says he was arrested twice and beaten by Vietnamese police due to travelling with a well-known Montagnard pastor named A Dao, who was sentenced to five years last year for "organising for individuals to flee abroad illegally".
Both Them and H'kli are HIV positive. Although he concedes he cannot prove it for certain, Them believes he was infected during an unnecessary blood transfusion administered at a military hospital after somebody ran him off the road in 2013. He believes the whole event was a set up and that he can see no other way he could have caught the infection as he and his wife had only ever slept with each other.
Them claims police quickly began spreading gossip. "The police knew I had HIV and started spreading rumours saying I claim to be a Christian but have HIV. Soon the whole village knew," he says.
Others recount similar stories of torture, intimidation and efforts to wipe out their way of life, including schools banning children from speaking in their native Jarai tongue.
When Montagnards are deported back to Vietnam, a common tactic employed by Hanoi is to force confessions from them denouncing the UN on television and warning others not to follow in their footsteps.
Due to the Communist Party of Vietnam's surveillance of the Central Highlands and its refusal to allow journalists or rights workers access to the area, verifying the accounts of Montagnard refugees is tough.
But the party itself does little to dispel the accusations. In 2015, a report by Human Rights Watch titled "Persecuting Evil Way Religion: Abuses against Montagnards in Vietnam" was made up of predominantly state-released media articles. One boasted that local officials had organised "many waves of search and hunt" actions against unofficial religious activities among minorities to "deal seriously with their leaders and core members".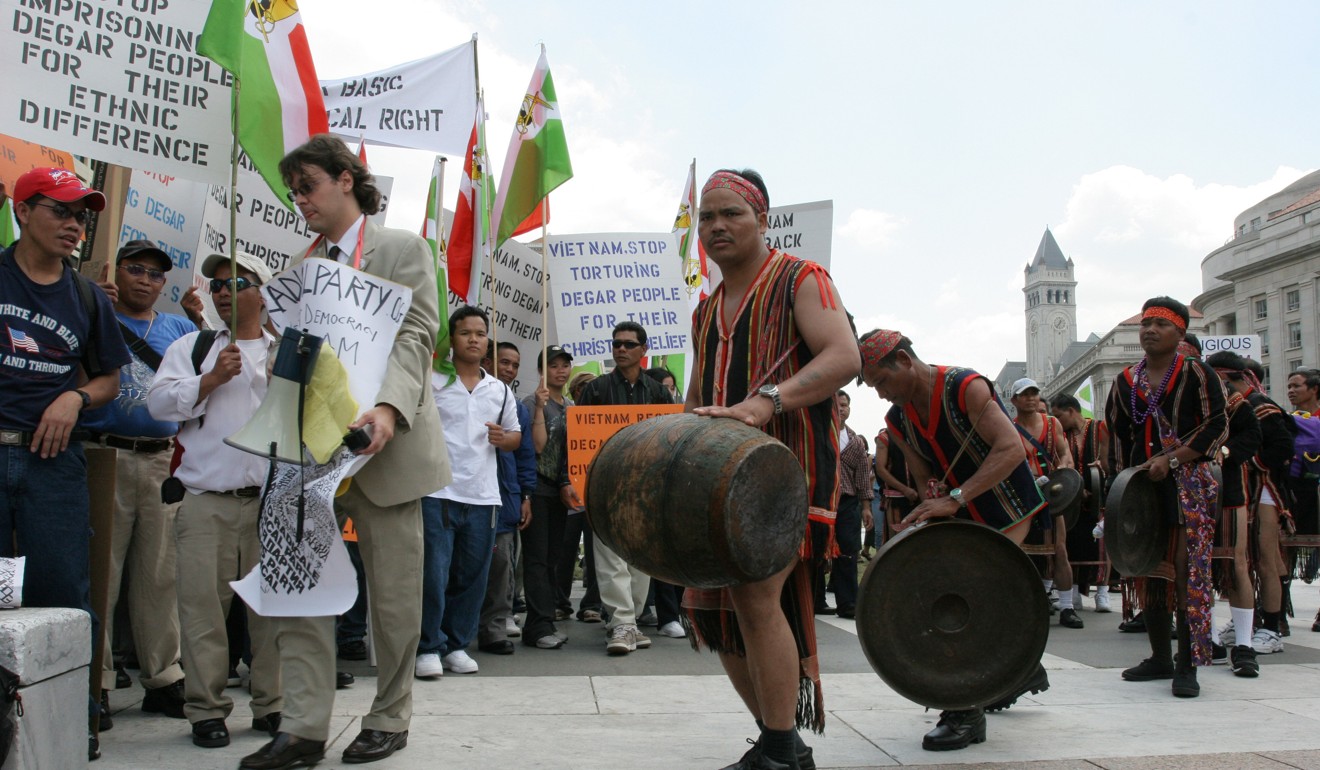 The Vietnamese government did not respond to requests for comment.
While the Montagnards are less likely to be returned to Vietnam in Thailand than Cambodia, they are still in a precarious situation. While many have been recognised as refugees by the UN's refugee agency, with no legal documents, they are unable to access employment or education and are forced to live off charitable handouts or work illegally, which puts them at risk of abuse and arrest.
The Thai government does not recognise refugees and this opens the door to rights abuses and indefinite detention of people who should be given protection, said Phil Robertson, deputy director of Human Rights Watch's Asia division.
"The separation of Vietnam Montagnard children from their parents runs completely contrary to Thailand's obligations under the UN Convention on the Rights of the Child, and so their parents should be released from the IDC and allowed to reunite with their children," Robertson said.
In a recent op-ed in the Bangkok Post , Kasit Piromya, a former Thai foreign minister, slammed the government's approach. "We need to stop thinking about refugees as a national security issue, but rather see the humanitarian dimension. Those who have fled for their lives need our care, not to be retraumatised through arrests," he wrote.
A Thai immigration official hung up when asked about the plans for the Montagnards in the IDC.
Grace Bui, a volunteer for the Montagnards Assistance Project, who delivers food to those in prison and on the outskirts of Bangkok, said the chances of finding a country to take them in were "very low". Refugees from war-torn countries were always going to be first in line, meaning the jailed Montagnards could be locked up for years, she said.
This is something Sin Thut is very aware of. "It's not up to me. I'll go wherever any government will take us. I know Vietnam is low down the pecking order but if I go back it will be serious," he says. "It is for all Montagnard Christians, there are many worse off than me." ■