The former chief minister of Sabah has become the latest high-ranking figure from Malaysia's former ruling coalition, the Barisan Nasional, to face corruption charges, in a sign the new government is expanding its anti-graft drive beyond the peninsula.
Musa Aman was on Monday charged with 35 counts of corruption for allegedly accepting bribes worth US$63 million in connection with timber concessions.
These dealings allegedly took place in Hong Kong and Singapore between 2004 – a year after Musa came to power – and 2008.
The charges are part of an aggressive anti-corruption clampdown spearheaded by the newly-minted Pakatan Harapan government, which in the May general elections toppled the Barisan Nasional from power after a six-decade stint in office.
Since then, several high-ranking members of the Barisan Nasional coalition's lead component party, the United Malays National Organisation (Umno), have been charged with graft, money-laundering, and tax evasion, among other offences.
The most high-profile of these cases is that of disgraced former prime minister, Najib Razak, and his wife Rosmah Mansor, who face multiple charges relating to the 1Malaysia Development Berhad global financial scandal.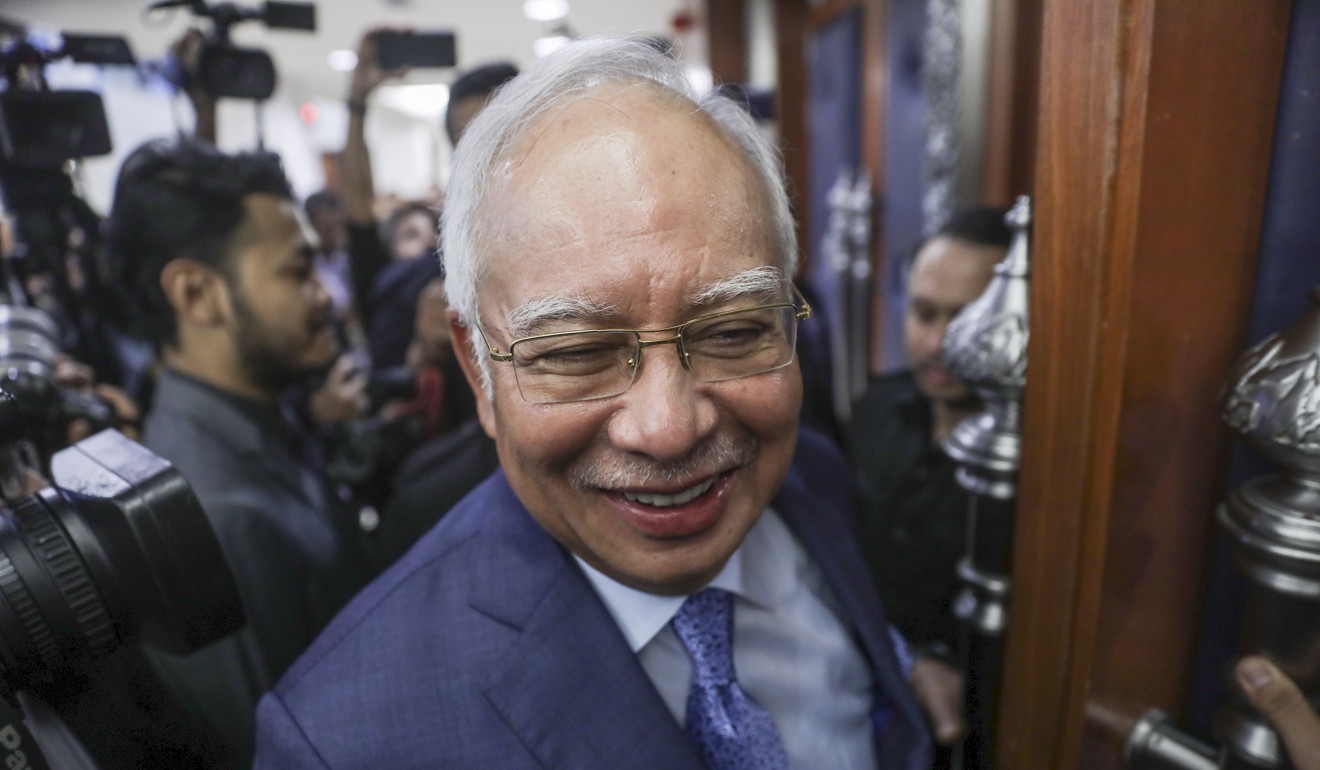 Sabah, a resource-rich state in Borneo, was formerly an Umno stronghold before changing hands in the recent elections for the first time in 24 years after several then-opposition parties formed a pact that prevented Barisan Nasional from forming a minority government.
Umno strongman Musa lost his post as chief minister after 15 years and soon afterwards left the country, claiming later he had visited Britain for medical reasons.
Musa returned to Malaysia in August after opponents called for him to lose his state assembly seat as he had not taken his oath of service and had missed several sessions. Days later anti-corruption authorities called him in for questioning.
The charging of Musa, which follows the charging of Umno president Zahid Hamidi, comes just weeks after Prime Minister Mahathir Mohamad said corruption had hamstrung development in Sabah.
Musa's fate is in stark contrast that of his brother, Anifah Aman – a former cabinet minister who resigned from Umno in September, claiming that the party had failed to fulfil promises to the state. Anifah currently sits as an independent member of parliament and has said he may build "a new house" to sit in – hinting at the formation of a new opposition party.
Corruption has hamstrung development in resource-rich Sabah. The East Malaysian state has a GDP per capita of 22,098 ringgit (US$5308) compared to 29,725 ringgit in the northern region of peninsula Malaysia. Two years ago, the national average was 38,915 ringgit. The poverty rate in Sabah was 2.9 per cent at the time, compared to the national average of 0.4 per cent.