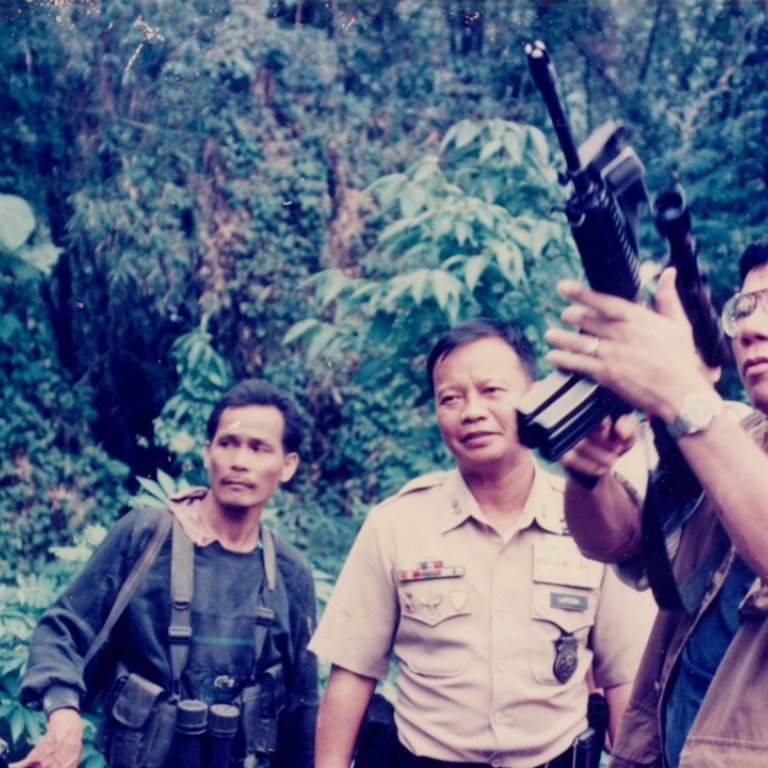 If Duterte's so proud of firing corrupt officials, why hire them?
Supporters of the Philippine president make a virtue of how many people he has fired from his administration, claiming it reflects a no-nonsense approach. Critics say the nonsense is that he hired them in the first place
A foreign secretary who turned out to be a foreigner; a justice secretary who cleared a drug criminal who had already confessed; a tourism secretary who kicked millions in fat contracts back to her brothers; a labour undersecretary who stole a congressman's mobile phone.
When
Rodrigo Duterte
became the president of the
Philippines
two years ago, his subordinates bragged about how he would pack his administration with "the best and the brightest". The problem is, he can't seem to find them.
A third of the way into his six-year term, Duterte has already dismissed more than 30 high-ranking appointees, at least six of them cabinet rank, largely because of corruption, partly due to incompetence, sometimes because of both. As Bobby Brillante, spokesperson of the political support group Mayor Rodrigo Roa Duterte National Executive Coordinating Council, puts it: "The turnover is indeed unusual". Brillante traces it to the president's "frustration with people he appointed and expected to perform with competence, honesty and integrity".
Just last month, Duterte relieved all the officers of the Bureau of Customs and kicked its chief Isidro Lapeña – an old crony – upstairs to a harmless cabinet post in charge of technical and vocational education. Lapeña had allowed a drug shipment valued at 11 billion pesos (US$331 million) to slip into Manila.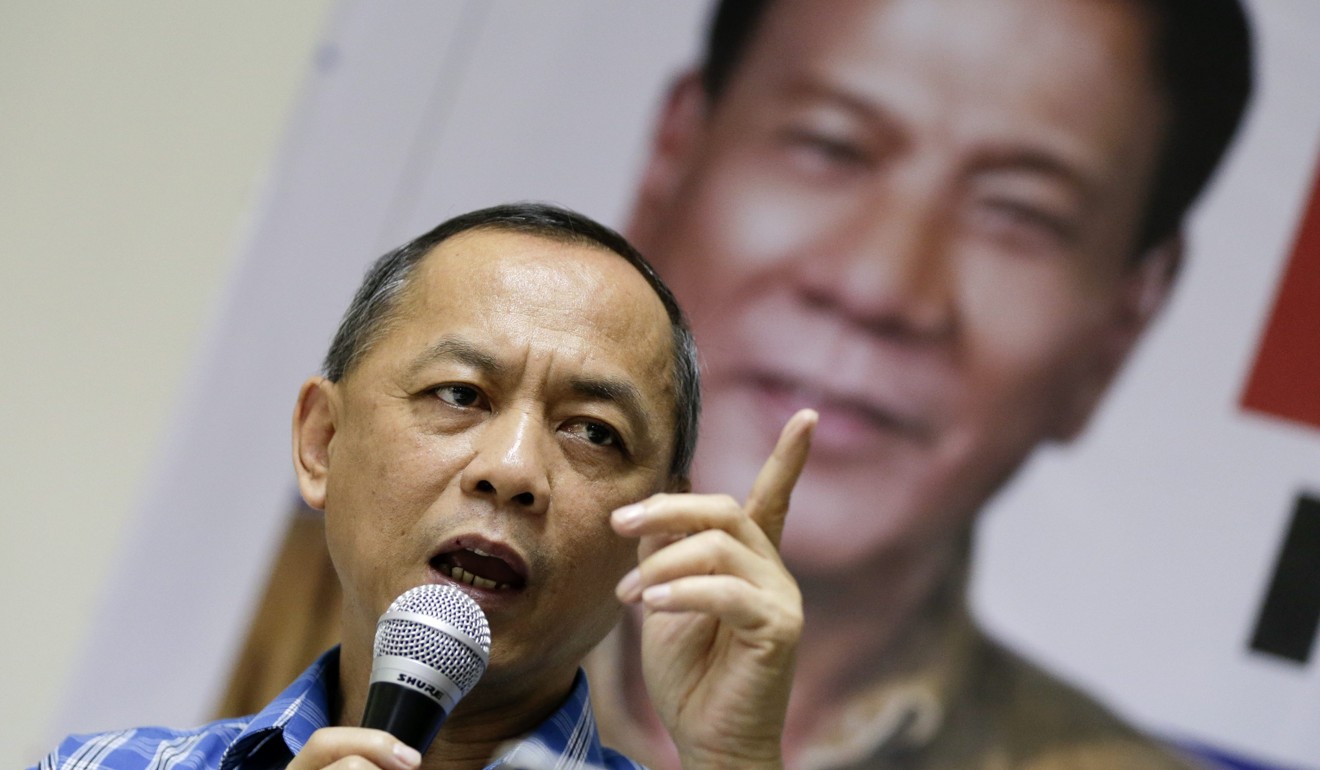 It's a far cry from what the administration promised. Just days after the election, when unofficial returns showed Duterte had won, his campaign spokesman Peter Laviña said: "What is important is getting people who can deliver."
Ironically, Laviña himself was among the first to be sent packing in disgrace. In November 2016, Duterte rewarded him with the title of administrator of the National Irrigation Authority. Five months later, having barely warmed his seat, he was summarily asked to resign. One account said the president was enraged after hearing how Laviña had allegedly demanded commissions on projects (one report said 40 per cent) from contractors.
Even before Laviña's sacking, heads were rolling. The purge started in December 2016, when two deputy immigration commissioners were fired. The duo, who happened to be the president's school fraternity brothers, were discovered running an extortion racket. They had lasted only five months in their jobs.
Duterte was just warming up. In 2017 he demanded the resignations of the secretaries of information and communications technology (for allegedly favouring one telephone company); of local government officials (due to corruption and loss of trust); and two assistant secretaries, one of justice, the other of public works (for abuse of power and corruption).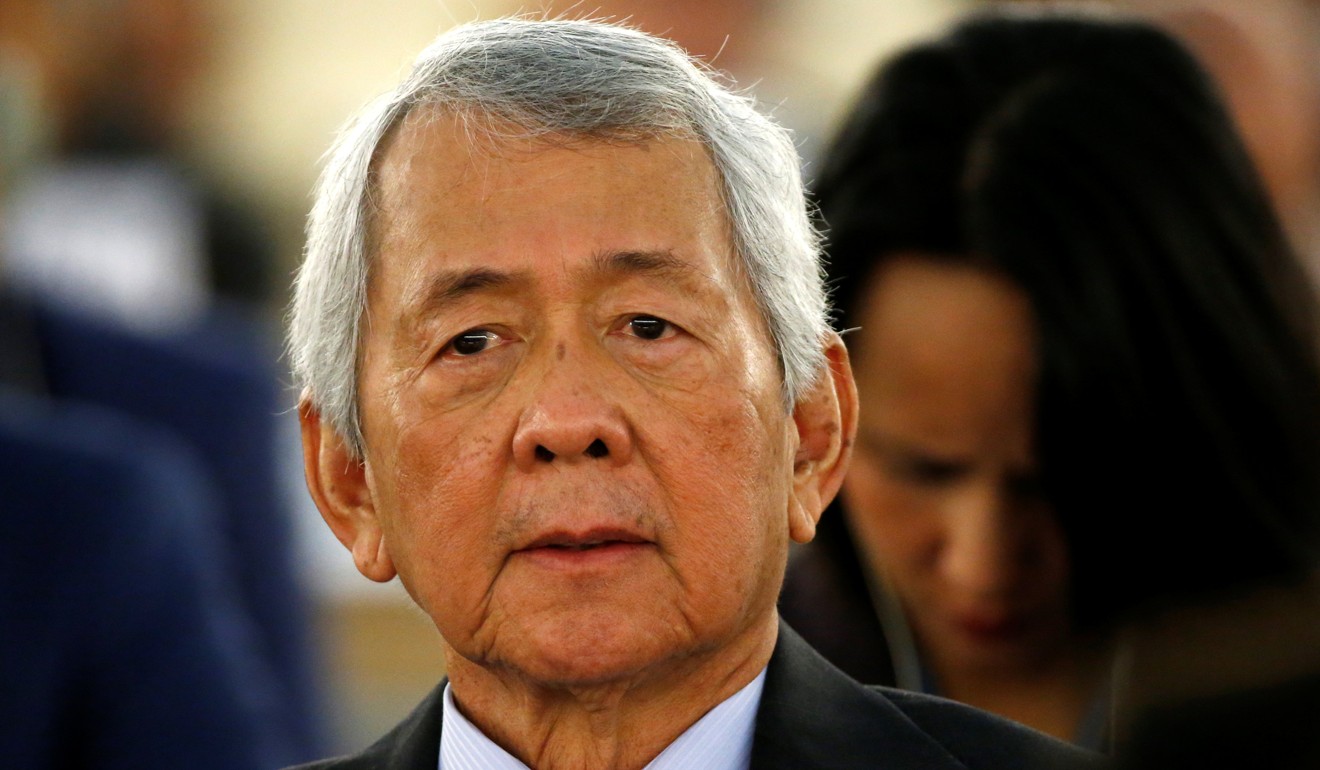 He also offloaded Perfecto Yasay, the foreign secretary he had hand-picked and kept praising. Things went south for Yasay when Congress' Commission on Appointments discovered he had lied about his citizenship and was until recently an American. Duterte didn't bother to contest the commission's rejection of the man who was once his college dormitory mate. Making fun of his discarded appointee, he said: "I don't know where his citizenship has gone and why it disappeared."
Duterte often mocks and insults the people he fires, using language salted with profanities. His favourite expression is putang ina – literally "whore mother" – although its impact is equivalent to the F-bomb. In a speech this May, he suddenly and viciously terminated the government corporate counsel for allowing a gambling company to expand its franchise. Speaking in a mixture of Tagalog and English, the president said, "May I call the government corporate counsel? Are you here? Because if you are, then show yourself, putang ina . You are fired."
Duterte attributes his boorishness to his hatred of graft, repeatedly declaring he won't stand for even a "whiff of corruption".
In a speech last week he said corrupt officials were "idiots" who should be humiliated. He told businessmen to report miscreants to him: "I'll give you the privilege of slapping that person a dozen times in front of me."
Though he has yet to actually slap any appointee, the president has been unsparing even of friends. Last year he dismissed Social Security System (SSS) commissioner Jose Gabriel La Viña, who directed his presidential social media campaign. As commissioner, La Viña had allegedly demanded a budget of 26 million pesos to host a social media show.
This April the president forced the resignation of the justice secretary, Vitaliano Aguirre (a fraternity brother and former law school classmate), for dismissing charges against drug lords, one of whom had confessed. He also removed Leoncio Evasco Jnr, a close associate who had been his presidential campaign manager, from the chairmanship of the National Food Authority Council. Then he fired tourism secretary and friend Wanda Teo when auditors reported she had given at least 60 million pesos worth of promotional contracts to an insignificant television show run by her brothers. One source claimed the president had taken Teo aside, yelled at her and demanded her resignation then and there.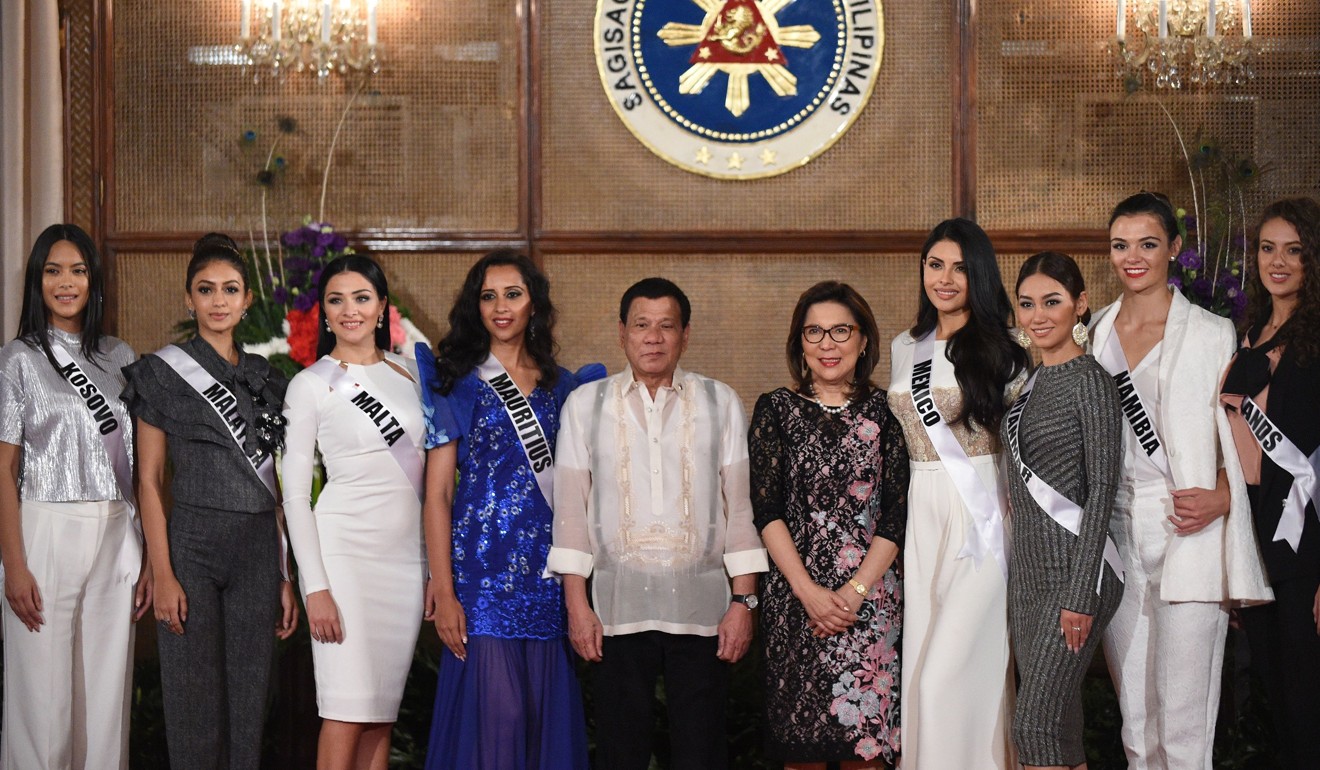 Some wonder if this revolving-door administration is accomplishing anything. According to former senator Rene Saguisag, "It's like the
Donald Trump
administration. Quick turnovers, no predictability, coherence or stability". Saguisag, who was the spokesperson of the former president Corazon Aquino and attended the same law school as Duterte, described Duterte's leadership style as "OK for mayor" but as president, more like "a vindictive [fictional mafia chief] Victor Corleone or Tony Soprano".
This Week in Asia reached out to presidential spokesperson Salvador Panelo, who asked for a list of questions. These were sent to him but there has been no answer as of yet.
Duterte admits he isn't cut out to be a statesman, often saying "the mindset that I have, that of a mayor, I brought to the presidency".
The president's admirers say he is a unique, non-traditional politician. One analyst who has worked with every president since 1986, but who declined to be identified, said "Duterte has an unusual style, he has broken the hierarchical mould".
For his part, Brillante told This Week in Asia that "President Duterte is a mercurial leader, he is impatient and wants to get things done ASAP. He expects competence, honesty and integrity, which most of his appointees do not have. This explains the frequent firing of his officials."
But the president seems to have capricious, uncertain hiring standards.
"Expertise is, sadly, not a primary requirement," the analyst said. "History of friendship and loyalty count most. Being from Davao [where Duterte was a mayor for decades] helps. Like society at large, he assumes lawyers know everything and can do any job."
Among the first appointees were Duterte's friends and law school classmates. Then there were followers to reward: one was a notorious fake-news blogger, Mocha Uson. Appointed as an assistant secretary in the Presidential Communications Operations Office (PCOO), she resigned this October after controversy over her frequent travelling and bogus "news" stories.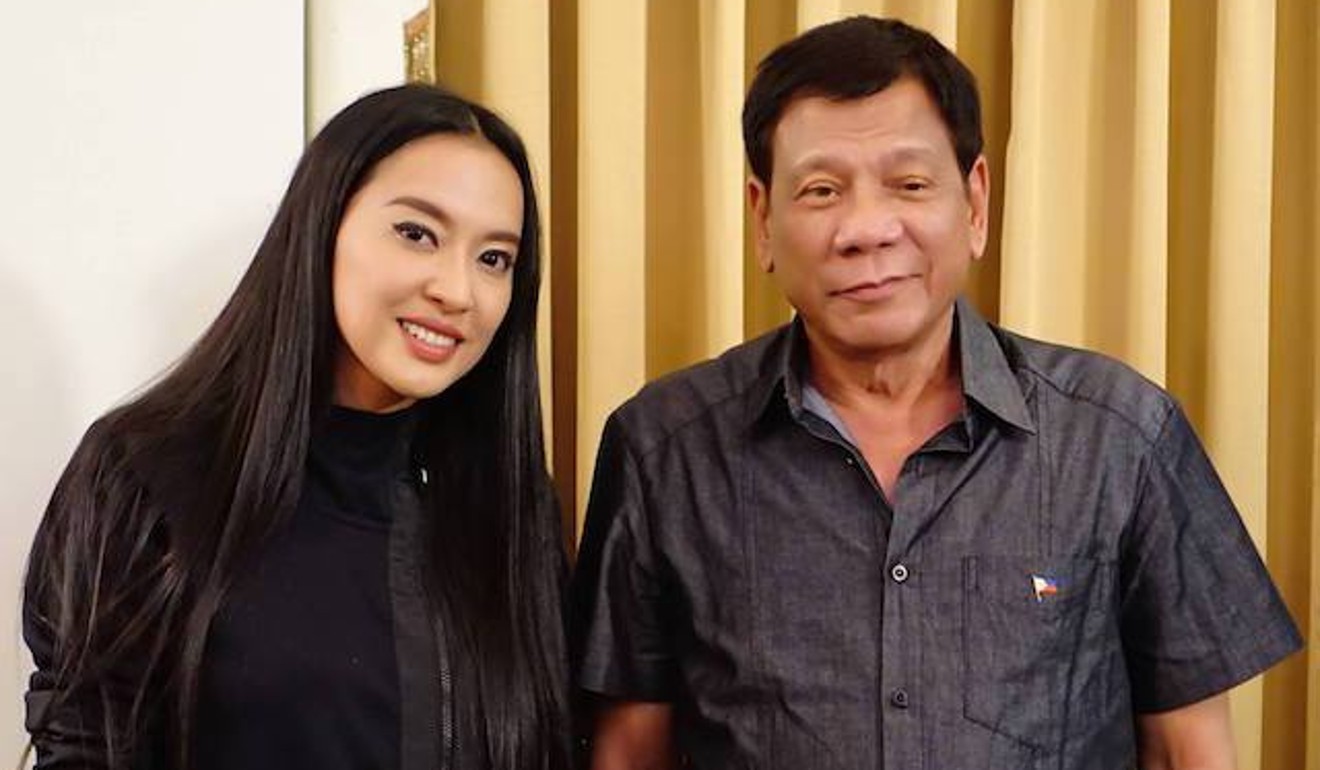 Another was a dermatologist blogger known for loudly proclaiming her love for the president and posting photos of herself hugging him tight: she was appointed assistant secretary of the Social Welfare Department, but got into trouble when Congress wouldn't pass her department's budget until she apologised to every congressman for posting on Facebook that legislators were "pigs". To avoid this logjam Duterte then made her an undersecretary at the PCOO.
A third was a labour undersecretary caught on CCTV walking away with a congressman's iPhone. The congressman, who filed a theft complaint, told reporters the undersecretary probably wanted to get information out of the device.
A fourth – ex-tourism secretary Teo's brother – is a police reporter who was recently appointed "special envoy to China". He has no perceivable diplomatic qualifications.
A fifth is Senator Gregorio Honasan, recently picked to be the new secretary of information and communications technology. Honasan is better known as the renegade colonel who mounted several murderous coup attempts against Corazon Aquino and has no background expertise in information technology. In fact, according to a fellow senator, the former colonel still uses a mobile phone that dates back to 1999 – a Nokia 3210.
It's not a very inspiring crowd. According to Brillante, "Duterte is a team leader who does not have a team, he was a local leader for a long time with only a handful of competent people he can trust. He has a limited choice of people he knows, mostly from Davao. A lot of his appointees are not necessarily the best, but the most available."
For all his announcements that he will be hard on those who fail him, Duterte doesn't punish officials he sacks. No appointee dismissed has been jailed for corruption. Former tourism secretary Teo has yet to be called to account for the millions she directed to her brothers.
In some cases, Duterte even recycles appointees. Removed from the SSS, La Viña was transferred first to the department of tourism, and then to the department of agriculture. Three executives sacked from the Presidential Commission for the Urban Poor were appointed to positions in other agencies.
Each time a government executive is fired and a new one takes over, that particular office has to pause, restart and recast its implementation of programmes. Government then operates in fits and starts.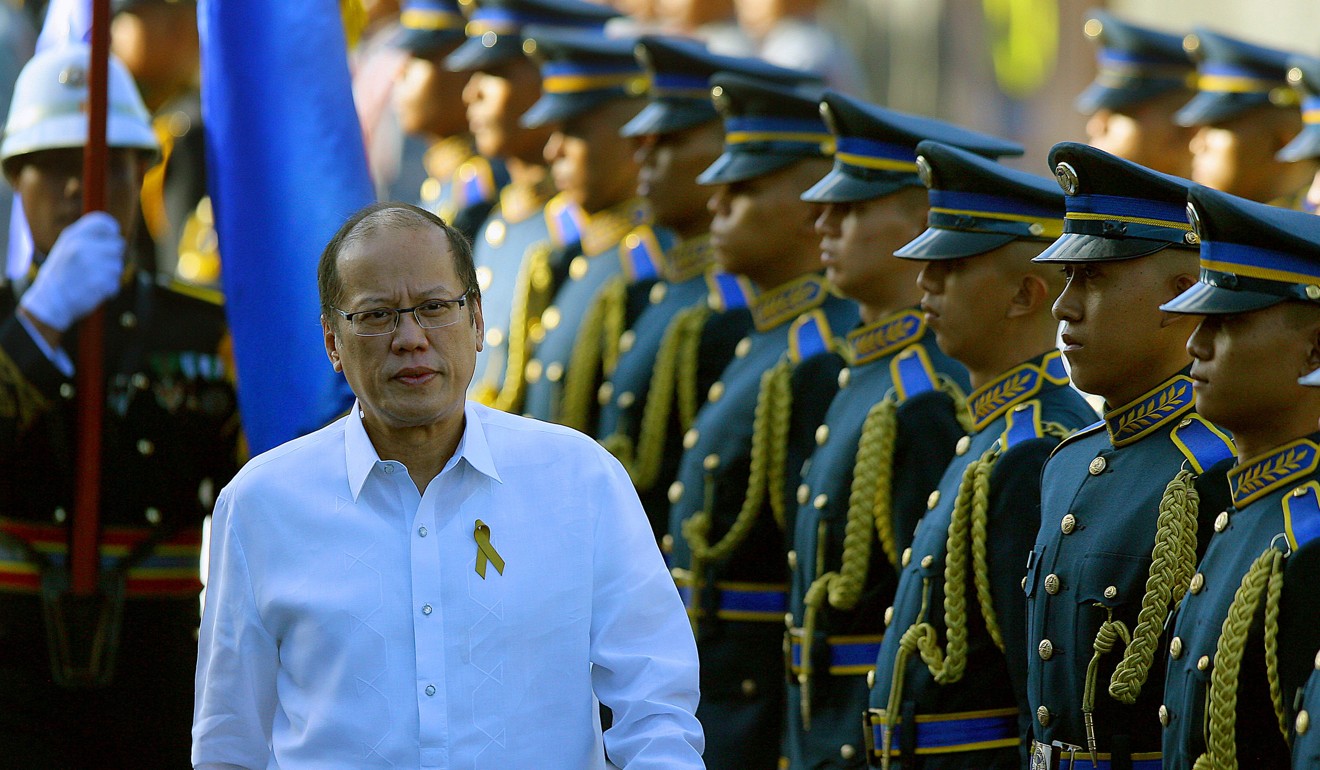 The previous president, Benigno Aquino III, retained nearly all of his appointees throughout his term, letting them focus on the administration's concerns and scoring some successes.
Aquino replaced the holdover foreign secretary with his own pick, Albert del Rosario, who stayed five years out of Aquino's six-year term (he stepped down because of health issues). During that period Philippine foreign policy was able to wage "lawfare" on the
South China Sea
dispute with Beijing, gathering allies and bringing the issue to the Arbitral Tribunal in the Hague. The Philippines won the case a month after the Aquino presidency ended.
By comparison, Duterte has already run through three foreign secretaries: Yasay, Alan Peter Cayetano and Teodoro "Teddy Boy" Locsin Jnr. Earlier this year Cayetano said the joint exploration of Philippine waters with China was a "done deal", but last week Locsin said there was no such deal.
But this doesn't seem to matter to Duterte. According to CNN, in June the president said he was unconcerned if his administration would be "characterised" by constant firing and dismissal. He has vowed to keep on firing corrupt officials.
Some see the constant firing as a good sign, that the president is committed to weeding out the corrupt and incompetent. Critics say he should stop appointing them in the first place. After all, as even supporter Brillante notes, "those fired prematurely do not deserve to be in government in the first place". ■