Sandiaga Uno was the fifth choice to become presidential candidate Prabowo Subianto's running mate. But since he was named as a vice-presidential candidate in August, the 49-year-old Indonesian multimillionaire has carved a space in the spotlight with a campaign promising more jobs, bigger investments and a lower cost of living, making clear he understands concerns on the ground despite being a member of the business elite.
A renowned entrepreneur and investor whose net worth is reportedly US$349 million, Sandiaga has gone for nearly 700 blusukan, or impromptu visits, to the likes of traditional markets and other public places – similar to what Indonesian president Joko Widodo did in the run-up to his election win in 2014.
Sandiaga, alongside former general Prabowo, will face Widodo and his running mate, Islamic scholar Ma'ruf Amin, in next April's presidential election.
As the campaign season approaches its final leg, Sandiaga has criticised the government over rising consumer prices, forcing Widodo to respond on social media last month after a visit to a market, where the president stressed fluctuating prices were "normal" and inflation was stable.
Sandiaga has also been vocal about his ideas for economic management, highlighting his strategies to boost economic growth – which averaged 4 per cent between 2000 and 2017 – and narrow rising inequality.
Among his concerns is the country's deal with global mining giant Freeport, agreed in September. Under the deal, Indonesia, through state-owned miner Inalum, acquired a 51.23 per cent stake of its local unit PT Freeport Indonesia, valued at US$3.5 billion. Inalum sold US$4 billion in global bonds so it could manage Grasberg – the world's largest gold mine and second-largest copper mine, located in the Indonesian province of Papua – and return more of the profits to the country.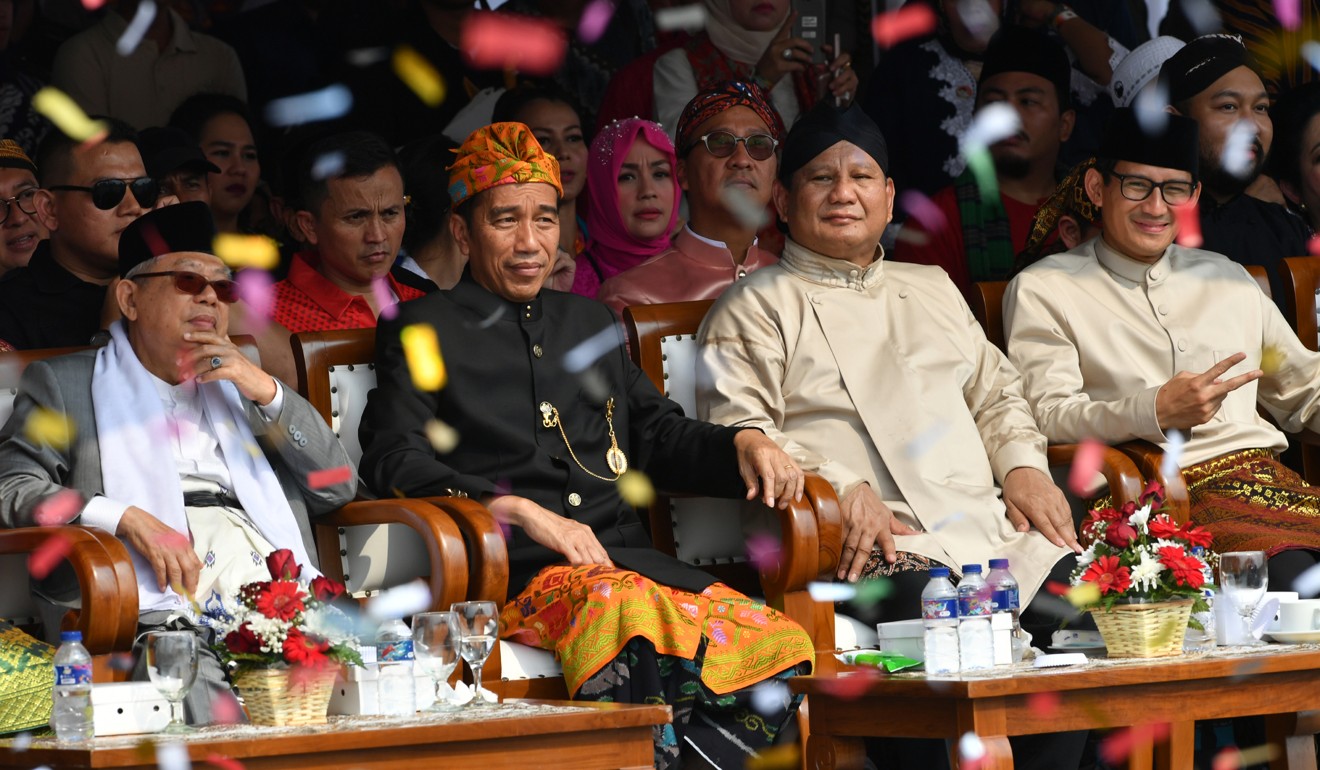 But Sandiaga, at a talk last week hosted by the Jakarta Foreign Correspondents Club, said he was concerned by the valuation and the amount of debt involved in the deal.
"I've been going to the mine, [its depth] is more than 400km-500km underground. How do we manage it going forward? Do we have the human capital to deal with it?" he said. "[Our concern] is whether that acquisition, that involves lots of public money, would create jobs for Indonesians. That's our issue."
I was waiting outside the palace, anticipating rallies ... but there were none
Widodo last month shot down critics of the deal and said his administration should be applauded for nationalising the mine. "You think it's easy to get 51 per cent [of the miner's stake]? We were under pressure left and right, top and bottom … the negotiation [for the deal] was not easy," he said, according to CNN Indonesia. "[After the deal] I was waiting outside the palace, anticipating rallies on the street that support the deal, but there was none."
Widodo's opponents have criticised him for being weak on economic reform. Sandiaga made mention of this, highlighting Indonesia's drop in the World Bank's 2019 ease of doing business index by one place to 73rd out of 190 economies.
Still, Indonesia has fared better on that criteria under Widodo than under the previous administration. A year after Widodo became president, Indonesia jumped from 120th in 2014 to 106th in 2015 and last year reached 72nd, its highest position, on the back of policies designed to cut red tape and expand the market for foreign investors.
Prabowo's political party Gerindra had supported tax amnesty – a bid to encourage tax payments, including from those who had not previously filed a tax return – because it thought this would boost economic reforms but it had not happened, Sandiaga said.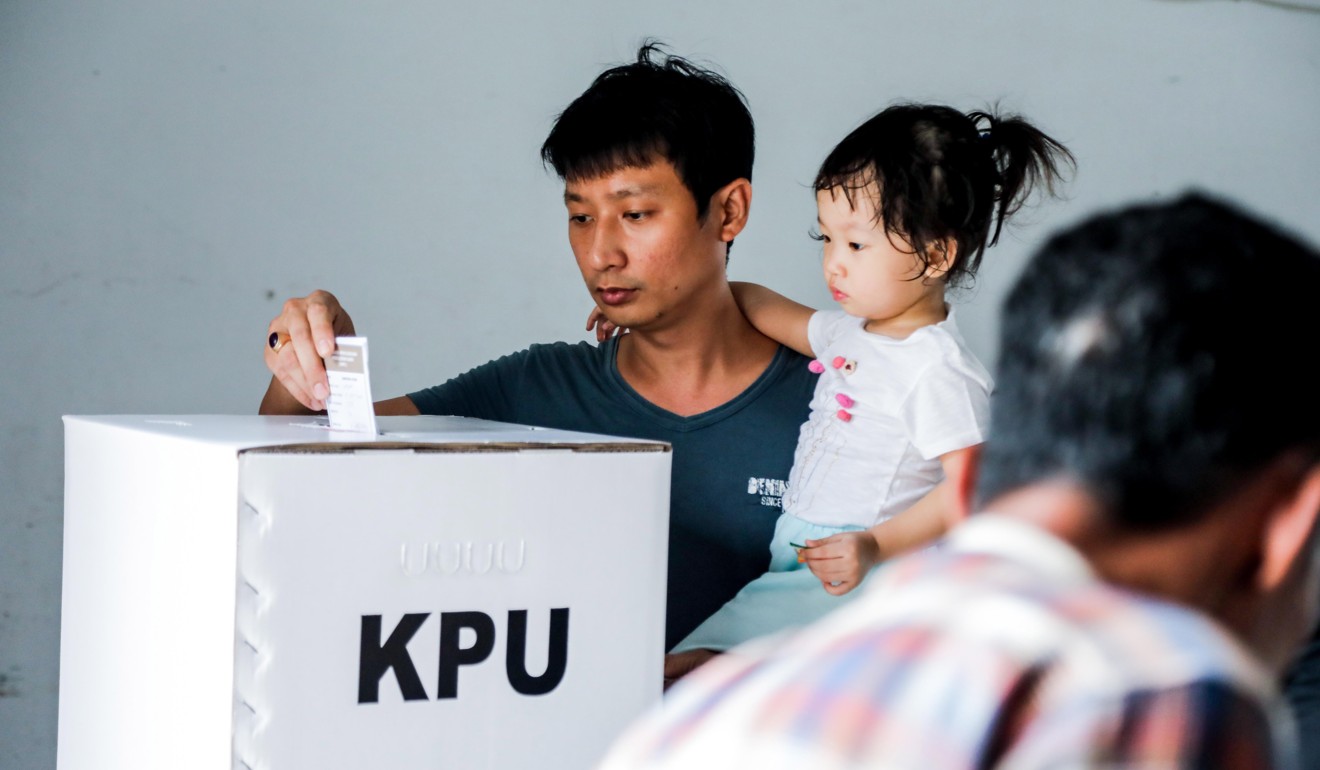 "We have been promised reform on the labour issues, reform on the issues that relate to the classical case of ease of doing business, but nothing. Our main belief is that when you have strong government with firm leadership at the top you'd be able to see all these reforms go through and be implemented."
Sandiaga has said that, if elected, he would not set ambitious targets for GDP growth rate – Widodo's target is 7 per cent. He would also explore tax reductions in some areas, such as personal income, to create an incentive for industry and strengthen domestic production.
"Let's not kid ourselves, I have an economic background," Sandiaga said. "[Growth of] 7 per cent is achievable, yes. But be realistic, first year it might be 5 per cent, then 5.5 per cent in the next three years."
On infrastructure, Sandiaga said he would continue accepting Chinese investment "on better terms" but review some of the projects related to the "Belt and Road Initiative", including the high-speed train connecting the city of Bandung and Jakarta, some 145km apart. However, he will not review ongoing infrastructure projects, such as Jakarta's Japanese-backed rail project, to preserve the infrastructure progress achieved under Widodo.
"We need to make sure that Indonesia would be included somewhat [in China's belt and road plan] because that's one big policy that involves all the region," Sandiaga said. "We welcome all investment, and Chinese investment, on the right terms, as long as it creates good jobs for average Indonesians that elevate their skill sets.
"We need to make sure that [the infrastructure] is at top quality. Of course there are jobs that could not be done by Indonesians … but if Indonesians can do the job then why would you give priority to foreign workers?"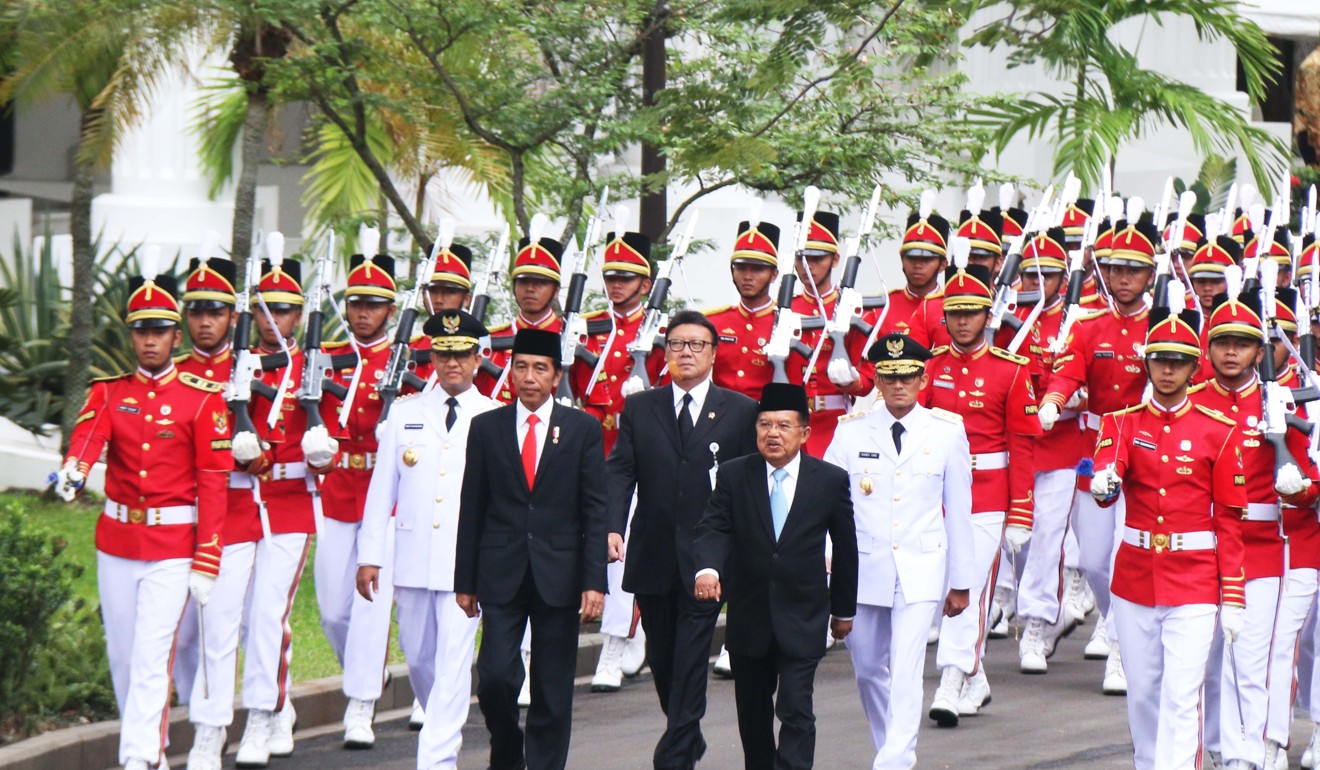 Sandiaga, who won Jakarta's gubernatorial election last year and was vice-governor for 10 months before he quit, dismissed critics who said he was supported by Muslim hardliners. He and former university don Anies Baswedan defeated then-incumbent Basuki Tjahaja Purnama, a Christian of Chinese descent, who suffered from a smear campaign over his religion and is now serving a jail sentence for blasphemy.
Sandiaga said his camp would avoid issues related to religious and racial intolerance.
"We don't want to talk about divisive issues," he said. "I'm an alumnus of Jakarta elections, and I've gone through it. At the end it came up very peacefully but it could go really wrong if we were not careful. So I would be very careful and I would make sure that inequality issues are solved. Once it's solved, I think we're in a much stronger position to face up to the religious intolerance that divides the country."
Pollsters currently have Widodo leading Prabowo, but Sandiaga said he is unconcerned and claimed internal polls show Widodo's lead has been cut in half in the past two months.
Sandiaga was also tight-lipped about the possibility of running as a presidential candidate in 2024.
"I don't even think beyond December – 2024 is a long way to go," he said. "I may not be there. I may be already buried. The current test is 2019. Everybody has the chance to run in 2024 elections, I think 2019 will be the last election where an old generation [runs for the presidency], but I could be very wrong.
"It could be Ma'ruf running for office in 2024, he'll be only 80 …. very young compared to [93-year-old Malaysian Prime Minister] Mahathir," he quipped.