Singapore's ruling People's Action Party (PAP) will likely name Finance Minister Heng Swee Keat as its first assistant secretary general, local media said on Thursday, indicating the 57-year-old career public servant is poised to become the city state's next prime minister.
Following party polls on November 11, the PAP is expected to announce a new line-up of its top leadership on Friday that will provide the firmest indication on who will succeed 66-year-old Lee Hsien Loong.
Insiders and observers have said the person who is made first assistant secretary general – a position traditionally held by a deputy prime minister – will succeed Lee as the country's fourth prime minister.
Lee, son of the country's founding prime minister Lee Kuan Yew, has been in power since 2004 after he succeeded Goh Chok Tong. Following a general election in 2015, Lee said he planned to step down before he turns 70.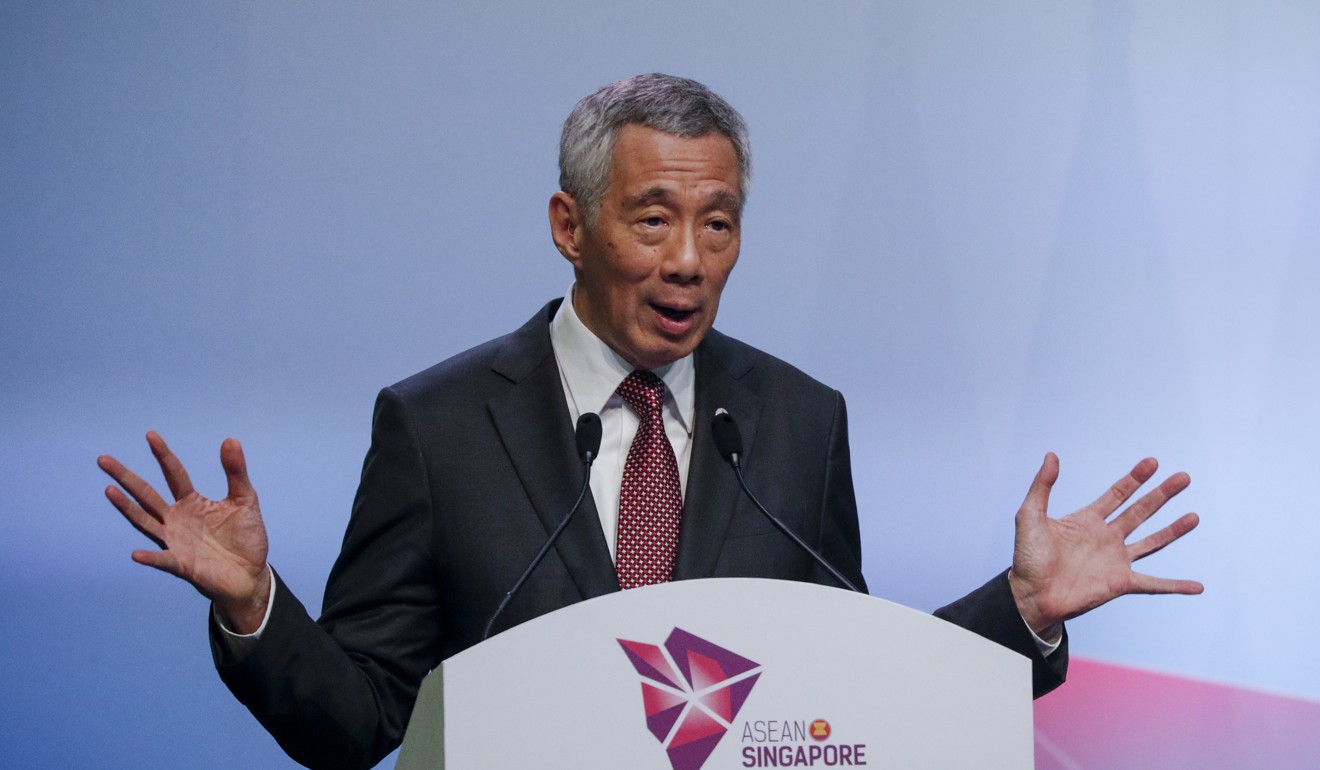 The local Chinese daily Lianhe Zaobao reported "there are indications" Heng will be handed the first assistant secretary general position, while trade and industry minister Chan Chun Sing will likely be made the second assistant secretary general.
The Today newspaper, meanwhile, quoted a senior party leader as saying Heng was chosen because he could "rally the ground".
Both men are part of the PAP's "4G leadership" – referring to the younger generation of leaders in the party – who won spots in the party's top decision-making body in the internal polls.
To make way for them, Lee's deputies Teo Chee Hean and Tharman Shanmugaratnam stepped down from the party Central Executive Committee.
Countries that do well, are those that are fortunate enough ... to have a strong team
Separately, a source told This Week in Asia the 4G leaders recently held a meeting where they unanimously resolved that Heng, formerly a central banker, would be made "first among equals".
The PAP, in power since 1959, has a selection process for the prime ministership that observers say resembles the way cardinals pick a pope. The sitting premier stays out of the succession process, and gives that responsibility to younger ministers who choose one among themselves as the first among equals.
Chan, viewed previously by some in the local commentariat as a top contender for the job, in a forum on Thursday said the city state's leadership model "is stronger than a sum of individual parts".
"Countries that do well, are those that are fortunate enough not just to have good individuals but to have a strong team," Chan said. "A strong team that puts aside the individual interest but for the collective aspirations for the country.
"In Singapore, we are proud to say that for the last 53 years, we have been able to find … leadership teams that have been able to abide by this DNA and this set of ethos. And I think the younger generation of leaders are similarly focused on this."
Eugene Tan, a local political observer, said "it would not be too much of a surprise" that Heng was picked by his peers to lead them.
Heng was the managing director of the Monetary Authority of Singapore (MAS) from 2005 to 2011 and also served a stint as the principal private secretary to Lee Kuan Yew -– a coveted position in the Singaporean bureaucracy.
Upon Heng's political entry in 2011, Prime Minister Lee immediately made him education minister. He was made finance minister after the 2015 polls.
He suffered a stroke in 2016 which temporarily halted his quick political rise, but swiftly returned to the political front lines after a full recovery.
"Mr Heng brings to bear an entire career in the public sector and with that a nuanced understanding of how the government works," said Tan, a law professor at the Singapore Management University.
"As managing director of MAS, he played a pivotal role in Singapore managing the global financial crisis of 2008-09. He is likeable and unassuming too," Tan said.