He is of slight build, his large eyes are framed by wire rim glasses that make them look larger still, and his thick, black hair is swept to the right. In speeches, he is measured and reassuring; in person, sincere.
After an illustrious career in the police force and civil service, Heng Swee Keat entered politics in 2011 and upon election was immediately made education minister. Since then he has helmed the finance ministry, overseen a nationwide engagement exercise and led a committee studying strategies to secure Singapore's economic future.
Heng can now add one more achievement to the list. On Friday, the 57-year-old was named by the ruling People's Action Party (PAP) as its first assistant secretary general, making him the highest-ranked member of the fourth-generation leadership in the central executive committee (CEC).
Traditionally, this person would be seen as the most likely future prime minister.
Singaporeans had been wondering about current prime minister Lee Hsien Loong's successor ever since Lee, 66, said after the last general election that he would like to retire before he turned 70.
While several names came up as front runners, it had not been clear who was the primus inter pares – a Latin phrase meaning first among equals – until the party announced on Friday its new CEC line-up.
Besides Heng, two other names had been bandied about as possible future prime ministers – Trade and Industry Minister Chan Chun Sing, 49, and Education Minister Ong Ye Kung, 49.
Chan was made second assistant secretary general, and Ong assistant treasurer.
Lee, who is the party's secretary general, said on Friday that the new committee was a "major step forward in our political renewal".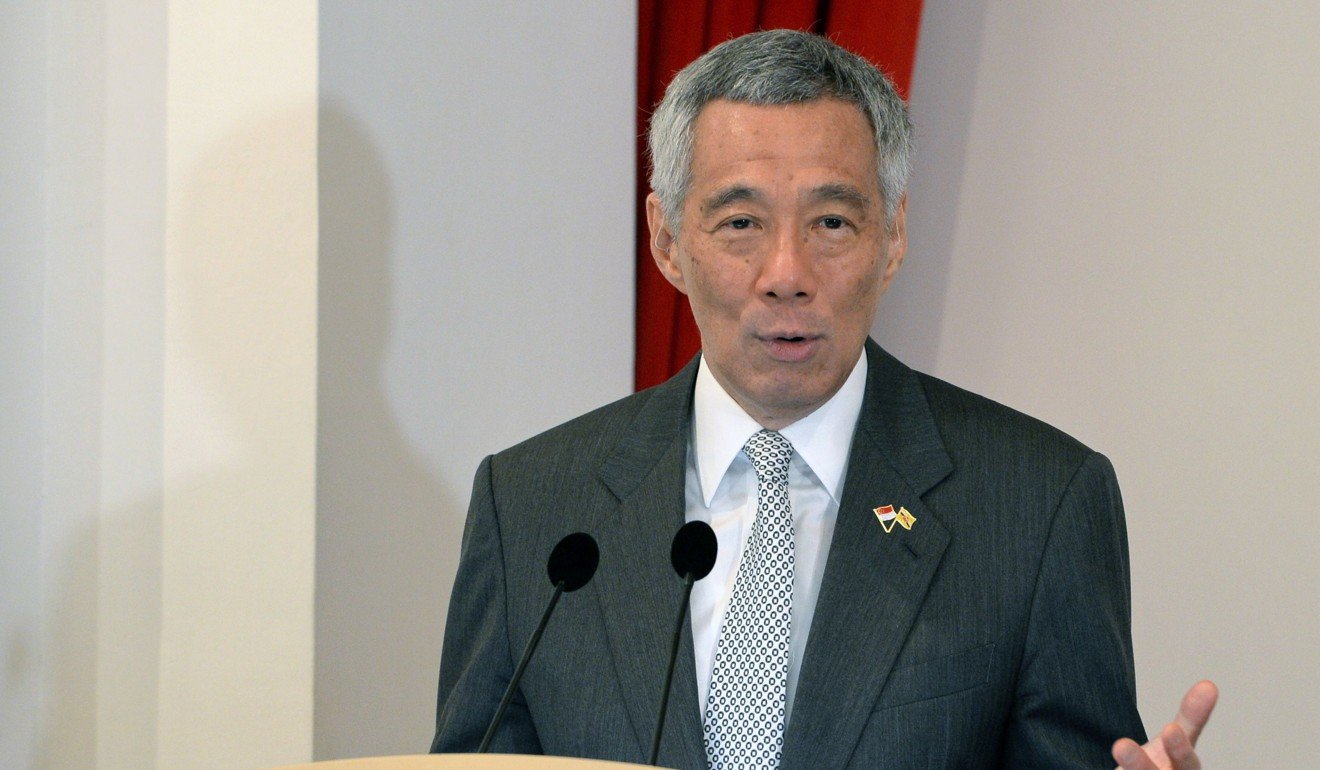 Lee said the younger ministers and political office holders had been meeting in recent months to discuss who should lead them.
In a Facebook post, Lee said leadership transitions were "always a complex and delicate matter". The younger ministers themselves must decide who would be leader to ensure that whoever was chosen would receive their full support, he said.
"They have reached a consensus that Heng Swee Keat will be their leader. In turn, Heng Swee Keat has asked Chan Chun Sing to be his number two. Chun Sing has agreed, and the younger team has endorsed Swee Keat's decision. It was therefore natural for the CEC to elect the two of them as first and second assistant secretaries general," he said.
This was reiterated by Singapore's younger slate of leaders known as the 4G (fourth generation) leaders, who issued a statement saying: "We will continue to work cohesively as a team, and forge a strong partnership with all Singaporeans. We are united in our purpose of serving Singaporeans to the best of our abilities."
SAFE PAIR OF HANDS
Typically, CEC posts are stepping stones to the top job. For example, the city state's second prime minister, Goh Chok Tong, became first assistant secretary general in November 1984, deputy prime minister a month later, then prime minister in November 1990 and party secretary general two years after. He was succeeded as prime minister by Lee Hsien Loong, who became deputy prime minister in November 1990, first assistant secretary general in December 1992, secretary general in December 2003 and prime minister in August 2004.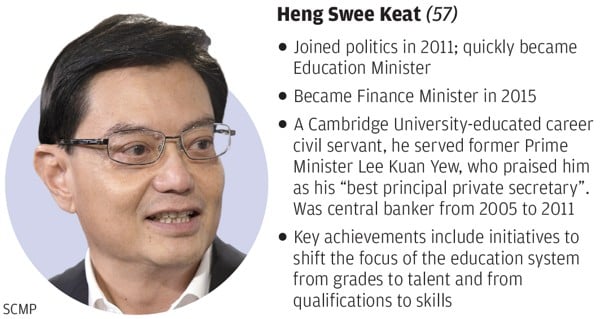 In Singapore Management University law don Eugene Tan's view, neither Heng nor Chan nor Ong is the "perfect heir apparent" though together they form "an excellent composite fit".

Ong has been described as too new to politics, having failed to win a seat in the 2011 general election and only joining Parliament in 2015. His hopes took a hit when he was not on a list of recommended candidates for the party's highest decision-making body circulated to party cadres before the internal election two weeks ago.
Heng is the most experienced, said ambassador-at-large Tommy Koh. "He has done a good job in all his current and previous appointments. [Singapore's first prime minister] Lee Kuan Yew had once described him as his best principal private secretary."
The veteran diplomat said he knew Ong best, having worked with him to conclude the Free Trade Agreement between Singapore and the United States. He said Ong was a good strategist and tactician who was charismatic and eloquent. Koh said he did not know Chan well but admired him for rising from a modest background and remaining humble despite extraordinary success.
In addition to working as Lee Kuan Yew's principal private secretary, Heng – who started his career in the police force – has served as the permanent secretary at the Ministry of Trade and Industry, and as managing director of the Monetary Authority of Singapore.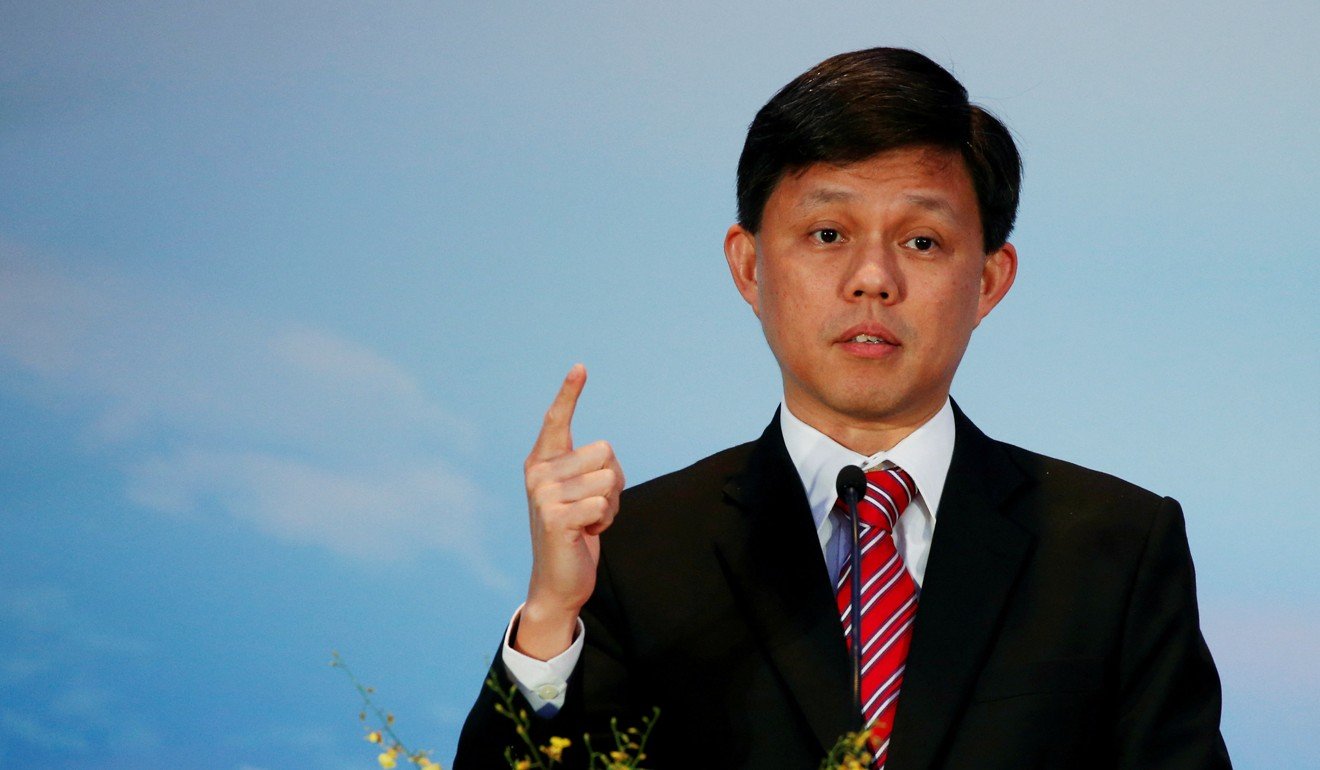 After joining politics, Heng led the citizen engagement exercise called Our Singapore Conversation, oversaw the Jubilee celebrations and chaired the Committee on the Future Economy.
He is married to Chang Hwee Nee, chief executive of the National Heritage Board, and has two children.
Gillian Koh, from the Institute of Policy Studies at the National University of Singapore, said Heng's role as central banker and Lee's principal private secretary had given him vital exposure.
"These are constituencies where you can only stand if you can win the argument or if your country is extremely powerful. Since we are not the latter, any Singaporean in Heng's position could only be taken seriously by doing the former," she said.
The only pity is that he is not of a big bulk, which makes a difference in a mass rally
Heng's economic background makes him a safe pair of hands, said Terence Lee from Murdoch University, who added that social media seemed abuzz with relief that it was Heng who had emerged as first among equals.
Heng was a "political cleanskin in that he does not usually play the role of an attack dog in parliament", said Terence Lee, and there was "a degree of dislike for Chan Chun Sing as he comes across as artificial and contrived – he has valorised his humble background one too many times for Singaporeans' liking".
Felix Tan, associate lecturer at SIM Global Education, noted: "Heng Swee Keat has been able to reach out to the public with much ease and has a certain air about him that makes people listen."
He is also popular within the party, having been elected into the central executive committee by PAP cadres three times – in 2014, 2016 and again two weeks ago.
Gillian Koh said tapping on Chan as his Number 2 showed Heng was "comfortable to work with an impressive and determined leader in a deputy".
So Heng's only flaw, if one can call it that, is his stature, as Singapore's founding father Lee Kuan Yew described. In his book One Man's View of the World, he praised Heng but added: "The only pity is that he is not of a big bulk, which makes a difference in a mass rally."
Heng is probably under 1.7m (under 5-feet-6) tall. The elder Lee was 1.8m (5-9), Goh stands at 1.9m (6-2), and Lee Hsien Loong is 1.83m (6 foot).
In May 2016, Heng's rise was temporarily halted when he suffered a brain aneurysm during a cabinet meeting. Some had wondered at his prospects for recovery but Tan from SIM Global Education said there was no need to overreact over one incident "otherwise, anyone with a medical history would be deemed unqualified for office and that would be rather unfortunate".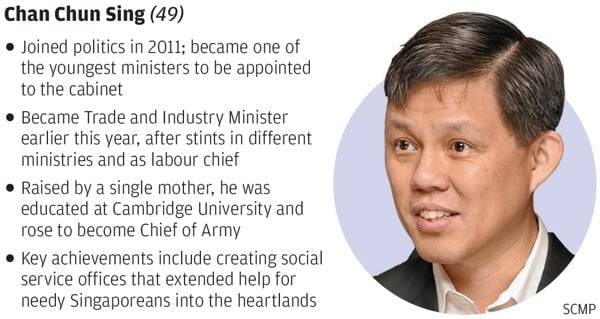 Lee Hsien Loong has survived cancer twice.
Murdoch University's Lee said: "As long as [Heng] receives the best possible medical care – which he has and will – the PAP will believe he can still lead the party, government and country."
Heng made certain to address this point at an evening press briefing at the PAP's headquarters on Friday.
He said: "I have made a very good recovery, my doctors have given me a clean bill of health.
"I would not have taken up this appointment if I did not have the confidence that my health allowed me to do it."
WHAT'S NEXT?
The new CEC will lead the party into the next general election, that must be held by April 2021 at the latest. Heng is expected to play a key role.
Said SIM Global Education's Tan: "I think what will happen in the coming months – or years – is that he will be in the driving seat of the party, leading and strategising the direction the party wants to take. There will certainly be policies that he will personally have a hand in crafting. I do think that, all in all, this reflects that there is a much larger role for the 4G leaders within the party."
A cabinet reshuffle is also due, as indicated by Lee Hsien Loong at the PAP party conference on November 11. The first and second assistant secretaries general are likely to be appointed as deputy prime ministers.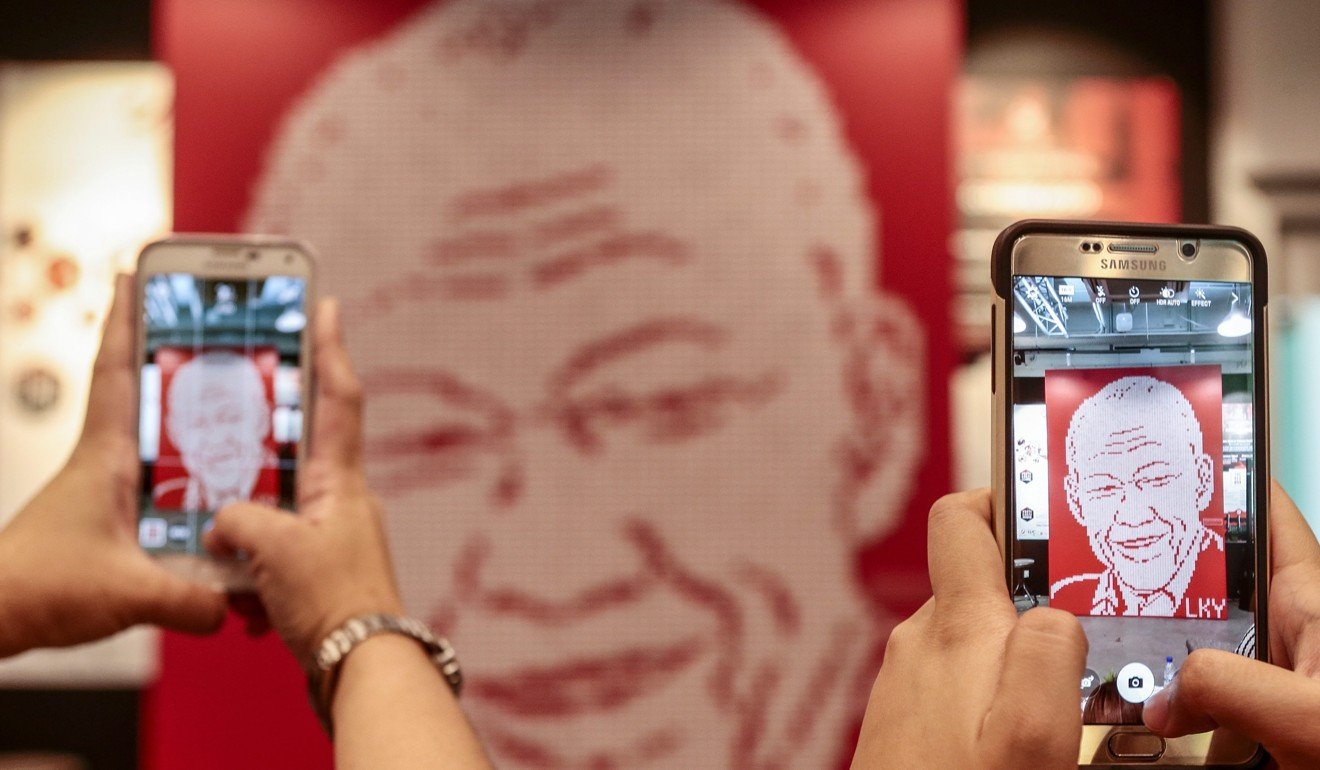 Charles Phua, organising chairman of SG100 Compass, a movement to raise policy awareness among youth, thinks Heng could take over the defence ministry. "Most deputy prime ministers or prime ministers would have gone through the Ministry of Defence," he said.
However, even if the first among equals has been chosen by Singapore's next generation of leaders, the PAP still emphasises team effort.
Lee Hsien Loong said Heng and Chan had complementary strengths and made a strong pairing. "They and the other younger office holders have gradually come together, to work as a team and make the most of the strengths of each team member. I am confident they will continue to grow in experience and touch and steadily win the confidence and trust of Singaporeans," he said.
"A smooth transition to the new team to lead us beyond the next elections is important not only for the PAP, but also for Singapore's future. The older ministers and I will do our best to help the new team succeed."