When Indonesian politician Grace Natalie pledged her party would not support discriminatory local laws based on "the Bible or sharia", she probably did not expect to be investigated by police.
But on November 22, 11 days after the ethnic Chinese Protestant addressed members of her Indonesian Solidarity Party (PSI) and their guest, President Joko Widodo, she was summoned for seven hours of questioning.
Eggi Sudjana, a politician from the National Mandate Party, which supports Widodo's opponent Prabowo Subianto – had reported her comments, which also included a call for an end to the forced closure of places of worship.
Sudjana claimed Natalie's position on sharia went against the Koran and was potentially blasphemous.
Although Indonesia is largely secular, the world's most populous Muslim-majority nation continues to imprison those deemed to denigrate or practise unorthodox versions of the country's six officially recognised religions of Islam, Protestantism, Catholicism, Hinduism, Buddhism and Confucianism.
Observers say Natalie's predicament carries uncomfortable parallels with the case of former Jakarta governor Basuki Tjahaja Purnama, an ethnic Chinese known by his nickname Ahok, who was sentenced last year to two years in jail for blasphemy, after he referenced an Islamic verse on the campaign trail. Ahok's conviction, which shocked many moderates, followed street protests involving thousands of Muslim hardliners, including Sudjana. It is still making waves today, with a rally this weekend marking two years since the demonstrations against him began.
Yet, unfortunately for moderates, the outlook for people like Natalie is, if anything, even gloomier than when the former governor was jailed. Observers say that religion, in particular Islam, will only become an even more fraught political issue as the April 2019 election looms.
RELIGION AND POLITICS
In the face of demands for an apology, Natalie has stood firm, arguing that her comments were grounded in data. The National Commission on Violence Against Women has reported that more than 400 religion-based regional by-laws have been implemented since the country's democratisation in 1998, many of them discriminating against women.
"PSI will prevent injustice, discrimination, and all form of intolerance in this country," Natalie, a former television journalist, said. "We want to fight this because Indonesia is diverse, if we do not maintain this diversity Indonesia could become like Syria or Iraq, and nobody will benefit from this."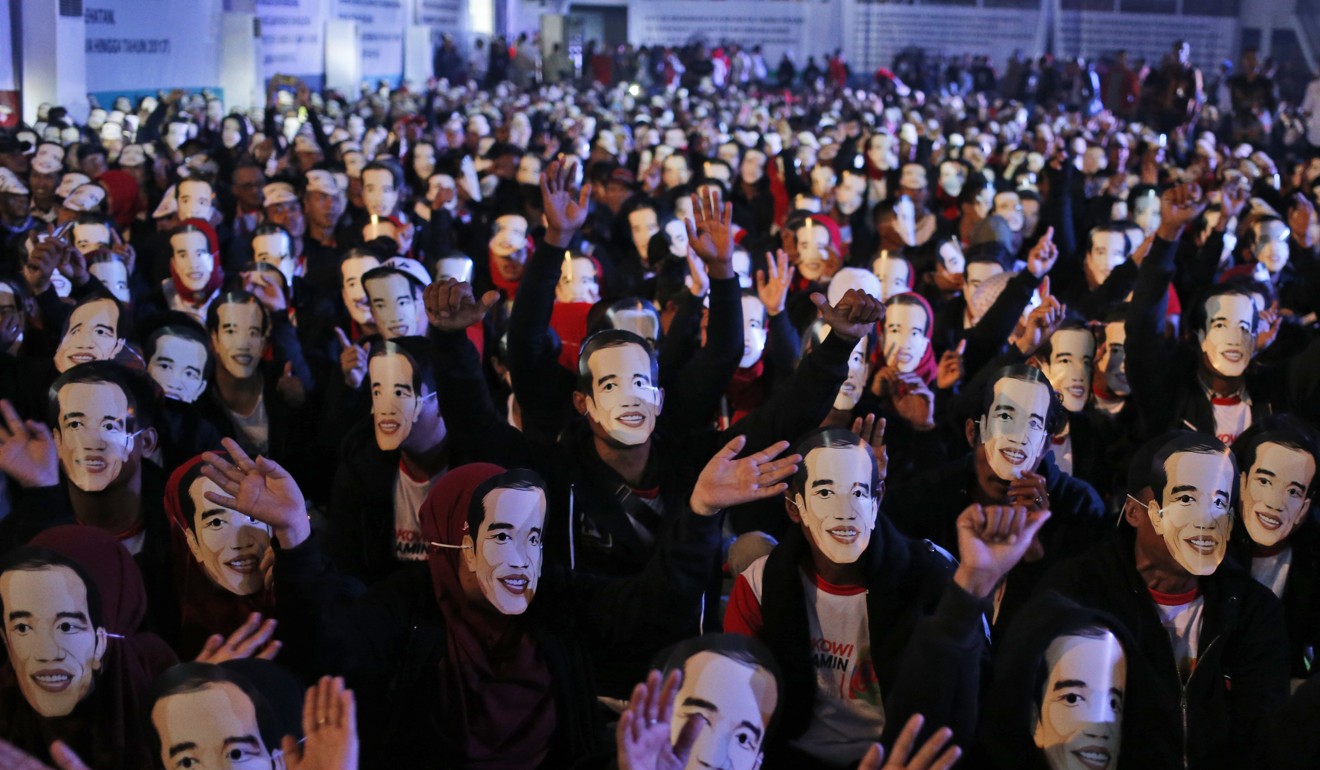 National Mandate Party founder Amien Rais argued that Natalie's stance was at odds with Pancasila, the state ideology that stresses national unity despite religious and ethnic diversity. Nahdlatul Ulama, the country's largest Muslim organisation, also criticised her.
Writing in Reformasi Weekly , an Indonesia-focused newsletter, analyst Kevin O'Rourke said the police had a key decision to make on whether to charge Natalie.
"The balance to date suggests that Natalie could face charges and a trial. If so, she would become the second reform-minded, ethnic-Chinese non-Muslim put on trial for religious reasons in as many years," he said, in reference to the jailing of Ahok. "This scenario would further reinforce negative international perceptions about Indonesian politics."
Either way, Natalie's case is the most recent example of how political Islam has evolved from a guerilla movement under military strongman Suharto to a tool for gaining power for political opportunists and caliphate-seekers alike.
Under Suharto's 32-year dictatorship, a period commonly known as the New Order, Islamic activism was often linked to regional rebellions that flourished throughout Indonesia in the years after independence on August 17, 1945.
The rebellions initially targeted the Dutch, who tried to regain control over their former colony after independence, but rebels later turned their ire on the Indonesian army as revolting regions pursued their own political agendas, among them transforming the newly freed nation into an Islamic state.
"These rebellions first started in West Java, Makassar, Aceh, and also in little pockets elsewhere. They wanted to see independent Indonesia as an Islamic state, not as a secular republic," said Sidney Jones, director of the Jakarta-based Institute for Policy Analysis of Conflict, during a panel at last month's Ubud Writers and Readers Festival.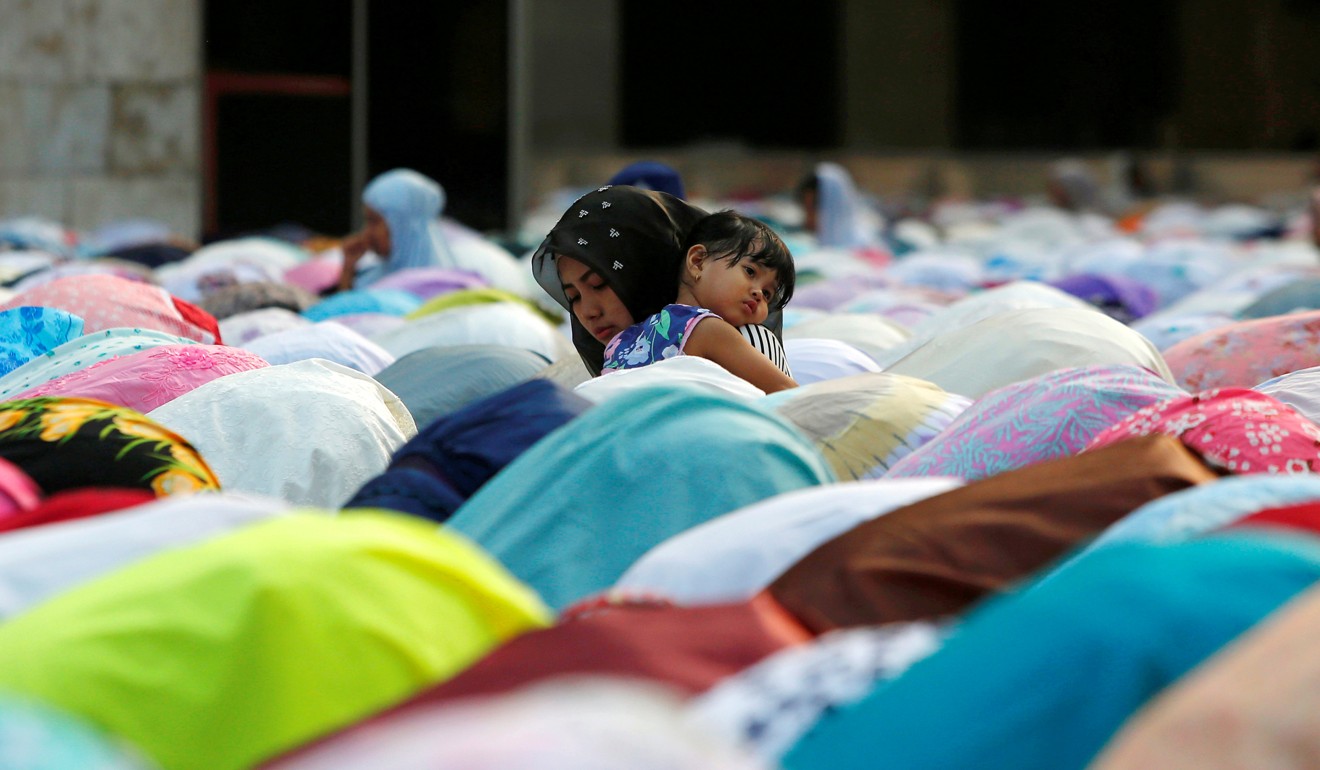 "There were other causes too. In Aceh, it wasn't really that the Acehnese wanted an Islamic state, what they wanted and had been promised was a province of their own and instead they got incorporated with North Sumatra, and that is what triggered the rebellion."
To suppress conflict and dissent, Suharto introduced policies including One Basis, which decreed that all organisations, including Muslim and Christian groups, had to follow the principles of Pancasila.
"[Suharto] saw Islam pretty much as a security threat. It was resentment against that policy that sent the first Indonesians to Afghanistan," Jones said. "It led a group of people, who otherwise would have been involved in Muslim political parties, to decide that they needed to get the tools to fight Suharto and that is why they went to Afghanistan."
POLITICAL ISLAM
The situation changed in the twilight of Suharto's presidency, as he turned to Islam to shore up support and find allies outside the military. The dictator crafted an image as an observant Muslim by displaying his piety in public, such as by making the annual Islamic pilgrimage to Mecca.
The rise of political Islam became more pronounced during the last decade with the advent of regional elections and social media. Ahok's loss in the 2016 Jakarta gubernatorial election to Anies Baswedan is a case in point. The protests against him resulted in an informal alliance between political opportunists and Muslim hardliners who have long wished to bring Indonesia closer to an Islamic state, according to Jones. Earlier this month, similar forces mobilised to protest the burning of the flag of the banned radical Islamic group Hizbut Tahrir, which they claimed contained an Islamic verse.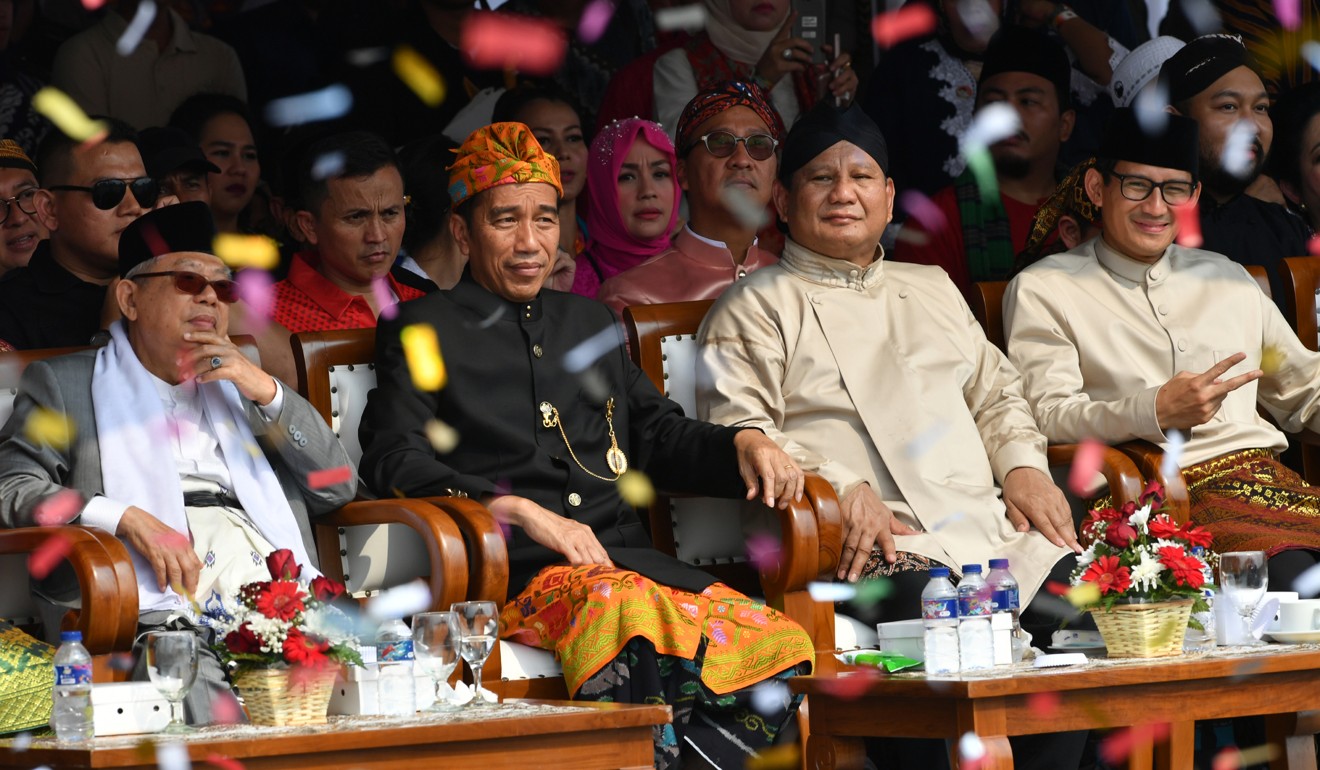 Observers and analysts have urged Widodo's administration and law enforcement to stand up to religious hardliners, particularly as Indonesia is vying for greater recognition on the international stage. This year alone Indonesia has hosted the Asian Games, the annual meeting of the International Monetary Fund and World Bank, and the Our Ocean Conference. The country also sits as a non-permanent member of the UN Security Council until 2020.
Although some analysts argue that Indonesia has moved towards a more conservative interpretation of Islam, others point out that the population remains overwhelmingly moderate and insist religion can coexist with modern society.
"We have Pancasila which enables us, theoretically, to facilitate religious freedom," said Zannuba Ariffah Chafsoh Rahman Wahid, the daughter of former president Abdurrahman Wahid and a leading figure in the Widodo campaign. "But we need to create awareness within law enforcement that they have to be oblivious to the religious polling … they have to stay above the law. Security forces here are prone to the demands of majority groups."
Still, religion and identity politics are widely expected to play a large role in the next election, despite Widodo choosing Muslim cleric Ma'ruf Amin as his vice presidential running mate – a move seen as an attempt to unify Muslim voters.
"I don't think the choice of Ma'ruf in any way ends the important role that religion is going to play in the 2019 elections. We're going to see mass mobilisation out in the streets and I think there are going to be a lot of very conservative mass movements, including the people that brought down Ahok," Jones said. "They would be very actively engaged in the campaign." ■