Malaysia's U-turn on adopting a United Nations treaty against racial discrimination has raised doubts about its ratification of other human rights treaties, just months after Prime Minister Mahathir Mohamad promised the UN he would ratify all remaining rights-related conventions.
Last week, the ruling Pakatan Harapan coalition announced it would not ratify the International Convention on the Elimination of All Forms of Racial Discrimination (ICERD), seemingly in response to pressure from the majority Malay population. Malay rights groups and the opposition had claimed the treaty would strip Malays of special affirmative-action privileges afforded by the constitution, with some politicians warning of riots if the convention were ratified.
In a statement explaining the reversal, the prime minister's office said the government would uphold the federal constitution, which contains a "social contract" agreed upon by all races during the nation's formation. Mahathir had previously noted that ratifying ICERD would require a constitutional amendment, a near impossibility as the government does not hold a two-thirds parliamentary majority.
The reversal, against the backdrop of Malaysia's sometimes fraught race-based politics, has raised doubts about the fate of other international rights conventions, including the Convention Against Torture and the International Covenant on Civil and Political Rights.
Member of Parliament Charles Santiago said the decision "placed a question mark on all the remaining UN treaties", particularly as the conservative opposition Pan-Malaysian Islamic Party (PAS) has demanded the government not ratify the conventions as they "threaten the nation".
Santiago, a member of the Democratic Action Party, said the U-turn sent a message to the opposition bloc, which includes the former ruling United Malays National Organisation, that sabre-rattling is rewarded.
"This is the only way Umno knows how to rile people up, and is part of its attempts to hold on to the Malay vote," Santiago said. "By giving in, we have given them more control over the Malay base. We should have come up with a proper strategy on how to introduce and follow through with ratifying this treaty."
Malays make up slightly more than 50 per cent of the population.
"PAS has already made it clear that they question everything to do with the UN line because of Islamic reasons – which is illogical, as many Muslim countries have signed some of these treaties," Santiago said.
Race and religion are a common currency in Malaysian politics: politicians who defended ICERD received brickbats, such as Minister in the Prime Minister's Department P. Waythamoorthy. Waythamoorthy reminded critics that the treaty could be ratified with reservations, a measure that nations such as Fiji and Tonga have employed to safeguard their own indigenous rights legislation. Soon after, a decade-old interview of him calling out discrimination against ethnic minorities – particularly Malaysian Indians – resurfaced, leading to demands for his resignation for "smearing" Malaysia's good name.
Legal experts say the idea of ICERD being used to repeal race-based affirmative action is a red herring. Malik Imtiaz, a constitutional expert and human rights lawyer, said the treaty itself clarifies that "positive discrimination measures are not considered discrimination for the purposes of ICERD", adding that the same arguments used against ICERD could be applied to treaties such as the ICCPR.
"I think we can accede to these treaties with sufficient political will," he said. "The stakeholders within Pakatan Harapan have to build consensus on the issues."
Malaysia reneging on its vow to ratify ICERD also raises questions on the global stage about the country's willingness to combat racism and discrimination – particularly following its progressive posture during the recent Universal Periodic Review of its human rights record.
Denison Jayasooria, a member of the Foreign Affairs Ministry's Consultative Council on Foreign Policy, said the ICERD decision was particularly significant as Muslim-majority nations had their eye on Malaysia's development model.
"The nation must be consistent to become a global role model. Human rights commitments and compliance will be a game changer on the global stage," he said. "The Pakatan Harapan government did promise reform but now it's faced with a strong Malay-Muslim push towards a narrow understanding and approach. It is imperative for Pakatan Harapan – especially Malay-Muslim lawmakers – to engage with the Malay grass roots on how compliance with human rights is consistent with Islam and good governance."
Some observers, however, believe the nation is simply not ready to accede to ICERD and other rights treaties.
Ahmad Farouk Musa, founder of the Islamic Renaissance Front think tank, said the government made the right call.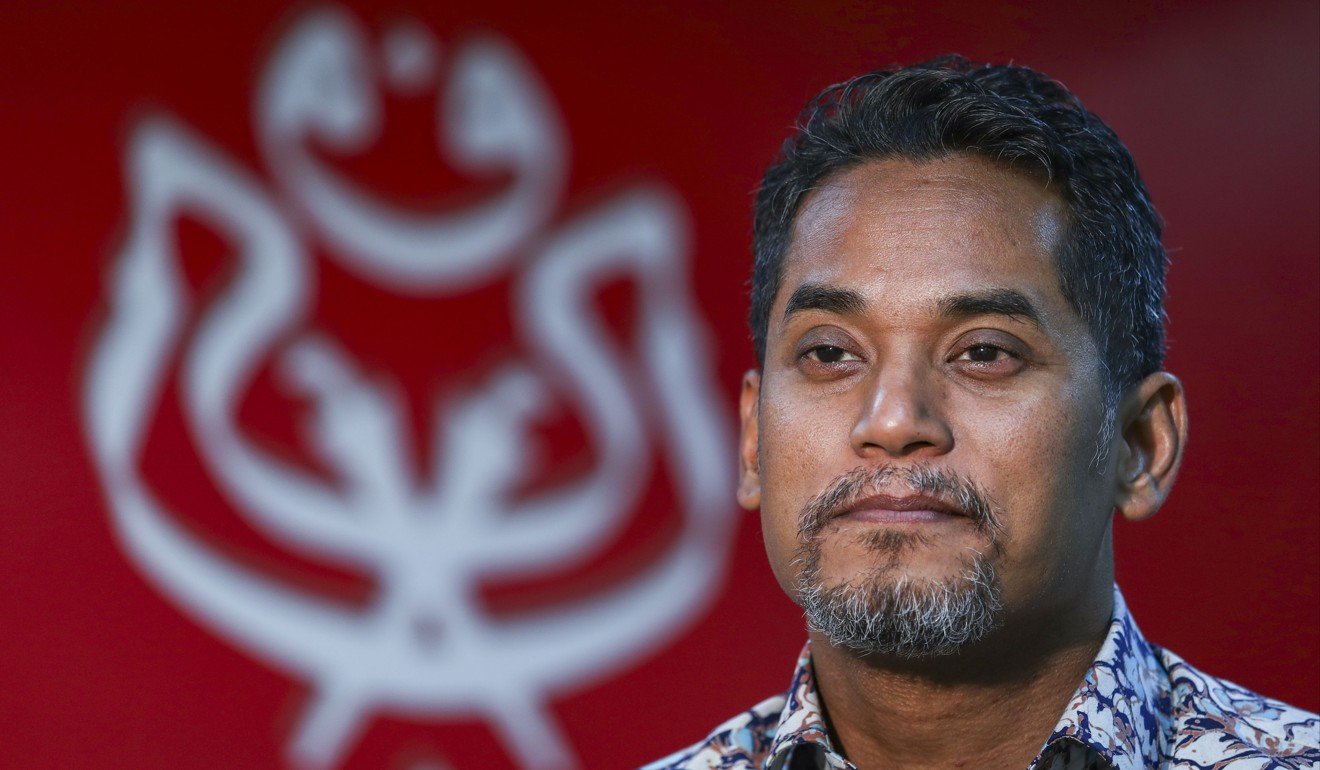 "I understand that the government is committed to ratifying all UN conventions including ICERD. But right-wing Malay groups were using this to create unrest and commotion by citing the bloody May 13 incident," he said, referring to the 1969 race riots which resulted in a national state of emergency and an official death toll of almost 200.
"Peace and stability come first. This does not mean a victory for the right-wing Malay groups. Sometimes we have to retreat one step to advance a hundred steps. The time will come when the government will be able to ratify ICERD when this issue is debated among all the proponents and detractors in a civil manner."
Opposition stalwart Khairy Jamaluddin has demanded that Foreign Affairs Minister Saifuddin Abdullah step down over the government's reversal, calling it "an embarrassing, but necessary, backtrack", and denied that the Malay backlash was manufactured.
Meanwhile, opposition figures have announced that a December 8 rally to protest against the treaty will go ahead, claiming it will "cool" racial tensions – but insisted it should not be linked to recent skirmishes between ethnic minority Indians and Malays.
Earlier this week, the government convened a meeting of its security council after two consecutive days of violence at a Hindu temple outside Kuala Lumpur.
Police said that a group of Malay youths had been paid to cause havoc at the temple following a disagreement between a developer who had bought the land and the temple's governing committee.
Although Mahathir denied suggestions the unrest had a racial undertone, observers warned that inter-sectarian tensions could escalate if the situation was not deftly handled.
Malaysia has ratified just three of nine core UN rights conventions: the Convention on the Rights of the Child, the Convention on the Elimination of All Forms of Discrimination Against Women, and the Convention on the Rights of Persons with Disabilities. ■