Firdousa Akhter was seven months pregnant when she was shot through the neck while washing dishes at the makeshift sink outside her house. The mother of two had been caught in the crossfire between armed rebels and government troops stationed in Pulwama, in Indian-administered Kashmir.
"She instantly fell down and, at first, we thought she had fainted out of fear," recalls her husband of 11 years, Khursheed Ahmad Sheikh, as his son Misbah, 7, and daughter Aalima Jan, 5, play in a dimly lit room at his parents' home. "We took her inside the house and couldn't do anything else for at least twenty minutes because the gunfight was still raging."
Firdousa died before they could reach hospital. "We buried two family members that day," says Khursheed's mother, Fatima. "Firdousa and her unborn baby."
Deaths like Firdousa's are increasing in Kashmir. This is raising fears that the insurgency, which has pitted separatist groups against the Indian government since the late 1980s, is taking a turn for the worse.
Already this year, 144 civilians have been killed, as compared with 108 civilian deaths throughout the whole of 2017. During the same period, the number of deaths overall, including government troops and rebel fighters, went from 451 to 520.
The increase is blamed by some people in Kashmir on All-Out, the Indian government's heavy-handed counter-insurgency operation, which it launched last year.
All-Out, named after a brand of mosquito repellent, was launched in the aftermath of mass civilian protests triggered by the killing of popular rebel leader Burhan Wani. Kashmir's separatist leadership immediately denounced the operation, calling it a tactic "to instil fear" within Kashmir's "pro-freedom leaders, activists and workers through military might".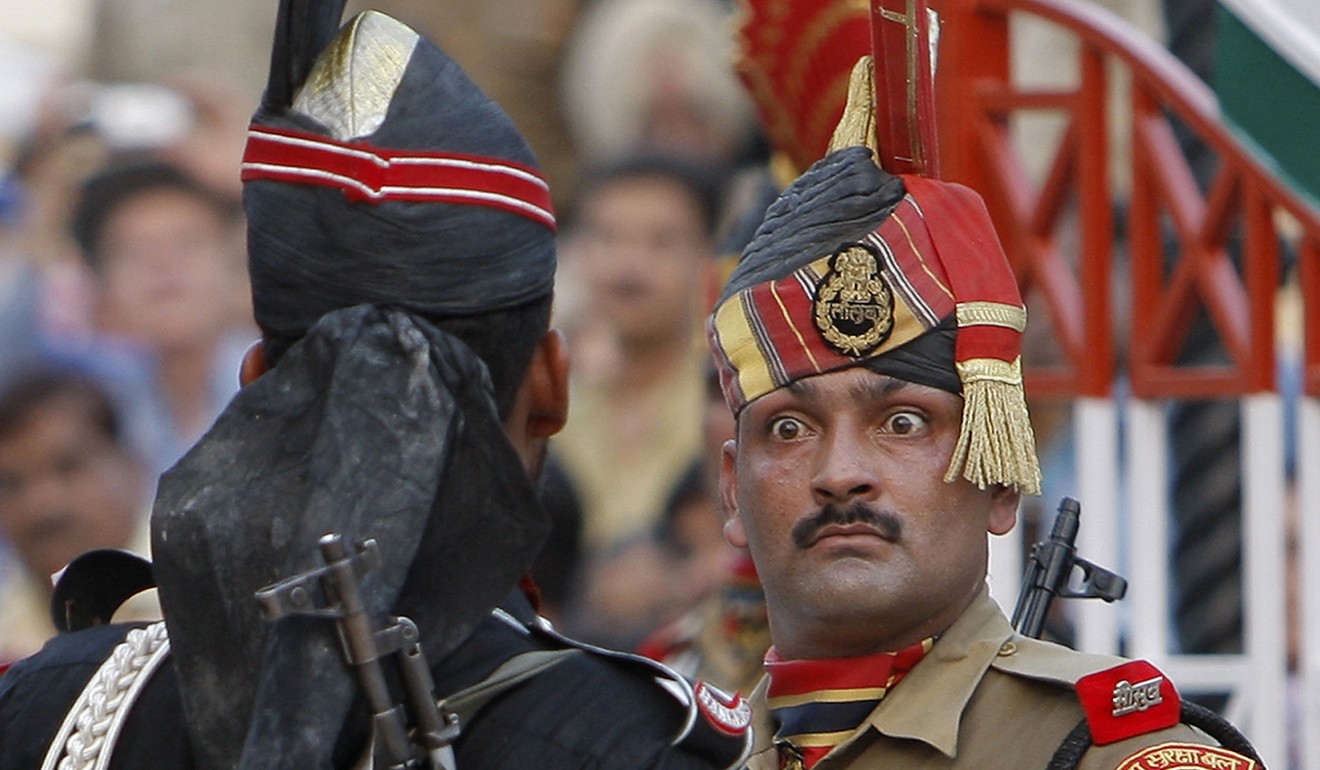 The All-Out operation quickly reignited tensions that have been bubbling over ever since a rigged local election in the late 1980s prompted thousands of young Kashmiris – backed by Pakistan – to take up arms demanding an end to Indian rule.
Indian-administered Kashmir has been one of the most heavily militarised zones in the world ever since. And though the number of active insurgents in the region has dwindled, from thousands in the 1990s to an estimated 300 today, the recent uptick in civilian deaths shows the conflict remains a tinderbox.
With the death toll rising once again, so too have international concerns over rights abuses in Kashmir, which has been the subject of a territorial tug of war between India and Pakistan ever since the partition of India in 1947.
In June, a report by the Office of the United Nations High Commissioner for Human Rights highlighted problems in both the Indian- and Pakistani-administered parts of Kashmir.
Pakistan deflected the report, despite being accused of systematically curtailing rights to freedom of expression and association, as well as religious rights. New Delhi dismissed the report as "fallacious, tendentious and motivated".
Amid the official intransigence, the ordinary people of Kashmir continue to suffer. An hour's drive south of Pulwama lays Kulgam district, where another family mourns the loss of their only son.
A picture of Raees Ahmad Wani, 28, taken on the mobile phone of one of his friends, shows him smiling and gleeful – a picture of innocence. Yet last month this same young man was shot dead outside an Indian army installation in nearby Shopian district.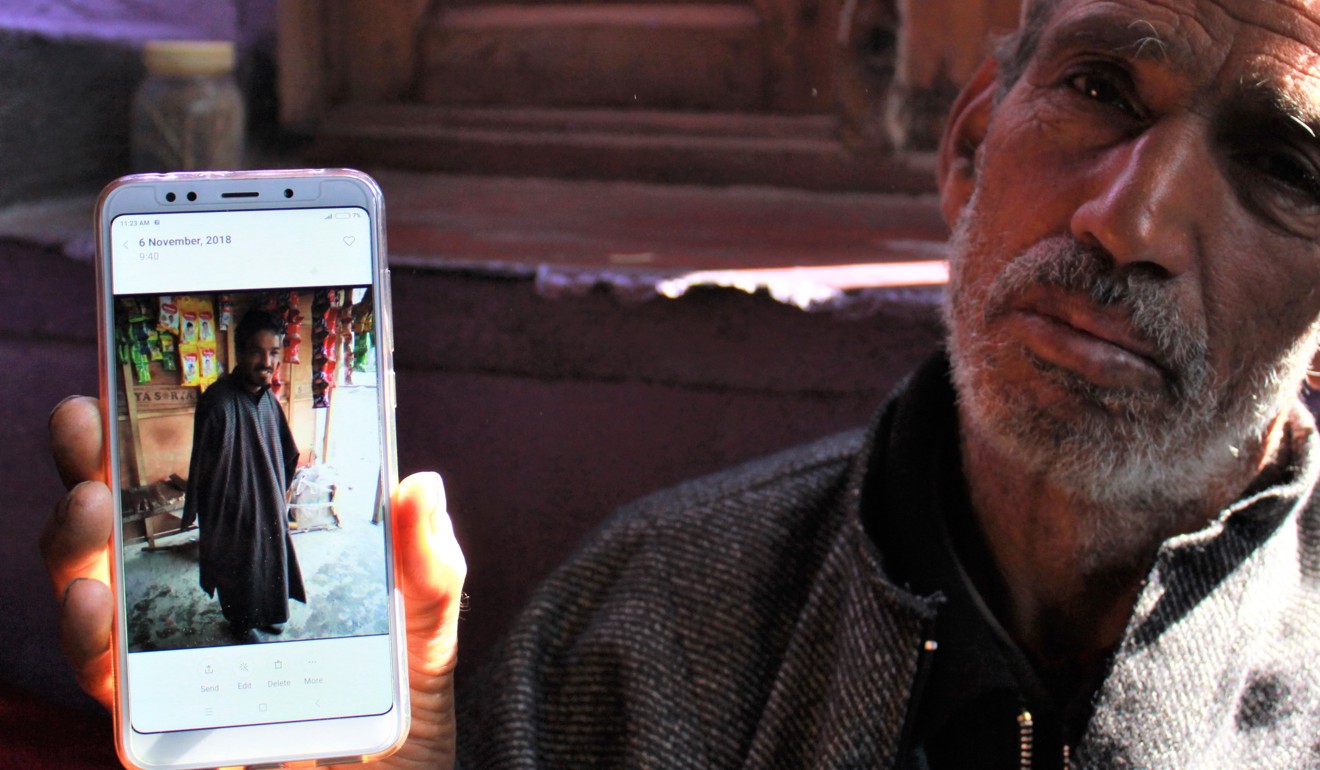 A guard at the camp in Shopian's Pahnoo village opened fire at Raees after he approached the camp, having ignored warning shots. The guard may not have known it at the time, but Raees posed no threat; he was born with a mental disability.
Raees' family had been searching for him after he went missing from the family home, making announcements in the local mosque and on social media. Then the police called.
"We were asked to collect the body from a hospital in Shopian," recalls relative Mohammad Yaqub Ganai. "He had been shot four times, twice in the head and twice on the chest."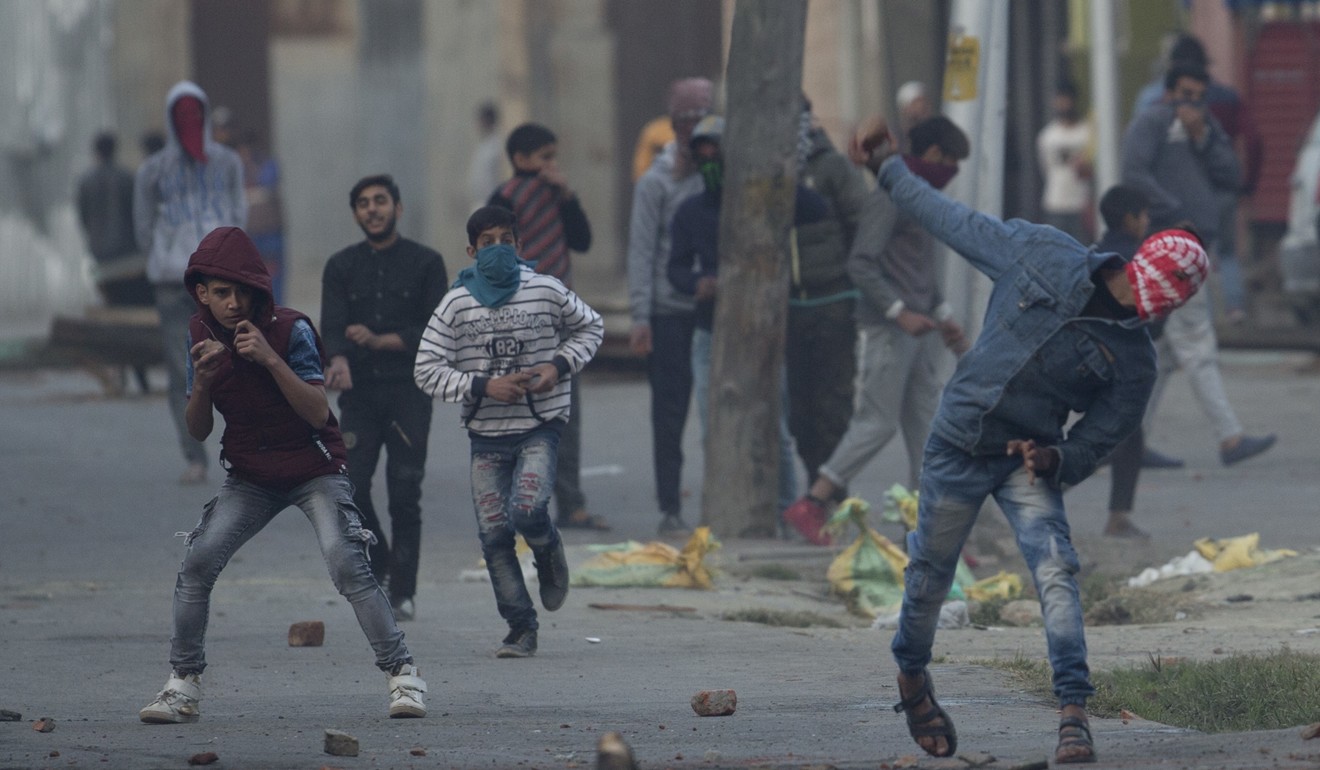 Yet even as the body bags pile up, there is little to suggest the tragic deaths of ordinary Kashmiris like Firdousa and Raees will do anything to make either Pakistan or India back down from the territorial dispute any time soon.
Peace negotiations – both those between the nuclear-armed neighbours India and Pakistan, and those between the Indian government and Kashmiri separatist leaders – have stalled since the 2008 Mumbai attacks in which members of a terrorist organisation based in Pakistan carried out a series of shooting and bombing attacks across the Indian city.
Experts say no thaw in relations is likely any time soon. "There's just a lot of mistrust and a significant disconnect on all sides," says Michal Kugelman, a senior associate for South Asia at the Washington-based Wilson Centre.
Instead, the families of those killed have little choice but to come to terms with the senselessness of a conflict that promises to continue claiming innocent lives.
Since his wife's death, Khursheed has stayed at his parents' house, taking care of his two children, who constantly ask the whereabouts of their mother.
"I don't know from which side the bullet that killed my wife came from," he said, "and neither does it matter because Firdousa won't return now." ■