A group of men burst into an office and herd employees out of their cubicles. One intruder, wearing a blue hooded jacket and baseball cap, slaps a seated worker on the face hard enough to knock him to the floor.
After slapping a few other employees, the invaders move the staff into a small room and block the door. Out of sight of the crowd, a masked raider unzips a backpack slung across his chest and furtively distributes its contents on the vacated desks.
He is planting drugs. He and his companions are anti-narcotics police officers.
Unaware they are being recorded by security cameras, they not only plant evidence while pretending to search the workplace, they also loot the office, making off with seven million Philippine pesos worth of property. Then they demand two million pesos from the business owner.
Videos of the raid, which happened in Manila in 2016, were shown in a Senate hearing on January 2017. Reacting to the expose, Ronald dela Rosa, then the chief of the Philippine National Police (PNP), said the officers would be investigated and "possibly dismissed".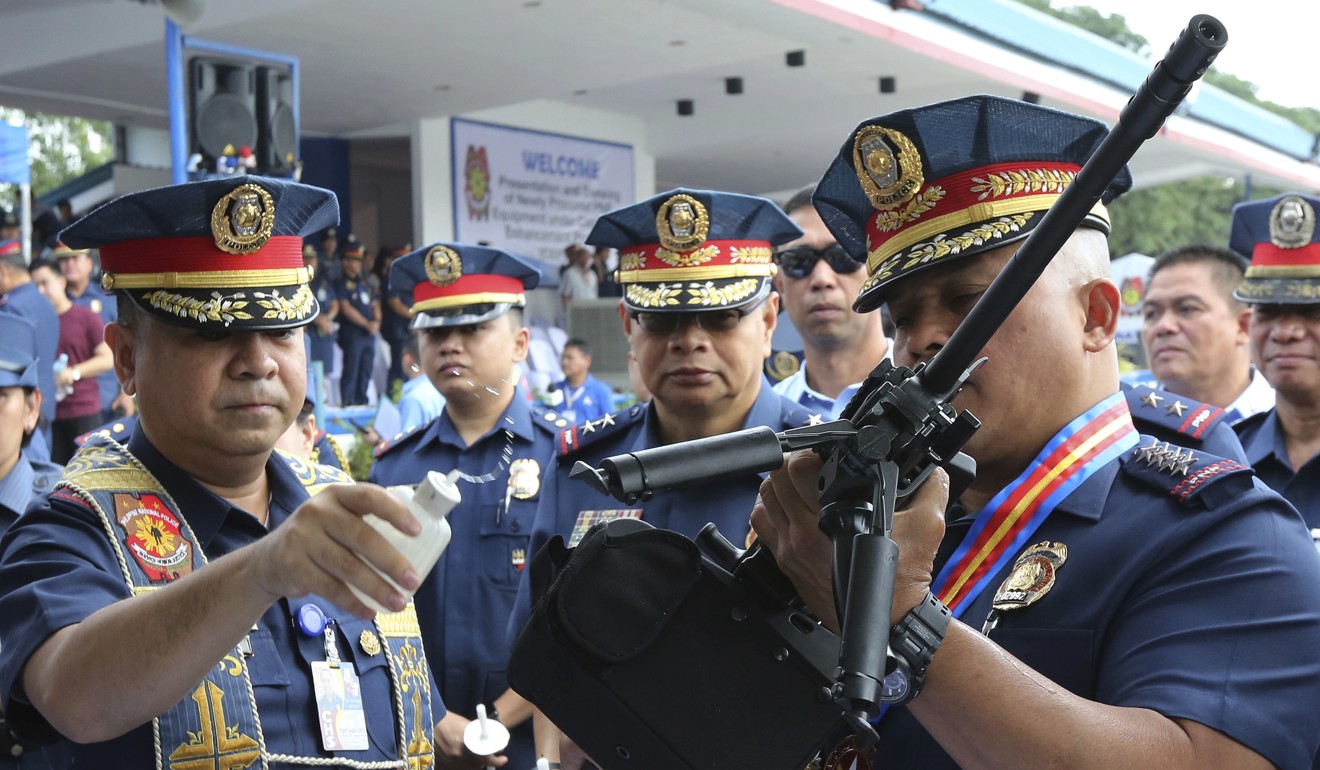 Yet nearly two years later, there's been no update on the case; the PNP hasn't even released the names of the lawmen involved. Dela Rosa has since retired and is running for senator next year. The fake bust joins a long list of police abuses, a list that is steadily increasing as police morale, standards and discipline erode under this administration.
"Professionalism has suffered because of the drug war and corruption has really increased," veteran journalist Manuel Mogato told This Week in Asia. He is one of three Reuters reporters who won the 2018 Pulitzer prize for international reporting for their work on President Rodrigo Duterte's drug war.
The team, according to Reuters editor-in-chief Stephen Adler, "demonstrated how police in the president's drug war have killed with impunity and consistently been shielded from prosecution".
Duterte won the presidency in 2016 on the promise he would decisively end the country's drug problem. His programme has consisted of unleashing the PNP on a rampage that has ended up focused on piling up bodies and trampling human rights. As mayor of Davao, Duterte was notorious for going after criminals using "DDS" – Davao Death Squads. As president, he transferred a group of policemen from that city to Manila.
When a Reuters reporter asked one of those officers what made him so unique, he smiled and said "special kill skills".
Tessie Ang See, chair of the Movement for the Restoration of Peace and Order, said Duterte was "the beginning and end of the anti-drugs war, the police are just getting cues from him".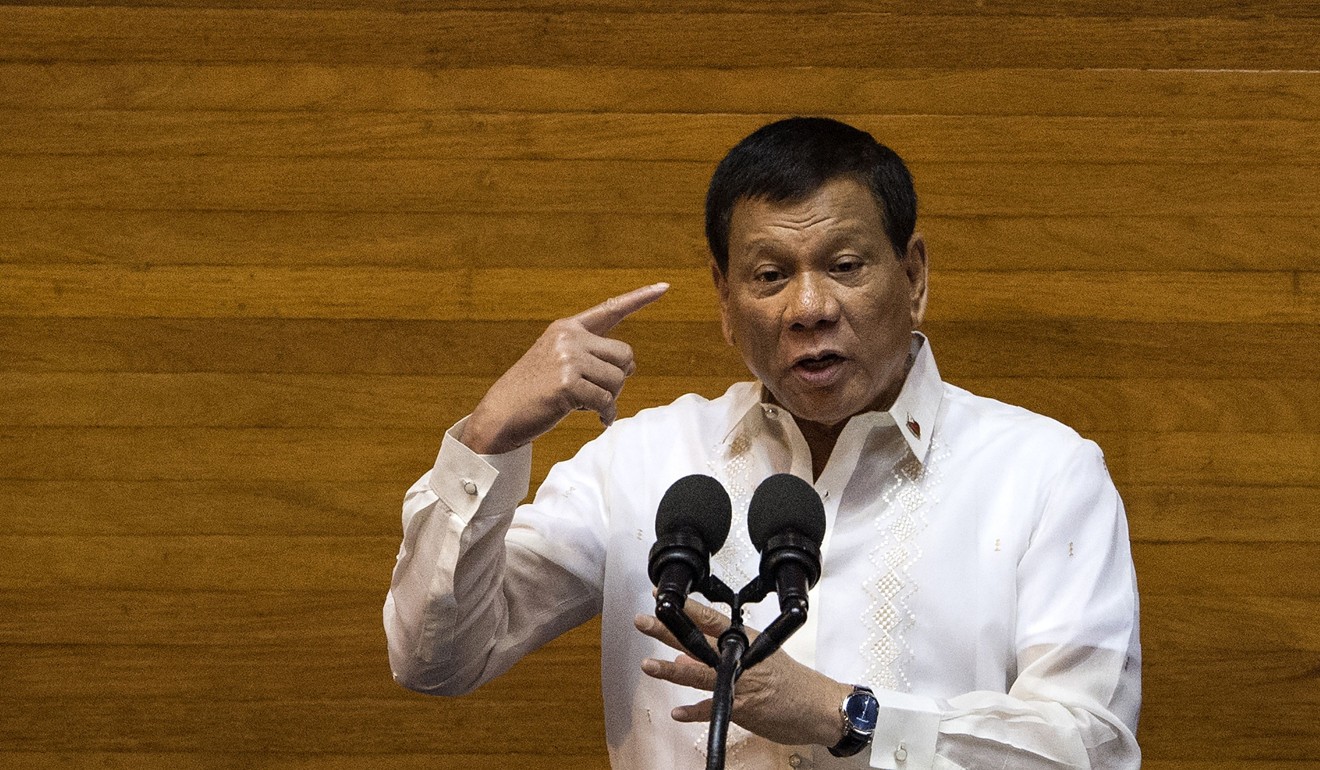 Under Duterte, the PNP's motto, "serve and protect" may as well be "search and destroy". In Metro Manila, a typical drug operation sees policemen blanketing a neighbourhood, sealing off streets and then sending in armed teams to look for "drug personalities" named on a "watchlist". The operations almost always end with bodies, riddled with bullets, lying on the ground. Invariably clutching handguns and surrounded by packets of drugs, the dead are described as nanlaban – suspects who resisted the police.
It isn't just the raids that produce corpses. Often bullet-riddled bodies are found lying on the streets, usually wrapped in packing tape. Attached cardboard signs say in Tagalog "I'm a drug criminal, don't be like me".
Two terms unique to the PNP under Duterte have gained currency: one is tokhang, an invented word denoting a police search of a house upon the "invitation" of its owner. It has now come to mean extrajudicial murder. The other is "tandem", for when two masked assassins are riding a motorcycle: one drives, the other shoots. The PNP maintains the teams are vigilantes or contract killers, but this June in Iloilo City, one policeman identified as a "drug personality" was ambushed by a tandem while driving his car. Wounded, he fired back and hit the shooter, who was later traced to a hospital. The shooter turned out to be a police officer.
Through operations with names like "Tokhang," "Double Barrel" and "One Time Big Time" the police by their own count have killed 4,854 "suspects". According to Human Rights Watch at least 12,000 have been indiscriminately murdered. Those slaughtered include women and children: there have been reports of police teams shooting blindly into houses.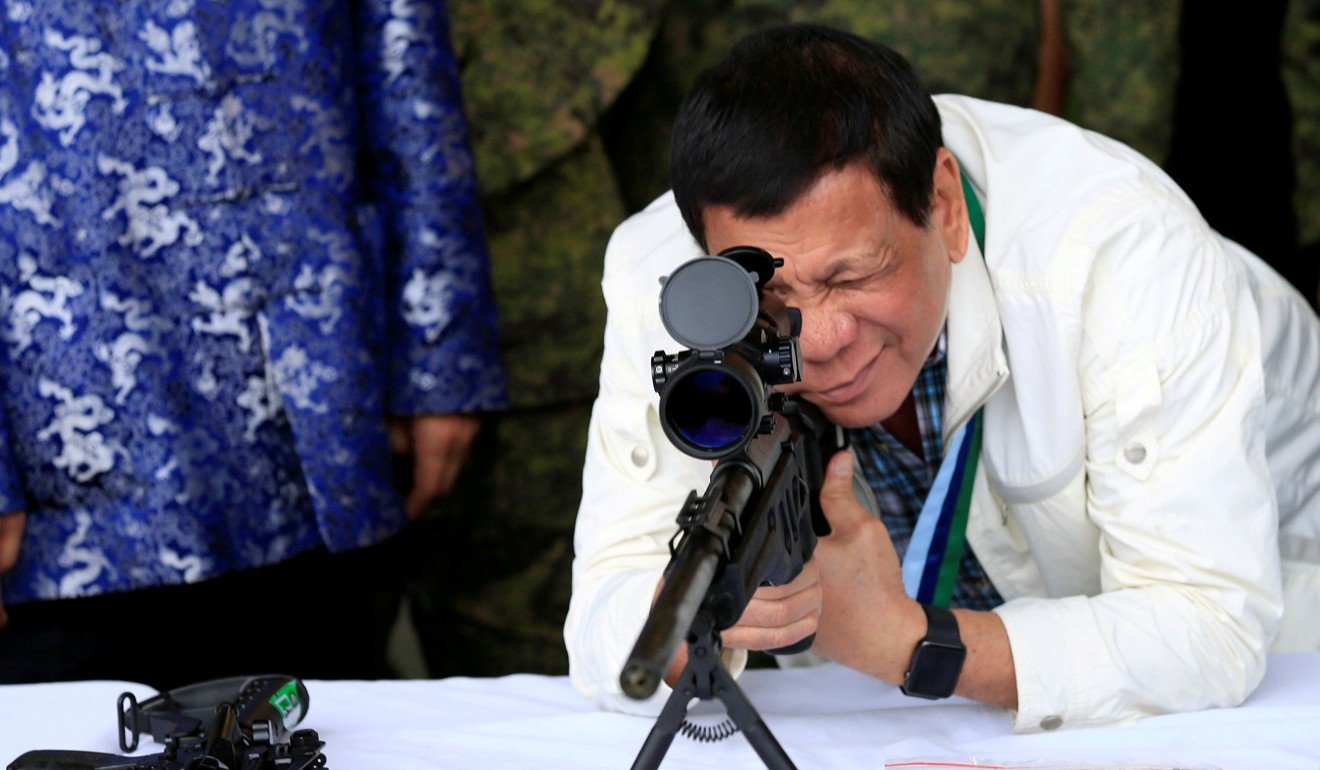 In 2016, Quezon City policemen reported they had shot and killed five drug suspects who they said had resisted arrest. Unfortunately for the officers, one of the victims, Efren Morillo, survived, and he testified what actually happened was that he and his companions had been rounded up by the police, mocked, tortured and then summarily shot. Morillo played dead and then managed to get medical help. The case is still being investigated.
Senator Risa Hontiveros called the drug war "bloody, abusive and prone to corruption", adding that Duterte's war on drugs had "set into motion the killing of thousands, most of whom are poor people".
PNP senior officials bristle at the charges. In a television morning show, Director General Oscar Albayalde said "we have charged or dismissed around 1,600 of our men since 2016 for various reasons and we have charged about 674 of our personnel for violations of human rights".
This November, three policemen were each sentenced to 40 years for killing teenager Kian delos Santos whom they claimed was a drug suspect who had shot at them. The testimonies of witnesses and CCTV footage showed the victim was unarmed and had been dragged to his execution. It was the first time policemen under Duterte had been punished for committing an extrajudicial killing (EJK).
WAVE OF ABUSES
The EJKs have been accompanied by a wave of abuses. Last month, police officers in Manila were accused of a practice called Palit Puri – literally "traded virtue" – where women are threatened with jail if they don't submit to having sex with policemen. Even as that story broke, another report said a police instructor had been arrested for raping a female trainee. According to CNN Philippines, since Duterte was elected president in 2016, 60 policemen have been linked to at least 33 cases of violence against women, ranging from sexual harassment to rape.
Police abuses include murder, kidnapping, rape, even illegal cockfighting, but the most frequent is probably extortion, or hulidap, a combination of huli (catch) and hold-up. Mogato said police arrest people as "drug suspects" and then shake them down. "Those arrested are asked to produce money, if they cannot they go to jail … there have been cases where people complained the police were asking for 200,000 pesos (HK$30,000) and then settling for 30,000 pesos, to release them."
This year, eight officers of a Station Drug Enforcement Unit in Muntinlupa City mounted a fake drug operation and raided a house. After looting it of valuables they kidnapped a mother and her seven-year-old child, holding them for ransom. In an entrapment, four of the bent cops were arrested. Their associates managed to escape.
Probably the most appalling case that has come to light is the kidnapping and murder of Korean businessman Jee Ick-joo in October 2016. He was "arrested" in Angeles City north of Manila on a trumped up charge, brought to PNP headquarters in the capital and then almost immediately strangled. Without telling Jee's wife he was dead, the kidnappers demanded a ransom, part of which was paid. They then disposed of the body by giving it to a funeral parlour, which burned the corpse and flushed the ashes down the toilet.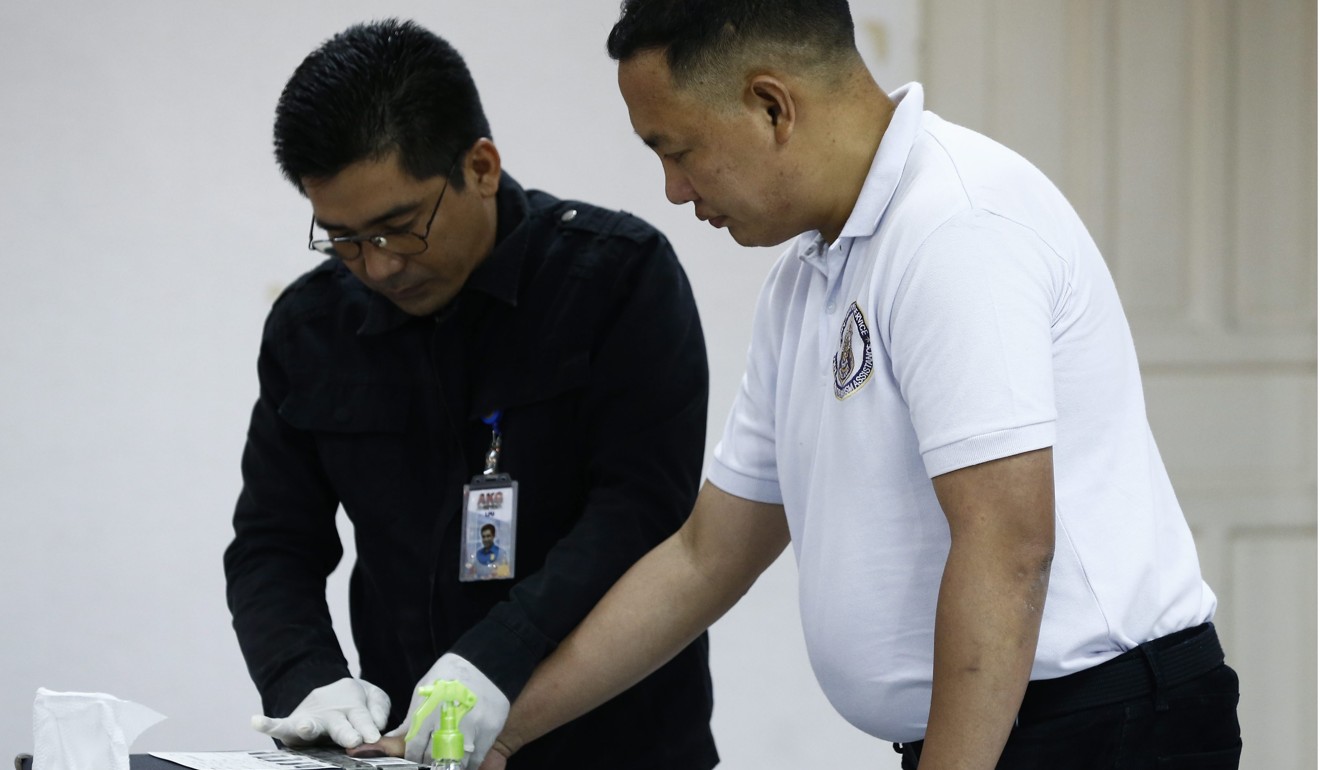 Last year, when the perpetrators were identified, Duterte railed at them. "You policemen are the most corrupt. You are corrupt to the core. It's in your system." He said up to 40 per cent of all policemen were corrupt. Despite the president's tirade, nobody has been punished for the murder.
In a Senate hearing in 2017, Dela Rosa, then the PNP chief, claimed the Korean's murder was an "isolated case". Senator Panfilo Lacson, who himself once commanded the PNP, tweeted in Tagalog: "The murder of Jee Ick-joo was not an isolated case."
Political analyst Ramon Casiple, executive director of the Institute for Political and Electoral Reform, said the problem was that Duterte had given no framework to the police on how to wage the war on drugs. "It's all, 'just fix the problem'. There's a problem with that approach because it leads to abuses."
He pointed out that "the police are feeling the pressure [to deliver], they're really checked on regularly by the president, and that pressure also leads to abuses".
Mogato echoed this, saying that "Duterte wanted results in his drug war, so they have to produce." Still, he added, "there are many good policemen who are not in favour of this drug war – the image of the police is being destroyed, instead of drawing the public closer, this is pushing them farther".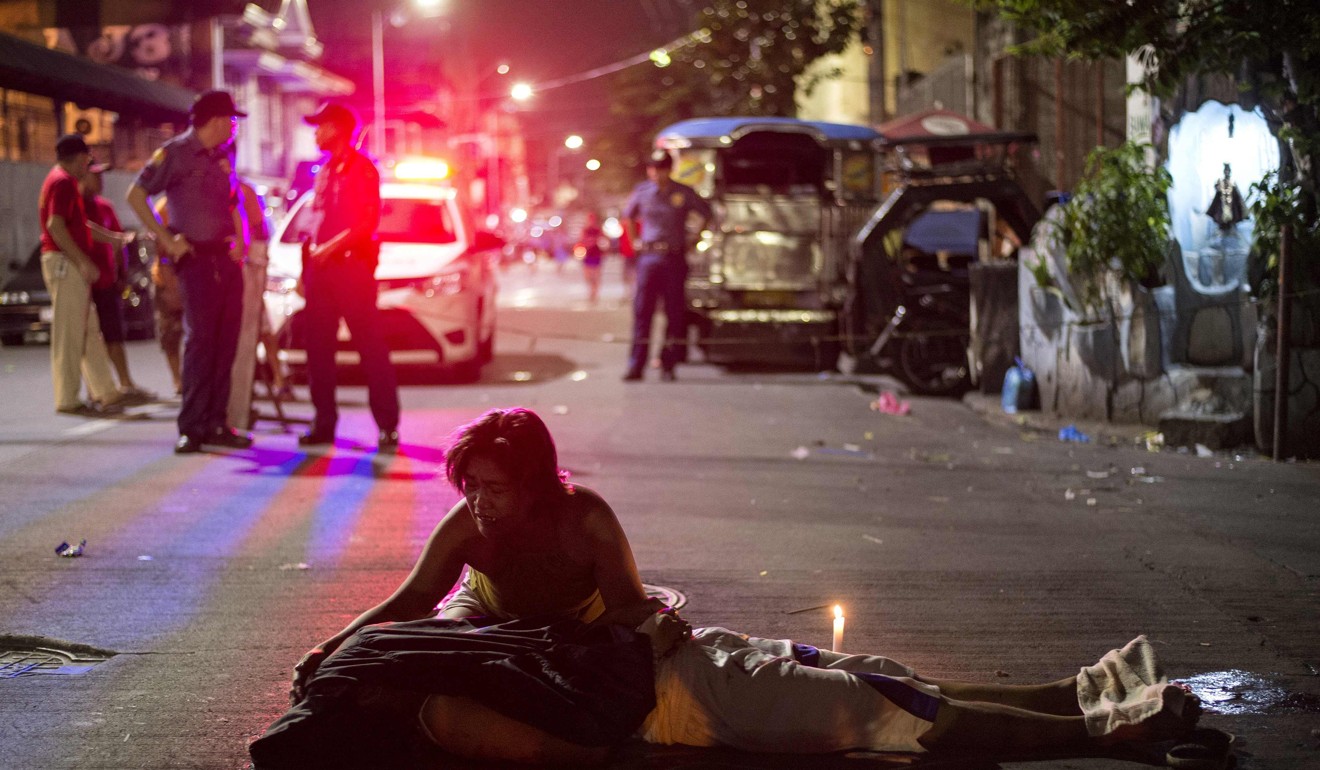 But Duterte is obsessed with winning the war. On December 3, the president reacted to the conviction of the three policemen who killed the teenager by saying, "there is no let-up here just because a few policemen killed somebody; there will never be a let-up in the campaign against drugs and the killing will continue for as long as there are people who would resist arrest and fight it out".
The PNP's idea of improving its image doesn't help. Last month it expressed displeasure with a long-running TV police series, Ang Probinsyano, when the show started depicting police corruption, and had an episode where the fictitious police chief tried to assassinate the president. The TV network was forced to alter its storyline.
This October, Albayalde said charges "could be filed" against a school teacher who had given a test that included Tagalog sentences saying: "Extrajudicial killings are bad"; "killing is unconstitutional"; "the stomachs of police are fat and round", and "the police are abusive".
Mogato, who has covered the police beat for more than three decades, said his sources had told him word was trickling down to make the killings look more convincing. For instance, he said, bodies of nanlaban shouldn't be discovered always clutching guns, and shouldn't have powder burns on their arms – which indicate they were shot at close range.
Some policemen have also taken to making sure all the lights are out in a neighbourhood before they undertake a tokhang operation. This prevents CCTV cameras from recording anything incriminating.
Mogato told This Week In Asia it was hard to say good things about the PNP under Duterte. "If you have a police chief like Bato [dela Rosa] who jumps when Duterte says 'jump', it's hopeless. Albayalde is like that, if not worse. Imagine, Duterte proposed the creation of a death squad and the senior PNP officers supported it. Why didn't they say, 'sir, that's illegal?'
"It will take years for the PNP to redeem its credibility and integrity."