It was a year of adjustments for Asia as it was dragged deeper into the rivalry between the United States and China, a rift that culminated in a showdown at the Apec summit in Papua New Guinea. For the first time in the summit's history, there was no joint communique issued.
And even as countries tried to position themselves to benefit from changing geopolitical realities, they grappled with their own domestic highs and lows.
Here's a brief recap of the stories that shaped Asia in 2018.
TRUMP MEETS KIM
They exchanged months of personal insults and threats of war, and then they decided to meet. In the end, it was a historic moment in Singapore when Donald Trump shook hands with Kim Jong-un, becoming the first sitting US president to meet a North Korean leader.
Geopolitical theatrics were at full volume, and the stakes were high. The meeting had been called to discuss the denuclearisation of the Korean peninsula.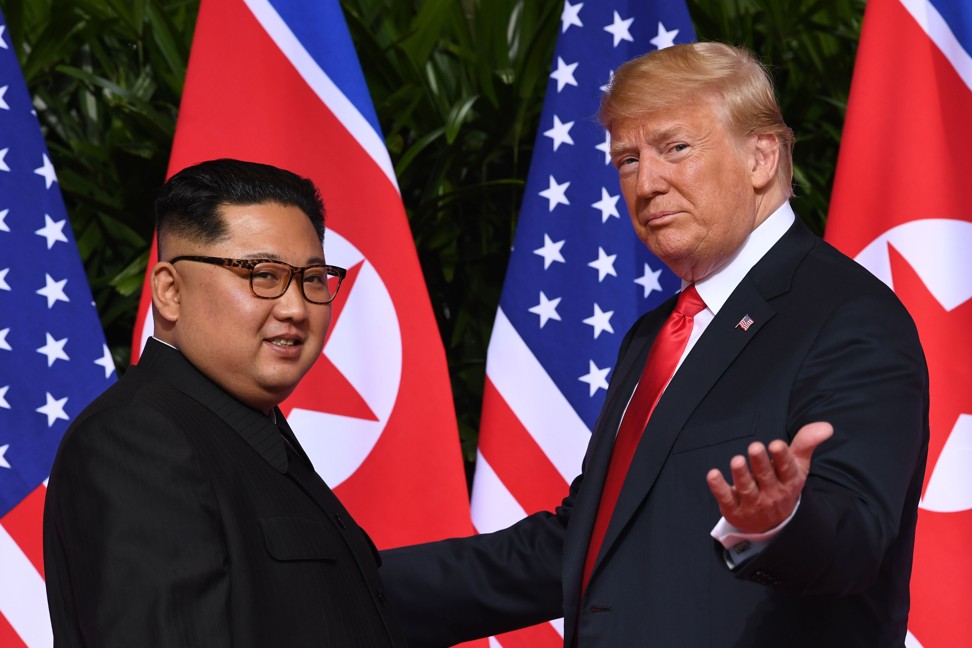 Five previous US presidents had failed to get Pyongyang to give up its nuclear weapons, and tensions in North Asia were already on edge. Even so, it was all smiles when the 34-year-old dictator and the mercurial president emerged from their private 48-minute meeting.
Both sides celebrated the summit as a victory, although it produced only a vaguely-worded statement on denuclearisation. Did it accomplish anything? Experts say the Trump-Kim summit can only be judged on whether Kim delivers on his pledge to pursue complete denuclearisation – a promise that Pyongyang has made, and failed to deliver, before.
THAI CAVE RESCUE
The world cheered when 12 boys from the Wild Boars soccer team emerged from a flooded cave in northern Thailand after 18 days -- and entered into Asian history.
It had been a heart-stopping race against time: the floodwater rising and helpless parents standing by. The story of the Wild Boars, some as young as 11, and their coach, dominated Asia's news for its duration.
The rescue involved more than 10,000 people, according to reports, including more than 100 divers, 900 police officers and 2,000 soldiers. More than one billion litres of water were pumped out of the cave, and a Thai Navy SEAL died bringing the boys air.
The site where the team was rescued is now a tourist attraction. Up to 16,000 visitors reportedly come to Ban Chong village each day, and a museum is in the works.
TRAGEDY STRIKES
It was a year of tragedies across Asia. Throughout the year, the crisis intensified over Rohingya Muslims who are fleeing violence in Myanmar to seek shelter in refugee camps in Bangladesh. The World Health Organisation said last week that 921,000 Rohingya were now in the overcrowded camps, and more refugees continue to arrive.
In July, floodwaters from a burst hydropower dam in Laos swallowed entire downstream villages, killing at least 39 people and displacing thousands.
The collapsed dam was part of a US$1.2 billion hydropower project, key to Laos' dream to become the "battery of Asia." Experts said it underscored the dangers of Southeast Asia's current dam-building spree.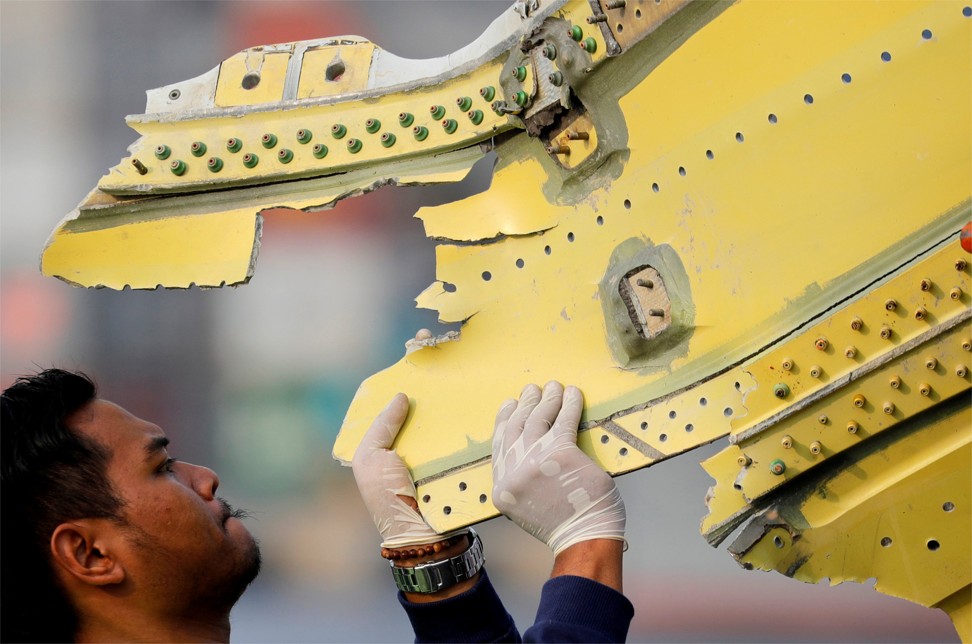 In October, a Lion Air passenger plane crashed into the Java Sea, killing all 189 people on board. Indonesian investigators later determined that the Boeing 737 MAX was not airworthy and should have been grounded.
The crash was a blow to Indonesia's aviation safety record, which has improved since the late 1990s when its national carrier Garuda was blacklisted from European and US airports.
Earlier this month, the Japanese people chose the Chinese character for "disaster" as their defining symbol of the year, after deadly storms, floods and earthquakes hit the country.
1MDB SCANDAL ROLLS ON
It just keeps on going. The continuing fracas over 1Malaysia Development Bank keeps delivering scandalous, multibillion-dollar details.
When Malaysia's new administration came in this year, it reopened the case on 1MDB, a now infamous state-run development firm.
Then it barred Najib Razak, the former prime minister ensnared in the scandal, from leaving the country, grabbed a huge haul of cash and valuables linked to him, and charged the ex-leader with criminal breach of trust, money laundering and abuse of power. His wife, Rosmah Mansor, was arrested in the case.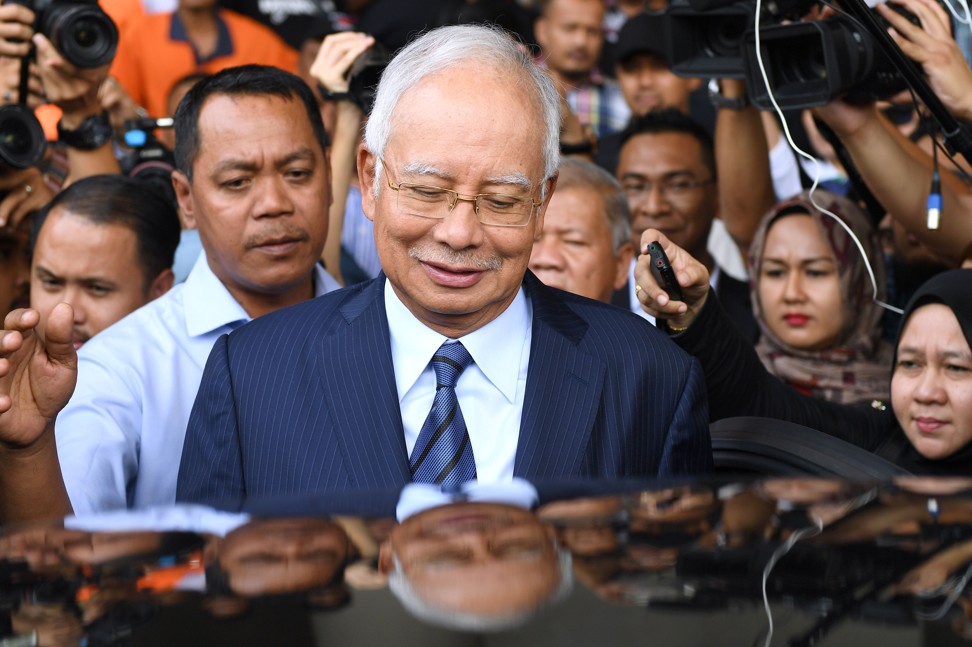 Now the hunt is on for Jho Low, 37, the global playboy and film financier, who is on the run -- whereabouts unknown -- after being charged with laundering billions of dollars from 1MB.
He is accused of siphoning 1MB funds for an extravagant lifestyle of private planes, a US$250 million yacht, and, according to one report, "parties with celebrities like Leonardo DiCaprio, Paris Hilton and Miranda Kerr."
This week Malaysia filed criminal charges against Goldman Sachs, the US banking giant, for its alleged role in the corruption.
CRYPTO COLLAPSE
It has being called the great cryptocurrency crash of 2018. From a market peak of US$835 billion in January, the market value of all cryptocurrencies had sunk to US$140 billion by late last month, according to CoinMarketCap.com.
Since prices skyrocketed in 2017 in a craze that "exceeded many of history's most notorious bubbles," as one observer said, cryptocurrencies have suffered a US$700 billion dollar rout that appears set to continue. Bitcoin, the world's largest cryptocurrency, is down more than 80 per cent from the height of its value last December.
The crypto-bubble unleashed panic in some Asian governments. South Korea, the largest market for bitcoin trading after Japan and the US, threatened to shut down all local cryptocurrency exchanges over fears that the craze could destabilise its economy. (It later backed off the threat.)
South Korea is pushing for broad regulatory oversight of cryptocurrency trading after stories emerged in 2018 of its citizens, including students, workers and housewives, risking their savings despite clear warnings of a bubble.
ASIA PUSHES BACK ON BELT AND ROAD
In the past year, the Belt and Road Initiative may have blown up on Beijing. The massive scale of the initiative – up to US$1 trillion in investments in dozens of countries – had always raised concern. As did China's promises of sustainable development and job creation.
In 2018, those concerns turned to relentless criticism from nations ranging from Australia to Sri Lanka. Highly touted infrastructure projects were attacked by host countries as unnecessary, awash with corruption and tied to Beijing's strategic interests.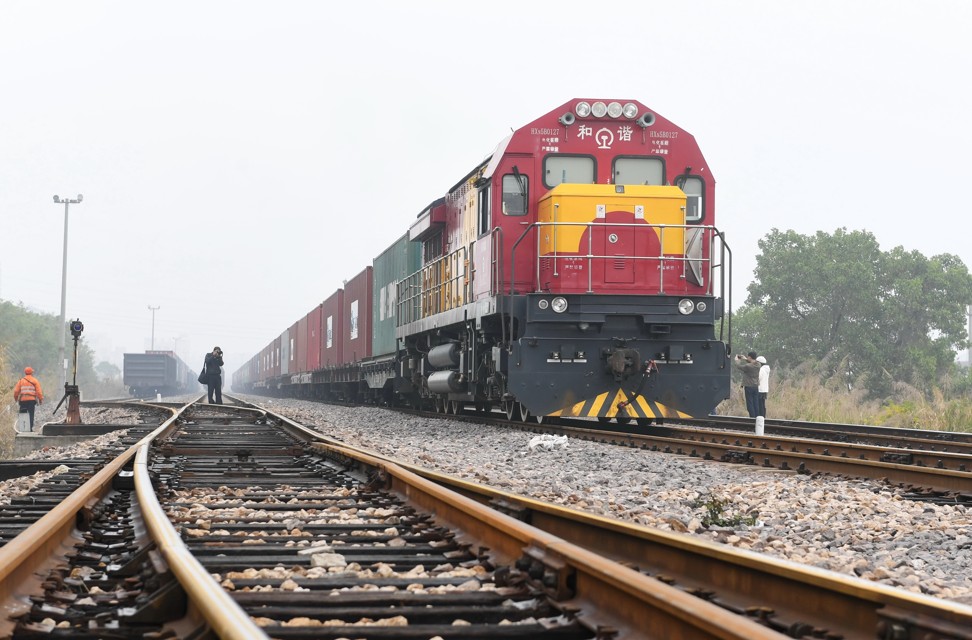 In Sri Lanka, the Hambantota Port was given over to Chinese companies amid cries of a "debt trap."
Myanmar, a virtual client state, is negotiating a scaling back of a Chinese-funded port project on the Bay of Bengal from US$7.3 billion to US$1.3 billion in a bid to avoid unsustainable debt.
The United States has since launched an effort, with the help of its key allies Australia and Japan, to counter China's infrastructure building spree.
DEMOCRATIC DISRUPTION
Malaysia's general election supplied some crucial power shifts. For one, it was the first change of government the country had ever seen. The defeated party, Barisan Nasional, had held a grip on power in Malaysia since its independence from Britain in 1957.
It also returned Prime Minister Mahathir Mohamad to power and back onto the world stage. It took little time for the astute statesman to push some buttons.
Mahathir warned China against "a new version of colonialism" over its Belt and Road infrastructure push, but later walked the statement back. In November, he did a U-turn on an earlier commitment to ratify a UN treaty against racial discrimination, seemingly in response to pressure from the majority Malay population.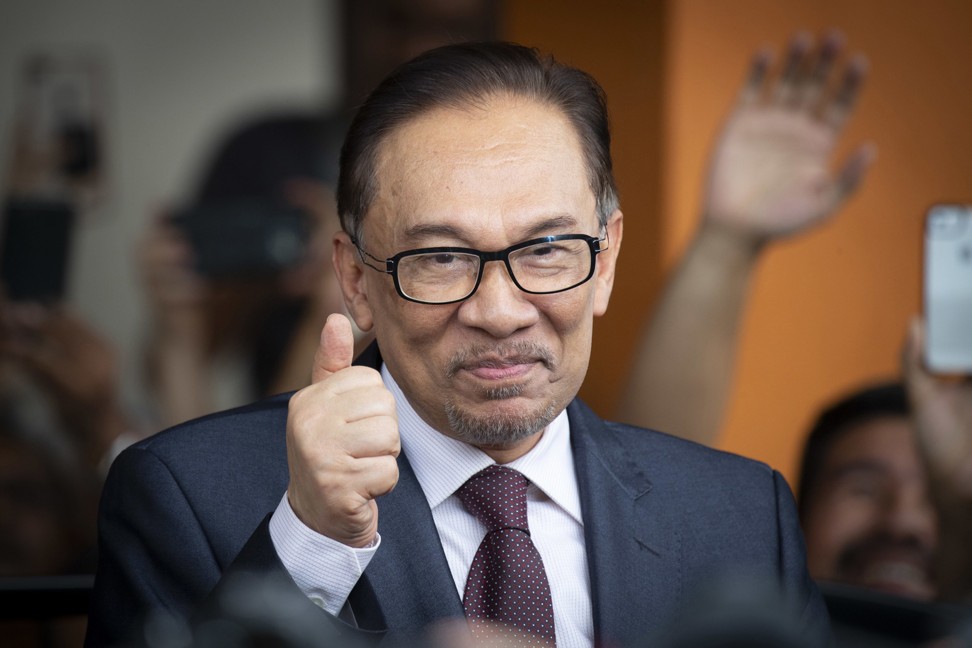 Mahathir also secured a royal pardon for Anwar Ibrahim and indicated that he would stand down for the pro-democracy icon to become prime minister within the next few years. Anwar, however, will first have to weather growing turbulence within his own People's Justice Party. On Monday, his daughter, Nurul Izzah Anwar, resigned as vice-president of the party, saying she would be able to be "most true" to her ideals as a backbencher.
WAR ON PLASTIC
There was plenty of bad environmental news in 2018: illegal logging, wildlife smuggling, bleached coral in the Great Barrier Reef.
But there was a bit of hope in Indonesia: Bogor, a city of 1 million people in West Java, banned single-use plastic bags and called on other local governments to do the same. According to reports, Banjarmasin in South Kalimantan, Balikpapan in East Kalimantan and Badung in Bali had already enacted the ban.
Tjahjo Kumolo, Indonesia's home minister, took action after the discovery of nearly 6kg of plastic waste inside the stomach of a dead sperm whale in Southeast Sulawesi made global headlines. He immediately banned disposable plastic water bottles and cups in his office.
It was a small step for a big problem. Five Asian countries - China, Indonesia, the Philippines, Vietnam and Thailand - accounted for up to 60 per cent of plastic waste leaking into oceans, according to a 2015 study.