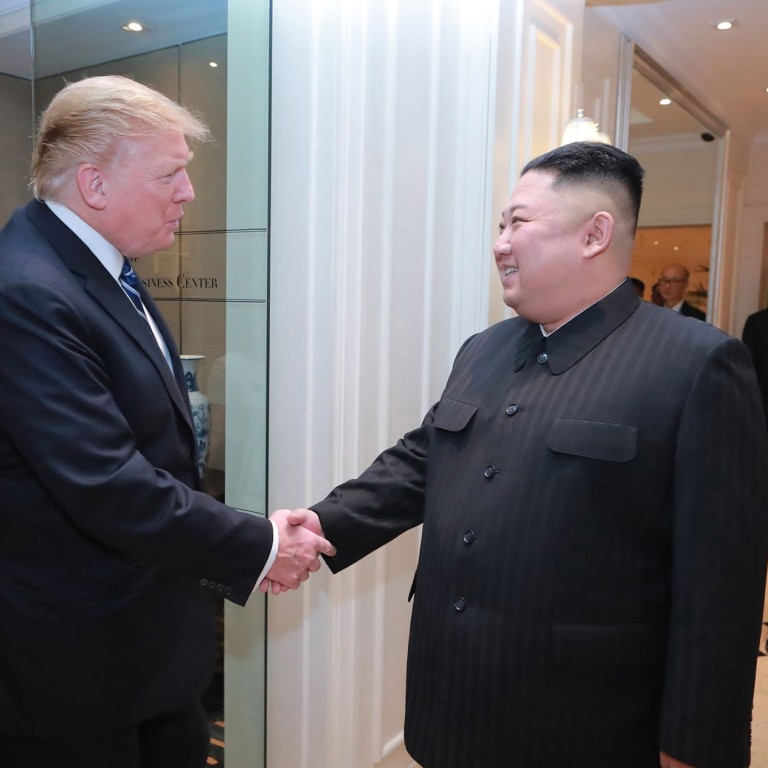 Explainer
Explained: what next for North Korea after failed Trump-Kim summit?
Will both sides iron out their differences or be locked in a stalemate forever?
The much-anticipated
second summit between US President Donald Trump and North Korean leader Kim Jong-un was cut short on Thursday with
no agreement on denuclearisation
, sanctions relief, or peace on the Korean peninsula.
It was a high-stakes meeting for Trump who aimed to get Kim to give up Pyongyang's nuclear arsenal, after critics panned the first summit in Singapore for yielding few results.
But talks in Hanoi collapsed as Pyongyang wanted international sanctions lifted entirely, Trump said.
At a Thursday afternoon meeting with media, he said it was better to "do it right, rather than do it fast".
What went right?
The chemistry and the place. Both men exchanged smiles, handshakes and pleasantries and promised a "great" outcome when they first met on Wednesday night.
No details of a possible agreement were given but the White House released Trump's schedule late on Wednesday. It showed he would have a one-on-one meeting with Kim at 9am local time, followed by an expanded bilateral meeting at 9.45am, then a working lunch at midday, a signing ceremony at 2.05pm and a press conference at 3.50pm.
The talks in Hanoi
also allowed Trump to use Communist-ruled Vietnam – one of the world's fastest growing economies, which expanded by 7 per cent last year – as an example of how North Korea could thrive if it gave up its nuclear missiles.
What went wrong?
The first inkling that things were not going smoothly came when the Thursday morning one-on-one meeting ended 10 minutes ahead of schedule. At the second meeting with aides, Trump emphasised there wouldn't be immediate results.
Kim, in a rare response to Western reporters, said he would not be in Hanoi if he was not willing to denuclearise. He added: "Can you give us more time [to ourselves]? Even one minute is very important."
Then came a string of updates – first, that lunch was delayed, then cancelled, along with the signing ceremony. White House Press Secretary Sarah Sanders then told reporters Trump's press conference would be rescheduled to start two hours earlier at 2pm local time. She later released a statement to say no agreement had been reached.
At the press briefing, Trump insisted the lack of a deal at the "productive" summit did not mean he was on bad terms with Kim.
"I think the relationship is very warm," he said. "And when we walked away, it was a very friendly walk."
What's next for Kim and North Korea?
Kim Jong-un returning empty-handed from Hanoi wouldn't serve his interests, said Lami Kim, a former South Korean diplomat now teaching at the University of Hong Kong.
North Korean media reports in the run-up to the talks anticipated sanctions relief and "it is hard to believe that [they] asked for full sanctions relief, because I am sure they understand that the US would never have accepted it," she said.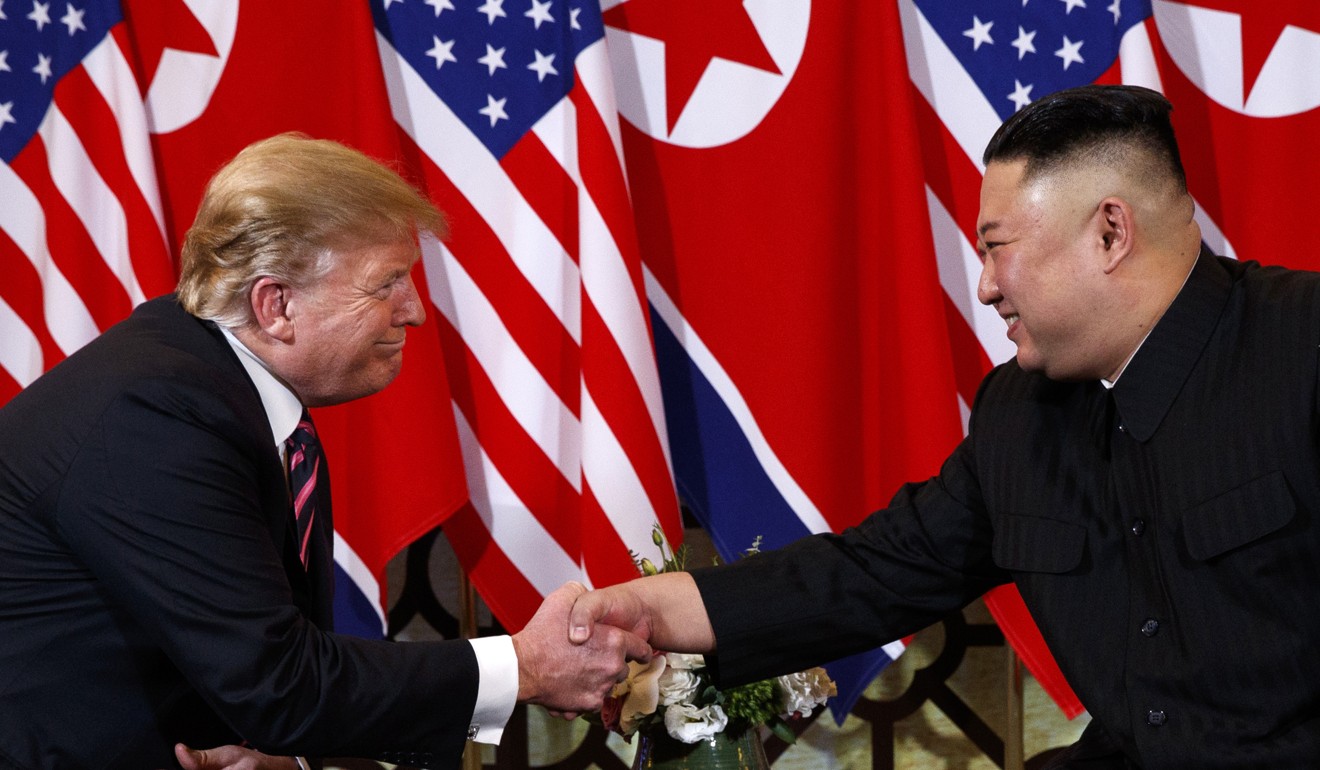 The North Korean delegation attempted to seize back the narrative on Thursday when they called a rare, late-night press briefing.
Foreign Minister Ri Yong-ho contradicted Trump, saying Pyongyang had made "realistic proposals" and sought only to partially lift sanctions that were hurting its economy and people's livelihood.
Vice-Foreign Minister Choe Son-hui said Kim Jong-un "got the feeling that he didn't understand the way Americans calculate".
Choe added Kim Jong-un "may have lost the will" to negotiate with Trump after the US side rejected a partial lifting of sanctions in return for destruction of the Yongbyon nuclear complex that has nuclear reactors and uranium enrichment facilities.
It was "something we had never offered before", she said.
But on Friday, the North's North's official KCNA news agency described the Hanoi meeting as "successful" and said Kim had promised Trump another encounter.
What's next for Trump and the United States?
US Secretary of State Mike Pompeo, on his way to the Philippines from Hanoi, said both sides could hold further meetings though there was no plan to do so immediately.
"My sense is it will take a little while. We'll each need to regroup a little bit. But I'm very hopeful that Special Representative [Stephen] Biegun and that team will get together before too long."
He added that both sides had made progress and hoped they could "take another big swing" when the leaders got together.
"But we didn't get as far as we would have hoped …" he said.
Michael Madden, a North Korea expert at the Washington-based Stimson Centre, suggested that within a month or two, Biegun and his North Korean special envoy counterpart Kim Hyok-Chol could meet again.
Could there be a third summit?
Trump said there were no plans for a third summit but said he was positive there would be a "good outcome" in future.
Experts are doubtful about the prospects for a third summit, but agreed both sides would likely continue negotiations to narrow their differences.
Former US State Department official David Kim said: "Both leaders want to strike a deal down the road. The president just made clear that this will take time and he looks forward to meeting again with Chairman Kim." ■
Additional reporting by wire agencies and John Power