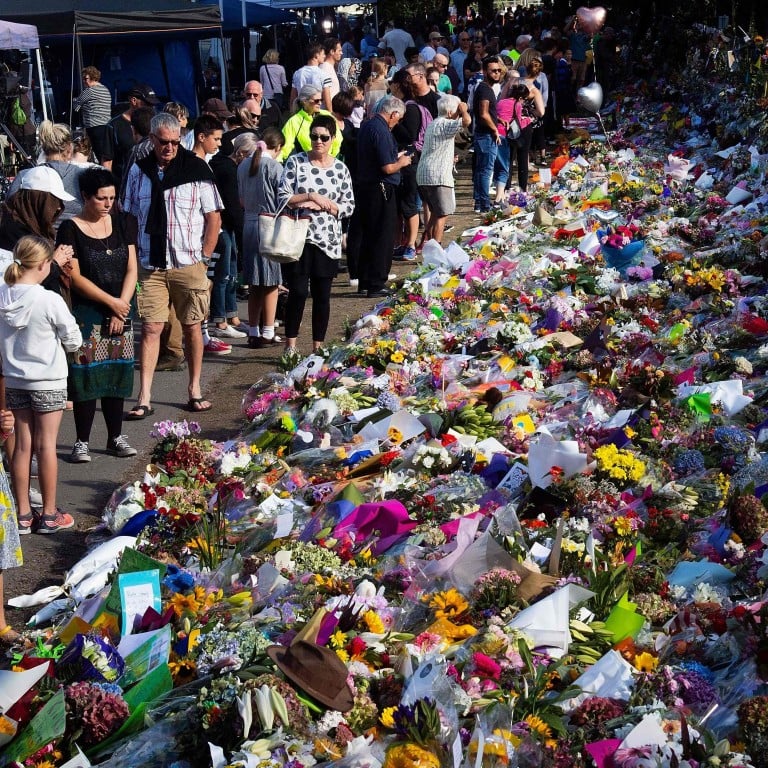 Christchurch shootings: why would some right-wing Indian Hindus celebrate the death of Muslims?
Like white nationalists, Hindu nationalists have been scapegoating Muslims as a way to rally support among their base
The Islamophobia campaign under Narendra Modi has gone into overdrive
When a gunman stormed Al Noor Mosque in Christchurch, New Zealand, on March 15, Ansi Alibava ran for her life. In vain. Minutes later her bullet-riddled body was found on the street by the man she had recently married and moved to the country with, Abdul Nazer.
Alibava, from Kerala in
India
, was one of dozens slain that day, when a lone man armed with a semi-automatic weapon rampaged through Al Noor and the nearby Linwood mosque, massacring 50 worshippers in an attack he live-streamed on the internet.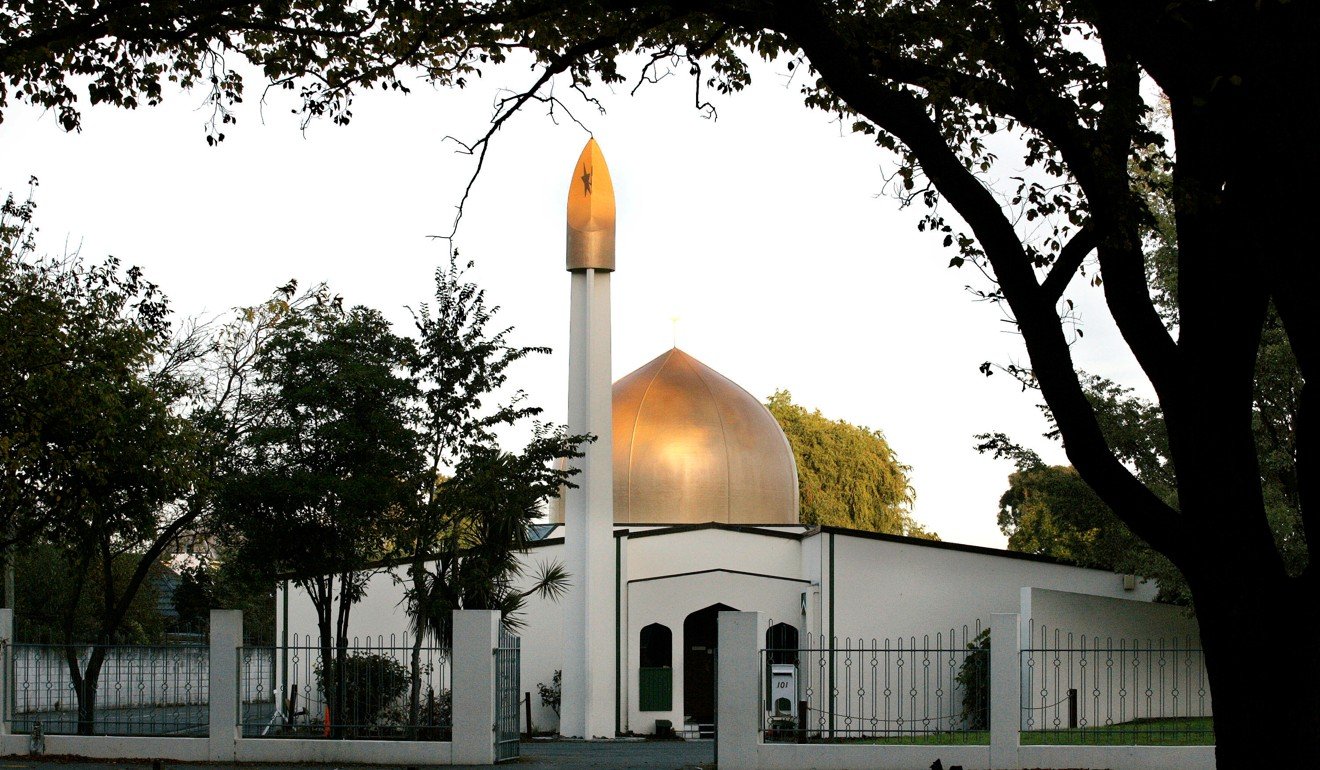 Along with Alibava, five other Indians lost their lives that day, so it was only natural that the horror and revulsion felt across New Zealand would be shared in India, where millions took to social media to condemn the attack. Far less natural – at least in the eyes of those not well versed in Indian politics – was that some Indians
celebrated it
. There were posts on Facebook and Twitter that
cheered the news
or cracked jokes, while others decried their reactions as shameful.
The Christchurch attack proclaimed the arrival of white supremacist violence, half a world away from its roots. White nationalists have claimed lives in the United States, Canada, Norway and other European countries. Ethnic Indians – including Hindus and Sikhs – have been among the targets. Indians of every religion in the United States have also been among the main victims of the Trump Administration's decision to tighten the rules on H1-B visas, to pander to the nativists in his electoral base.
India's right-wing Hindus appears to have no reason to support white supremacists – other than a shared hatred of Muslims.
Just like white nationalists, Hindu nationalists have been scapegoating Muslims as a way to rally support among their base. Indeed, Hindu nationalists are far more experienced at cultivating Islamophobia. They have been at it since the birth of their movement a century ago. The campaign has gone into overdrive in the India of Prime Minister
Narendra Modi
.
For the most part, Indian history has also been laced with examples of a syncretic Hindu-Muslim culture birthing its own unique genres of music, dance, cuisine and even forms of worship.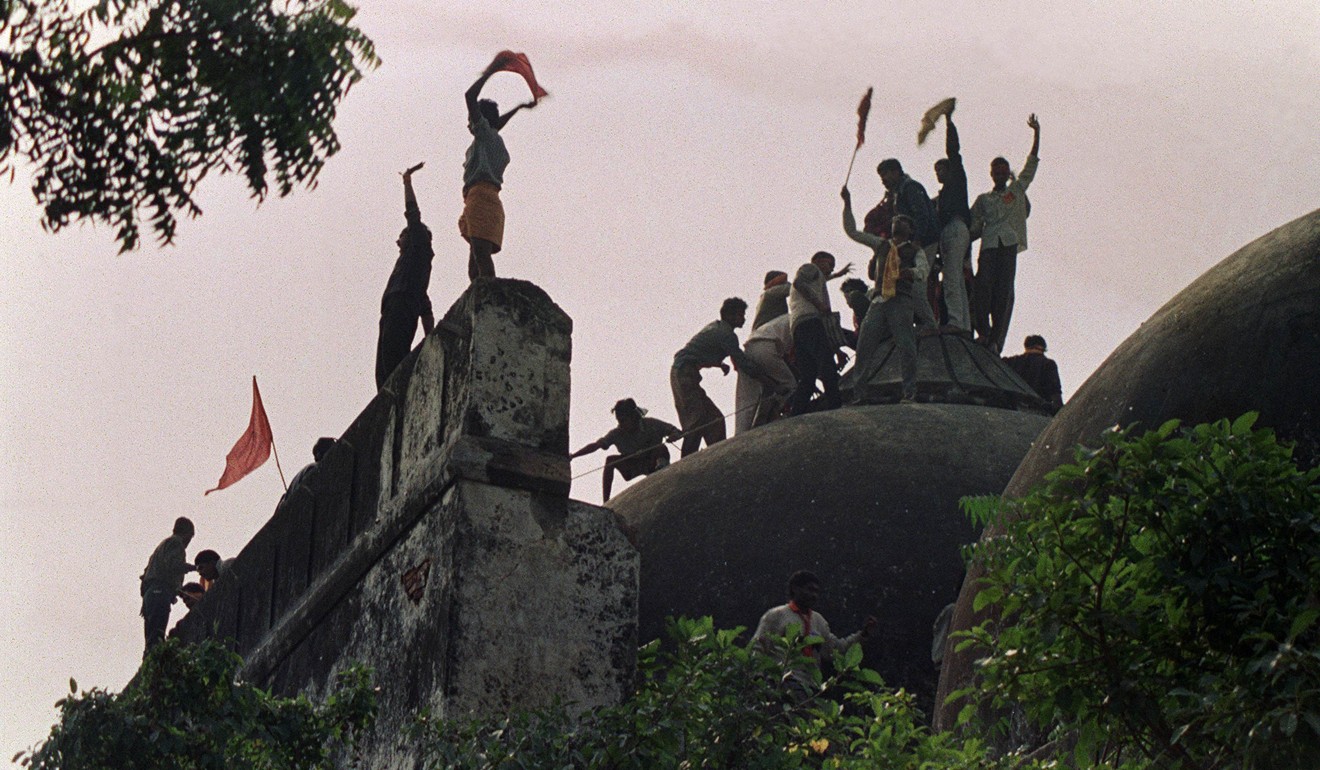 There was a turning point during British rule. "The creation and perpetuation of Hindu-Muslim antagonism was the most significant accomplishment of British imperial policy: the colonial project of '
divide et impera
' [divide and rule] fomented religious antagonisms to facilitate continued imperial rule and reached its tragic culmination in 1947," writes Member of Parliament Shashi Tharoor.
On January 30, 1947, Nathuram Godse, a lifelong member of the Rashtriya Swayansewak Sangh (RSS) – the wellspring of right-wing nationalism in India and the ideological parent of the present-day Bharatiya Janata Party (BJP) – pumped bullets into Mahatma Gandhi's body for being too tolerant towards Muslims in the aftermath of India's partition. Gandhi had fasted for multiple days urging Hindus and Muslims to stop savaging each other and his idea of India, perpetuated by first Prime Minister Jawaharlal Nehru, centred around a secular, pluralistic society with equal rights for all. "It was Gandhi's assassination that stunned the country into feelings of peaceful coexistence and it seemed then that the issue [of communalism] had been resolved," said the human rights activist Harsh Mander.
"The RSS with their views of a Hindu nation were relegated into the shadows but within them another idea of India persisted."
Apart from a few scattered acts of violence across the country, it wasn't until 1992 that communal fever began to resonate nationally. A campaign for the "reconstruction" of the Ram Temple at the disputed site of Ayodhya, was launched by the nascent BJP. In the narrative of the RSS, the temple was allegedly torn down by the Muslim Mughal emperor Babur in the 16th century and the Babri mosque was established in its place.
The mosque that stood at what is considered the birthplace of Lord Rama was desecrated by an unruly mob as law enforcement officials ran for their lives.
"The demolition of the mosque was the turning point where this alternative idea of India has its first moment of glory," said Mander.
Widespread communal violence, including riots in Mumbai, broke out across the country in 1992 and 1993, killing at least 2,000 people, mostly Muslims.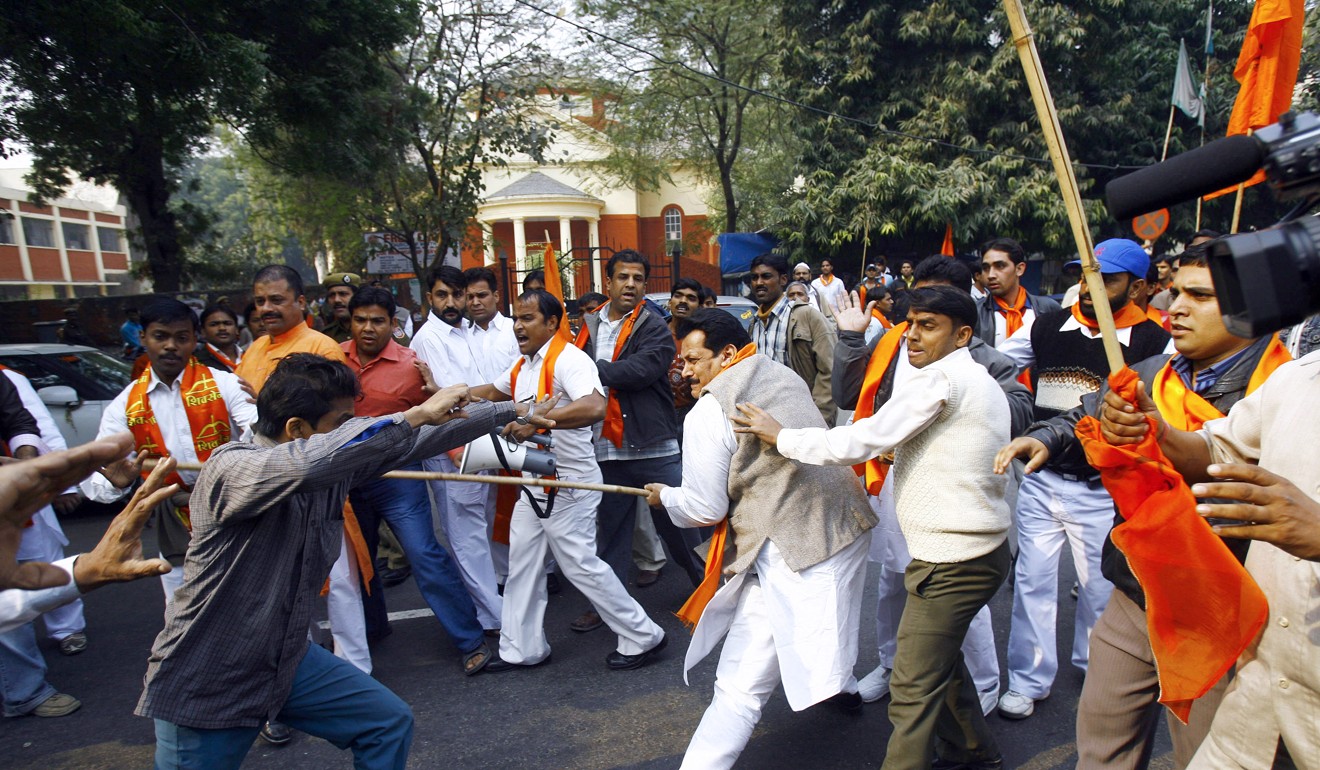 Afterwards, the ruling Shiv Sena-BJP government said in a report that among other things, the use of loudspeakers for the Islamic call to prayer, the government's monthly honorarium to Muslim clerics, and subsidies given to Indian-Muslims going for their pilgrimage to Mecca had brought out the enmity between Hindus and Muslims.
The Srikrishna Commission, convened to probe the violence, highlighted the anti-minority bias in the police force and said there were 31 policemen who participated in riots and looting.
Today, one of the most emotive issues for the Modi government is the call for the speedy construction of the Ram Temple. The clamour gets only louder as the general elections inch closer.
In the wake of the riots, India first witnessed the awnings of terrorism with the Bombay bomb blasts said to have been organised by Dawood Ibrahim, a Muslim honcho of an international crime syndicate then operating out of Bombay.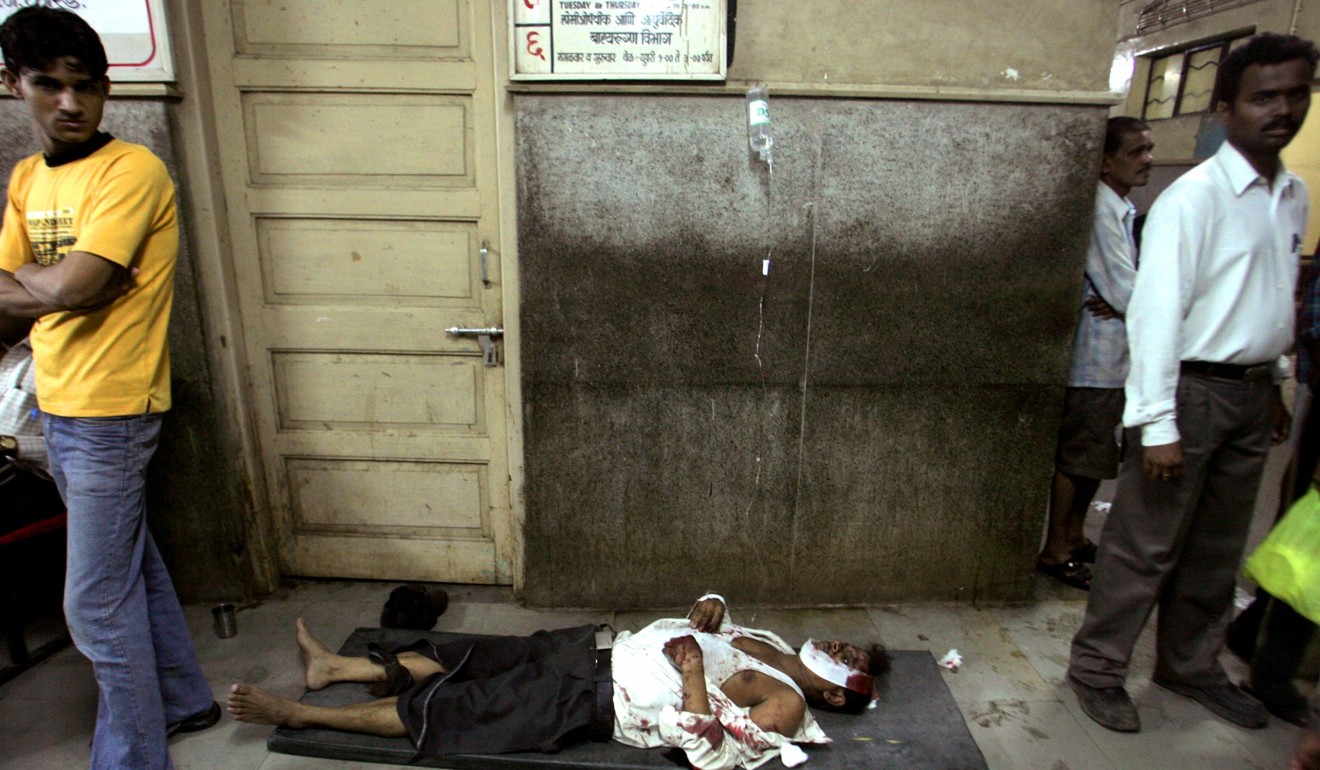 For Kashif-ul Huda, founder of Twocircles.net, a journalism portal that focuses on the news of Indian Muslims and other minorities, "9/11 was the critical point where the government at the time linked themselves to the fear psychosis of Americans".
"It is a shame that instead of looking inwards at Indian Muslims and their unique history in India, the Indian media started copy-pasting the American media's rising narrative on Islamophobia," he added.
In 2002,
Narendra Modi
was the chief minister of the western state of Gujarat which saw widespread communal riots that resulted in over 1,000 deaths, mostly of Muslims. Modi was charged with complicity in the riots – which, by many accounts, was called an orchestrated pogrom against Muslims – for not doing enough to contain the violence. In 2012 the Supreme Court of India exonerated Modi but the United States and many Western nations had banned his entry for a questionable human rights record – though they rethought this stance when he was elected prime minister in 2014 with an overwhelming majority, among the first in a growing list of democratically elected right-wing populist leaders around the world.
In the past five years, India has seen a sharp rise in incidents of communal violence in recent times. "With the coming of Modi, people know they can get away with violence, and are more vocally Islamophobic on social media," said Huda.
A 104-page report released by Human Rights Watch (HRW) recently titled 'Violent Cow Protection in India' stated at least 280 people were injured in more than 100 communal attacks across 20 Indian states between 2015 and 2018 that largely targeted Muslims. HRW stated hate groups enjoyed impunity because of their closeness to the ruling party and the support of law enforcement, noting that "communal rhetoric by members of the ruling Bharatiya Janata Party to spur a violent vigilante campaign against consumption of beef and those engaged in the cattle trade" was high.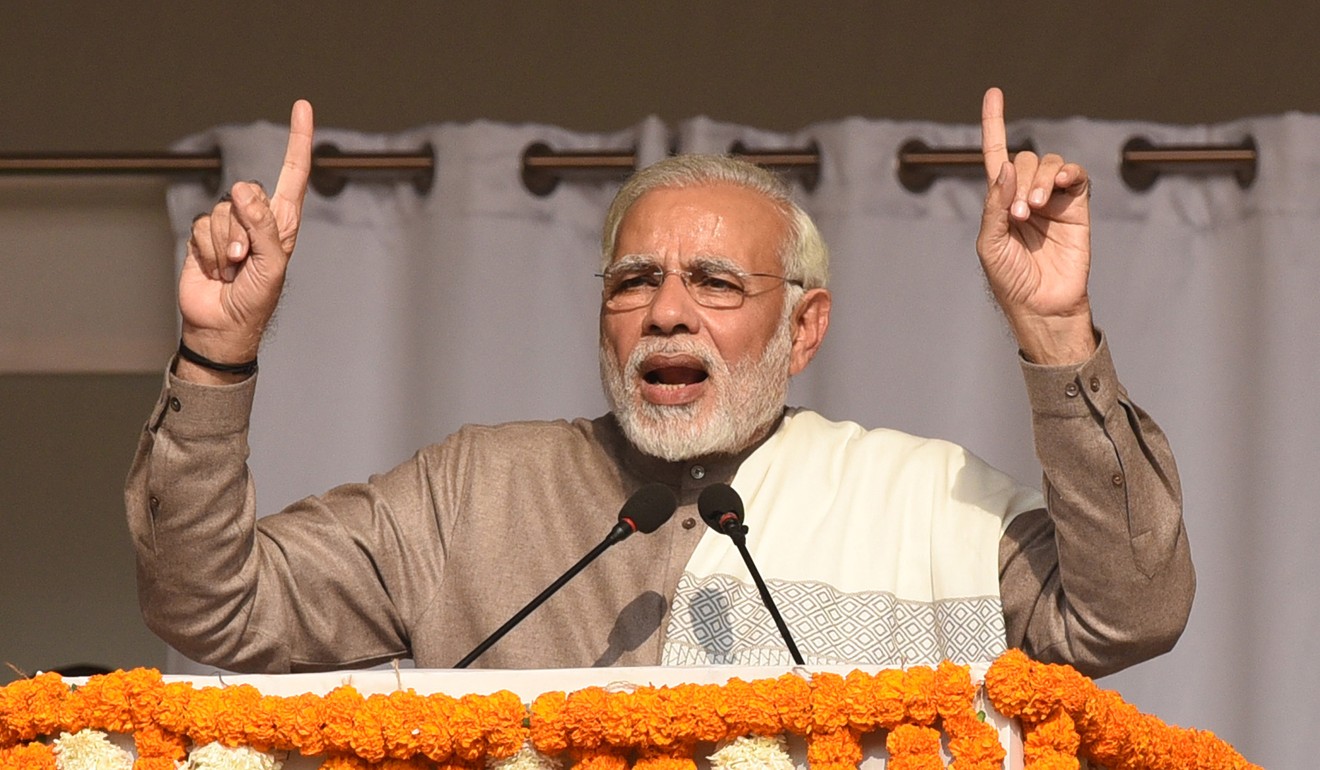 The report said that during that time period 36 Muslims were killed and there had been a 500 per cent growth in communally divisive rhetoric in speeches by politicians, 90 per cent of who belonged to the BJP.
Much of this muscular right-wingism is organic and lynchings of minorities, most of whom are Muslims have taken centre stage. "Hate lynching is something we've only seen in India in this moment of history," said Mander. "It is in a sense our unique cruelty. Its closest parallels are lynchings of African Americans in the US."
According to social activist Shabnam Hashmi, the Islamophobia has broadened to encompass growing hatred and intolerance towards anybody who questions the government. Artists, intellectuals and journalists are branded anti-national and attacked and trolled mercilessly. Hashmi cited the recent killing of journalist Gauri Lankesh by the Hindu right-wingers as an example. "We have a semi-fascist regime which is moving towards a situation where all democratic structures are compromised – universities, judiciary, economic institutions etc," she said, adding that the last 10 years had "converted me into a Muslim woman in the public eye", when in reality she is "a hard-core atheist".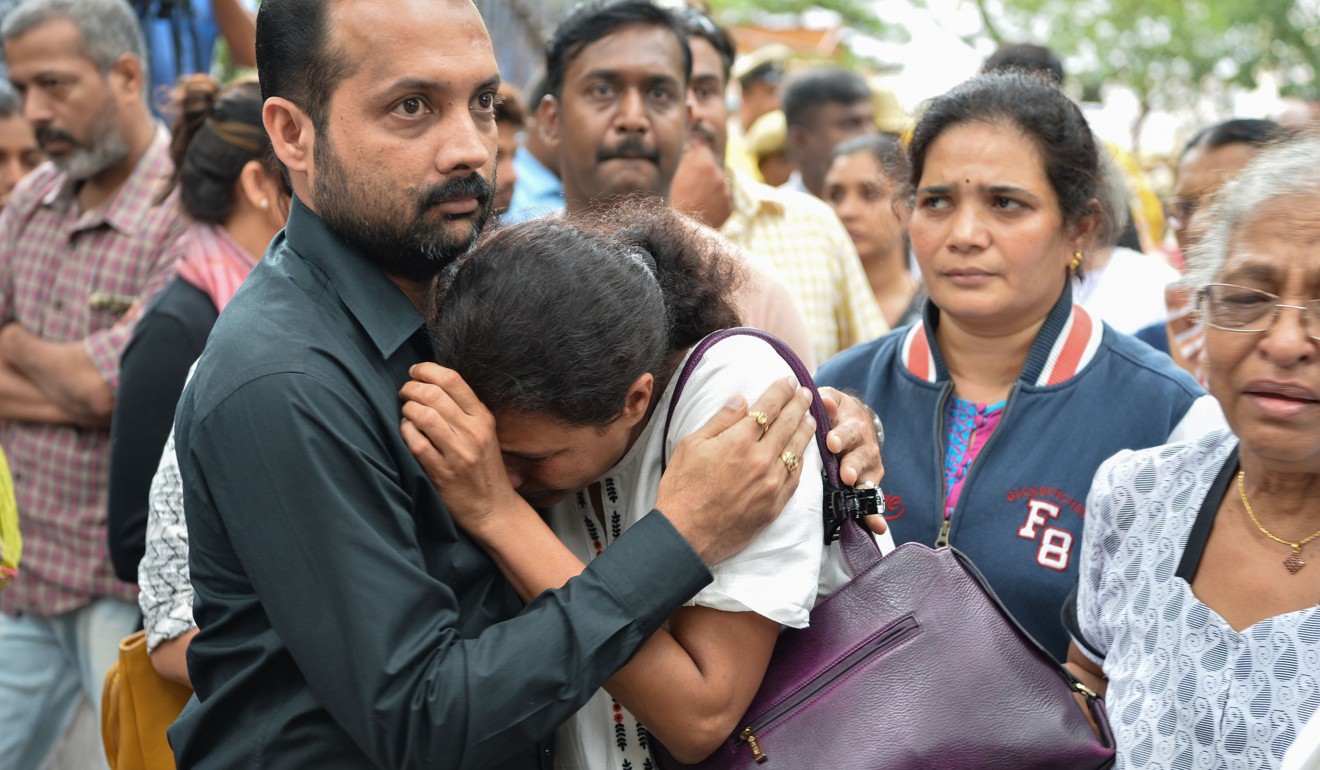 Hashmi, like many other Indian Muslims, tears through the notion of justifying Islamophobia by pinning Islam as an intolerant religion that promotes terrorism. "If Islam was teaching terrorism, the world would have been finished a long time back. Islam is the second largest religion in the world."
For Mander, his 27 trips across the country through his flagship project, the 'Karwan-e-Mohabbat' [Caravan of Love] have been eye-opening in revealing the growing chasm in Indian society.
"I see extreme cruelty, not just killing but killing with extreme cruelty – gouging off peoples' eyes, slashing off genitals and so on, coupled with the performative nature of the video camera pointed at them by the perpetrators of lynchings," he said.
'Karwan-e-Mohabbat' is a journey across India against "mounting hate" where civil society members like Mander visit homes of families that have lost their members to recent lynchings.
With the general elections less than a month away, efforts have intensified from among civil society members to tackle hate and divisiveness with a different kind of messaging. "The way the prime minister of New Zealand responded and also just how ordinary people responded with compassion, we don't see that kind of response by our prime minister and religious leaders," said Mander. He said it would take years of unlearning to go back on the divisive climate of Modi's India, akin to the post-war rebuilding of German society. ■