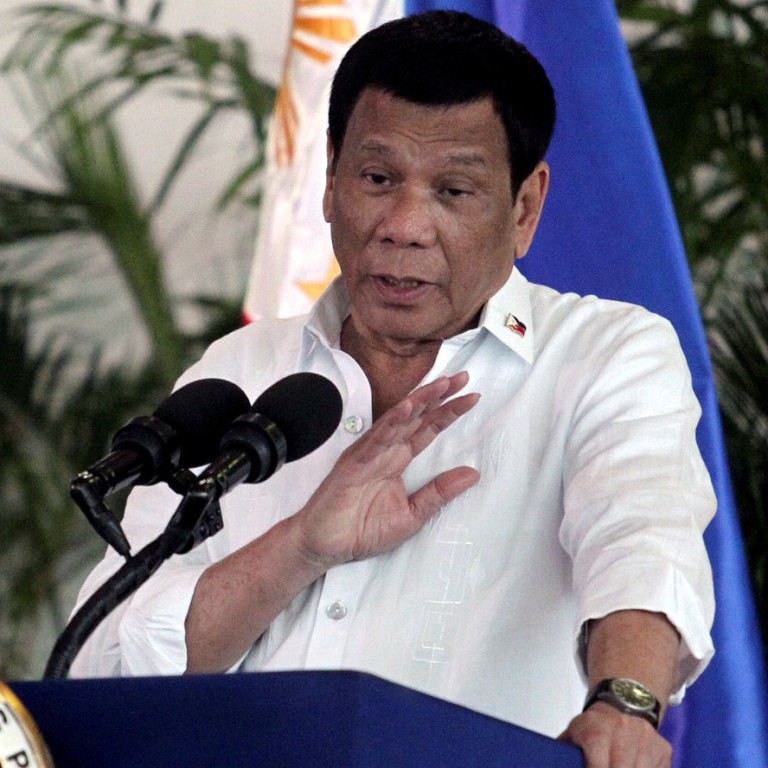 For many Malaysia-based Filipinos, in this year's polls it's President Rodrigo Duterte all the way
Three years ago, the outspoken populist president took 70 per cent of the vote among Filipinos living overseas
Many in Malaysia now expect the candidates he backs to win big in next month's midterm elections
Laguna Restaurant, a two minute walk downhill from St. John's Cathedral – the centre of Catholic worship in Kuala Lumpur – is a home away from home for
Philippine
expatriates in Malaysia hankering for a taste of the motherland.
Owner Ronnie Tan launched Laguna six and half years ago after spotting a gap in the market in
a country
where hundreds of thousands of Filipinos live.
They work in a diverse range of industries – from construction to
casinos
, and IT to domestic work – but at the weekend many can be found in the Laguna. "On weekends it is full. If you say Sunday, I believe 95 per cent are Filipino customers," Tan said.
Conversations usually revolve around the latest gossip, news from back home and possible job opportunities, but with the Philippines' midterm elections fast approaching on May 13, much of the chatter has now turned to voting preferences.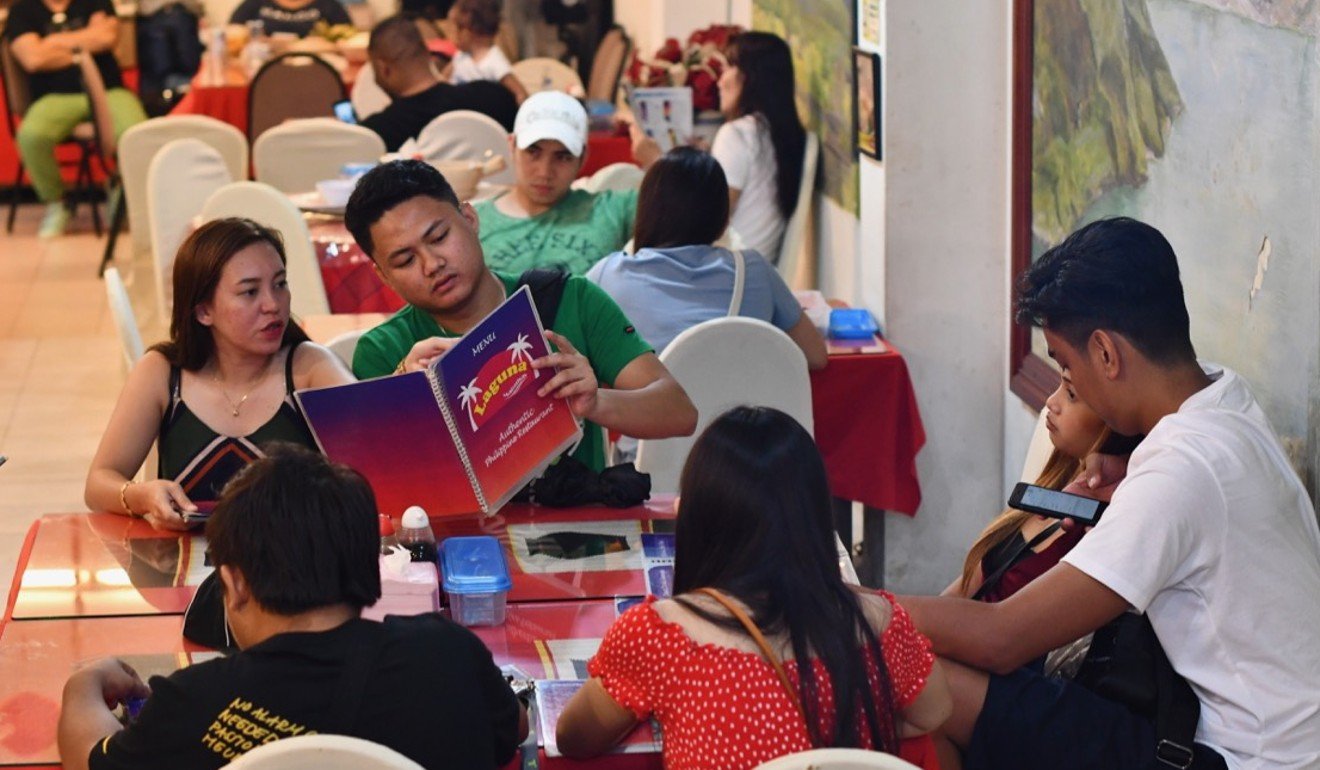 The biggest question for many Malaysia-based Filipinos seems to be whether candidates for the Senate and House of Representatives are pro- or anti-
Rodrigo Duterte
, the outspoken Philippine president who is almost halfway through a six-year term in office.
Sales and marketing director Ina Muñoz said that of the 62 candidates competing for 12 seats in the country's Senate, those endorsed by Duterte are likely to win big – at least among the 18,557 people, including nearly 15,000 women, who are registered for overseas voting at the Philippine embassy in Kuala Lumpur.
"With regard to the posts I see on social media, I see that there is a strong impact for Duterte," said the 36-year-old, who also helps run a
Facebook
group for overseas Filipinos that has almost 123,000 members.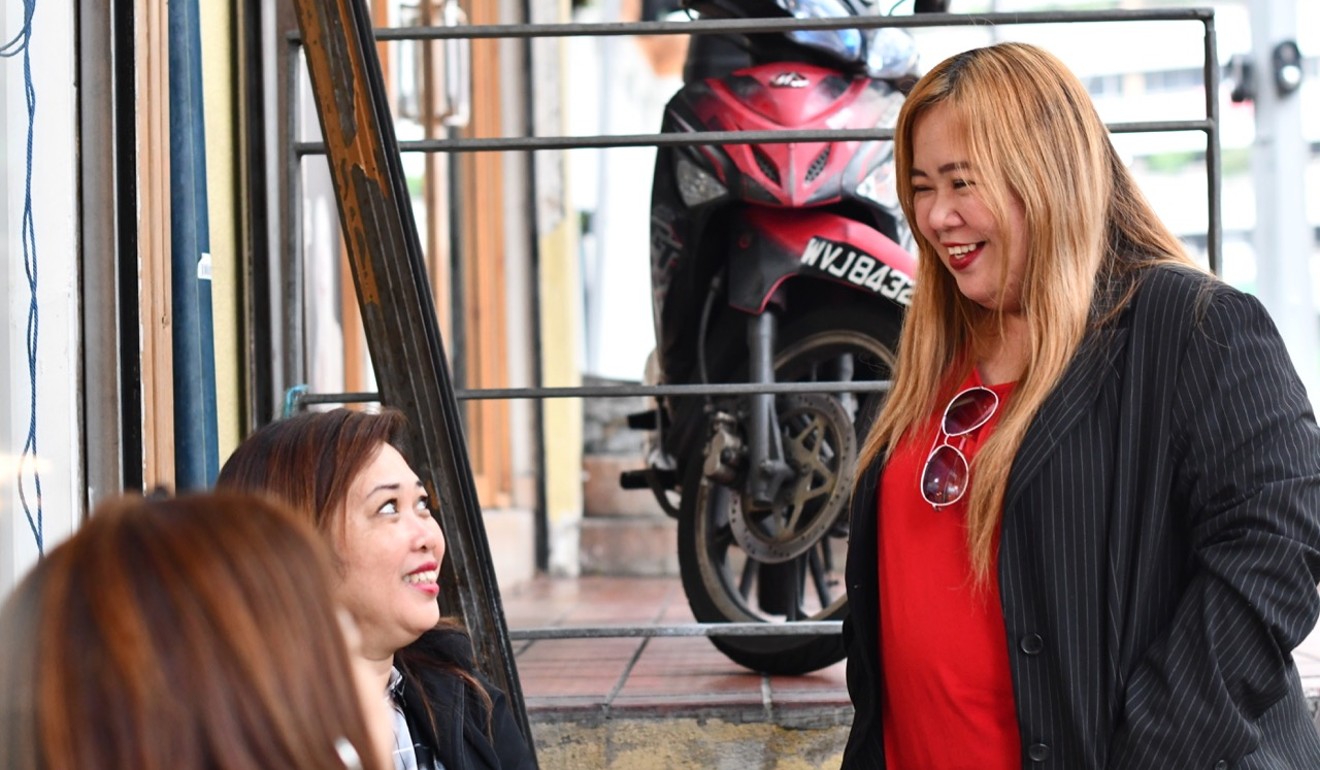 Worldwide, there are 1.8 million Filipinos registered to vote from overseas. Starting on Saturday, they will have a month to cast their ballots at 86 locations. In the
presidential elections
of 2016, Duterte took more than 70 per cent of the overseas vote, nearly double his overall percentage in what was still a landslide win.
Turnout from such voters is usually low, however. Just 31 per cent of Filipinos living abroad who were able to vote did so last time round. Then there are those who do not register at all – of the estimated 700,000 Filipinos living in Malaysia, fewer than 3 per cent are registered to vote.
Clare Santiago is among those who missed September's registration deadline. Though the domestic worker, who has lived in Malaysia for nearly six years, cannot vote in this election, she said she would pick a Duterte-backed candidate if she could. "I believe in [him]," she said.
Fellow domestic worker Ria Rodesillas, a native of the southern island of Mindanao which the president also calls home, said she closely follows domestic politics, "watching every time about Duterte [and] what he is saying".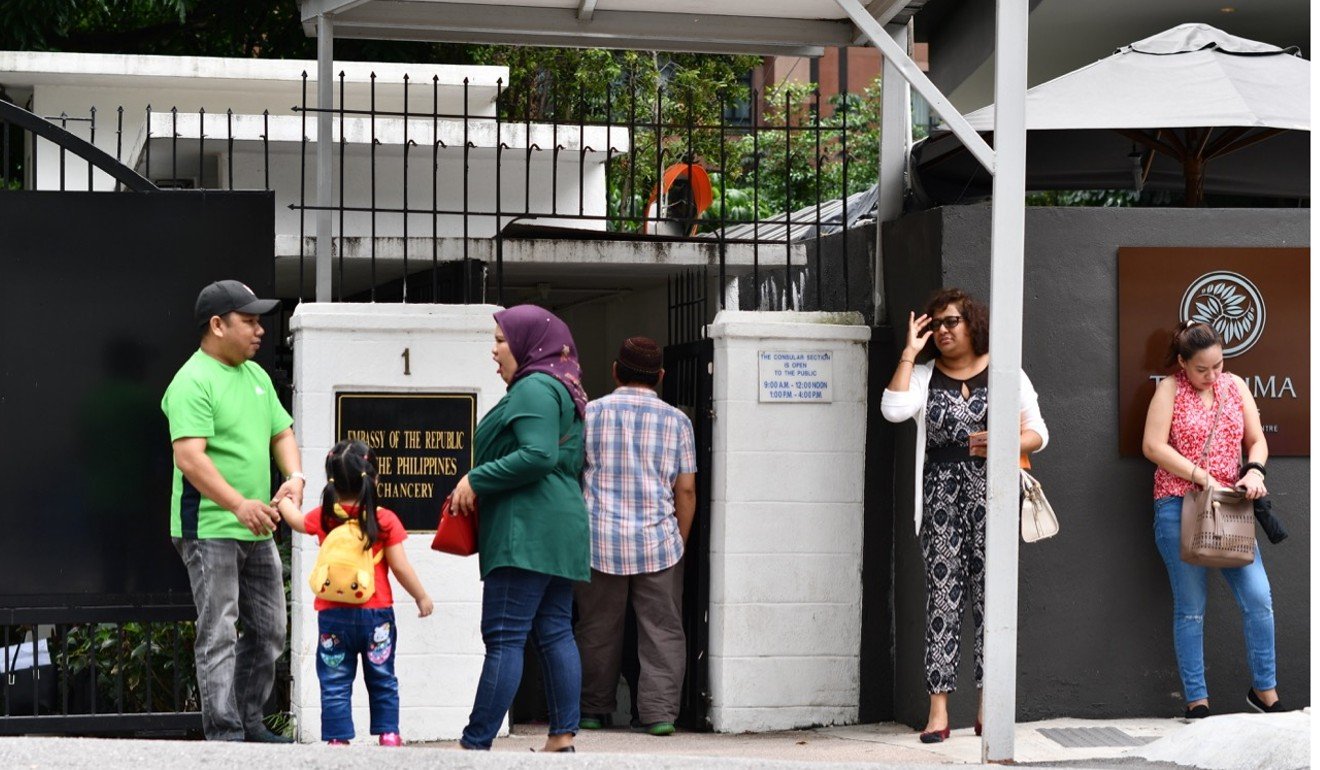 The two women, like many Filipinos living overseas, send a chunk of their earnings home every month to support their families – in Santiago's case, two children being looked after by her sister.
About US$29 billion worth of cash remittances coursed through Philippine banks last year, with nearly US$6 billion of that coming from Asia. Remittances from Malaysia – whose GDP per capita is almost three times that of the Philippines according to World Bank data – were up 31 per cent year on year, making it the fifth largest source in the region after
Singapore
,
Japan
,
Hong Kong
and
Taiwan
.
The people making this important contribution to the Philippine economy seem largely unfazed by Duterte's more controversial policies, such as his deadly
anti-drugs campaign
that has claimed thousands of lives so far.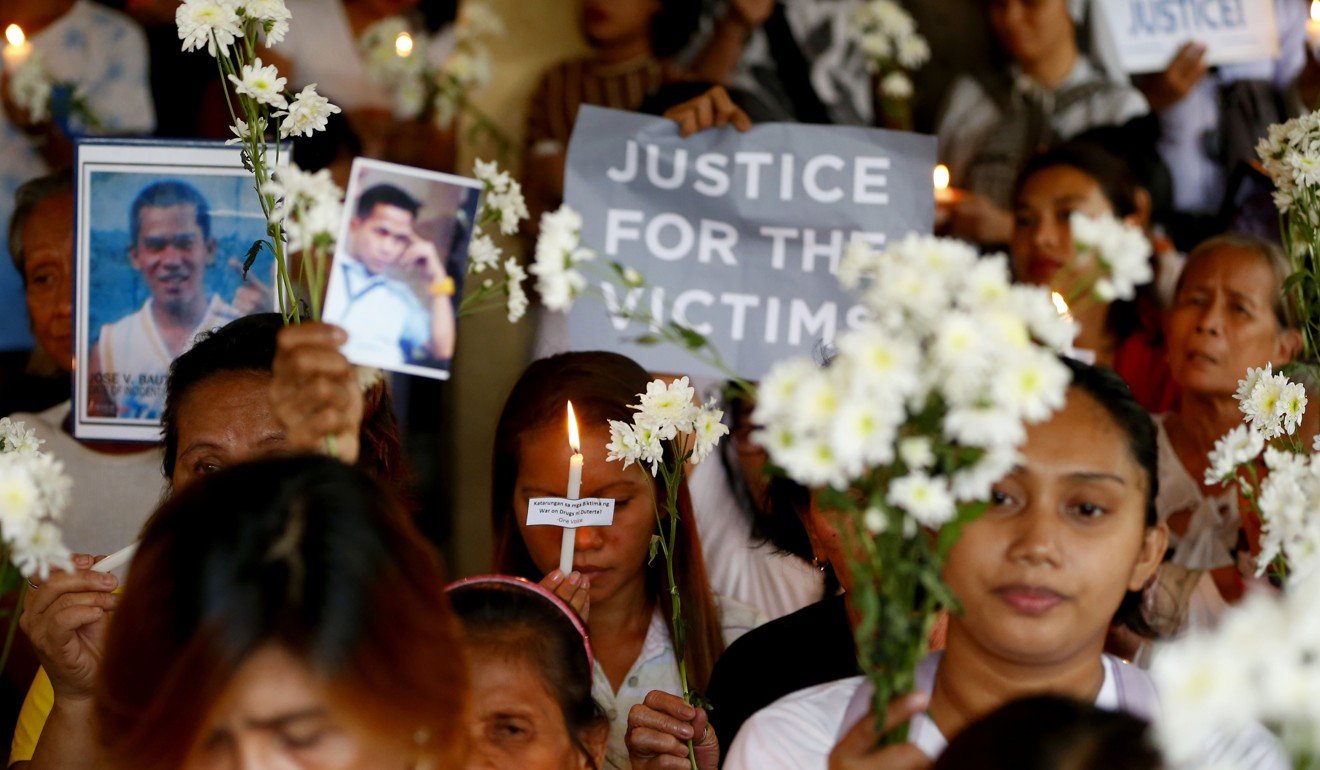 "8,000 people were killed because of drugs, but they're not thinking of millions of kids affected because of drugs," said Muñoz, the sales and marketing director. "As a mother, that is important."
Another woman, who did not give her name, said she had just returned from a visit to the Philippines and found that "there is less crime, I can stay out late".
While others, like Santiago, simply see the opposition as "very corrupt". "They don't want change in the Philippines," she said.
This article appeared in the South China Morning Post print edition as: overseas Filipinos back duterte as vote nears