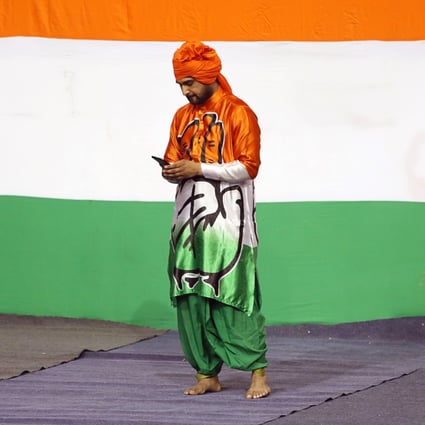 Looking down? A supporter of the Indian National Congress party. Photo: Bloomberg
Indian election: cow vigilantes, GST, job losses. Voters should have the Modi blues ... so why is Gandhi's Congress set to fail?
Religious violence, an unpopular tax, disappearing jobs. India's voters have plenty to judge Prime Minister Narendra Modi on come election time
So why is the opposition Congress – led by a Gandhi – struggling to make anything stick?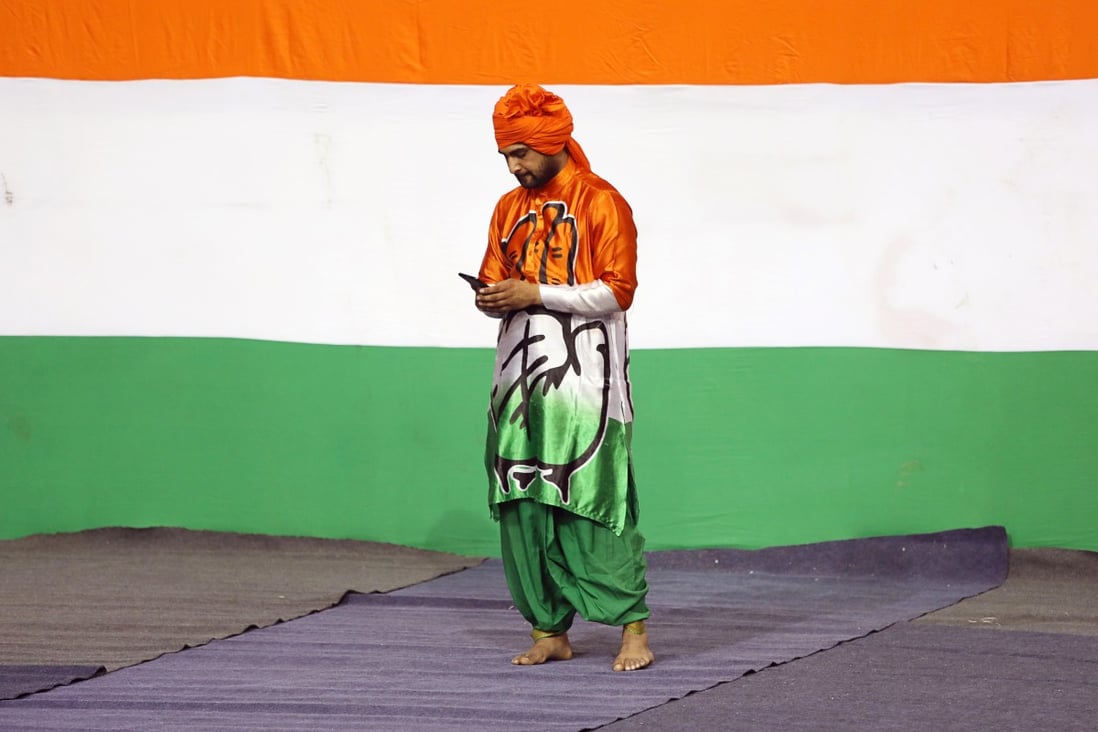 Looking down? A supporter of the Indian National Congress party. Photo: Bloomberg