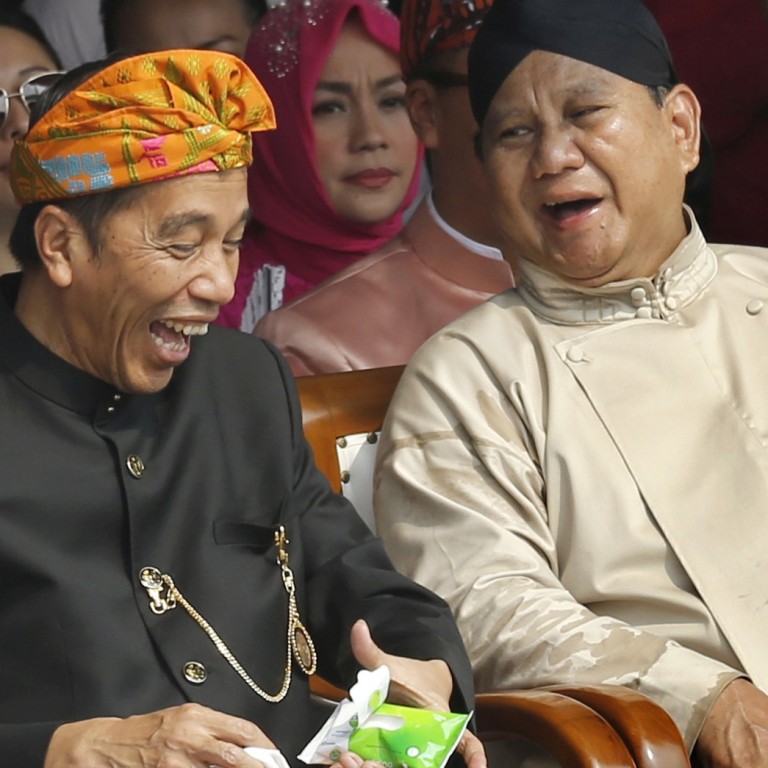 Opinion
Asian Angle
by Hui Yew-Foong
Asian Angle
by Hui Yew-Foong
Why China's belt and road could be a surprise winner of the Indonesian presidential election
Joko Widodo has welcomed Beijing's global infrastructure plan, while rival Prabowo Subianto has been pushing for a "better deal" for Indonesians
But the president is yet to gain any political dividends from China's projects, while Subianto's hostility may only be a form of political positioning
Would a change of government in Indonesia lead to the retraction of deals with China, as was the case when the
Mahathir Mohamad
coalition toppled the Najib administration in the 2018 Malaysian election?
Closer scrutiny of the two candidates' background and inclinations, as well as the sway of Indonesia's political history, will show there are limits to how rosy the reception of China's strategy can be under Widodo, and how a Subianto administration is not necessarily hostile to Chinese overtures.
For Widodo, the belt and road is timely because its emphasis on exporting Chinese infrastructure building capacity dovetails with his own signature agenda to develop infrastructure for Indonesia. Moreover, China's willingness to finance infrastructure projects through Chinese banks or the Asian Infrastructure Investment Bank resolves one of the main challenges of building infrastructure projects – the need for massive injections of capital.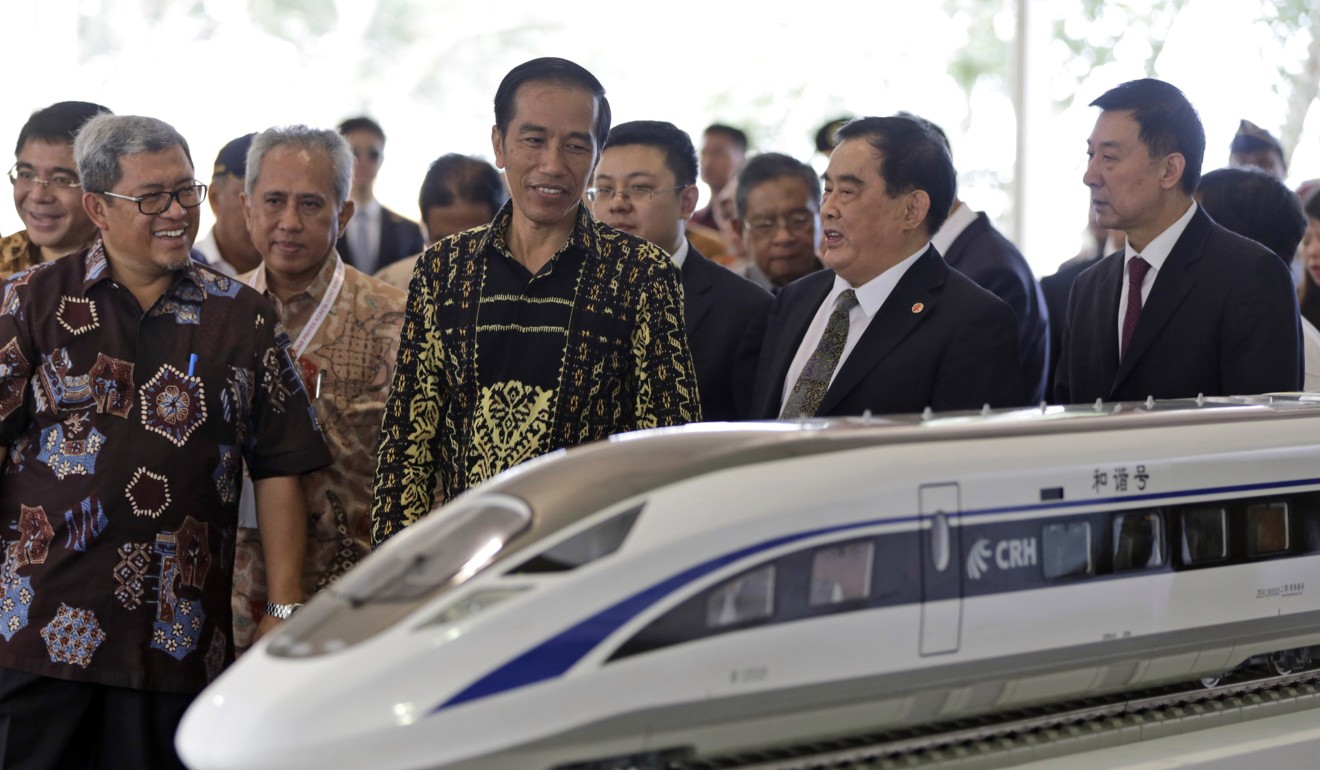 However, the rapprochement between Indonesia and China over infrastructure projects has not been smooth at all. The flagship project of this relationship – the Jakarta-Bandung High Speed Rail Project (JBHSRP) – has been stalled by regulatory and land acquisition issues since it was awarded to China in September 2015. Originally expected to be completed by 2019, it is now hoped to be finished in 2021, if no further delays intervene.
Widodo has not been able to draw political dividends from Chinese investments. In fact, he has had to distance himself from China and Chinese-funded projects to combat the image that he is a henchman of the Chinese, and fake news claiming that he is a communist and of Chinese descent.
In spite of his popularity, Widodo cannot turn the tide of the anti-China sentiments widespread in Indonesia. These sentiments are underpinned by the belief that China was involved in the alleged communist coup of 1965, and fears that Chinese investments and imported labour will deplete Indonesia of its rich resources and jobs.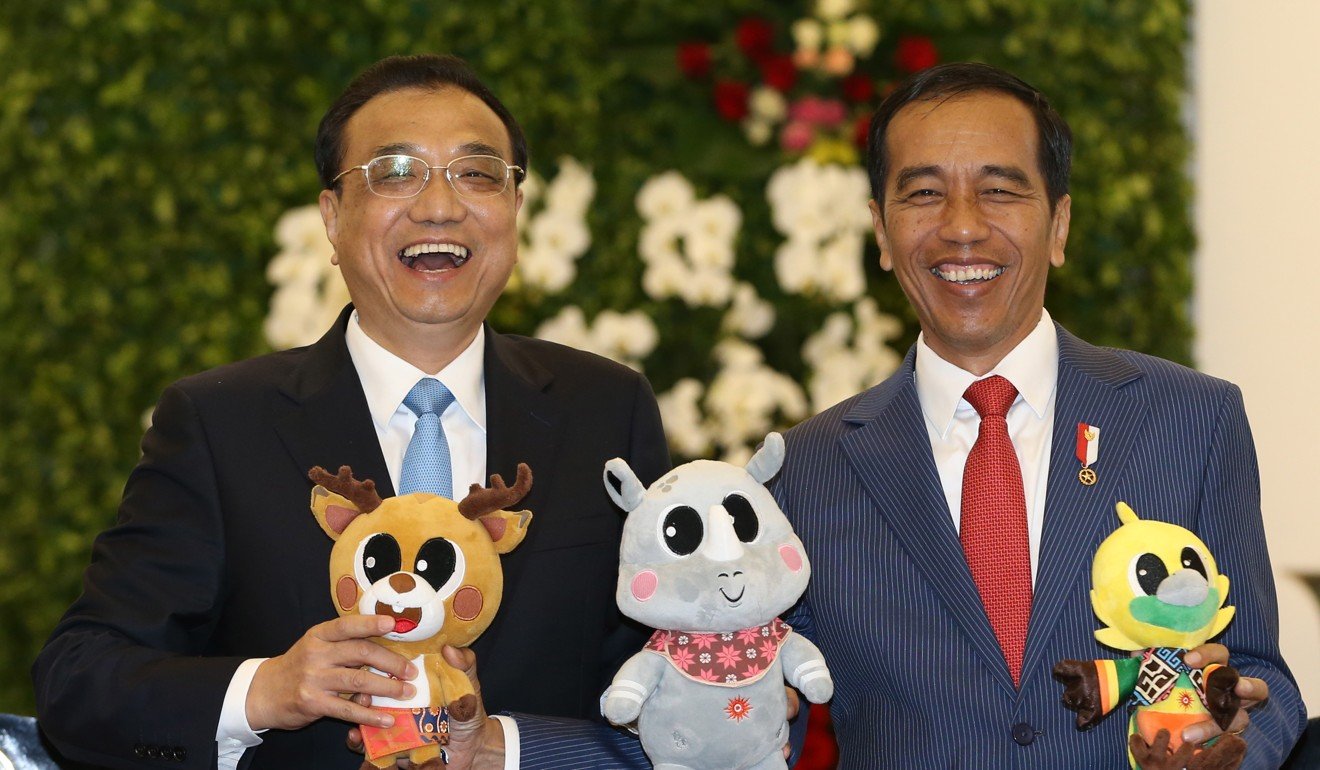 These constraints will continue to be there even if Widodo wins a second term in office, although the fake news is likely to lose traction without the political ferment of an election year. As with his first term in office, Widodo's interest in the belt and road will be focused more on how Chinese investments can meet the needs of domestic priorities, rather than the international ties and "strategic partnership" afforded by Xi's global vision. As a Javanese who has not lived outside the Javanese heartlands till his assumption of the Jakarta governorship in 2012, it is understandable that Widodo will be more interested in Indonesia's domestic well-being than its international standing.
Subianto's apparent "hostility" towards Chinese investments should be read as a form of political positioning vis-à-vis Widodo. If he does form the next government, he needs to impress his own political stamp by not simply accepting the deals brokered by the last government; hence the threat to review all Chinese projects, starting with the JBHSRP.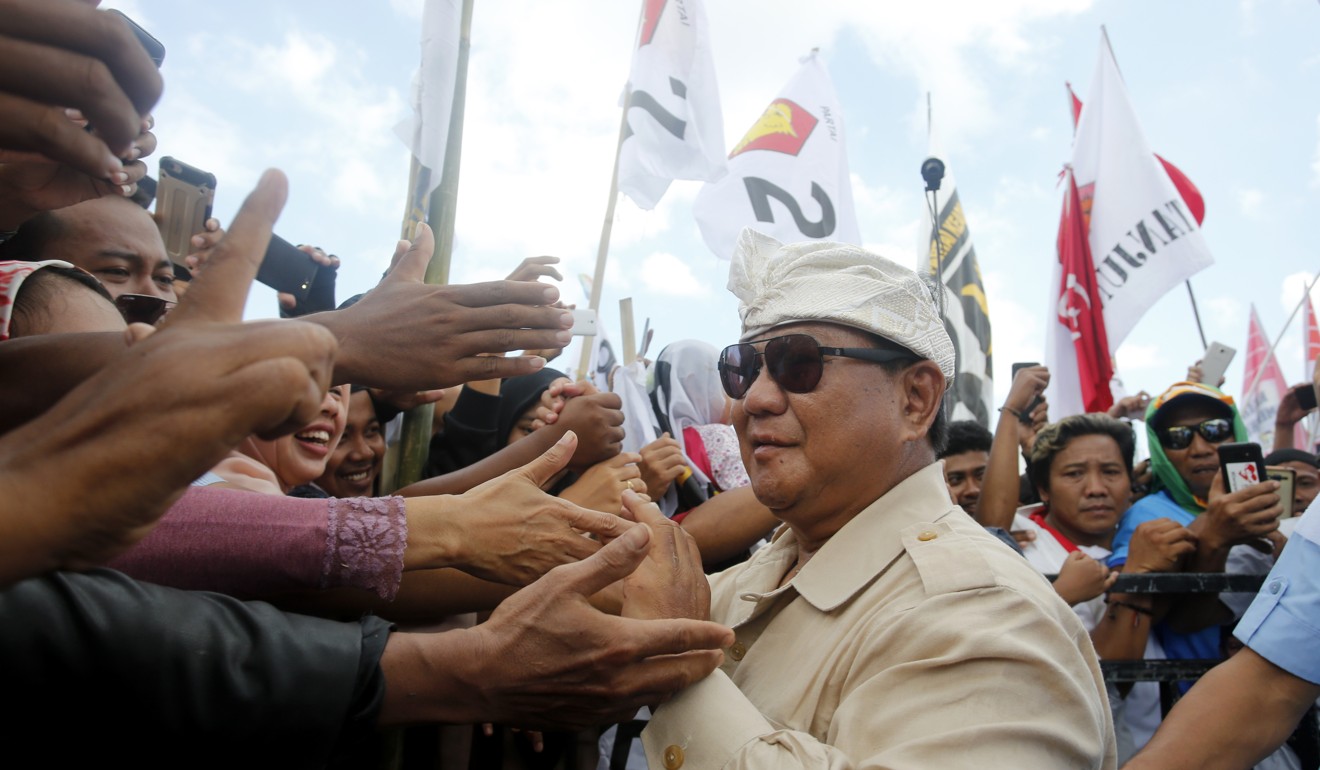 But there are two aspects to Subianto's background that suggest a Subianto administration may not be as hostile to China as we may imagine. First, Subianto belongs to a breed of Indonesians that is highly cosmopolitan, having lived in Singapore, Hong Kong, Malaysia, Switzerland and the United Kingdom when he was growing up. As his vice-presidential running mate, Sandiaga Uno, declared to this author in an interview, "Prabowo-Sandi are not anti-asing [anti-foreign]", but are keen to attract foreign investments as long as they conform to "fair trade".
Subianto would have ambitions and be comfortable as a statesman, which would likely lead to a stronger international presence for Indonesia.
Second, Subianto's military background may actually allow him more leeway to associate with China. As the military is notorious for its distrust of China for the historical reason mentioned earlier, this may actually inoculate Subianto from accusations of selling out to China. We can see that while Widodo has been denounced by some for being too cosy with China, his predecessor, retired general Susilo Bambang Yudhoyono, has never had to face such a charge.
Thus, while a second Widodo administration will continue to be open to the belt and road, it will also be wary of Chinese investments and place significant constraints on how Chinese firms operate in Indonesia to protect domestic interests. On the other hand, it would be premature to suggest that Chinese investments and projects in Indonesia would definitely go south under a Subianto administration. In fact, given Subianto's background, and with Uno advising him, we should expect an interesting twist in the plot. ■
Hui Yew-Foong is an Associate Professor at Hong Kong Shue Yan University