Malaysia
Get more with myNEWS
A personalised news feed of stories that matter to you
Learn more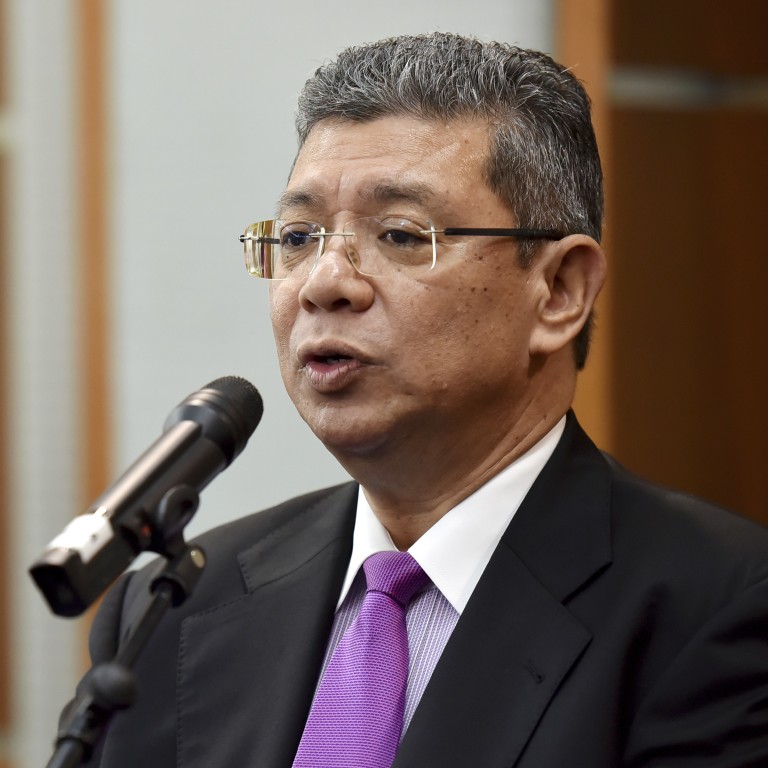 Exclusive
Malaysia won't back down on sensitive issues even as it bolsters economic ties with China, Foreign Minister Saifuddin Abdullah says
On the South China Sea dispute, Saifuddin said Malaysia's view was it should be resolved by talks between Beijing and the 10-member Asean bloc
Saifuddin said the Mahathir administration was also following 'the Uygur story very closely'
Malaysia
will continue advocating in its interests on prickly issues such as the South China Sea territorial dispute and Beijing's treatment of its Uygur Muslims, even as it moves to enhance economic ties with China, Foreign Minister Saifuddin Abdullah has said.
In an interview with the Post, Saifuddin said cumbersome bilateral issues remained under discussion even as both sides worked to resolve "low-hanging fruit" – such as the recent resumptions of stalled Beijing-backed mega projects.
"Every time we meet our counterparts from China, all of these issues are on the table, but of course, you have to be practical," Saifuddin said on Sunday in the Malaysian administrative capital Putrajaya. "There is this thing called the low-hanging fruit, and whichever one that you can handle first, I think you try to settle it."
On the South China Sea – claimed by China in almost its entirety, with overlapping claims from Brunei, Malaysia, Philippines, Taipei and Vietnam – Saifuddin said his government was considering a request from Beijing for a "bilateral kind of discussion".
The foreign minister said ongoing talks on a code of conduct in the South China Sea were going well, "but there are things here and there that China seems to be doing that are seen by others, especially people in this region, as quite intimidating".
"I hope they can more or less de-escalate their way of doing things," he said.
Saifuddin said in general, the Mahathir administration believed in the long-standing principle that the sea dispute should be resolved by talks between China and the 10-nation Association of Southeast Asian Nations (Asean) as a bloc.
"Generally speaking … when it comes to the whole of the
South China Sea
, our experience is that we have always talked to China on the Asean platform, and not on a one-to-one basis," he said.
Exceptions can be made when the topic of discussion is a bilateral dispute over a specific piece of territory such as the Spratly Islands, the minister said.
Within the disputed waters, Malaysia claims the Swallow Reef, Ardasier Reef, Mariveles Reef, Investigator Shoal and Erica Reef.
These reefs lie within waters Kuala Lumpur considers to be its exclusive economic zone.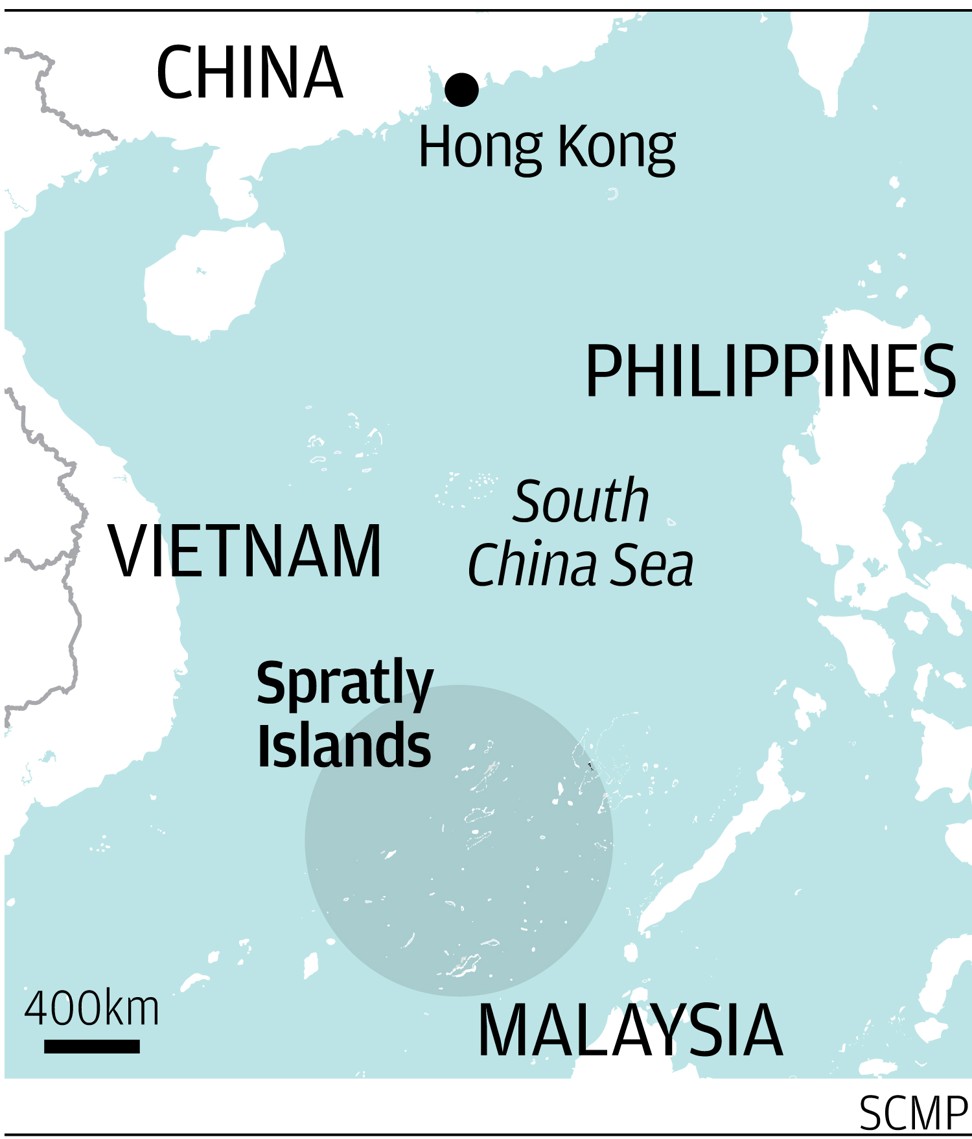 The Southeast Asian country has a tiny military presence in the area, with naval stations built there during Mahathir's first stint in power in 1981-2003.
Apart from the Spratly Islands – believed to be sitting on a vast reserve of fossil fuel – Malaysia's involvement in the South China Sea dispute also involves Luconia Shoals, off the Bornean state of Sarawak.
Chinese coastguard vessels frequently sail in the area – within waters Malaysia considers its own – as part of measures to exercise sovereignty over Beijing's
"nine-dash line"
that demarcates its claims over the waters. The international community does not recognise this boundary.
"One big problem is that the Chinese coastal guard boats … are bigger than most of our navy vessels," Saifuddin said.
"We have been trying to … tell our Chinese counterparts, just by sheer size, people can accuse you of intimidation, and we really need to look at this."
On the question of whether Muslim-majority Malaysia was doing enough to speak up for China's Uygur Muslims – with some 1.5 million of them in controversial "re-education camps" – Saifuddin offered a considered response.
Malaysia, along with other Muslim-majority countries such as
Indonesia
and
Pakistan
, have come under fire from the West for toning down their criticism over the issue for the sake of preserving economic ties with Beijing.
China has fiercely disputed accounts that the camps are in fact concentration camps – but to date continues to offer foreign media and international observers only sparse access to the facilities.
It says the camps are necessary to combat Islamic extremism.
"We understand the situation. We follow the Uygur story very closely and we have informed Beijing that we look at this seriously, we have a lot of concerns," Saifuddin said. "They have of course [been] giving their side of the story, but we have not decided as to what will be our next step."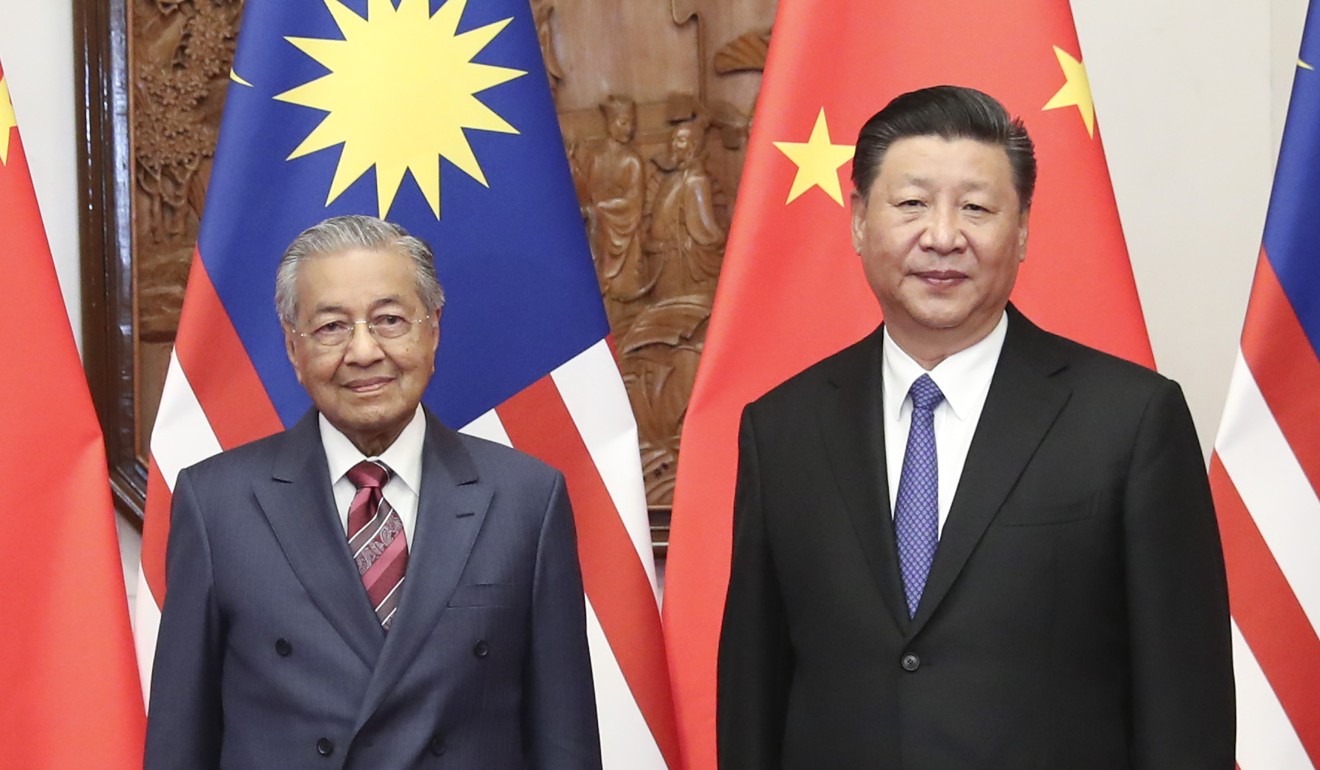 Shahriman Lockman, a prominent Malaysian foreign policy analyst, said Saifuddin had been "a lot more forthright" about the relationship with Beijing in the Post interview – his widest-ranging interview on China yet – than his predecessors.
"He knows that he needs to strike a balance between getting along with China while standing up to China on issues that matter to Malaysia," said the Institute of Strategic and International Studies researcher, who reviewed an excerpt of the interview.
"I doubt that previous Malaysian governments would have said anything about issues like China's treatment of the Uygurs, much less relate the fact that they have spoken to Beijing about the matter," Shahriman said.
This article appeared in the South China Morning Post print edition as: Malaysia 'will pursue prickly issues with Beijing'