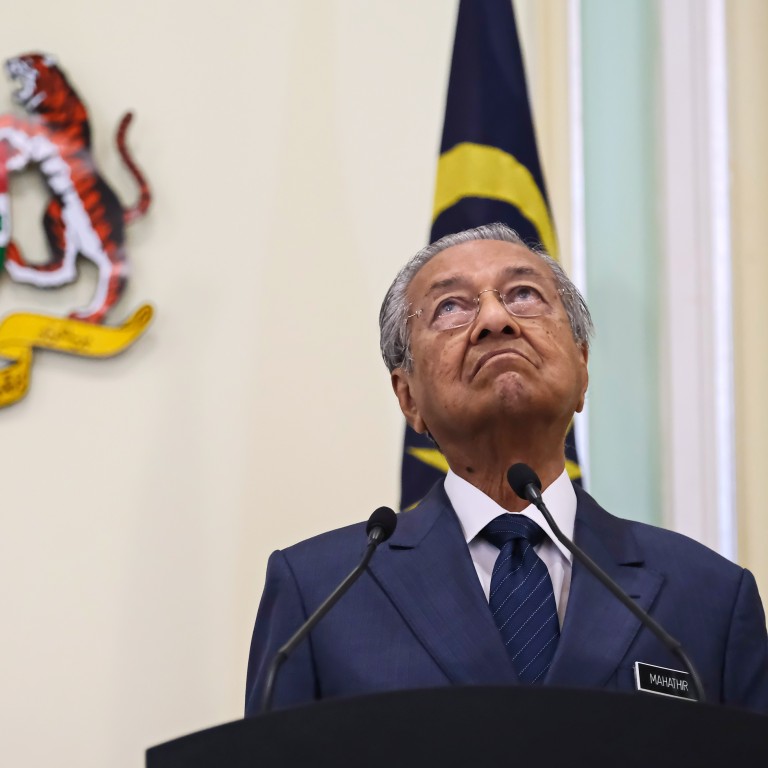 A year since victory, can Mahathir run Malaysia's economy without blaming Najib or '1MDB mess'?
Slumping investor confidence in Malaysia has put the issue of economic management right at the prime minister's feet, and he cannot keep blaming slowed progress on his disgraced predecessor Najib Razak, experts say
This is the first of a four-part series on Malaysian politics a year on from the Pakatan Harapan coalition's historic election victory on May 9, 2018
"It won't be a celebration, more of a reflection."
That is how a senior member of Malaysia's government described the televised speech Prime Minister
Mahathir Mohamad
is expected to deliver on May 9, the first anniversary of the
Pakatan Harapan
coalition's stunning election win.
The government official said the address – yet to be publicised – would be billed as a "state-of-the-union type of speech" and would list the administration's successes since it toppled the Barisan Nasional bloc that had dominated the country's politics for six decades.
Among the achievements that the 93-year-old comeback prime minister is expected to coo about is his government's swift action over
the multibillion-dollar 1MDB corruption scandal
– including the 42 criminal charges levelled against his deposed predecessor Najib Razak, a one-time protégé.
But with one leading think tank on Friday reporting the government's approval rating had plunged to 39 per cent from 67 per cent last August, some humble pie will have to be eaten too, according to Mahathir's critics as well as his lieutenants.
The top question the administration is battling is whether it has the economic management chops to steward Southeast Asia's third largest economy.
Recent macro indicators suggest slumping investor confidence as May 9 nears.
Data from the local firm MIDF Research this week showed weekly net foreign selling of local equity had reached a six-week high – with year-to-date outflows of some 2.5 billion ringgit (US$600 million). Investors in neighbouring Philippines, Indonesia and even Thailand – facing a post-election political quagmire – were net buyers of local equity in the same period. The ringgit has also been beset by a sell-off amid fears Malaysia will be removed from a prestigious global bond index over liquidity concerns.
Economic watchers on both sides of the political divide, and independent analysts, say they are caught up in internal debate over what exactly is battering market sentiment.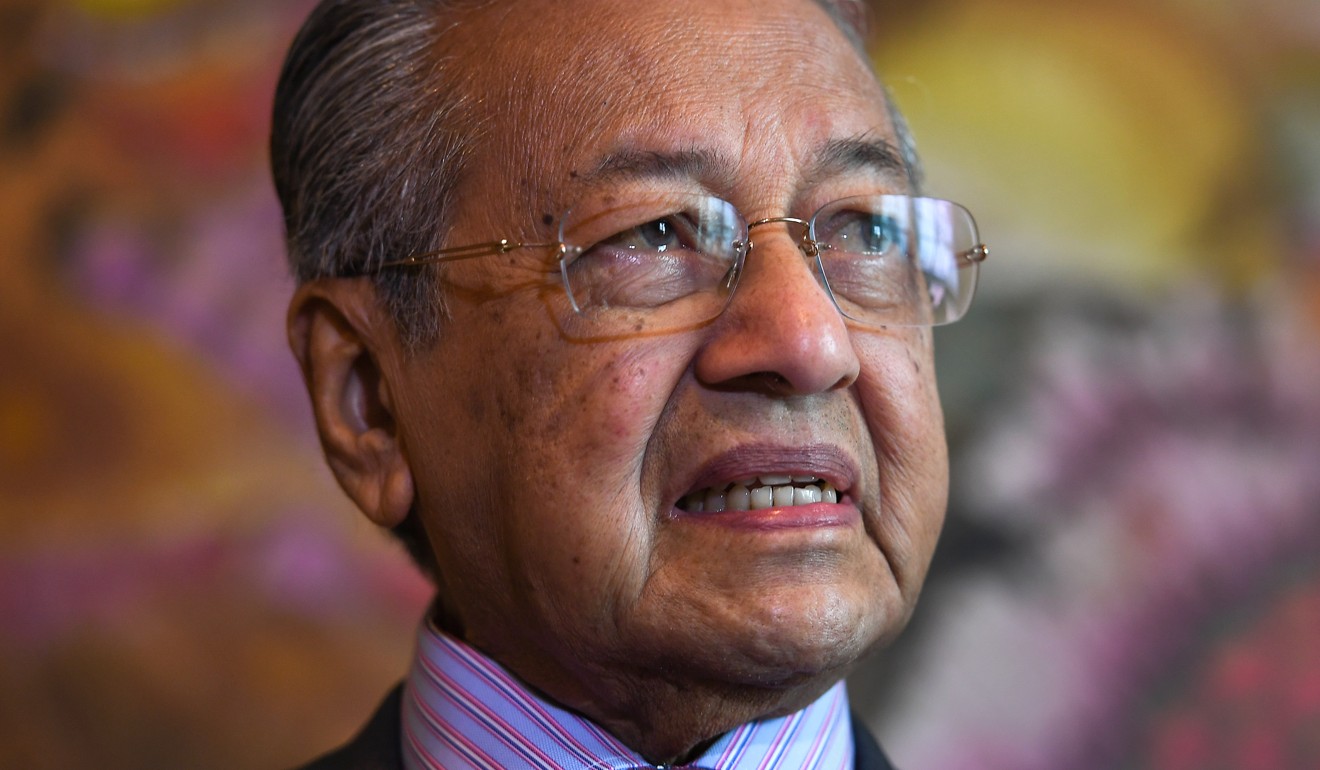 Wong Chen, a member of parliament from Mahathir's coalition and one of the early drafters of its economic manifesto, acknowledged that global headwinds were one reason for the sombre outlook as the government's first anniversary nears.
Another factor is one the coalition already anticipated.
As a result of its abolition of a Najib-era goods and services tax and subsequent introduction of a sales and service tax – with a three-month tax holiday in the interim period – the government had to bear a fiscal gap of some 20.5 billion ringgit, Wong said.
That caused some nervousness among rating agencies, despite Pakatan Harapan's assurances it would recoup the lost revenue in the medium term by clawing back leakages from corruption and raising income levels. Malaysia's GST, installed in 2013, generated about 18 per cent of government revenue in 2017.
Beyond the fiscal gap issue, however, Wong said the administration's top economic managers should do some soul searching on the signals they had been sending to investors. If the government followed through with delivering rapid political reform – as it promised when it came to power – investors may be singing a different tune, he suggested.
Mahathir has said he was puzzled by such criticism because the government had been preoccupied with cleaning up the
"mess created by 1MDB"
, and other reforms had been slowed down because of the sheer scale of that exercise.
The Pakatan Harapan government said it was left with a debt of more than a trillion ringgit, which it blames on Najib's alleged profligacy and corruption.
But Wong said the government could not keep pointing the finger at Najib for much longer when questioned about the slow pace of reforms.
"Financial reforms are difficult, because you need money," the lawmaker said.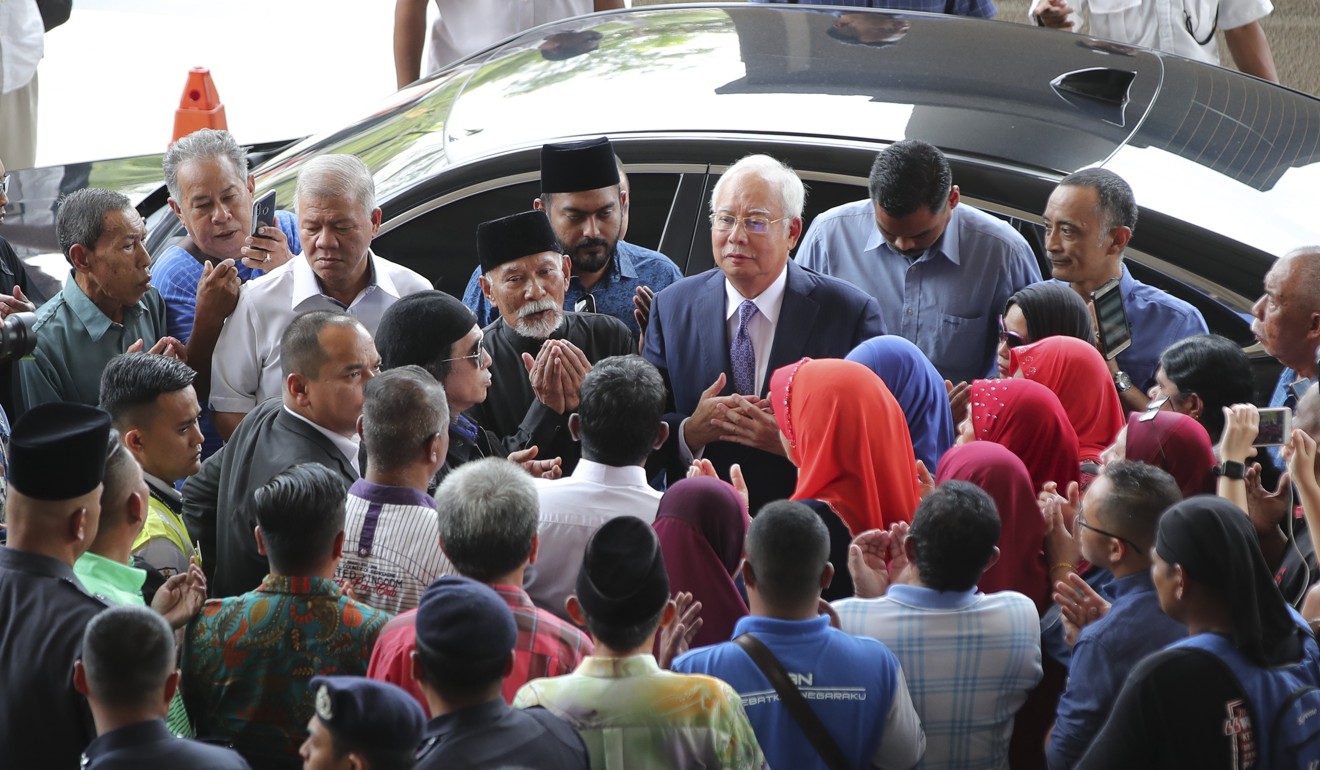 "But what about political reforms? Why haven't we done it? It's just words, amending laws that we have been dissecting for a decade [in opposition] … there is just no political will."
He said the "low-hanging fruit" to convince investors that the government knows what it is doing is "not economic reform but political reform and better governance".
"It's better governance that will create the democratic dividends that will solve our economic problems," he said.
The coalition bore the brunt of the May 9, 2018 political earthquake. Along with Najib, several key leaders including ex-deputy prime minister Ahmad Zahid Hamidi and veteran politician Tengku Adnan Tengku Mansor face corruption charges.
It has also been rocked by defections, but among those left in the once-formidable bloc is Shahril Hamdan, deputy youth leader of the coalition's linchpin party, the Malay-based United Malays National Organisation (Umno).
Shahril told This Week in Asia that given the steady performance of Malaysia's neighbours, the logical conclusion was that it was domestic factors, such as "haphazard policymaking and policy U-turns", that were dampening investor confidence.
The greenhorn politician agreed with Wong that now at the one-year mark, the Pakatan Harapan government can no longer use the 1MDB scandal as a scapegoat for bearish economic sentiment.
Said Shahril: "There is a palpable sense of fatigue in Pakatan Harapan always using 1MDB as the first port of call. There is a shift now … a few months ago when we raised issues the public reaction was always 'where were you during 1MDB?'. I think there is much less of that now."
Beyond criticism of the policies, This Week in Asia's interviews in Kuala Lumpur with keen watchers of the economy – including fund managers – suggested there are questions over who is the point person for running the economy.
Upon coming to power, Mahathir devolved some of the powers of the erstwhile finance ministry – helmed by Najib who held the portfolio concurrently with the premiership – to a newly created economic affairs ministry.
A fund manager who has dealings with government entities said one factor causing jitters was uncertainty over whether it was Finance Minister Lim Guan Eng or Economic Affairs Minister Azmin Ali in charge of managing the economy.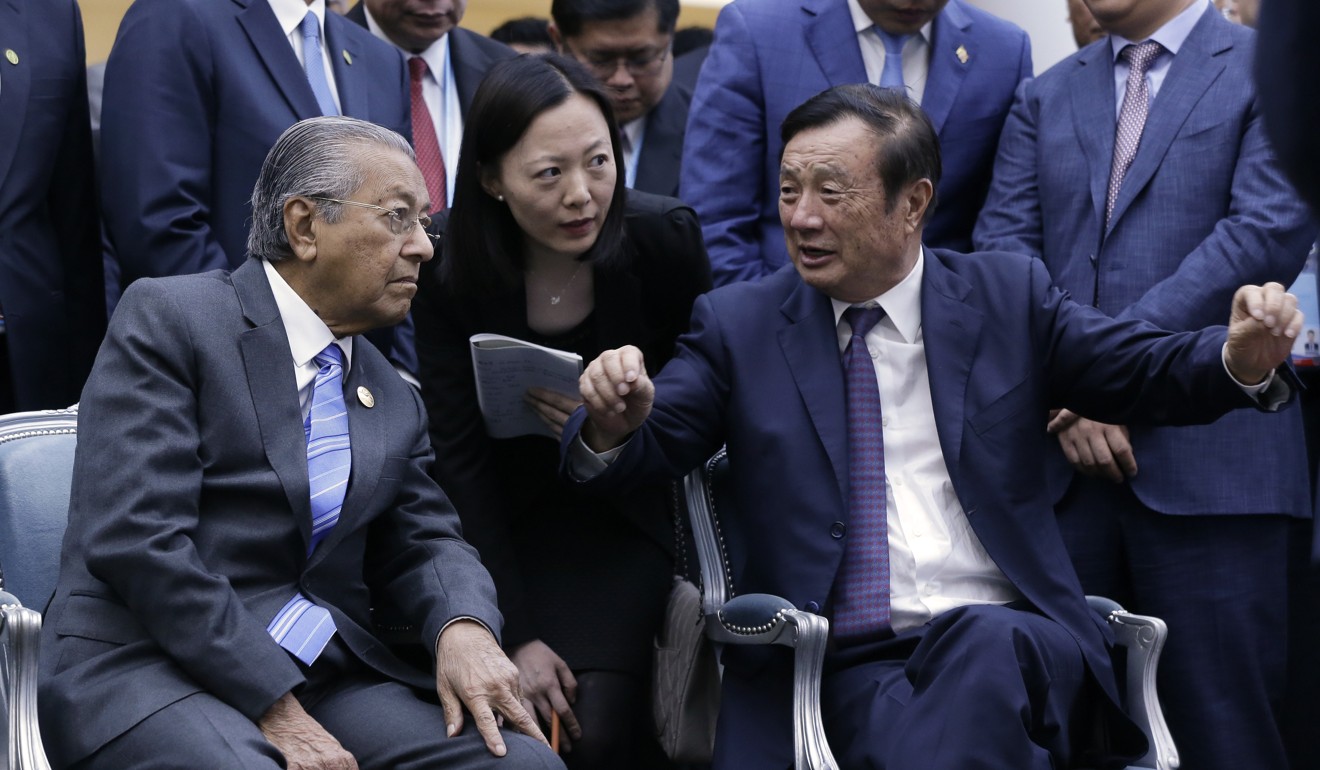 Also in the mix is Daim Zainuddin, the former finance minister who spearheaded Mahathir's special team of Council of Eminent Persons, which advised the government on economic matters in its first 100 days of office.
Daim, a long time confidante of Mahathir, remains hugely influential – and most recently led negotiations with China that ended impasses over the future of two major
Beijing-backed projects in the country
.
"From the outside you can only guess who is really running the show. There is going to be some impact on confidence when you don't know, or if you think there's some rivalry going on," said the fund manager, who spoke on condition of anonymity.
Yeah Kim Leng, a noted Malaysian economist, offered an independent view that was not as damning of Mahathir's administration.
"The worst of the political transition is over, a testimony in part to the resilience of the private sector," he said.
He added: "The nation's economic fundamentals have remained relatively intact while certain key government debt and fiscal metrics are on the mend, following a litany of financial scandals associated with the previous administration."
The Sunway University professor said the
resumption of the China-backed mega projects
– a 44 billion ringgit rail link and a Kuala Lumpur property development worth about 140 billion ringgit – could well be the silver bullet the economy needs.
"While there remain concerns about the projects adding to the country's debt-servicing burdens, given the country's expected growth trajectory, the increase remains manageable," Yeah said.
"The economic spillovers of the two projects, particularly in attracting foreign investors, will be the key determinant to achieving higher growth and investment levels and therefore greater economic dynamism of the country in its quest to escape the middle income trap."
This is the first of a four-part series on Malaysian politics a year on from the Pakatan Harapan coalition's historic election victory on May 9, 2018. Next week: Can the coalition that toppled Najib Razak stay as one?