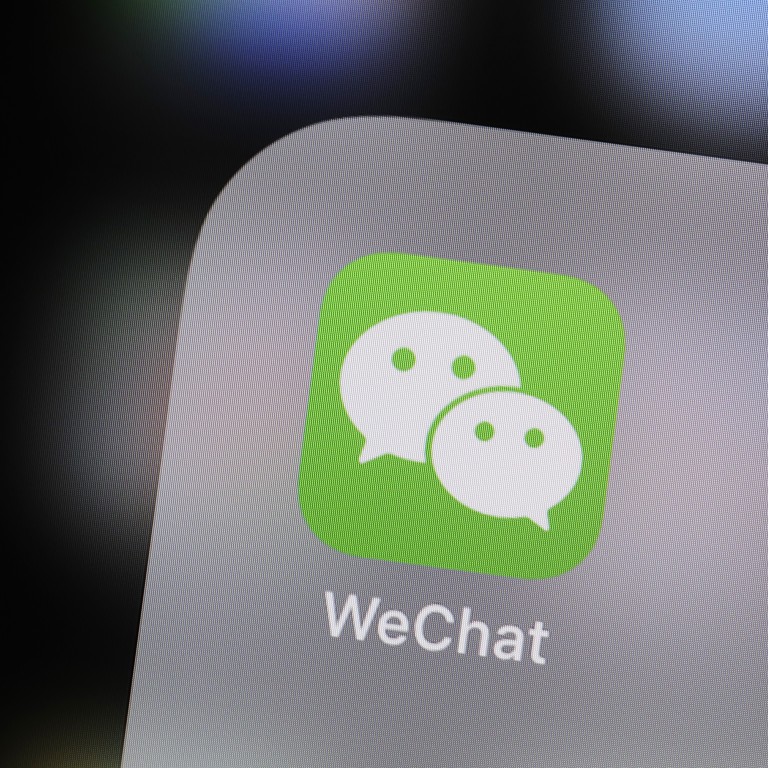 Fears of China and WeChat as Australia heads to the polls
As Australia goes to polls and main political parties woo ethnic Chinese voters, concerns are growing over Beijing's influence on local Chinese-language media
More than half the country's Mandarin speakers get their election information from WeChat, which has become the focus of campaign controversy in recent weeks
When a Sydney council chose Chinese-language newspaper
Vision China Times
to sponsor its Lunar New Year celebrations last year, the Chinese consulate in the city warned the inclusion of the "anti-China" newspaper would harm
China-Australia relations
.
Correspondence seen by Australian media outlets, including the Australian Broadcasting Corporation, showed a political affairs official had written to the council, which covers Sydney's southern suburbs, a day before a council official confirmed it would ban the newspaper as a sponsor.
For the newspaper's owner Vision Times Media
,
the ban was the latest episode of political pressure for refusing to toe the
Chinese Communist Party
line. The paper, distributed in major cities and with a readership of 100,000, had published pieces critical of the party.
Maree Ma, general manager of Vision Times Media, said the paper's advertisers had also faced intimidation. In one incident, state security agents occupied the office of one of its China-based advertisers until he pulled his contract with the paper, while other advertisers had been called into the Chinese consulate in Sydney for a "chat", Ma said.
Calls to the consulate earlier this week seeking comment for this story went unanswered.
"Australia is a democratic country so anyone is free to be pro-Beijing if they choose but it becomes a problem if Beijing uses this freedom to silence others, especially in the cases of local governments, whose first priority is to be responsible to the local community," said Ma, who maintained the company was an Australian-owned organisation not affiliated with any political or religious group.
Details of what transpired between the council and Vision China Times were revealed last month, and have once again cast the spotlight on allegations of Chinese influence on Australian lawmakers and businesses, which compelled Canberra to pass sweeping anti-foreign interference laws last year.
Beijing has repeatedly described the accusations as groundless, saying Canberra is needlessly whipping up anti-China hysteria. But fresh concerns have emerged ahead of Australia's general election on Saturday.
About 5 per cent of the country's population of about 24 million – or 1.2 million people – self-identify as having Chinese heritage and they comprise naturalised Australians and recent migrants with diverse political preferences.
The 2016 census estimated about 600,000 speak Mandarin at home and by virtue of this, are possible consumers of news produced by more than 60 Chinese-language media outlets in Australia.
But Australian analysts say the number of independent-minded Chinese language outlets like Vision China Times is dwindling, as more outlets demonstrate stronger links to Beijing. 
In a number of swing seats, including Reid and Banks, in Sydney, and Chisholm, in Melbourne, people who self-identified as having Chinese heritage constituted as much as 20 per cent of the voting population.
Some of the biggest media groups targeting this audience – including Chinese Newspaper Group, based in Sydney, and Melbourne-based Global CAMG Media Group – are part-owned by Chinese state-owned media entities such as China Radio International.
Global CAMG Media Group was recently included in Australia's register for organisations undertaking activities on behalf of foreign entities. The register was launched last year under the nation's updated foreign influence laws.
Analysts say the changes in the media scene took place in recent years, as earlier waves of ethnic-Chinese migration from Hong Kong, Taiwan and Indonesia began to be supplanted by mainland Chinese.
"Sensitive news stories involving issues such as Tibet and Falun Gong are commonly dealt with through omission," a 2016 report by the Australia-China Relations Institute at the University of Technology Sydney said.
It added "premium and welcoming coverage" of visits by Chinese leaders and the activities of local consular officials had become the norm in Australia's Chinese-language media.
The unit explicitly seeks to unite
"overseas Chinese"
– who number about 60 million and according to Chinese officials could rank as the 24th largest nation in the world by population – to help achieve Beijing's goals.
These goals might include positive coverage on Chinese President
Xi Jinping
's ambitious strategy to boost global trade known as the
Belt and Road Initiative
. But defenders of the outreach campaign say it is also meant to encourage positive ties between countries, not sow discord.
Lin Hongyu, dean of the Overseas Chinese Institute at Huaqiao University in Xiamen, said Beijing viewed overseas Chinese as a group connected by common heritage – no matter when they or their relatives left China.
"The overseas Chinese are a bridge between the state where they live and mainland China," Lin said. "Overseas Chinese in Australia can play a role in making the relationship between China and Australia more harmonious."
SOCIAL MEDIA
The rise of
social media
usage for political information has also given media academics cause for concern.
A recent study by Wanning Sun, a media studies professor at the University of Technology Sydney, found that 56 per cent of Mandarin-speakers in Australia expected to receive most of their information about the parties' policies via
WeChat
, mostly through subscriptions to Chinese-language media.
WeChat, owned by web giant
Tencent
and the world's top standalone messaging app in terms of number of users, uses algorithms to automatically censor content such as news articles, blog posts, and even chat messages deemed sensitive by Chinese leadership.
With more than 1 million monthly users in Australia, it has become so widely used that both Prime Minister Scott Morrison, the leader of the conservative Liberal Party, and his challenger Bill Shorten, the leader of the centre-left Labor Party, recently joined an effort to engage Mandarin-speaking voters.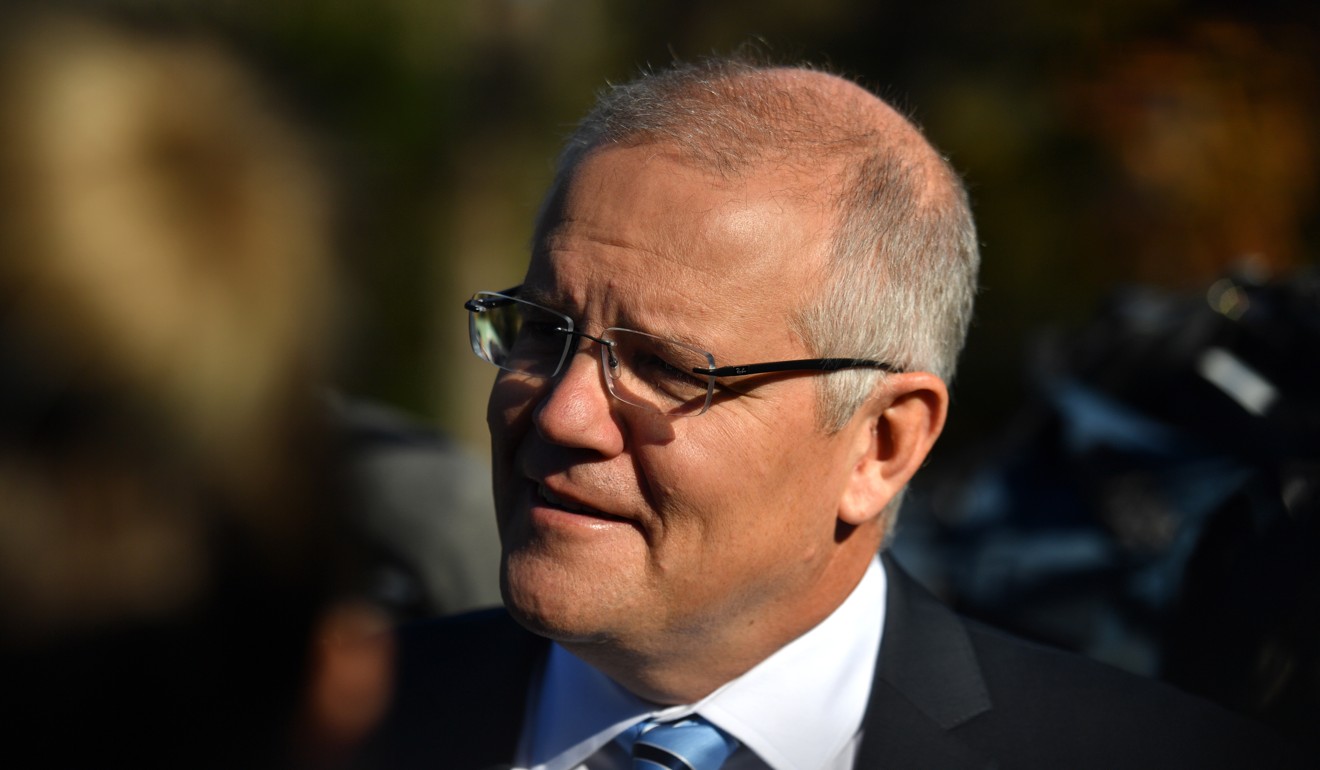 Last week, a team of cyber propaganda researchers at the University of Canberra's Institute for Governance and Policy Analysis released a report that showed 47 of WeChat's top verified accounts in China – 29 of them aligned with the CCP – had mounted a sustained campaign of negative coverage of Morrison's government. In February, one post mocked Morrison joining WeChat.
Titled "Cosying up to China? This troublesome country has done a huge about-face", the post said: "There is a country whose head has been kicked hard by kangaroos and now seeks to cosy up to us."
Another post on news sites in January scorned the idea of WeChat being used to influence the vote, arguing: "British media said some Australian security experts warn Beijing may use WeChat to spread propaganda to influence the Australian federal elections, but the reasoning appears baseless."
Another asked: "Will whether Western public opinion is 'reasonably suspicious' soon be the basis for judging Chinese creations? Not Huawei, not DaJiang, now the filthy object is WeChat."
"It's not like we are talking about a free and open marketplace of ideas in the Chinese community," said Alex Joske, a researcher at Canberra's Australian Strategic Policy Institute.
"It's something where the Chinese Communist Party has really distorted that market and makes sure it has the final say on what kind of content gets disseminated through channels like WeChat."
"This is a serious confrontation between communist despotism and liberal democracy," said Feng Chongyi, China studies professor at the University of Technology Sydney, who was detained in China on national security grounds.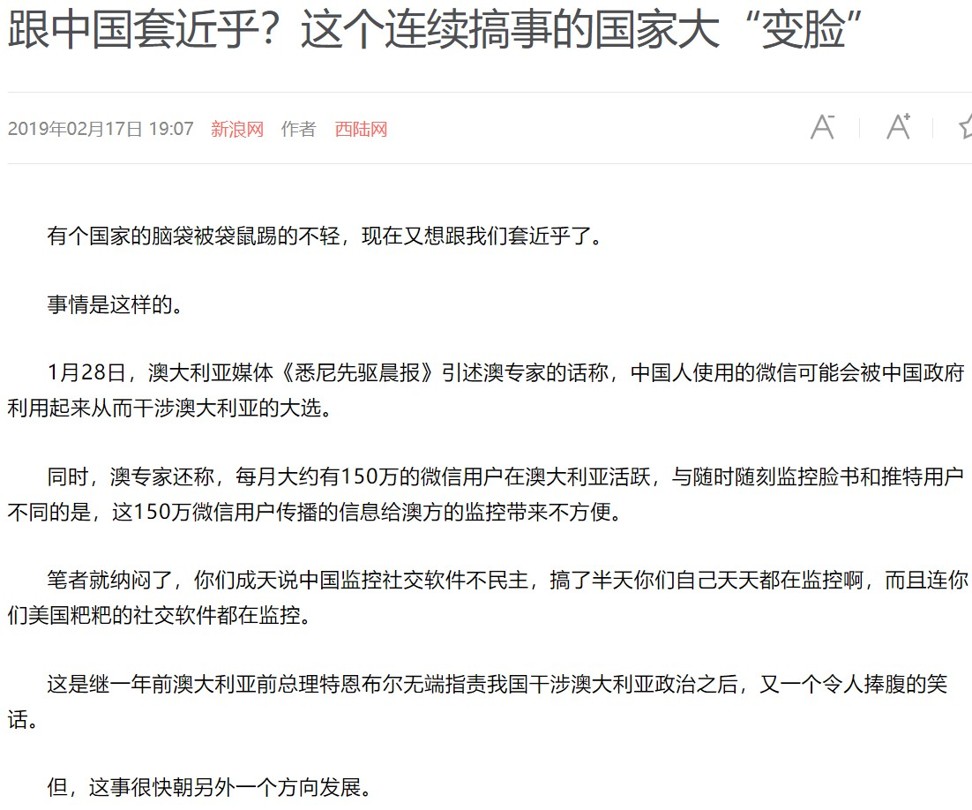 The platform's emergence as a tool for political campaigning has raised concerns about the possibility of Australian politicians becoming influenced by Chinese censorship or disinformation campaigns. The app even became the focus of campaign controversy in recent weeks as each party accused the other of posting doctored content to influence voters.
"It's very disturbing that you'd have a situation where, in a democracy, Australian politicians are trying to communicate with Australians and they are being directly censored by Beijing," said Fergus Hanson, the head of the International Cyber Policy Centre at the Australian Strategic Policy Institute.
But Huaqiao University's Lin, who is also a member of the advisory committee of the Overseas Chinese Affairs Office of the State Council, said: "We don't need propaganda, we have to spread true information.
"The hope, on the part of the government as well as overseas Chinese people, is that we have a better relationship between China and the nations where overseas Chinese live."
FEARS PERSIST
Despite amendments to Australia's
Foreign Influence Transparency Scheme
last year requiring entities acting on behalf of foreign powers to register, some still worry that this requirement may not be enough.
Before the scheme was implemented, Kelsey Munro at Sydney's Lowy Institute wrote in
The
Interpreter
that the event that catalysed the laws – the
resignation of a senator
who received donations from a China-born billionaire after he espoused Communist-Party-friendly positions – would not have been caught by the new foreign interference regulations.
The regulations make registered entities liable for criminal prosecution if they are found to be interfering in domestic matters.
Yeung Wai-ling, the former head of Chinese studies at Curtin University in Perth, who researches Chinese interference in Australia, said Beijing had increased its influence over Australia's Chinese diaspora through "dominating the Chinese-language media, taking over traditional community groups and sponsoring new home town associations".
"The intention is to silence opposition and to garner support for Xi Jinping's dream of national rejuvenation," she said, adding that she thought the efforts would fail.
"The Chinese diaspora in Australia is made up of diverse groups of migrants and their descendants," Yeung said. "Regardless what Beijing says or wants, China does not represent Chinese Australians."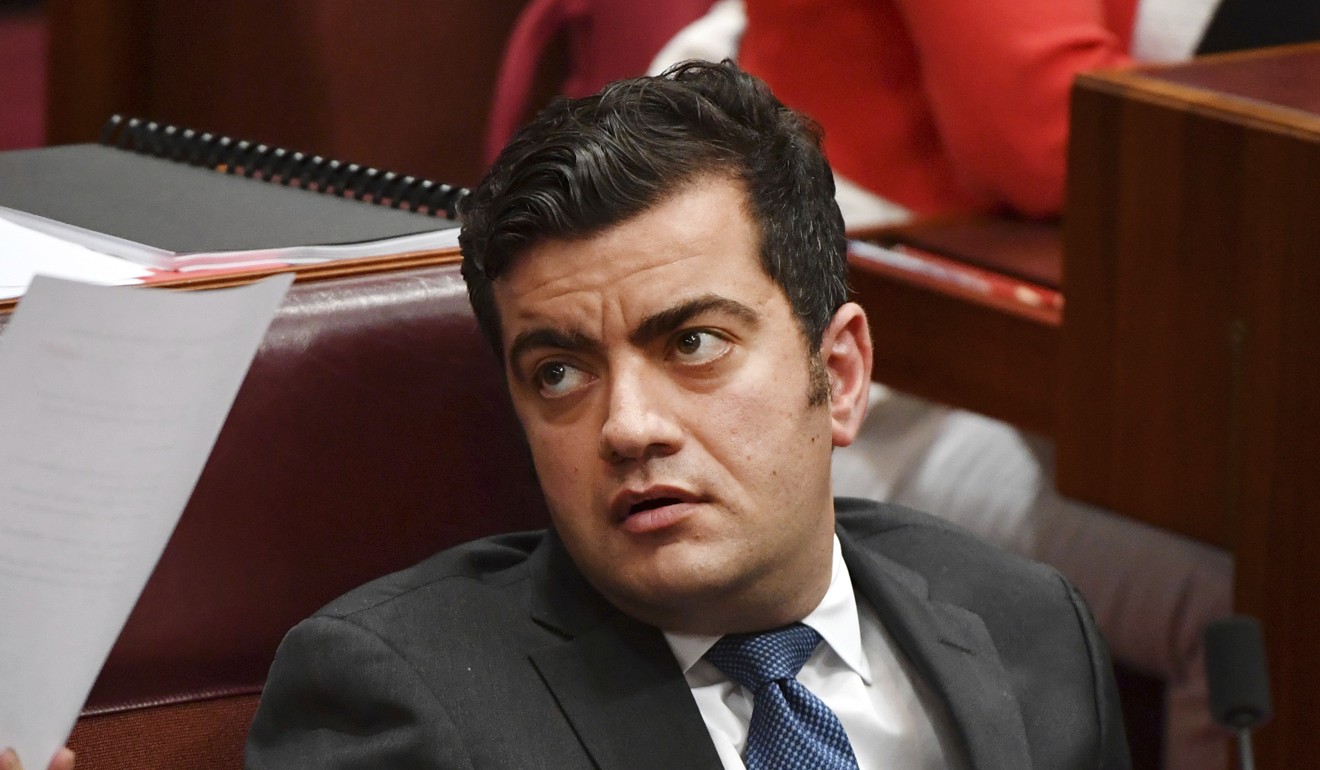 Some Chinese Australians have decided to fight back with information campaigns of their own.
John Hu, a former Sydney councillor, in 2016 founded the Australian Values Alliance, which actively promotes democracy and has advocated that mainland Chinese students studying even for a short time in Australia should be required to learn about the nation's guiding principles.
Hu said he had faced pressure from consular officials to cease meeting practitioners of Falun Gong, which China has banned as an "evil cult".
"I am not their subject," said Hu, who was born in Shanghai but migrated to Australia in 1990. "They have no authority upon me."
Some warn the undercurrent of distrust could damage the nation's economic and diplomatic relationship with China, and question the narrative of pervasive Chinese interference.
Paul Keating, Australia's prime minister from 1991-1996, courted controversy last week when he claimed the country's
spy agencies were being led by "nutters"
who were jeopardising Sino-Australian relations by fixating unnecessarily on Beijing.
The focus on Beijing's influence on the Chinese diaspora has also created unease among Chinese Australians who claim it inflames historical distrust of China and racism toward Chinese Australians.
On Monday, former foreign minister Bob Carr, who has repeatedly described allegations of Chinese interference as exaggerated, dismissed questions about the loyalty of Chinese Australians as a "collective smear that would not be tolerated for one moment if it were directed at other migrant communities because of pride in their homeland or residual support for a foreign policy position".
"A lot of that feeling of the Chinese invading Australia is still there, and mobilised by certain political parties."
While many among the new wave of Chinese immigrants to Australia used WeChat, Chew added most Chinese Australian voters probably had a broader selection of information sources.
She noted that while Australia's foreign interference laws were modelled after those in the US – and designed to stop interference by any country – Australians commonly associated the issue with China.
"Australia needs to change its tune about how it views Chinese Australians and being Asian Australian," she said. "This will take advocacy, and getting more Chinese Australians active in politics."