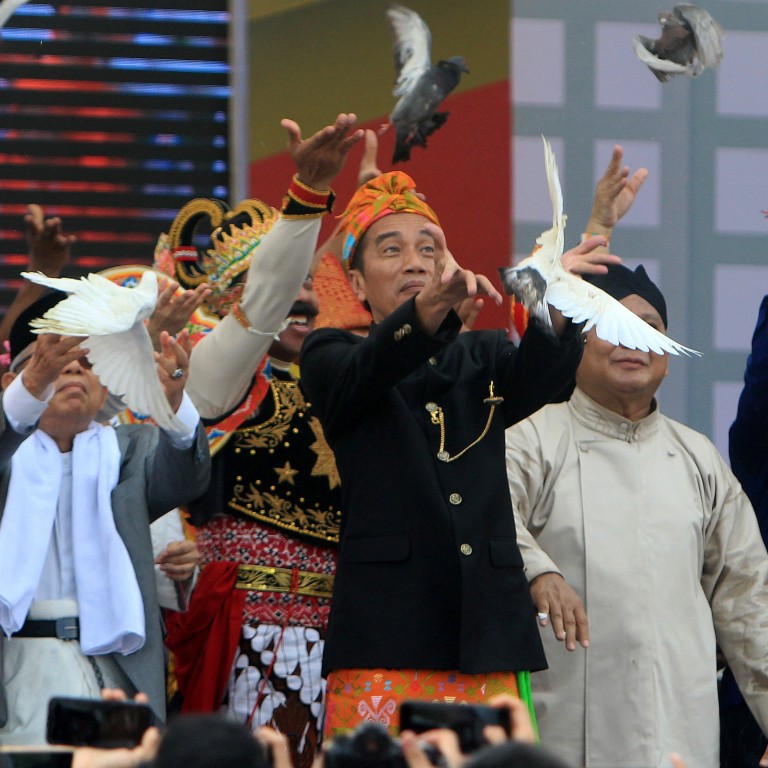 Indonesian President Jokowi's second term: free as a bird or a lame-duck president?
With Joko Widodo all set for a second and final term in power, he claims to be unburdened
But sceptics say he's saddled with politics of patronage, doubts over his deputy, overbearing security forces and fallout from the US-China trade war
B
efore Joko Widodo
became president in 2014, foreign investors wanting to pump money into power-generation projects in
Indonesia
needed no fewer than 259 permits.
Over the course of the next five years, the former furniture businessman slashed that requirement to 58.
Still, despite his efforts, the country's infamous tangle of red tape remains a significant obstacle to investment, so much so that Widodo has made tackling it a priority for his second, and final, five-year term in power. "I'm so annoyed I couldn't solve a problem that was so obvious," the man popularly known as Jokowi told a gathering of regional leaders earlier this month.
On Wednesday, the election authorities are expected to confirm quick counts from the April 17 election that show Widodo, 57, and his running mate Ma'ruf Amin won a little more than 56 per cent of the votes.
Widodo plans to use the next five years to implement bold economic reforms aimed at putting the world's fourth-most populous nation on track to becoming its fourth-largest economy by 2045.
He plans to streamline the country's bloated bureaucracy, make further cuts to red tape to increase foreign investment, and press on with his US$350 billion infrastructure drive. A further US$400 billion worth of development projects were in the works, planning minister Bambang Brodjonegoro told Bloomberg on Thursday.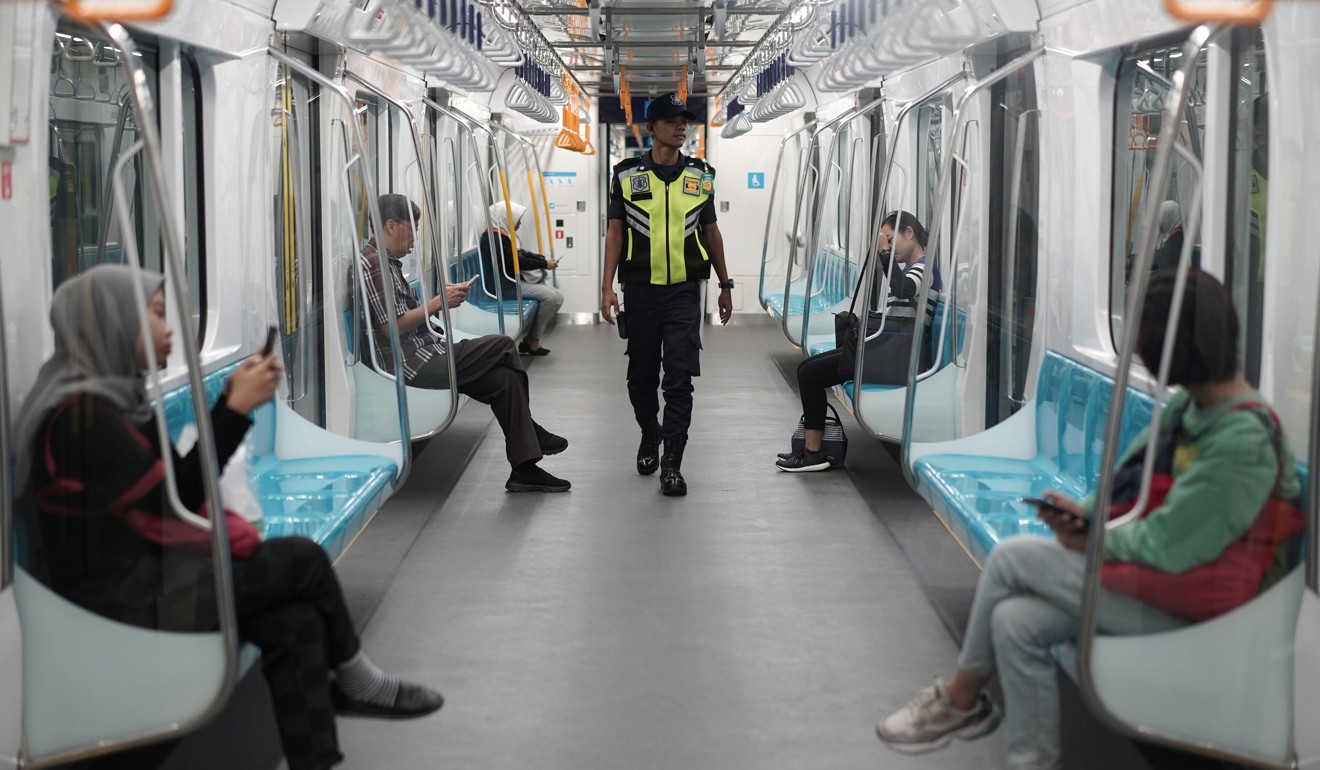 A cabinet shake-up, to remove three ministers facing corruption charges, is expected after the Muslim holy month of Ramadan ends in June.
"In the next five years, I do not have any burden," Widodo told the leaders. "I cannot run again. So anything that is the best for this country I would do."
But analysts are circumspect. They say it will be difficult for the president to shake off Indonesia's politics of patronage.
Analyst Kevin O'Rourke, who produces the Reformasi Weekly newsletter on Indonesia, said: "Widodo claims that he faces no 'burdens' as he enters a second term, but it is nonetheless by no means certain that this will translate into assertive and reformist policymaking."
Widodo in his first term, O'Rourke said, had already "demonstrated a clear preference for resource nationalism, heavy state involvement in the real [non-financial] sector and, more fundamentally, efforts to secure a supportive consensus from among members of the political elite".
Those elites would now be seeking their reward in the form of political appointments, he added.
Ben Bland, research fellow and director of the Southeast Asia project at Sydney-based think tank Lowy Institute, said Widodo's first-term had been devoid of "big bang reforms", aside from cutting fuel subsidies that were eating into the budget, and deregulation to make doing business easier. "Jokowi still faces vested interests in implementing reform that makes the economy more competitive," he noted.
Bland said there was a risk Widodo would become "a lame duck, like in [his predecessor] Susilo Bambang Yudhoyono's final term and in America and other systems in the world where there's a time limit [on holding office]."
Speaking to foreign correspondents this month, head of Indonesia's Investment Coordinating Board Tom Lembong predicted that a "radical" overhaul of Widodo's cabinet would follow his inauguration in October. But cabinet members would not be "hyper-professional" and "completely technocratic", he said.
"[But] the president loves surprises – so I would be very surprised if the next cabinet has no surprises," he added, pointing to how Widodo persuaded former World Bank managing director Sri Mulyani Indrawati to return from Washington in 2016 for a second stint as finance minister.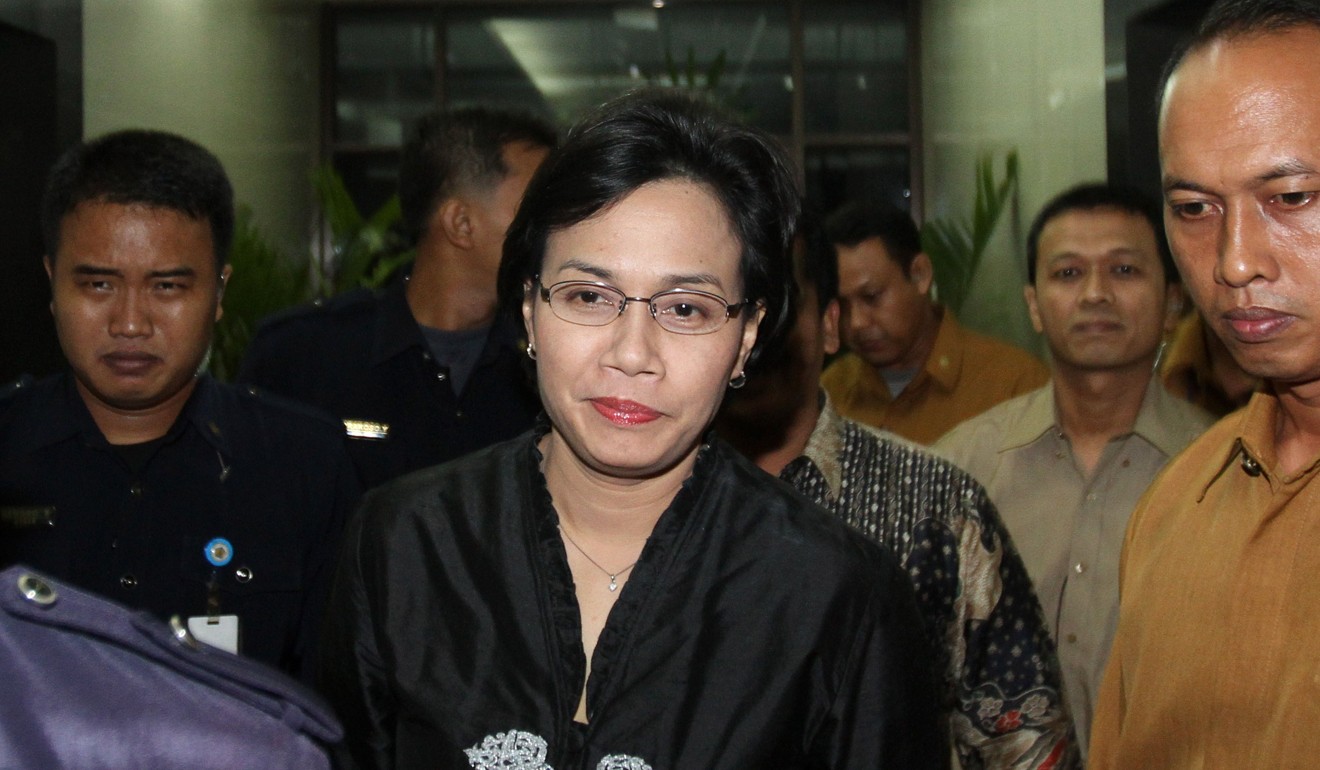 Mulyani had held the position for five years under Yudhoyono before resigning in 2010 due to controversy over the bailing out of Century Bank and a troubled relationship with then Golkar party chairman Aburizal Bakrie, a tycoon who was among Yudhoyono's closest allies at the time.
Bland said Widodo's political style – avoiding confrontation and favouring compromise – indicated a mix of "the good, the bad, and the ugly" of politicians and professionals would be appointed to the cabinet.
Other analysts said Widodo did have some leeway to quell pressure from political parties that had backed his presidential bid.
"Jokowi has a stronger position now in bargaining with his coalition as he has got more votes in this election compared to five years ago," said Arya Fernandes, a political researcher with the Centre for Strategic and International Studies in Jakarta. "He also has a high public approval rating on his programmes during his first term. All of these could be used as his bargaining chips when he enters talks with party leaders."
Bland said one concern was whether Ma'ruf would prove a capable lieutenant, like current vice-president Jusuf Kalla, who had been a broker in diplomatic relations. Kalla sealed a trade pact with Australia and represented Widodo at a forum last month where Beijing highlighted the successes of its
Belt and Road Initiative
, which aims to boost global trade by funding regional infrastructure initiatives.
Kalla had also been influential in liaising between the government, national parliament and political parties and in rallying support for Widodo.
Foreign investors and governments were not certain Ma'ruf could play the same role, Bland said. "Ma'ruf Amin is the same age as Jusuf Kalla but he's not a business leader and a political action man, he travels a lot in the Middle East but not to the rest of the world."
In terms of keeping promises made before his first term, such as prosecuting major human rights violations and protecting minorities in the world's largest Muslim-majority country, Widodo was not likely to ruffle feathers, analysts said.
"For every argument that Jokowi is going to be different this time around, that he's going to have more independence, there's also an argument that he's going to be a lame-duck president," said researcher Alexander Raymond Arifianto of the S. Rajaratnam School of International Studies.
"If you're a minority and expect Jokowi is going to make concessions for the rights of religious minorities, or a human rights advocate hoping he will make gestures to improve human rights, you should prepare yourself to be disappointed. The military and the police have a strong grip on Jokowi. He's not going to do anything that makes them unhappy."
Critics say there has already been a slide towards authoritarian rule. Last week, police arrested Eggi Sudjana, a supporter of opposition leader Prabowo Subianto and a front figure for Muslim hardliners, on a treason charge as he had threatened to organise a mass protest rejecting the election result if Widodo were declared winner.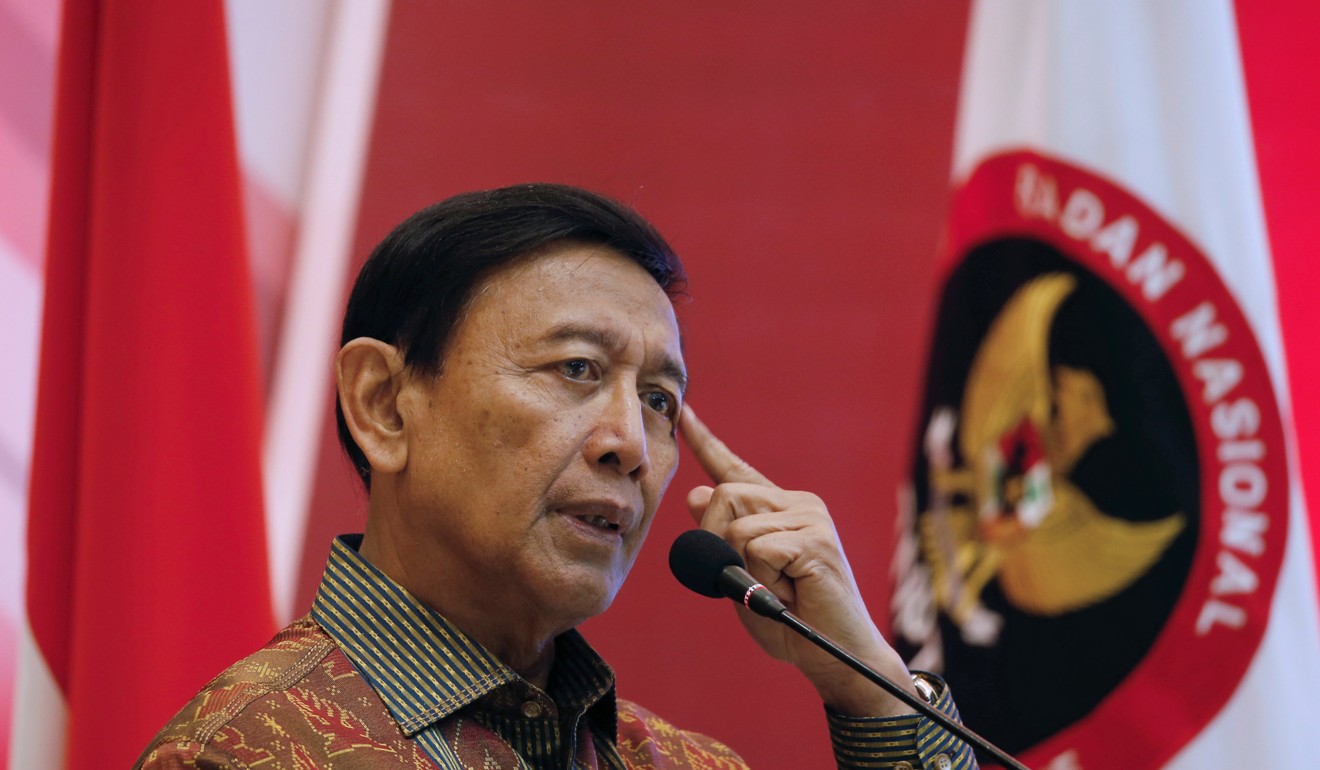 Meanwhile, the coordinating minister for political, legal and security affairs Wiranto – one of Widodo's most trusted hands in government – last week set up a so-called legal assistance team whose tasks include monitoring the remarks of public figures to prevent hoaxes and hostile statements prior to the establishment of the new government in October. The team has the power to shut down any media broadcasting such remarks, in a development that many critics say will stifle freedom of speech and expression. Wiranto insisted Indonesia, which became a democracy after the former dictator Suharto was forced to resign in 1998, was not regressing.
But with rising
US-China trade
tensions and both sides implementing tit-for-tat tariffs, all eyes will be on whether Widodo can shield Indonesia's trillion-dollar economy, which expanded by about 5 per cent last year, from the worst of an expected global downturn.
Like its other Southeast Asian neighbours, Indonesia's top trading partner is China. About one-third of its exports to China are commodities such as coal and minerals. The country is worried China will buy less from it, just like the US, with which it currently has a trade surplus.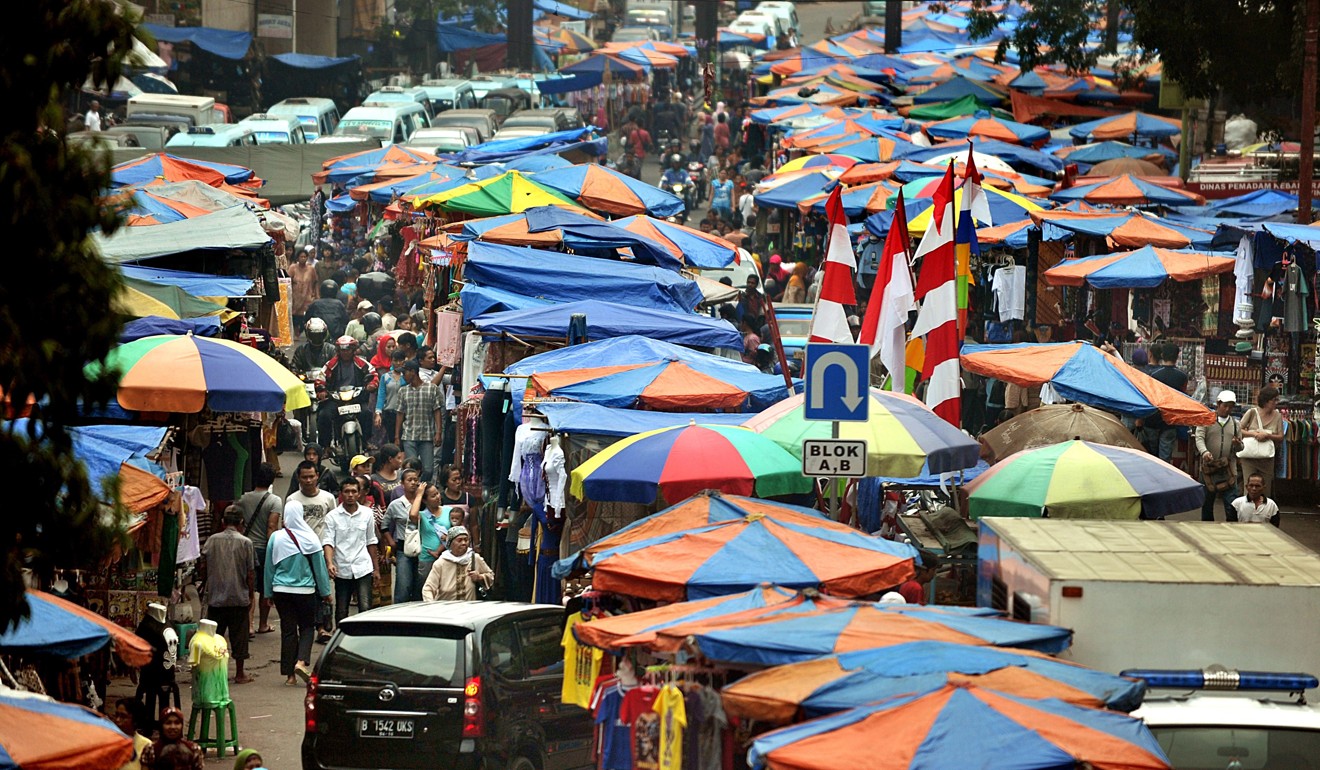 Experts have said companies could move their supply chains from China to Southeast Asian countries like Indonesia and the Indonesian Chamber of Commerce (Kadin) has urged Widodo to implement reforms that could, among other things, reduce inconsistencies between national and provincial regulations and create a more conducive climate for investment. Indonesia posted 4.1 per cent growth in total investment last year, slower than the 13.1 per cent it recorded in 2017.
Shinta Kamdani, vice-chairman of international relationships at Kadin, said: "The next president should be able to strengthen our economic resilience amid uncertainty in the global economy by implementing measures that will boost our exports and competitiveness."
Widodo should also continue to revamp the country's tax revenue to GDP ratio, Kamdani said. While his administration launched a tax amnesty programme in 2016 to boost tax collections, Indonesia still faces a myriad of fiscal challenges such as a high threshold of non-taxable income for individuals and small and medium-sized enterprises, as well as a lack of tax regulations for its burgeoning digital economy. Indonesia's tax to GDP ratio was 11.5 per cent last year, lower than its Southeast Asian neighbours such as Thailand, Malaysia, Singapore, the Philippines and Cambodia.
Kamdani said she and her colleagues at Kadin had "only one plea" when it came to the cabinet. They wanted to see suitable professionals installed in the finance and economic ministries.
"If Jokowi has to appoint someone from the political parties, that's fine too, but they have to be professional with the right expertise," Kamdani said. "All this time his cabinet's weakness is in coordination, so the economic and finance ministers must be team players that don't focus on building their own empires." ■