Malaysia
Get more with myNEWS
A personalised news feed of stories that matter to you
Learn more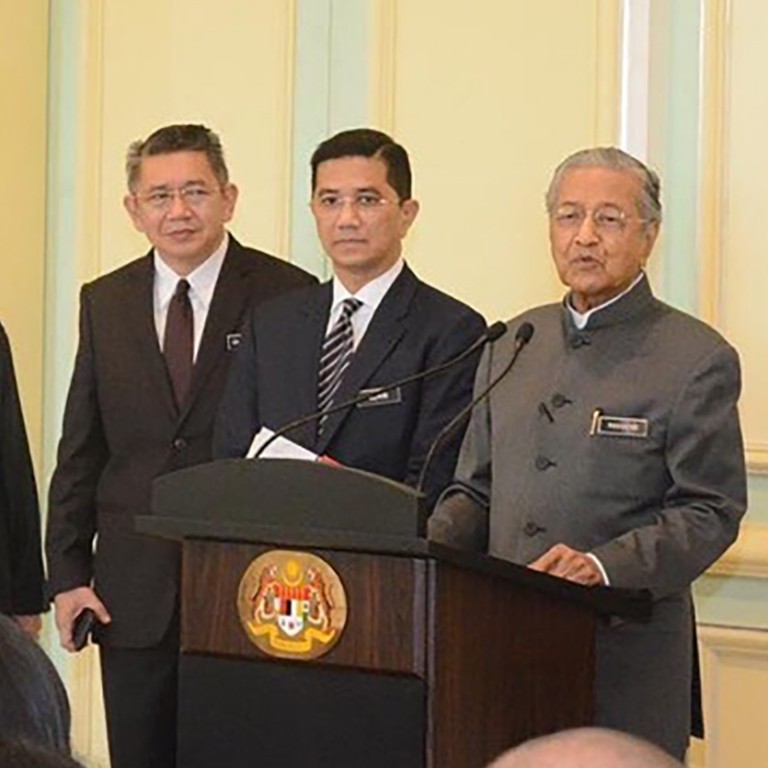 Malaysian minister implicated in gay sex video, prompting comparisons with Anwar Ibrahim's sodomy scandal
Politician Muhammad Haziq Abdul Aziz from Anwar Ibrahim's PKR claimed to be the other man in the video. He named the minister and said he was unfit to hold a government position
Analysts said the move to sully the cabinet minister's reputation came from a tried and tested playbook, referring to the sodomy accusations that blighted Anwar in the 1990s
Muhammad Haziq Abdul Aziz, a member of Anwar's People's Justice Party (PKR), on Wednesday confessed to being the younger man in the video, naming the minister and claiming the leader was unfit to hold any government position.
In a Facebook video, Haziq, who is also an aide to a different minister, said the video had been shot without his permission on May 11 during a by-election in the state of Sabah in the minister's hotel room.
"I urge the MACC (Malaysian Anti Corruption Commission) to investigate [the minister] for corruption. He is not an individual qualified to be leader," he said of his alleged sex partner, who he claimed was also from PKR.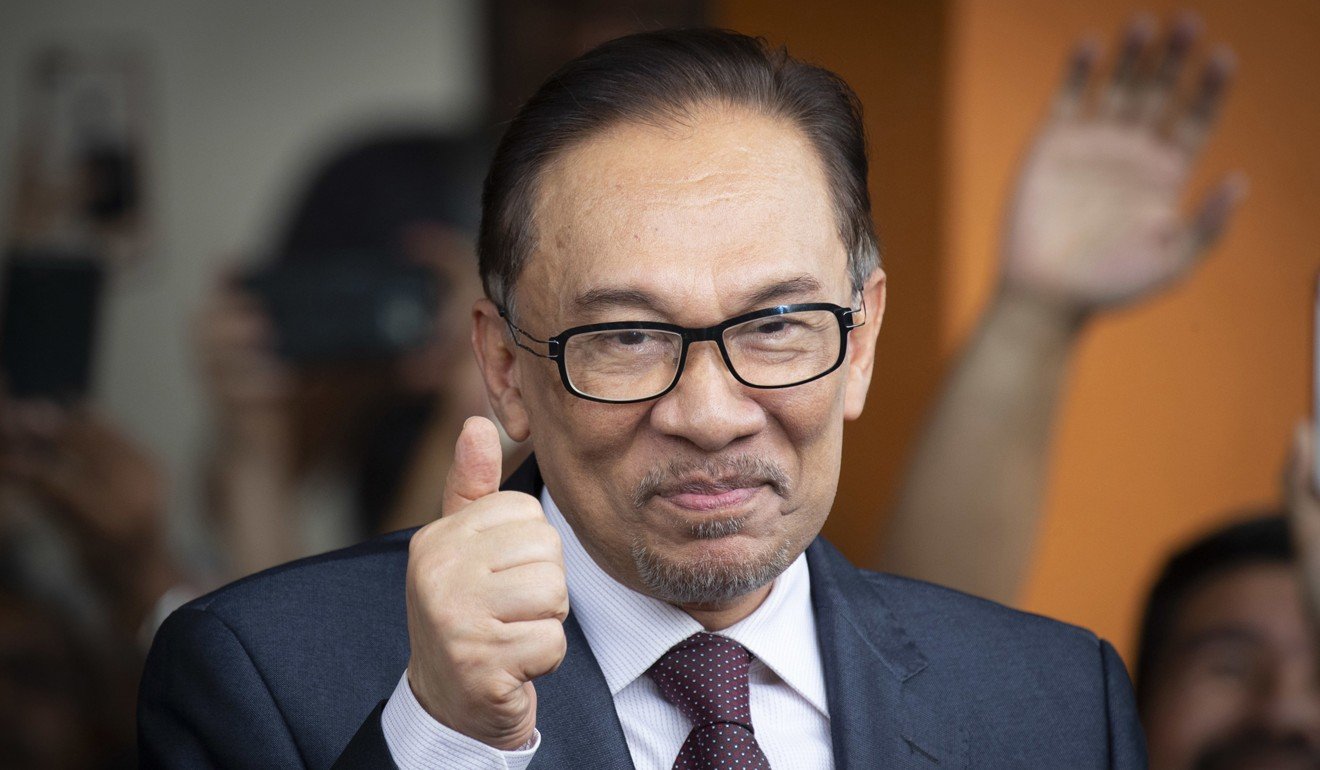 In a statement, PKR secretary general Saifuddin Nasution said the party firmly rejected "any form of dirty political games".
"This style and method of politics do not bring any benefit to society or the nation," Saifuddin said, urging people to not share the video.
Party youth members on Wednesday also released a statement calling for Haziq's suspension.
The same-sex relations depicted in the video have drawn comparisons between the minister – who holds a key portfolio – and
prime minister-in-waiting Anwar Ibrahim
, who heads PKR. In 1998, Anwar was sacked from the role of Deputy Prime Minister by then-Prime Minister
Mahathir Mohamad
over allegations of sodomy and corruption, ending up in prison.
While part of the opposition in 2010, Anwar was again charged with sodomy – charges he has maintained were trumped up by his political foes to prevent him from gaining more political clout. In Malaysia, same-sex sexual relations are illegal.
Anwar is set to be Malaysia's next leader as Mahathir has promised to make way for him within two years. However, allegations about his sexuality have plagued his career, including as recently as last September when the man who
accused Anwar of forcibly sodomising him
ran against him in a by-election.
'CULTURE OF VIDEO DEFAMATION'
The move to sully the alleged minister's reputation shows the "political culture of video defamation" that emerged during Mahathir's first round as prime minister, from 1981 to 2003, is still widespread, said political analyst Awang Azman Awang Pawi of the University of Malaya's Institute of Malay Studies.
"This legacy has a troubling effect on politics. It shows the lack of a mature and healthy political culture, and tells people that the recent rhetoric of institutional reforms and reforms may just be lip service," he said.
Political scientist Wong Chin Huat, of Sunway University's Jeffery Sachs Centre on Sustainable Development, said gutter politics and character assassinations "are now 21 years old … from 1998 until 2019".
The video confession from someone within the minister's own party showed
internal PKR strife
was alive and well, Azman said.
The PKR, as the largest parliamentary bloc, has since May been the arena for tense leadership tussles between two camps: one backing Anwar, and the other supporting the cabinet minister purportedly in the video, who insiders believe is backed by Mahathir.
Earlier this week,
former PKR member Latheefa Koya
– one of Anwar's fiercest internal critics and an ally of the cabinet minister purportedly in the video – was made chairman of the MACC, raising suspicion that the appointment was a check on Anwar.
When asked about the video yesterday, Mahathir, who was chairing the Economic Action Council meeting, said he was unaware of the matter and so could not comment.
Also present at the press conference was PKR secretary general Saifuddin Nasution, Economic Affairs Minister Azmin Ali, Agriculture and Agro-Based Industry Minister Salahuddin Ayub, and Permodalan Nasional Berhad chair Zeti Akhtar Aziz.
The cabinet minister's office, too, did not immediately comment, although the minister's aide on Wednesday called on PKR leaders and supporters to take part in a prayer session to reject slander.
Umno Supreme Council member Lokman Noor Adam called on the police to verify the authenticity of the clips, adding that the actors "were not very good".
Lokman is understood to have lodged a report with the MACC, asking them to investigate funds transferred to an individual involved in the sex tape. On Wednesday, Latheefa said she would not be involved in the MACC's investigations.
His party has asked the public not to circulate the video, which has been making the rounds on WhatsApp, while lawmaker Khairy Jamaluddin called the rumours "despicable allegations" and "sordid news" which should not be given any attention.
"We are already a nation traumatised by slanders of the past," he said in an Instagram post.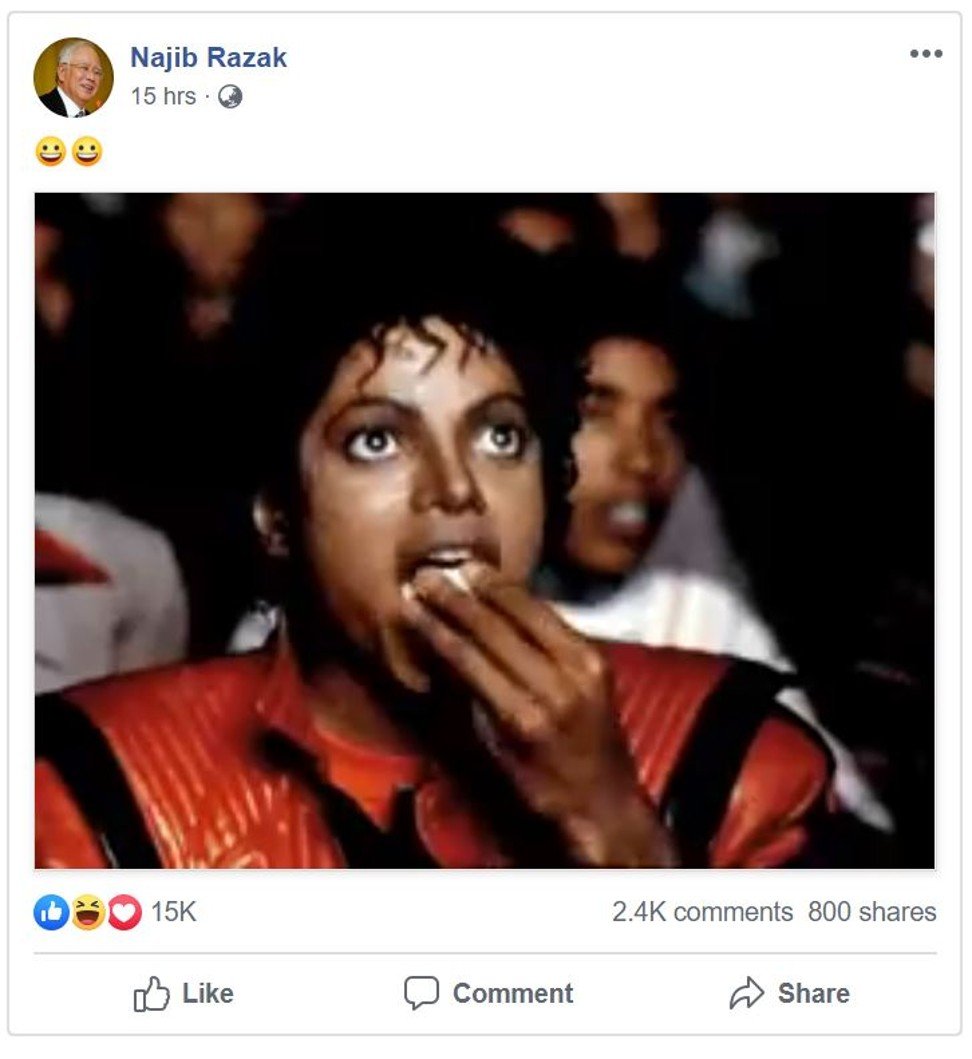 Umno member and disgraced
former prime minister Najib Razak
, however, posted a popular meme of late pop star Michael Jackson eating popcorn captioned with smiling emojis.
Meanwhile,
LGBT
rights activist Numan Afifi condemned Haziq's linking homosexuality and corruption in his confession video.
"It is so insulting to see these sex scandals being associated with a vague mention of corruption – as if you are a corrupt politician, then you must be 'sexually deviant' somehow," he said on his Facebook page.
'WELL-KNOWN SMEAR TACTIC'
The use of sexual scandals to destabilise leaders in Malaysia is relatively commonplace, says analyst James Chin of the University of Tasmania's Asia Institute.
"This is a well-known smear tactic, especially among Malay politicians. If parties want to do real damage, make sure it's men having sex with men, because that's more damning culturally."
In 2018, a man claimed that he had video evidence of a
Pakatan Harapan
leader Mohamad Sabu having sexual relations with a woman, resulting in the leader threatening to take legal action.
In 2012, photos of a man receiving oral sex from a woman were circulated on social media, with pro-Umno bloggers claiming it was PKR leader Azmin Ali.
In 2011, during the height of Anwar's second sodomy trial, Umno leaders screened a sex video to journalists, claiming it was of the PKR president. Anwar, who is slated to become prime minister before 2023, rejected all allegations.
In 2008, a DVD of former top politician Chua Soi Lek having sex with a younger woman was circulated, leading to his resignation. Chua, however, later bounced back to regain his party's presidency in 2010.
Political scientist Wong said such politicking was to be expected under Malaysia's winner-takes-all political system.
"If Malaysians are disgusted with this, they must deconcentrate power to make politics less winner-takes-all, so that rivals don't have to destroy each other to stay afloat," Wong said.
"If the gap between winning and losing is like that of cloud and mud, we cannot expect decency in politics. It's just human nature."
Connect with us on Twitter and Facebook.
This article appeared in the South China Morning Post print edition as: Minister denies taking part in gay sex video