Our father, the dictator: Suharto's children hope to rehabilitate family name
When your father's been linked to a few hundred thousand deaths and owed the state a few trillion rupiah, doing a clean-up job on his rep isn't easy
Still, Suharto's children are up for the challenge. They want the Indonesian dictator recognised as a national hero and hope his name can get them elected
R
estoring the reputation
of the late
Indonesian
dictator Suharto was never going to be easy. After all, the man who ruled the country with an iron fist for three decades left a legacy that requires some explaining. Like the anti-communist purge that killed up to a million people in the 1960s, the shootings of thousands of people in the 1980s, and the kidnappings and mysterious deaths of students and government critics in the 1990s. And that's before you broach the subject of the few trillion rupiah his foundation owes the state and his moniker of "world's greatest-ever kleptocrat".
Still, as daunting an exercise in public relations as that sounds, it hasn't stopped his children from doing their best to win back the public's favour. Not only are they hoping to get their father recognised as a bona fide national hero, but they also want to leverage his legacy to boost their own political careers in the country's brave new democratic era.
Hoping to make the most of a rusted-on supporter base for the dictator's former Golkar political party, Suharto's children have in recent weeks taken to social media to polish his reputation.
And, perhaps as should be expected, they have at times been accused of twisting the truth.
For example, his eldest daughter, Siti Hardiyanti Rukmana, known as Tutut Suharto, last week said Suharto had taught her about the "essence of a healthy democracy". Sceptics were swift to point out the irony of the claim, given that the military leader had seized power in 1966. He used an executive order called Supersemar to remove Indonesia's first president Sukarno, giving him power to "restore order by any means" in the wake of a CIA-backed anti-communist purge in 1965, which killed between 500,000 and one million people.
"Democracy is not only about freedom of speech and freedom to do anything; a healthy democracy requires an adult-level mentality and huge responsibility to maintain the nation's unity … without foreign intervention," Tutut said on Twitter.
Another of his daughters, Siti Hediati Haryadi, or Titiek Suharto, boldly claimed last month that
electoral fraud
was far worse now than it was during her father's era.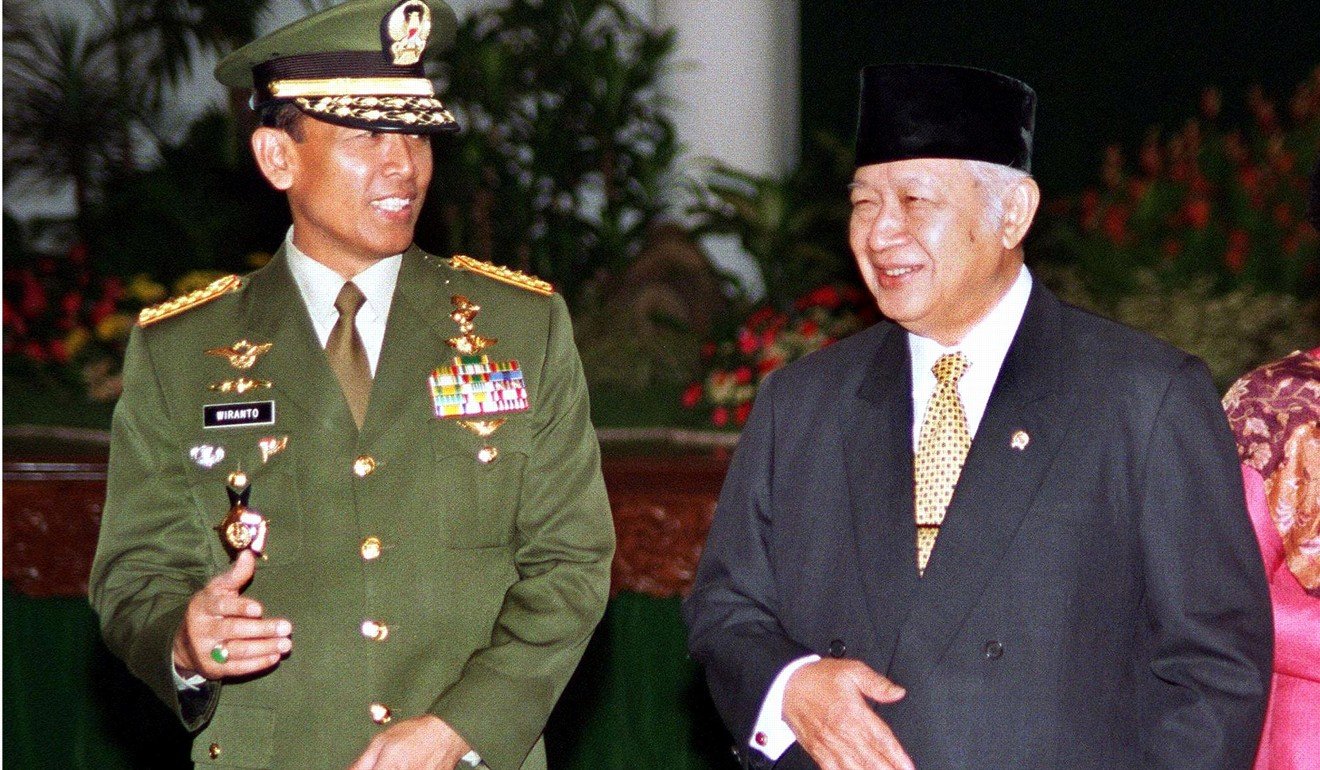 "Many people said elections in the Suharto era were full of fraud, but there was more fraud in this year's elections," said the politician, 60, who is the ex-wife of
Prabowo Subianto
, a former special forces general who served under Suharto and who stood in the 2019 presidential election (he lost to
Joko Widodo
). "We have to try to restore the truth and fight against these frauds," said Titiek, whose comments were swiftly disputed.
"Calling the 2019 election more fraudulent than elections in the Suharto era is a blatant lie," said Rustam Ibrahim, former director of Jakarta-based think tank Institute for Research, Education and Information on Economy and Social Affairs, on Twitter. "At that time, all civil servants were forced to vote for Golkar and they [had to] vote in their offices. Military, the police, and their family [all had to] vote for Golkar.
"In the Suharto era, anyone who objected to the election result would be arrested; if it was a media company, they would have been shut down. We didn't even have a constitutional court back then."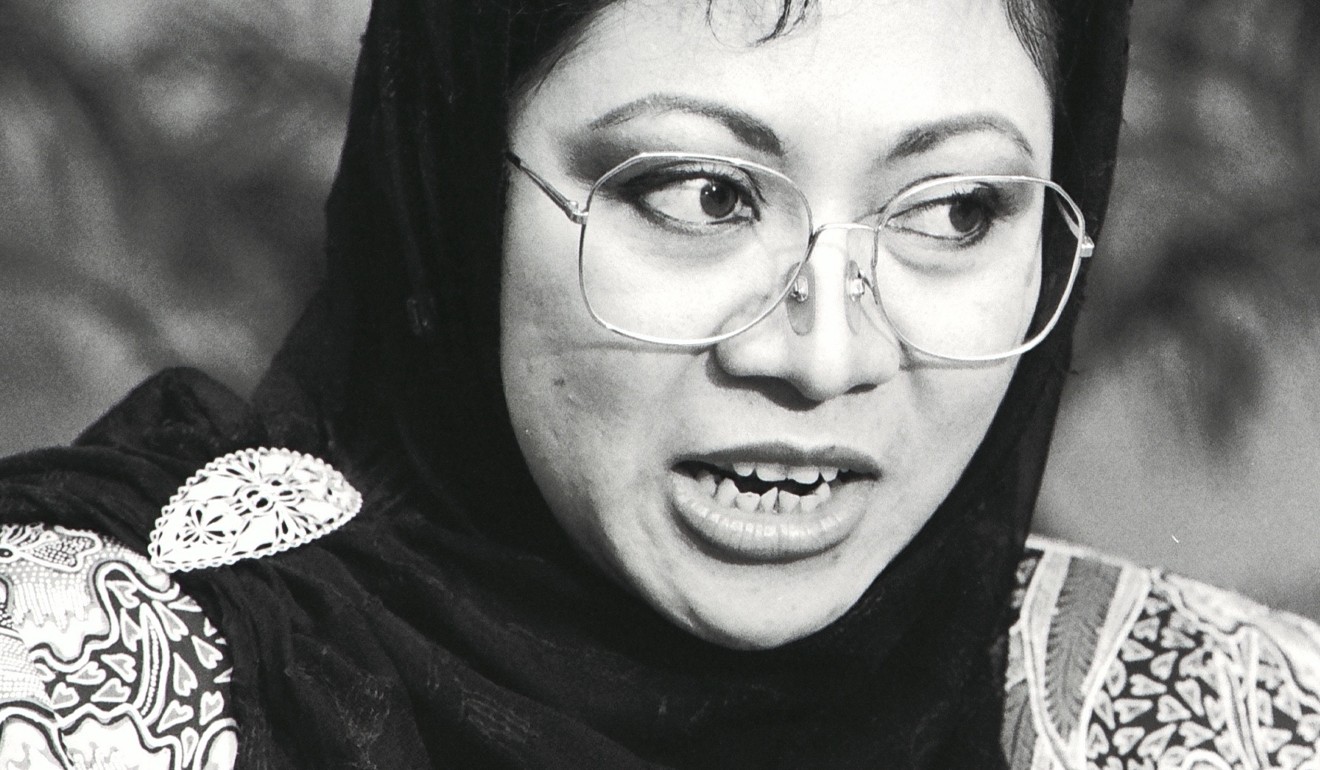 Known as the Cendana family, the siblings have long sought to repair their father's legacy in the hope of having him named a national hero. But such an accolade has remained out of reach because of an ongoing legal issue. Suharto was found to have misused funds from his own Supersemar Foundation, which still owes 4.4 trillion rupiah (US$309 million) to the state, having repaid only 243 billion.
And that's far from being Suharto's only debt to society. In 2004, Berlin-based anti-corruption watchdog Transparency International declared Suharto the world's "greatest-ever kleptocrat", accusing him of embezzling up to US$35 billion from the state. Though the charges were investigated, Suharto was never prosecuted, and his family remains one of the wealthiest in Indonesia.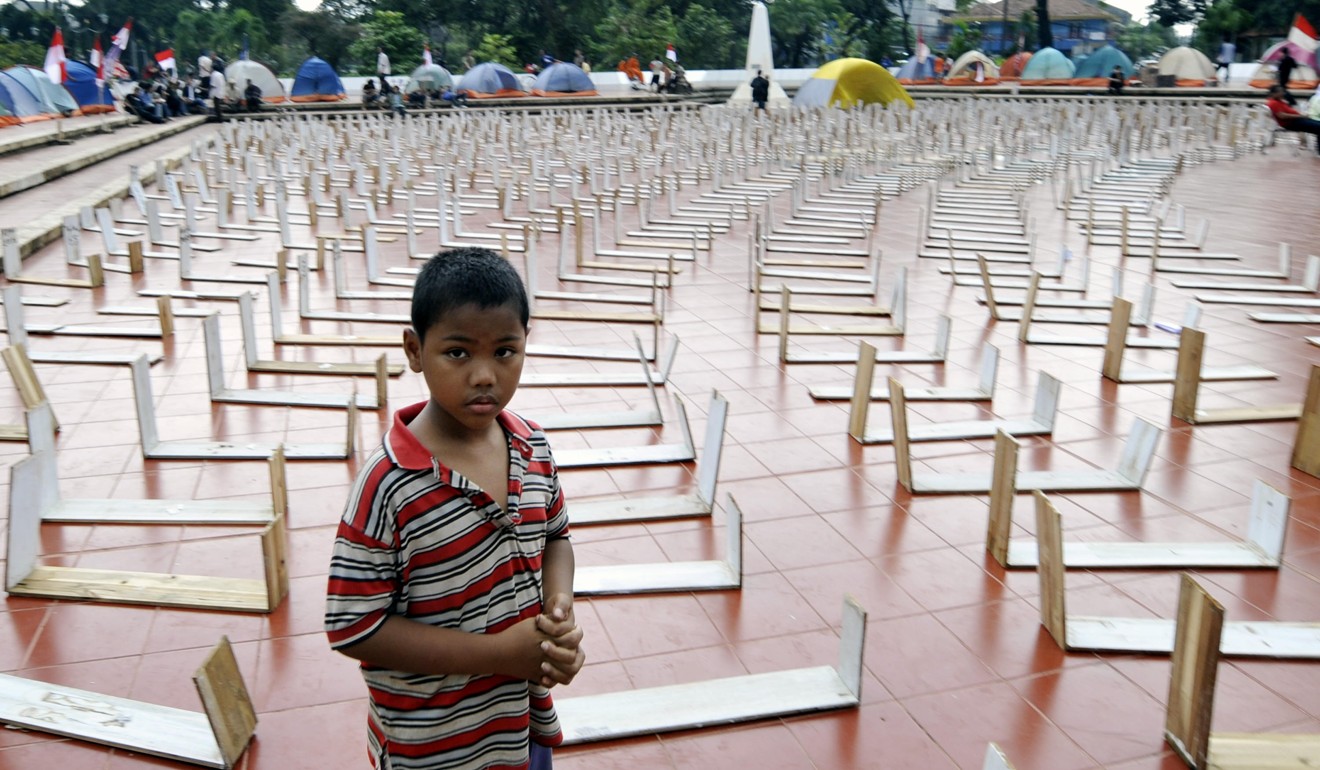 And the questions over Suharto's reputation do not stop at his appetite for corruption.
Besides the 1965 communist purge, Suharto had been accused of masterminding various other human rights atrocities. According to a 2012 report by the country's human rights commission, he was also behind a string of mysterious shootings in the 1980s, known as Petrus, which killed about 2,000 people across Indonesia. In 1998 – at the tail end of his rule – during student-led protests, several activists and critics of the government were kidnapped by an elite army force commanded by Prabowo. Four students from Trisakti University in Jakarta were also killed during the protests, with their deaths remaining unsolved to this day.
VOTE WINNER?
In this year's elections on April 17, the Cendana family and their Berkarya Party relied on a small enclave of Suharto backers for votes. But their plan failed, earning them just 2.09 per cent of the vote (less than the 4 per cent minimum required to secure a seat in parliament). Berkarya was founded by Suharto's second-youngest child, Hutomo Mandala Putra, or Tommy Suharto.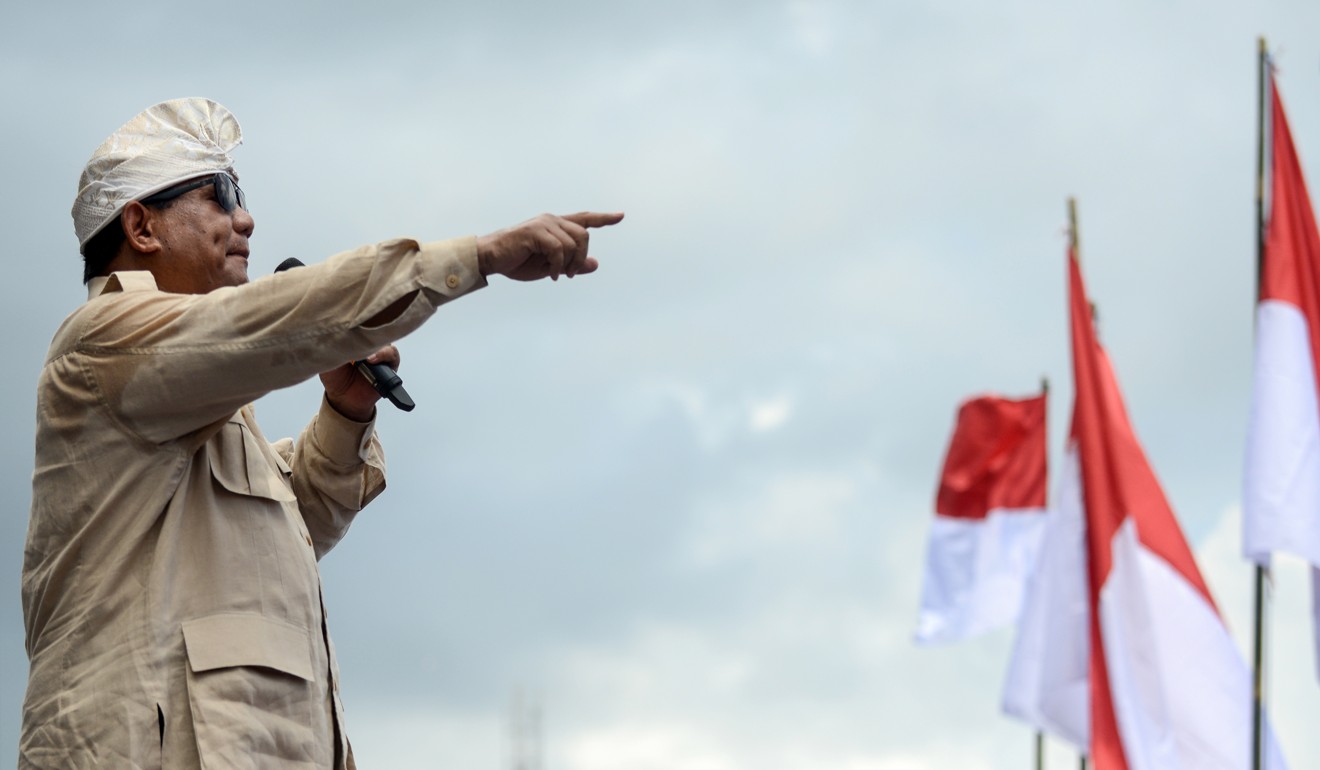 "The Cendana family assumed that many Indonesians still liked Suharto, and that's not wrong," said Muhammad Qodari, executive director at Jakarta-based pollster Indo Barometer.
Some Indonesians still view Suharto as the country's most successful president. A survey by Indo Barometer last year found that 32.9 per cent of 1,200 respondents thought Suharto was more successful in leading Indonesia than both his predecessor Sukarno and the current president, Widodo. More than 32 per cent of respondents also thought Indonesia fared better under Suharto than under his successors.
"But people do not see Tommy and Titiek as politicians of the same calibre as their father. Just because you're Suharto's children does not mean that you will automatically earn votes. They have the money but they don't have the right perspective and strategy," Muhammad said.
According to local business magazine Globe Asia , Tommy Suharto last year had a net worth of US$670 million, making him Indonesia's 60th-richest man. His brother, Bambang Trihatmodjo, was 124th on the list with US$250 million, and Tutut was 130th with US$205 million. Most of this wealth was accumulated while their father was in power, a period marked by corruption, collusion and nepotism.
To date, Berkarya has failed to show it has the political clout, expertise or even clean reputation to distinguish it from other parties.
Though Titiek was a member of parliament from 2014 to last year, the public largely saw her as Prabowo's former wife, not Suharto's daughter.
Tutut, who established her own party before the 2004 elections, managed to get two parliamentary seats at that time, but lost them in 2009. And while Tutut has seemed more politically capable than her siblings, the tycoon, 70, chose not to stand as a candidate this year. Tommy, meanwhile, was imprisoned for ordering the murder of a judge who convicted him of corruption.
Ray Rangkuti, a political analyst from government watchdog Lingkar Madani, said the family's overreliance on Suharto's reputation backfired this year because it required voters to have knowledge of the nation's history, and either entirely overlook his failures or switch loyalties from the Golkar party.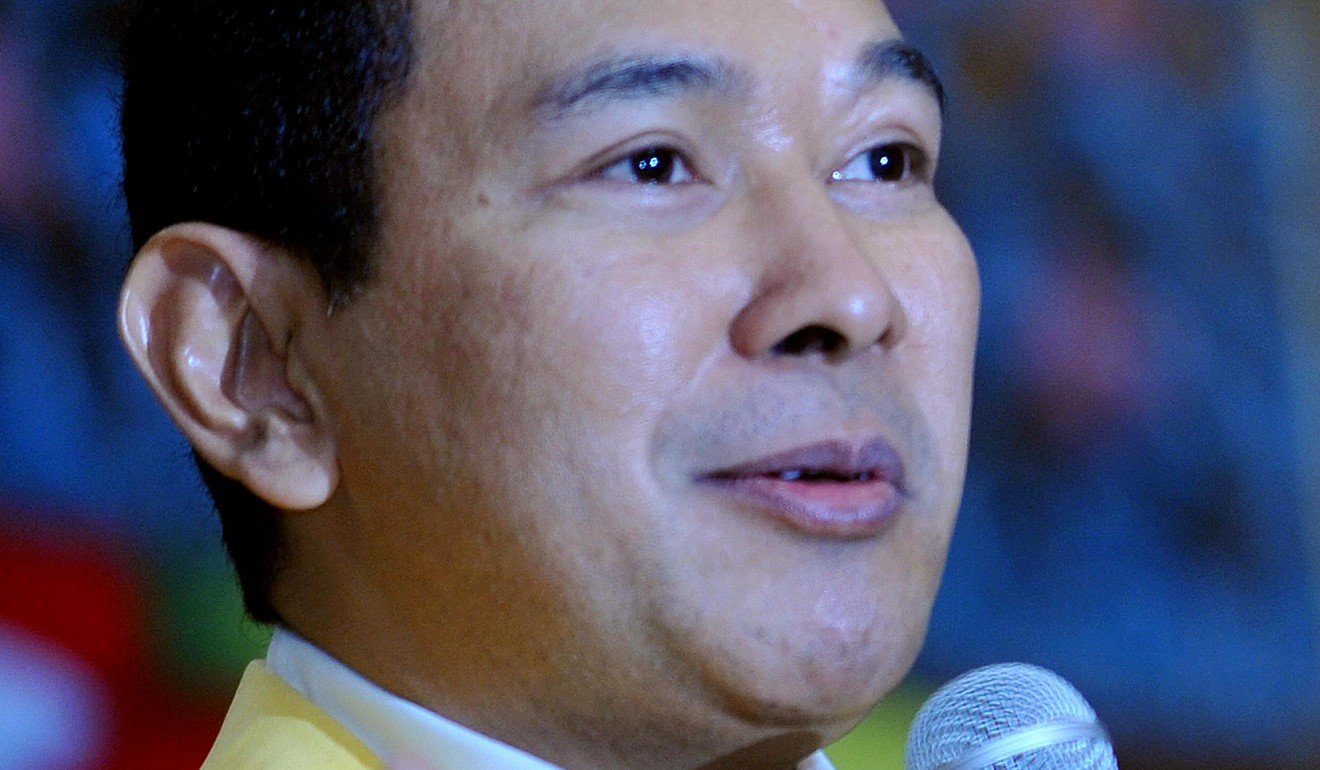 "Suharto was synonymous with Golkar, so a lot of Suharto admirers voted for Golkar instead of Berkarya, or other parties whose leaders were close to Suharto," he said. "To millennials, Suharto is no longer appealing. They enjoy the freedom of speech and press freedom that were not allowed under the Suharto regime. Who wants to regress to authoritarian [rule]?"
Despite these hurdles, many think the Cendana family will not easily be dissuaded. "I expect that in two or three years, Suharto's children will propose a national hero title for their father. Their participation in this year's election is to improve Suharto's image and to embrace their father's political rivals," Ray said. "They want to move away from their stigma as children of the most corrupt president who abused human rights." ■