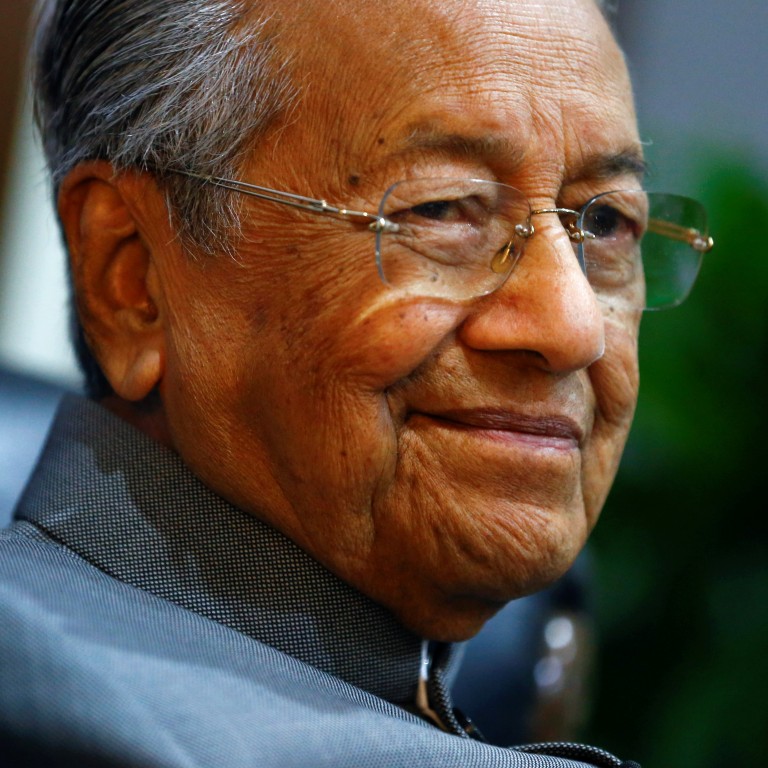 Mahathir Mohamad turns 94 and has a new goal to reunite Malays. But what for?
The elder statesman of Malaysian politics says his aim is to help the ethnic group progress economically
Analysts spot other motives: hollowing out the opposition and thwarting his leadership rival Anwar Ibrahim
As Malaysian Prime Minister
Mahathir Mohamad
turned 94 on Wednesday, well-wishers marvelled at his political staying power, while analysts wondered what new tricks the elder statesman of Asian politics might have up his sleeve.
Mahathir's return to the apex of power
last year – after a famous election victory over one time protégé Najib Razak – was widely seen as the greatest feat of a political career that stretches back to the 1940s.
That achievement came about because Mahathir quit the United Malays National Organisation (
Umno
) he had helped build during his first stint as prime minister, from 1981 to 2003, and joined the multiracial opposition he had spent so much of his colourful political life knocking down.
Umno, with its policy of admitting only members who are of Malay or indigenous [bumiputra, or sons of the soil] heritage, had for six decades until last year's election been the country's single most important political force – even though it was part of the multiparty Barisan Nasional coalition.
Malays and the indigenous peoples of peninsula
Malaysia
and Borneo make up about 67 per cent of Malaysia's 33 million citizens.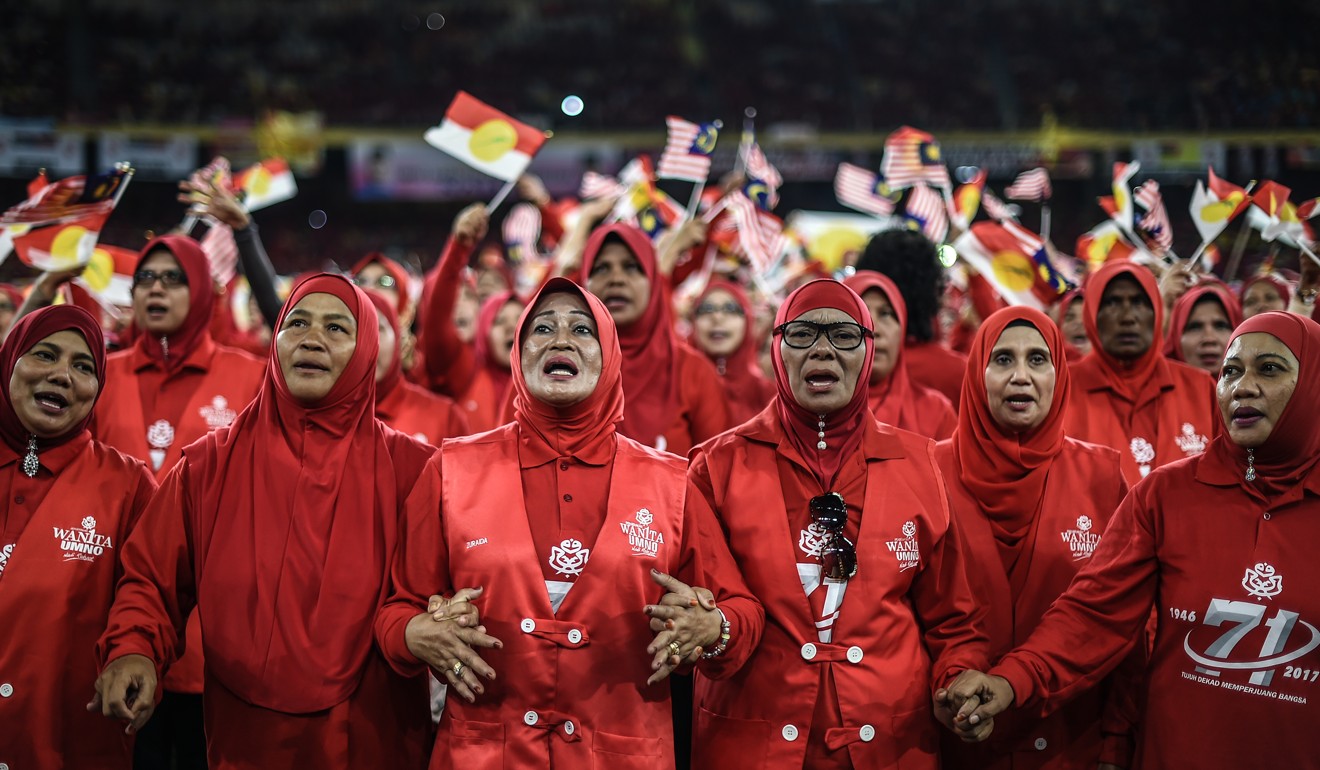 With Umno out of power, the now ruling
Pakatan Harapan
coalition includes several parties vying for support from that hefty ethnic vote bank.
Among them is the Parti Pribumi Bersatu Malaysia (PPBM, or Malaysian United Indigenous Party), which Mahathir formed to contest the polls after he split from Umno.
Political analysts say, based on recent intimations by Mahathir, that the veteran politician's next major political manoeuvre is to reconsolidate – in his favour – Malay support that was splintered by last year's election.
Umno is a shadow of its previous self, but remains a potent force because its leaders – including the deposed ex-prime minister Najib – continue to use racial rhetoric to shore up support.
In terms of size, it remains the country's biggest Malay party, with three million members.
The Islamist Parti Se-Islam Malaysia (Malaysian Pan-Islamic Party), is also formidable – with about 800,000 members. Both parties form the present-day opposition.
Last week, Mahathir urged Malay parties to join forces with his PPBM, cautioning that Malay-only parties going it alone would not help the interests of the majority ethnic group.
Mahathir said his offer was aimed at unifying the country's increasingly splintered Malay community so that it can progress economically at a quicker pace.
Malays already benefit from affirmative action following racial violence in the 1960s sparked by a yawning wealth gap between the ethnic group and Malaysia's wealthier Chinese minority.
"This [invitation to PPBM] is not a racist sentiment," emphasised Mahathir. "We are just inviting members [to join]. There are already four Malay parties, enough. Malays must learn that politics is a serious matter … if there's a problem, tell us, do not just start a new party."
He later walked back his comments somewhat – amid pressure from multiracial coalition partners – but observers said his message to the Malays was clear: let PPBM be the new Umno.
Wong Chin Huat, one of the country's prominent political scientists, told This Week in Asia the prime minister was trying to use one stone "to kill several birds".
"At the very least, it can sow the seeds of division in Umno. If they do jump over, it may strengthen Bersatu's position in Pakatan Harapan," Wong said.
Bersatu at present holds 26 parliamentary seats, making it the second smallest party in Pakatan Harapan. Thirteen of its MPs are ex-Umno lawmakers who crossed aisles after last year's vote.
Wong and others in the commentariat are convinced, however, that Mahathir's latest move is not just about hollowing out a deposed political foe.
Rather, they believe Mahathir is upping the ante in his rivalry with an ally,
Anwar Ibrahim
– leader of the Pakatan Harapan's biggest party, the Parti Keadilan Rakyat (PKR, or People's Justice Party).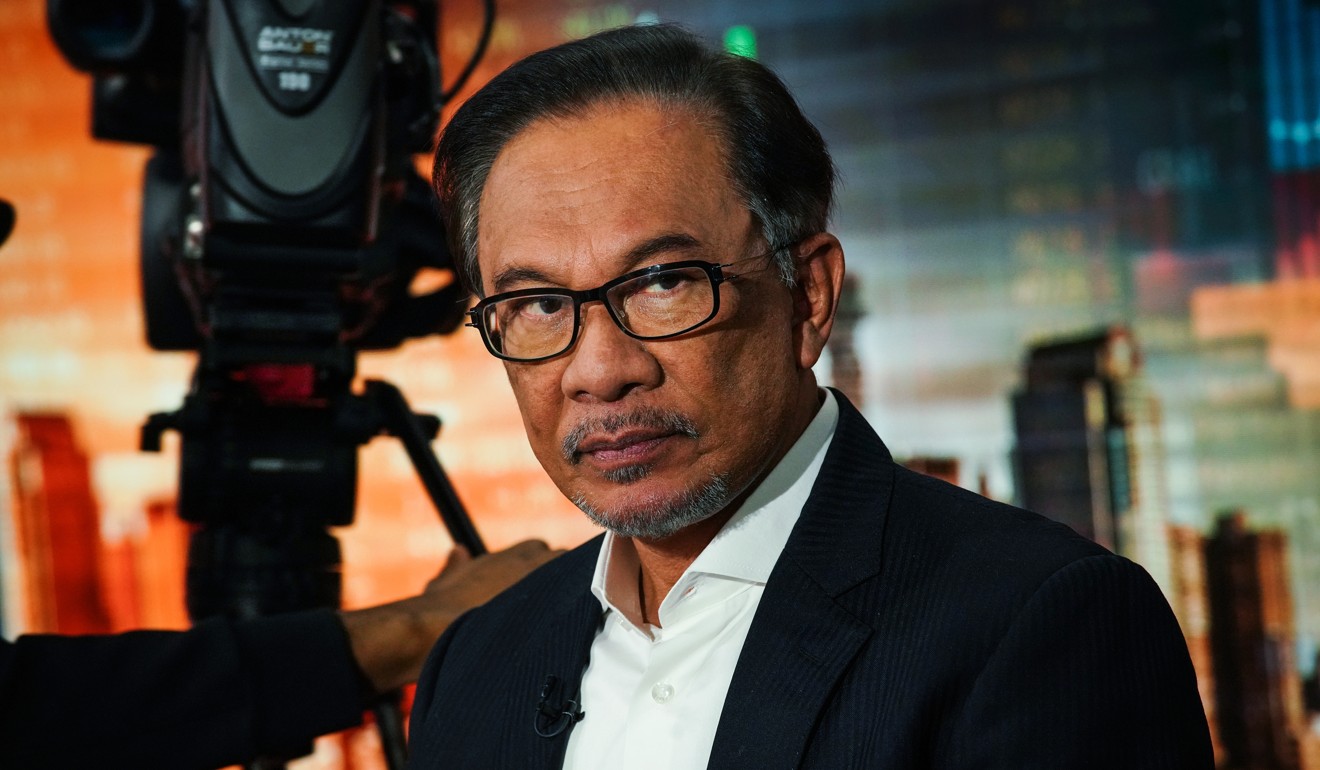 Anwar was deputy prime minister to Mahathir during the senior politician's first stint as prime minister, but the two had a falling out that resulted in Anwar being sacked and subsequently jailed for sodomy and corruption – convictions international rights groups say were trumped up by the then ruling administration.
They patched things up before last year's election, and as part of an agreement, Mahathir must hand over power to Anwar within two years. The talk among Pakatan Harapan insiders is that Mahathir's preference is to hand over power to another leader from PKR, the Economic Affairs Minister Azmin Ali, rather than Anwar.
The young minister, formerly chief minister of the state of Selangor, has grabbed headlines recently after allegedly featuring in
a series of leaked sex videos
.
He denies involvement, and claims the videos were doctored to hurt him politically.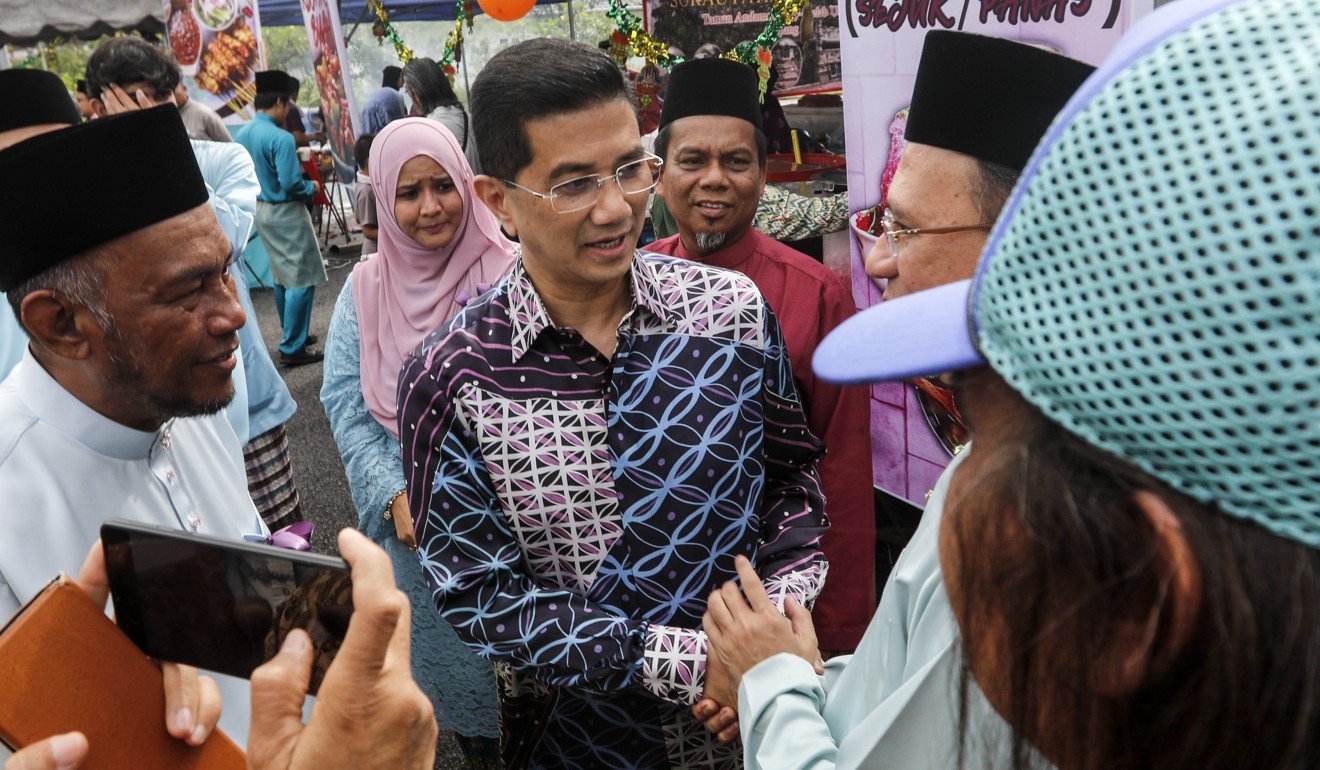 PKR, which is helmed by Anwar as its president and Azmin as its deputy president, remains the biggest party in the ruling coalition, with 50 seats.
"[Mahathir's Bersatu] is the party with the least number of seats, so it needs to have leverage to bargain and have its voice heard within Pakatan Harapan," said Azmil Tayeb, a political scientist with Malaysia's University of Science.
"Since the coalition gets weak support from Malay voters – still dwindling since the elections – Bersatu can use the 'Malay unity' card for leverage. Speculatively, it can also be used to check Anwar's rise to power within Pakatan Harapan since Mahathir might be able to use the Malay unity card to convince other leaders to back his [preferred successor] instead."
And Awang Azman Awang Pawi, a politics professor at the University of Malaya, said Mahathir was undoubtedly seeking to 'defend his position' amid rising pressure from Anwar's camp for him to step down.
"Mahathir could have asked the opposition members to join Bersatu, or PKR or Amanah [another party in Pakatan Harapan], not just Bersatu. Clearly there are political motives to strengthen Bersatu so it is no longer a minority party," he said.
For now, it remains to be seen if Mahathir's overtures to other Malay parties will strengthen his hand. Moderates within Umno, such as former youth minister Khairy Jamaluddin, have turned down the prime minister's offer – even though he said he accepted the notion that the Malay ground was too divided.
Others in Umno, such as its president, former deputy prime minister
Ahmad Zahid Hamidi
– mired in corruption charges like his former boss Najib – has struck back hard at Mahathir's offer.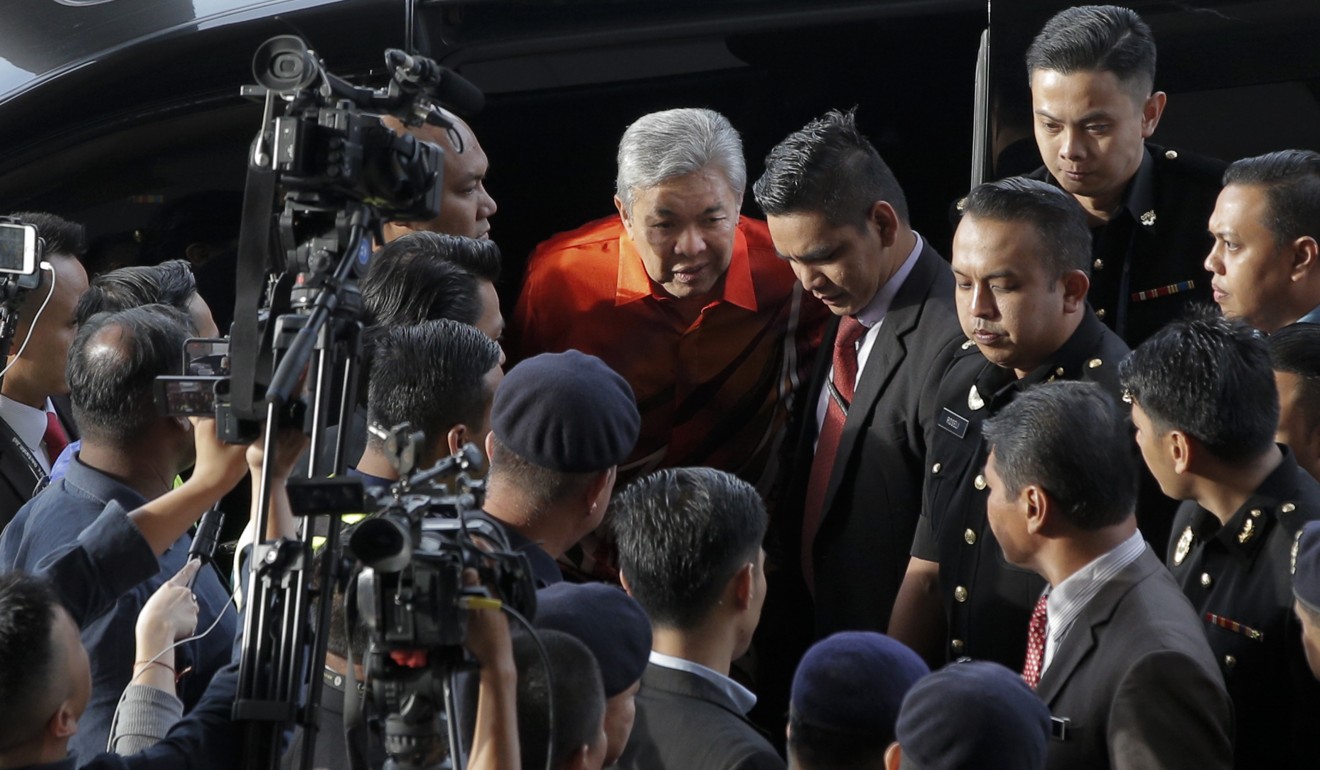 Zahid said his party would never work with Bersatu because of its strong ties with the Democratic Action Party, the Chinese-dominated Pakatan Harapan constituent party that has long been vilified by Umno as anti-Malay.
Mahathir, pressed by the media on Monday on his motive behind trying to unite the Malay political ground, had this to say: "We appeal to the Malays to be sensible about politics. You have 10, or 50 parties, for what?"
The answer to that rhetorical question may be in Umno's track record as a near monolithic political voice for the Malays, some observers say.
"The idea of one Malay party is playing politics to rally support and build strength [for Bersatu] … I doubt having a sole Malay party will distribute equally the advantages to all layers of Malay society," said Kartini Aboo Talib, a professor in policy analysis at the National University of Malaysia.
The Umno-led Barisan Nasional did that "and yet the results scattered spatially and [created] new social hierarchies with significant income gaps," she said.