Malaysia
Get more with myNEWS
A personalised news feed of stories that matter to you
Learn more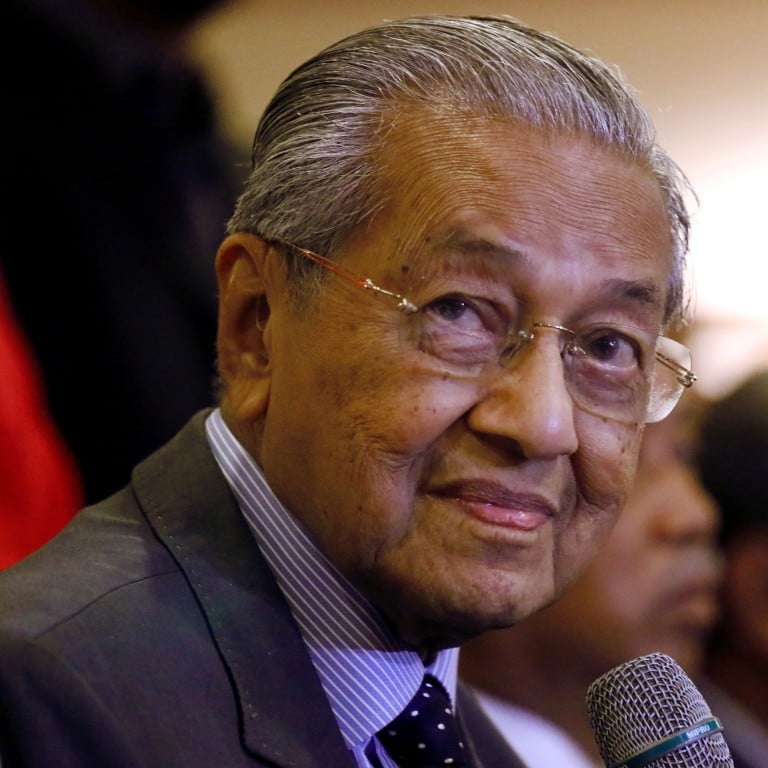 Malaysia's sex-video scandal pits Anwar against Azmin – but Mahathir is the big winner
Analysts say the prime minister is throwing his weight behind Azmin, while he may simultaneously be trying to shore up his own party
The ever-shifting alliances in Malaysian politics could even see Mahathir's son, Mukhriz, become a key figure in the tussle over who becomes the country's next leader
There are still unknowns in
Malaysia
's now infamous sex-video scandal, which pitted political heavyweights Anwar Ibrahim and Azmin Ali against each other, but analysts are sure of one thing – the big winner of the messy saga is
Prime Minister Mahathir Mohamad
.
Observers said the premier's latest comments on the episode offered the clearest evidence yet that he was throwing his weight behind economic affairs minister Azmin, viewed in some circles as Mahathir's blue-eyed boy and preferred successor over prime-minister-in-waiting Anwar.
The analysts also believe the 94-year-old's actions may be a bid to shore up the clout of his own party, Parti Pribumi Bersatu Malaysia (PPBM), in which his son, Mukhriz Mahathir, is fast on the rise.
PPBM along with Parti Keadilan Rakyat (PKR) – helmed by its president
Anwar
and deputy chief Azmin – make up two of the four parties in the ruling Pakatan Harapan coalition.
The swirling scandal involves a series of sex videos leaked online in June, which former PKR member Haziq Abdul Aziz said showed him in a
same-sex affair
with Azmin.
The minister in turn has said the videos are fabricated and represent an "inside job", with some in his inner circle privately suggesting it was the work of Anwar's camp.
Police have said the mastermind behind the scandal leads a political party. Among nine people questioned over the saga is Farhash Wafa Salvador Rizal Mubarak, Anwar's political secretary.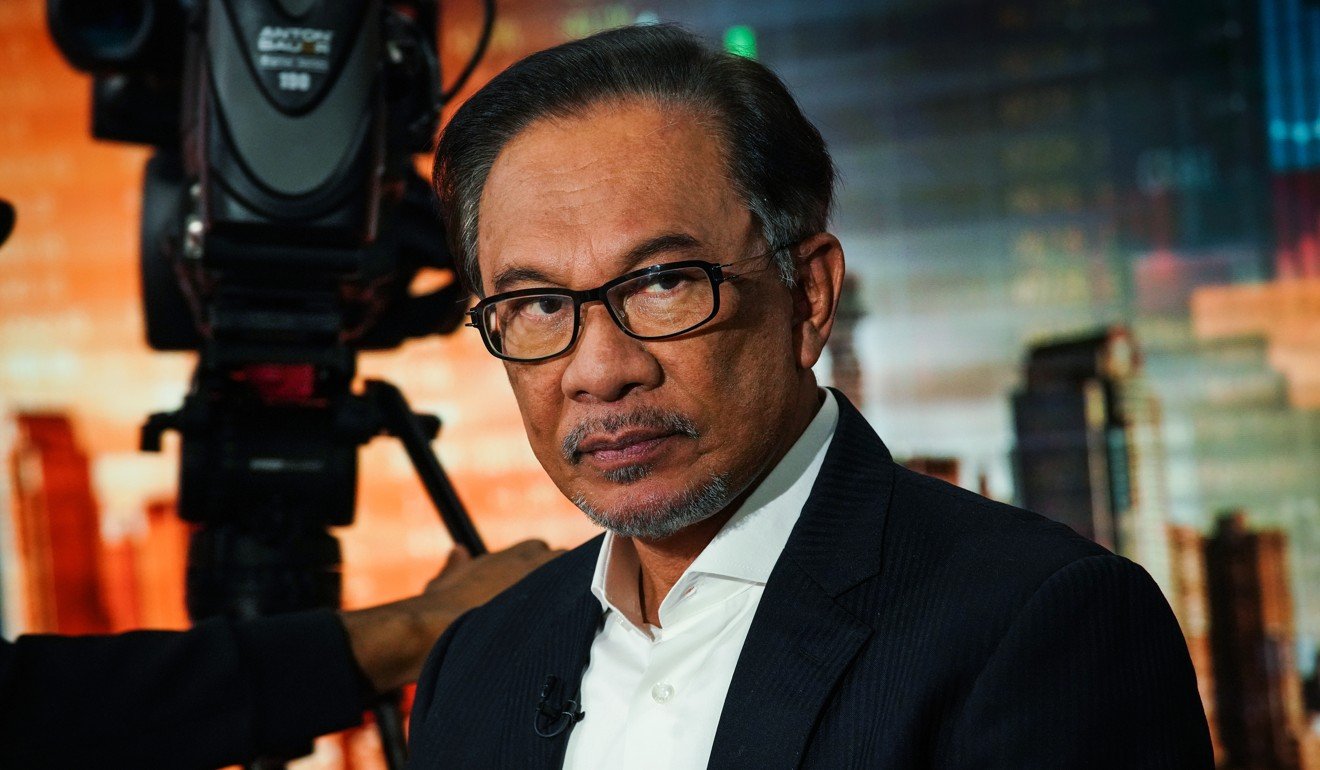 Harrison Cheng, the lead Malaysia analyst for consultancy firm Control Risks, said Mahathir's condemnation of the mastermind behind the videos – instead of questioning whether they really featured
Azmin
– showed the veteran leader was "backing Azmin probably because he still thinks that Azmin stands a good chance of surviving the scandal and displacing Anwar as his heir apparent".
In a Tuesday post on his personal blog, Mahathir, without mentioning names, claimed the person behind the video scandal had sought to manipulate him into making a decision to hamper "a certain individual's" political advancement.
"The hope is that I will disqualify the targeted individual … I will not be made use of, especially not by a mastermind who has evil intentions and uses dirty politics," the prime minister wrote.
'WORSE THAN SPYING'
Mahathir added that Islam forbade him from "deliberately spying to look for the bad of others", and that the videos were more vile than even that practice.
While Anwar and Azmin are at the helm of PKR, the largest party within
Pakatan Harapan
, the two are barely on talking terms and command rival factions – each of which has loyalists who think their leader should be the country's next prime minister.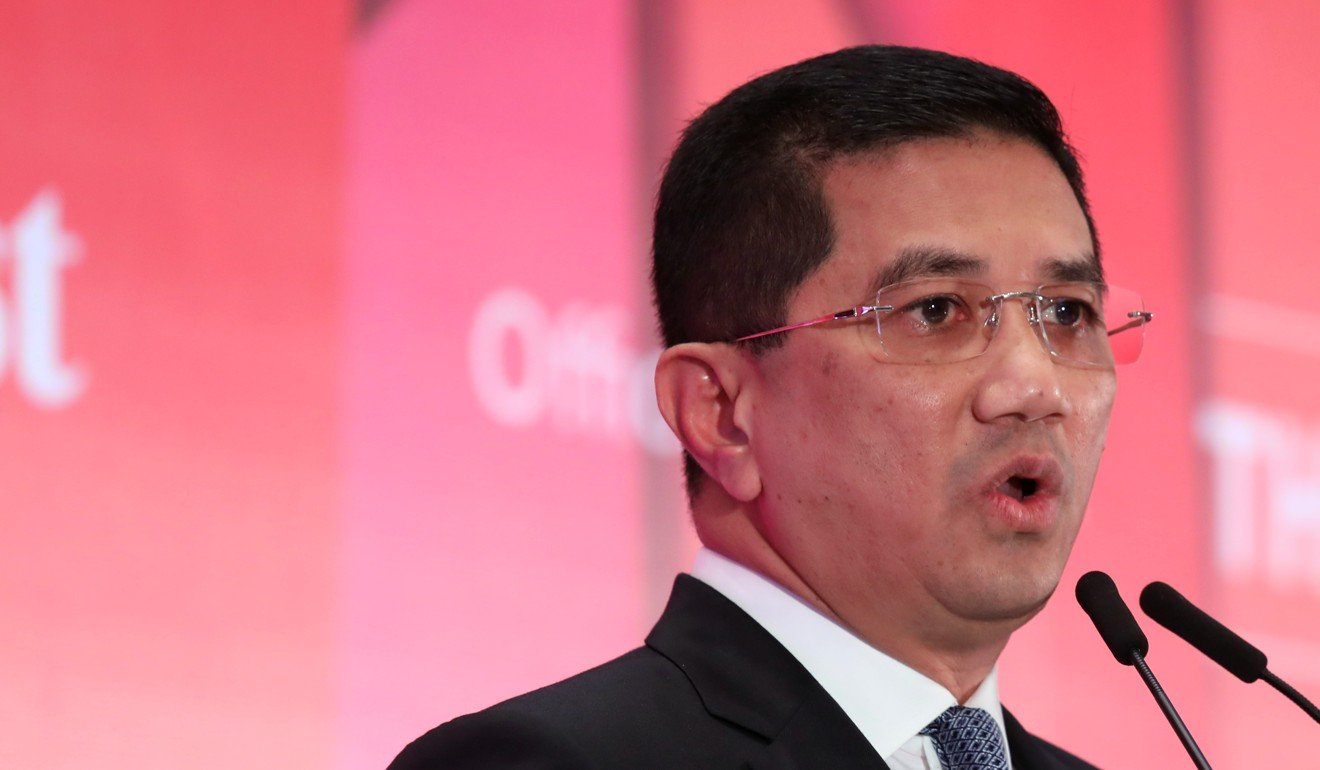 Anwar, who has denied involvement in the scandal, last week sought to draw a line under it as he claimed he was satisfied with a police statement that said investigators could not positively identify the other person in the video as Azmin.
Following an intervention from Mahathir at a PKR meeting, loyalists from the two rival camps have privately said a medium term truce is in place.
Cheng from Control Risks and others say they feel Mahathir's support for Azmin is a calculated political move.
The consensus belief is that the prime minister, while publicly acknowledging the pact for Anwar to take over as the country's leader, is frustrated by Anwar's pushes for a declaration as to when that handover will take place.
While both sides have previously said Mahathir would not exceed two years in the position he
previously held from 1981 to 2003
, the elder statesman has recently changed his position on the matter, claiming instead that he will hand over power when the economy is on an even keel.
The sex-video scandal – though not linked to Mahathir – is seen as serendipitous for him.
"Mahathir has said he will not be manipulated – and he is also unlikely to respond favourably to any attempt to put pressure on him to hurry the transition," Cheng said. "He is likely to continue to find ways to argue against a gradual incorporation of pro-Anwar PKR politicians into the cabinet, and to rehabilitate Azmin's reputation and political position."
ALL EYES ON MUKHRIZ
Also being keenly watched is the emergence of other names as potential successors to Mahathir.
Among them is Mukhriz Mahathir, the premier's businessman-turned-politician son, who is currently the chief minister of Kedah.
Like his father, Mukhriz is a member of PPBM.
In an interview with Nikkei Asian Review earlier this month, the 54-year-old said he was open to assuming a bigger role in the Pakatan Harapan bloc, but described himself as "not really ambitious" and someone who had not "set a course that I must become a prime minister one day as some people do".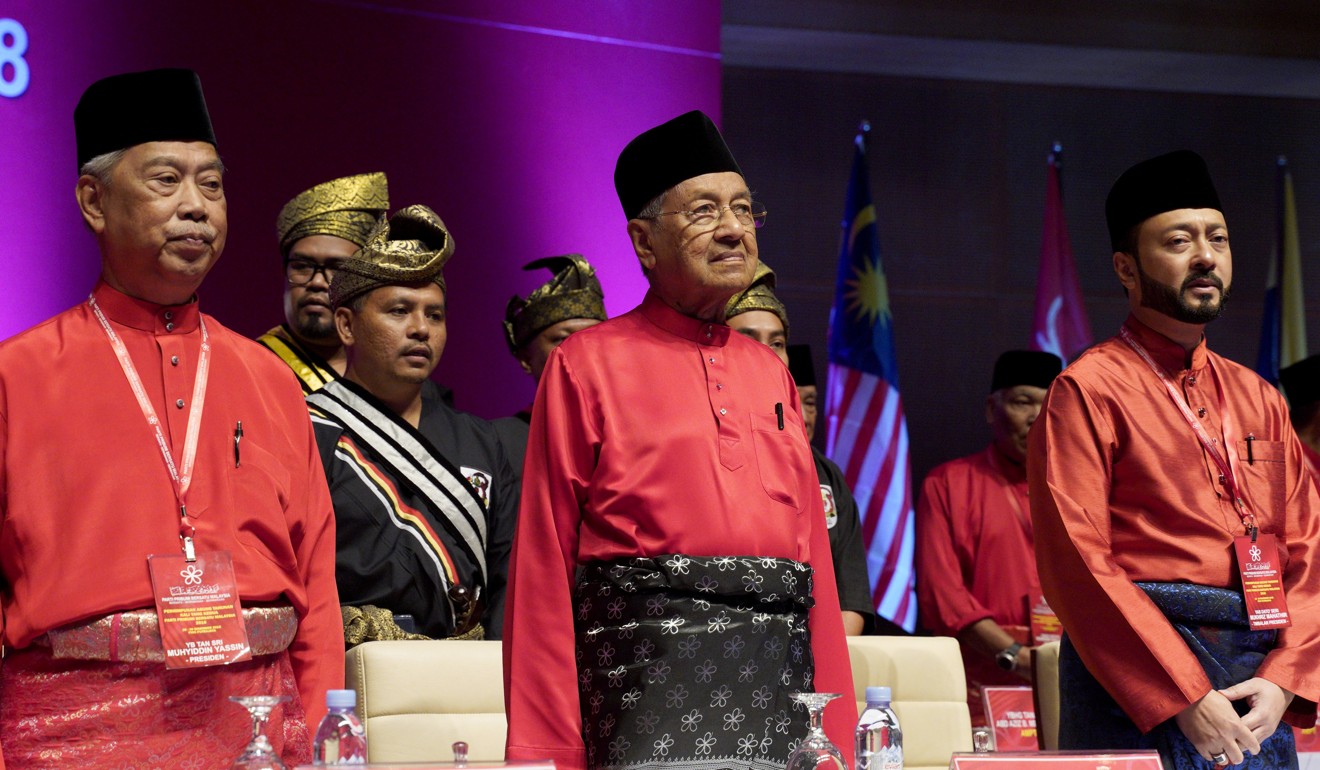 With Anwar seen as hoping to rope in home affairs minister Muhyiddin Yassin, also from PPBM, as his future deputy prime minister, Mahathir is likely moving to create his own PKR-PPBM power duo comprising Azmin and Mukhriz to rival them, according to one leading political scientist.
"Mahathir is seen as wanting the country's next leadership to be from the Azmin-Mukhriz camp rather than the Anwar-Muhyiddin camp," said University of Malaya professor Awang Azman Awang Pawi.
Kartini Aboo Talib Khalid, a professor with the National University of Malaysia, said Mahathir's backing of Azmin had at least partly to do with calculations that the economic affairs minister's exit would hurt PPBM.
Given the ever-shifting alliances in Malaysian politics, manoeuvred deftly by Mahathir in his seven-decade career, there may be more surprises to come even as the dust settles on the sex scandal.
Cheng, the Control Risks analyst, said despite being backed by Mahathir for now, Azmin might yet find himself cut loose in favour of others – including Mukhriz. "Of course, Mahathir is not going to sacrifice his political survival for Azmin. If Azmin's political stock declines precipitously, Mahathir will eventually ditch him – but not before positioning someone else."
Police chief Abdul Hamid Bador on Tuesday said investigations into the scandal were continuing. Farhash, Anwar's political secretary, and Haziq, Azmin's accuser, were released from police detention in the afternoon.
Connect with us on Twitter and Facebook
This article appeared in the South China Morning Post print edition as: Mahathir making the most of flap over sex videos