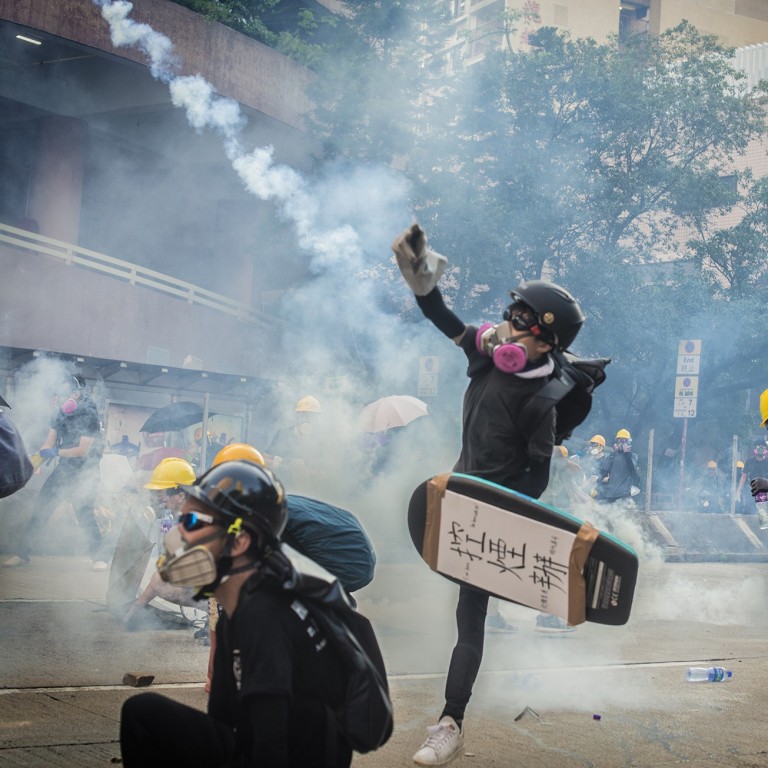 Hong Kong is in India, Kashmir is in China. Right?
Hong Kong and Indian Kashmir. One is administered by the world's biggest democracy and one is the democracy-craving outlier of an authoritarian state.
Which is which? These days, it's hard to tell …
Returning to Hong Kong this time held a special attraction. It may sound like an odd thing to say now, what with the eventual flight cancellations and the disruption, but before it all escalated, there was no denying the mild thrill of anticipation of being greeted by a swarm of protesters at the airport. That doesn't happen every day, and who doesn't like a spirited protest?
So, it was slightly disappointing to be deprived of this novelty on landing in Hong Kong last week. It was early morning, and the handful of black shirts present had chosen to use their limited manpower then to work on passengers of another flight, one coming from Beijing. They waved posters on police atrocities, tried to engage individual passengers to explain their position, and shouted slogans about the virtues of democracy.
Just as well. Sermons on democracy would be unnecessary for passengers from
India
. We are already sold on the idea. Freedom of choice, expression and assembly, free flow of information, multiparty competition for power, universal suffrage, rule of law … what's not to like? But flying in from India this time, amid dramatic developments in the country's restive
Kashmir
region, I could use a refresher on the virtues of democracy.
The unfolding events in Kashmir and Hong Kong these days sometimes make it difficult to make out which of the two is administered by the world's biggest democracy and which one is the democracy-craving outlier of an authoritarian state.
Like Hong Kong, the province of Jammu and Kashmir – till recently – was an autonomous region with special privileges defining its relationship to the republic holding its sovereignty. The princely state acceded to a newly independent India in 1947 in return for guarantees of its autonomy, including having its own constitution.
This autonomy was granted under what is known as Article 370 of the Indian Constitution. With the stroke of a pen, Prime Minister
Narendra Modi
's government this month revoked the special status, took away Jammu and Kashmir's rights as a province, split it into two federally administered units without any consultation with its people, and put all its political leaders in detention. A rough, local equivalent of Modi's move would be President
Xi Jinping
suddenly scrapping the
Basic Law
and declaring Hong Kong as a full-fledged province of China right away, rather than give it the stipulated three more decades as an autonomous territory.
There could be as many arguments for Modi's decision as against it. It has been hailed by many in India as long overdue, to integrate the country fully, check
terrorism
and revive Kashmir's economy, while criticised by others as mere political expedience of neutering the country's only Muslim-majority province to play to his Hindu nationalist gallery.
Many of those in the opposition who decry Modi's decision today have themselves been party to slowly eroding Kashmir's special rights over the decades.
Hence one could also easily make the case that Modi, who inherited the mess, is only trying to break a political deadlock by formally ending an arrangement that had long ceased to exist. So let's set aside the legality and morality of his decision for now, and focus on the opticality of it, which is what makes Kashmir such a striking contrast to Hong Kong.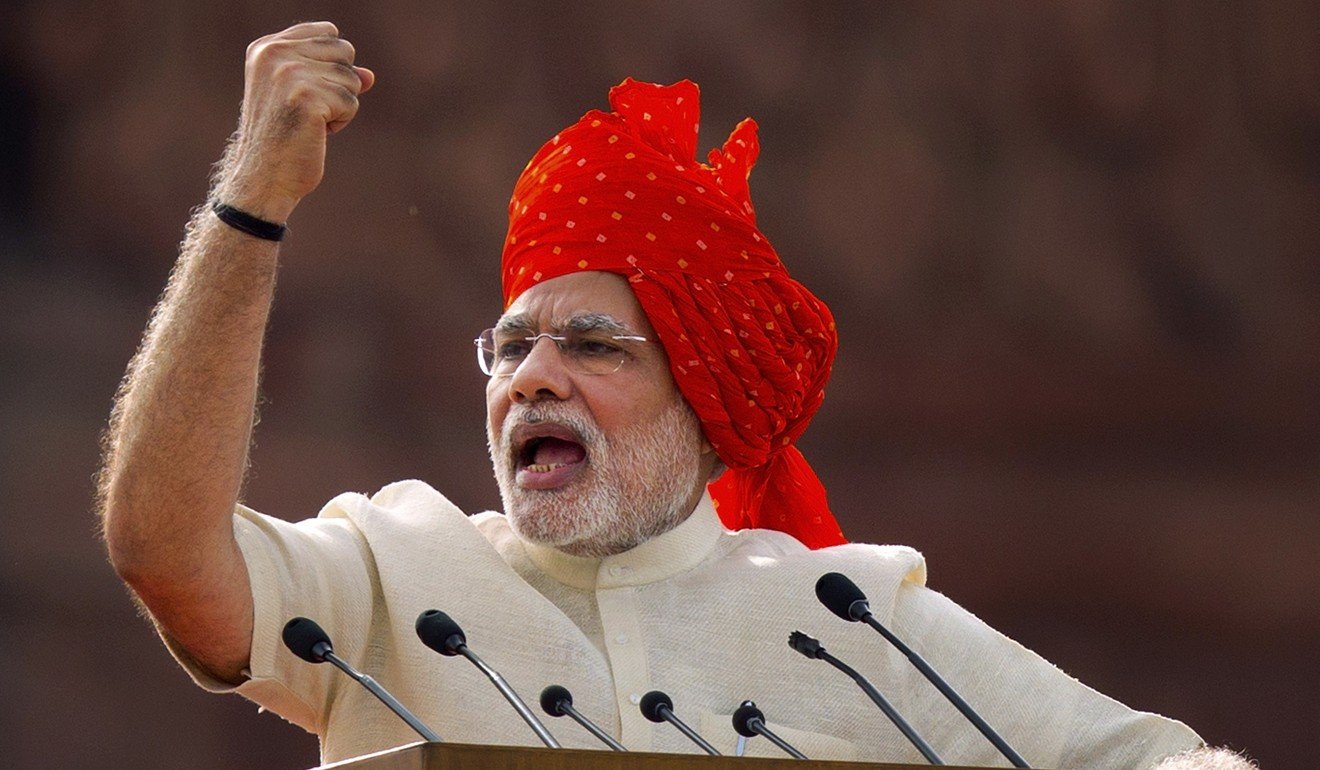 The mass protests in Hong Kong against the alleged erosion of its autonomy are nearing the three-month mark. In this time, millions have joined the marches and demonstrations, exercising one of the foundational rights in a democracy – the freedom of assembly – and making themselves heard. The leaders, who have not been imprisoned en masse, have freely broadcast their views and led the protests. Their arrests, which started with the
Occupy Central
movement in 2014, were made under specific legal provisions and their sentences resulted from due process of law. Pro-democracy leader Benny Tai, arrested on public disorder charges for Occupy, has just been released on bail. Student leader
Joshua Wong
was released at the peak of the current protests.
The authorities, through police action, have pushed back, for sure, like all authorities do. But neither has the government fundamentally prevented people from assembling – so far – nor have the organisers backed down from holding more events. That would require a total lockdown, which is what is in place in Kashmir today. Since its special rights were abolished on August 5, the region has been in a state of semi-curfew. Already one of the most militarised regions in the world because of a decades-old
Islamist insurgency
backed by neighbouring
Pakistan
which contests India's claims to Kashmir and administers another part of it, thousands more soldiers have been flown in over the past weeks to maintain order.
Internet and telephone services have been suspended, cutting off Kashmiris from the rest of the world and even their own living away from home, at a time of one of its biggest religious festivals, Eid-ul Adha. Even cable television and postal services have been closed down.
A fact-finding team of activists that has just returned from Kashmir describes it as "a prison under military control", where underage boys are being arrested to pre-empt protests. And no one has heard from Kashmiri leaders since August 5. All political leaders are in detention under unspecified charges, their estimated numbers ranging from 500 to 1,300. Its three top leaders, all former chief ministers, are in solitary confinement, with no contact with their families, lawyers or party members.
Even stranger for a democracy is the way Kashmir is being covered by India's mainstream media, especially when compared with supposedly quasi-democratic Hong Kong's telling of its own story. The months-long movement has been reported extensively and unhindered by the local and international media alike, making it one of the biggest international news stories this year. The protests are often beamed real-time and live-blogged by the city's top media brands, increasing the scrutiny of government conduct. The government itself helps facilitate media coverage through regularly responding to the media's queries, though not always to the satisfaction of all parties.
The last two questions faced by Chief Executive
Carrie Lam Cheng Yuet-ngor
at her most recent press conference were, "do you have a conscience?" and "when will you die?". In short, nobody here is pretending all's fine with Hong Kong.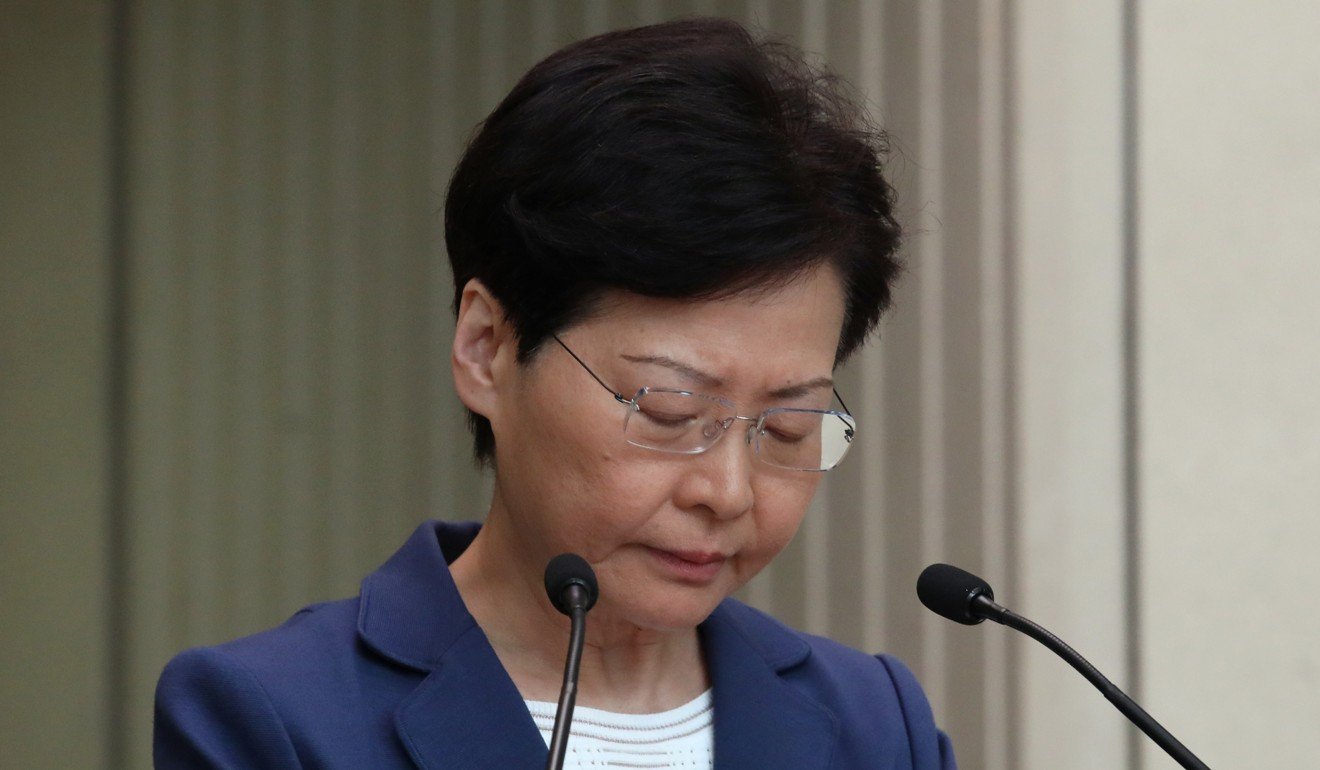 Most Indian mainstream media outlets, on the other hand, evidently under pressure from a headline-obsessed Modi administration, are more or less following the government narrative of peace and calm in Kashmir despite the abrogation of its special status. This is of a piece with the current trend in India, where a once-proud and independent media landscape is now littered with a host of news outlets eager to please the powers that be, rather than speak truth to them. The Press Club of India in Delhi even denied permission to display photos and videos brought back by the fact-finding team returning from Kashmir.
India this year fell two more places on the World Press Freedom Index compiled by Reporters Without Borders. From 80th in 2002, it now ranks 140th out of 180 territories, right behind South Sudan (139), Myanmar (138) and Palestine (137), and far behind Hong Kong (73). Nowhere is this precipitous drop in journalistic standards and reporting climate more evident than in prime-time news and talk shows, where government spins are faithfully belted out by loud anchors eager to prove their patriotism and score brownie points with the government. Some of them would easily give the Chinese state media an inferiority complex. The dominant media narrative established in these shows and newspaper headlines is how Modi's "masterstroke" will improve the lot of Kashmiris. Only, neither the Kashmiri people nor their leaders are anywhere in sight to vouch for this magical transformation of their lives.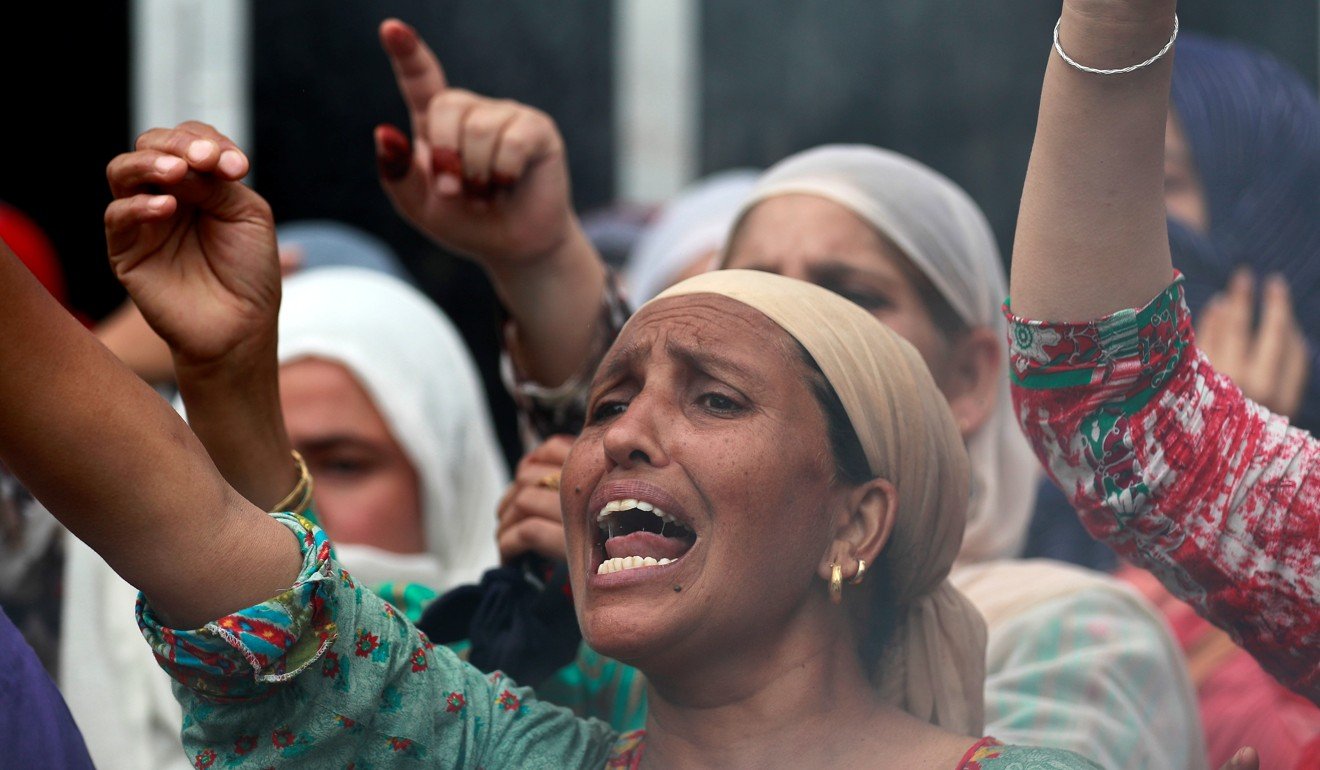 A curious fallout of the government's insistence on a narrative of prevailing peace is an unseemly conflict between the reportage of its mainstream news outlets and that of international media. Organisations like the BBC and Reuters have reported the rage bubbling up in Kashmir, impromptu protests and police firings to quell the mobs. Delhi has dismissed the reports as "fabricated", much in the manner of an authoritarian state warding off prying foreign media.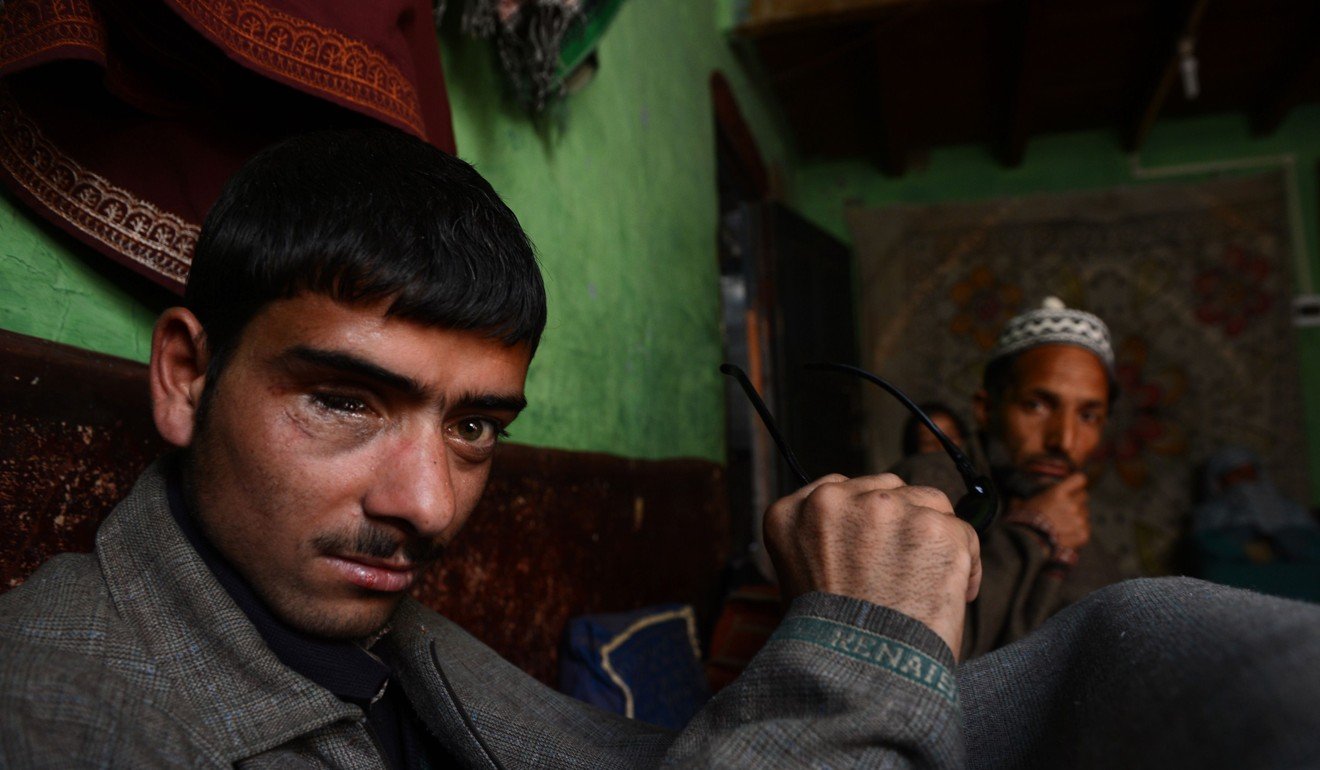 The airport protests in Hong Kong, which began on a benign note, spiralled within days when photos emerged of a young woman hit by a bean bag round in the right eye during a demonstration in Tsim Sha Tsui. By the time I returned to the airport a couple of days later to receive a friend, it was chock-a-block with black shirts, with the slogan "an eye for an eye" and eye patches everywhere, including on the beaming models in the ad banners lining the departure and arrival zones.
While the image of one pellet injury has animated Hong Kong, reports and photos of at least half a dozen new pellet injuries that have surfaced in India's plucky news websites and international media have had little impact in India.
After initially denying the reports, Delhi has admitted using pellets for crowd control since Article 370 was revoked. Pellet guns have in fact killed 24 and blinded 139 people in Kashmir since 2010, data journalism portal IndiaSpend found, on analysing government records. Between July 2016 and February this year, pellets injured 4,577, yet they continue to be used with impunity, leaving thousands of Kashmiris, including children, visually impaired.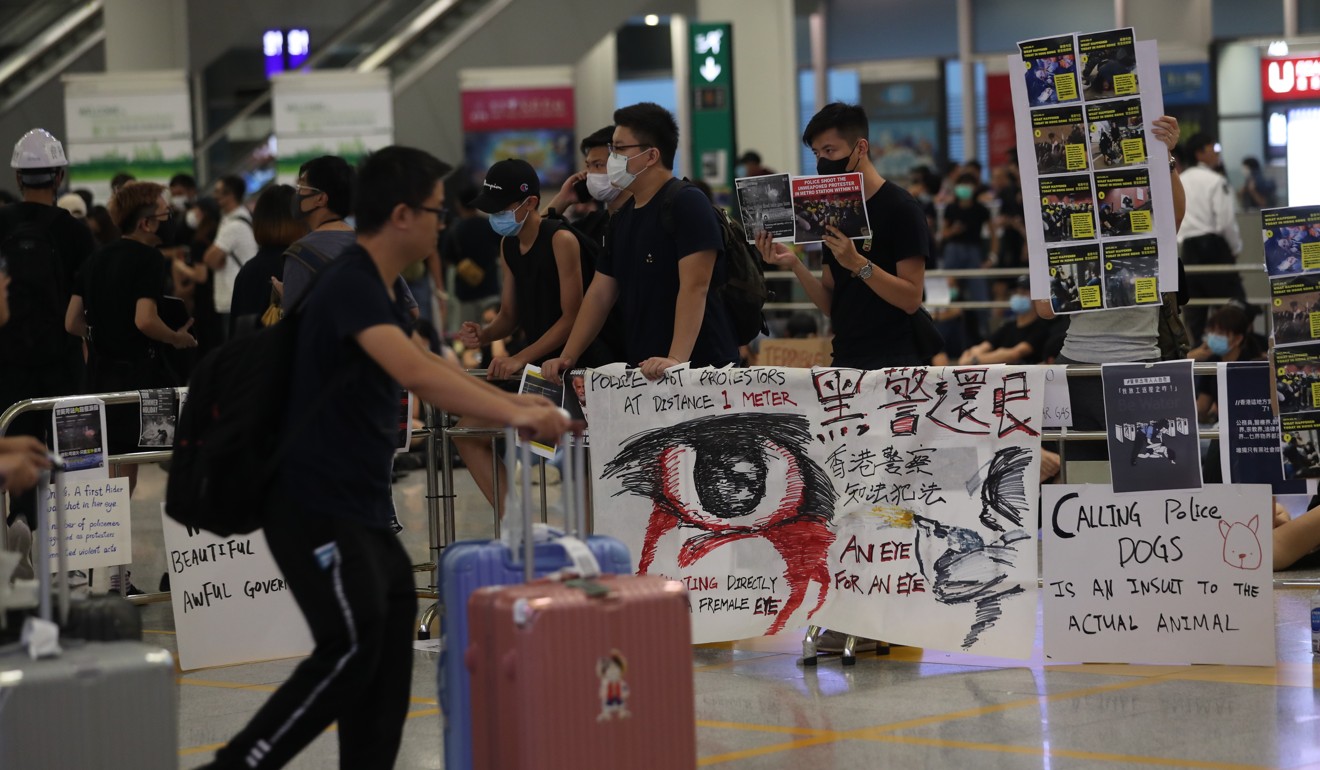 It's difficult not to see the irony. A people who say they do not have democracy and are demanding elections can stand up and be counted, while those who took part in the world's biggest election just three months ago are living under an undeclared martial law imposed by their own government and silenced. It's almost as if Hong Kong and Kashmir have miraculously switched geographies – as if Hong Kong is part of India's disputatious and diverse democracy, and Kashmir, an aberrant Muslim province in monolithic China.
Of course, Hong Kong could go the way of Kashmir if Beijing takes the view that the protests have crossed the line. Massing soldiers in Shenzhen, the tough language being used by mainland Chinese officials, and the unconditional backing of Lam all indicate that nothing is off the table. If we do go down that road, the final act of repression by an authoritarian state would not be too different from the one chosen by a democracy. ■
A former South China Morning Post journalist, Debasish Roy Chowdhury is currently a senior research fellow of the Sydney Democracy Network at the University of Sydney and is co-authoring an upcoming Oxford University Press book on Indian democracy